We love a fabulous original printed textile here at Interiors Addict which is why the latest tableware and cushion range from Aqua Door Designs has piqued our interest. Featuring an array of gorgeous patterns ranging from delicate broderie anglaise on linen to moth, ink splatter and tribal motifs, this collection has us suddenly wanting to dress up our dining table again!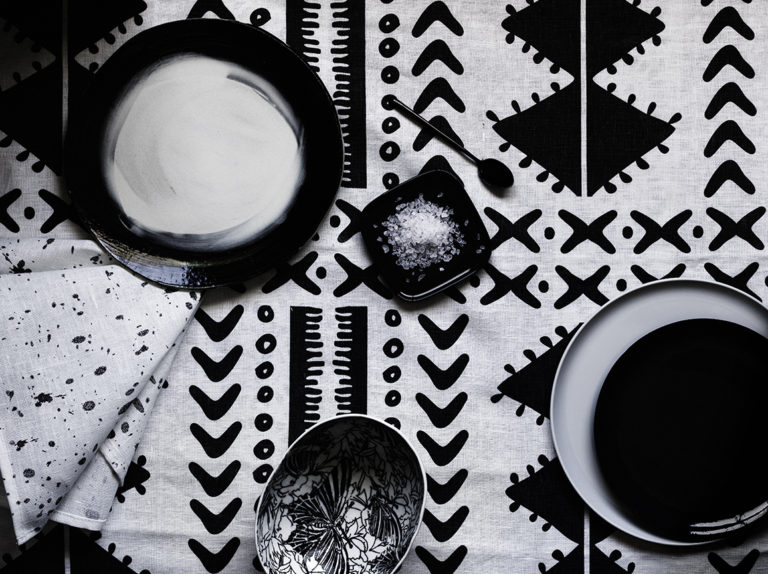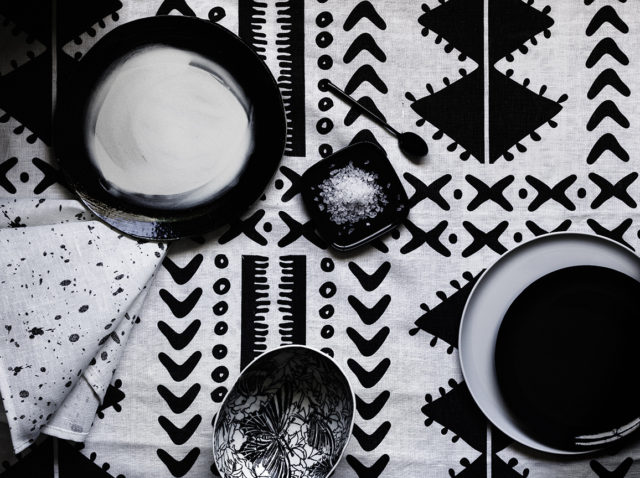 Originally from country NSW, Aqua Door Designs designer Angela Richardson has drawn on her rural childhood to create the new range. "Following my previous range which featured neon accents and tonal brights, my rural-NSW school friends informed me that I had turned all Queenslander on them!" says Angela, who now resides in the sunshine state.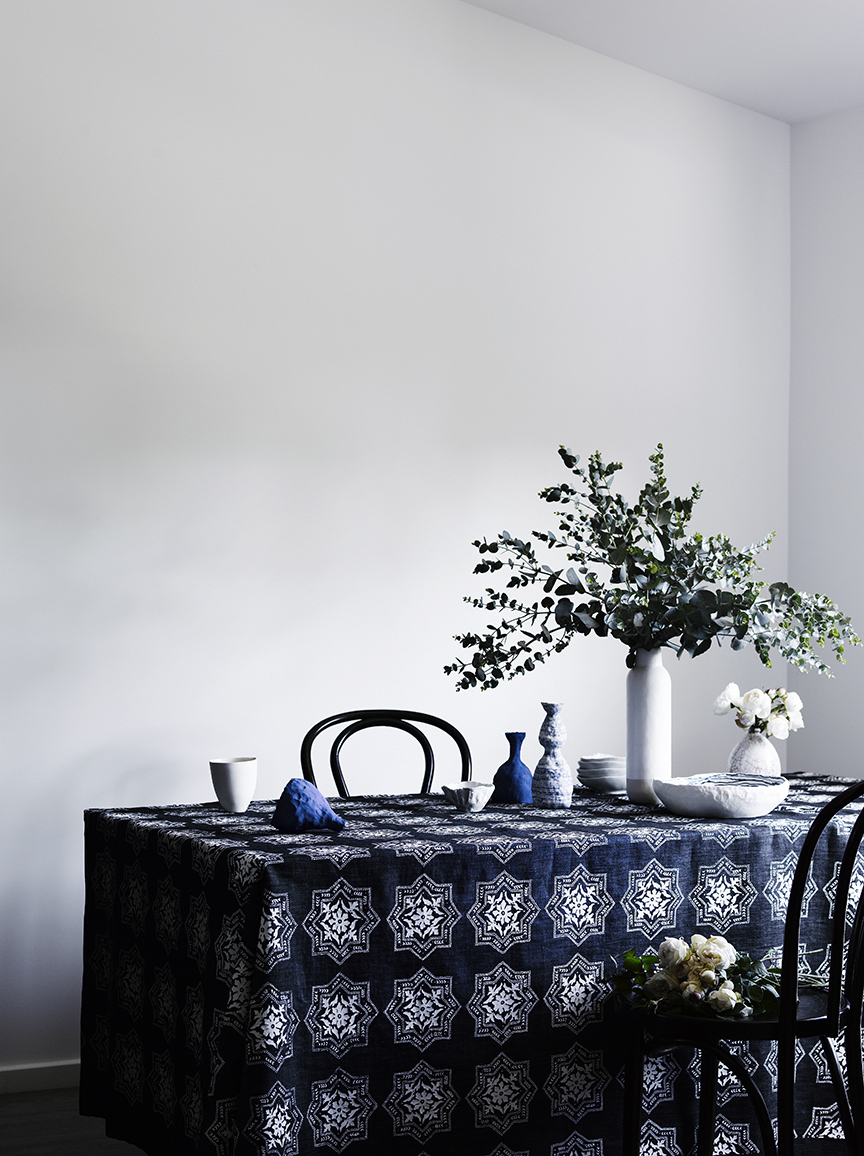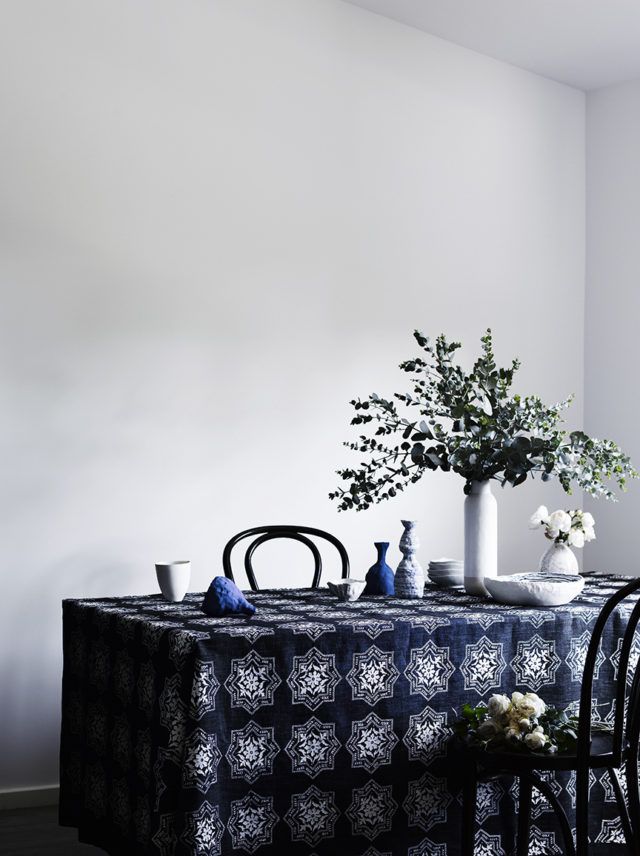 "I've created a warmer palette for the new range with tones that capture the serene country landscape I grew up with," says Angela of the collection that includes tablecloths, table runners, napkins, tea towel and cushion covers that are individually screenprinted by hand using non-toxic water-based inks. All of Angela's designs are original and originate from either a drawing or painting.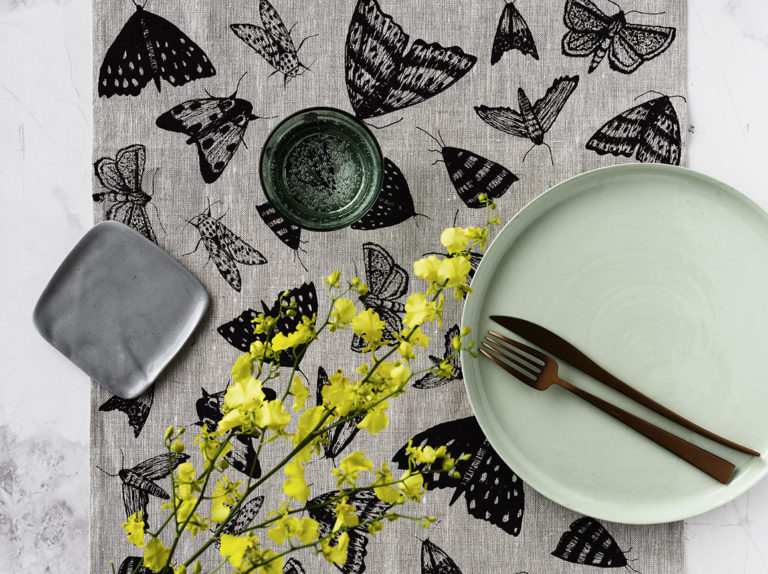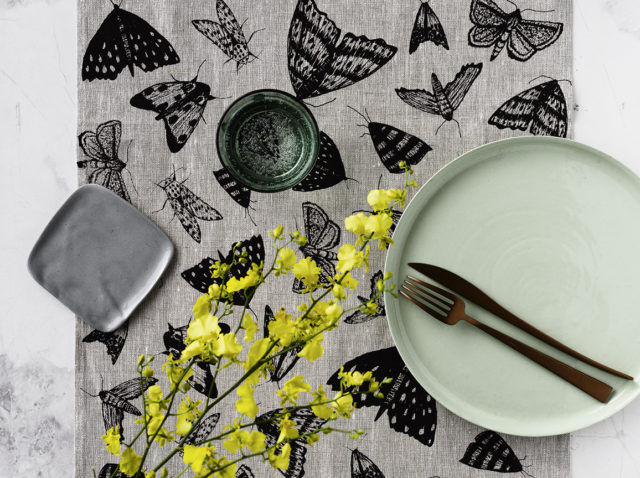 Unlike her previous work, this range features more subdued colours including plenty of blue. "I always include blue in some format because it's everyone's favourite. I've gone with cornflower which works beautifully with the lace and linen, and the indigo tablecloth is an absolute standout. But I'm also loving the introduction of charcoal to the range. It's versatile like black, without the harshness," says Angela.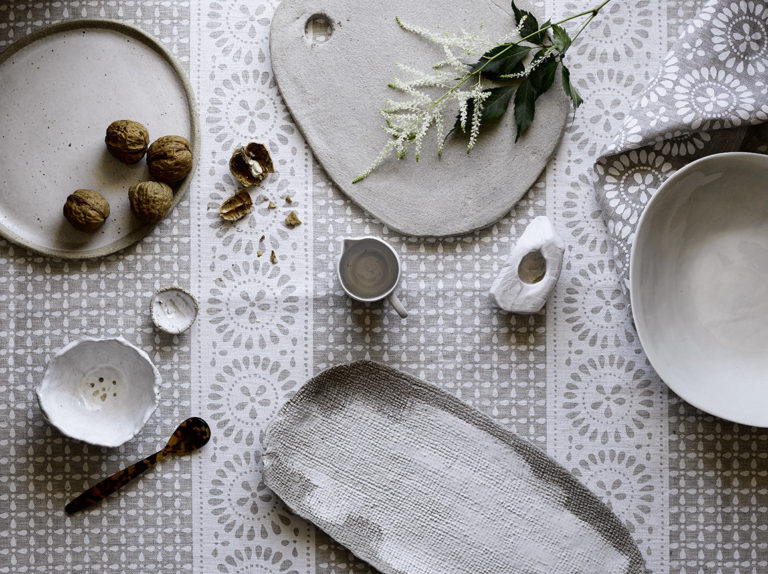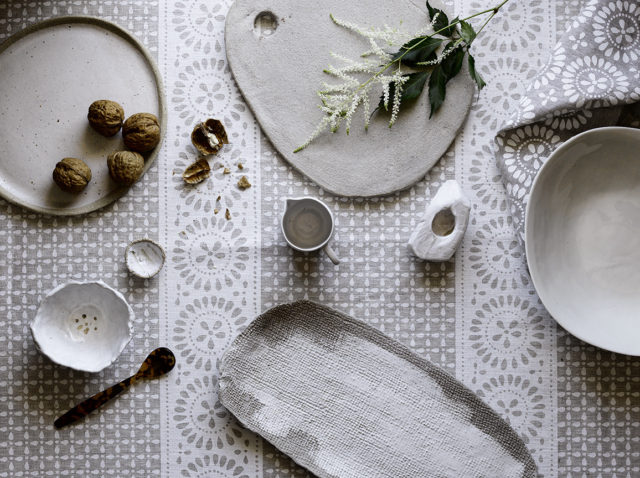 When asked whether this new subdued aesthetic is a permanent design departure, the designer is non-committal. "Who knows, next year I might get my bright Queensland vibe on again!"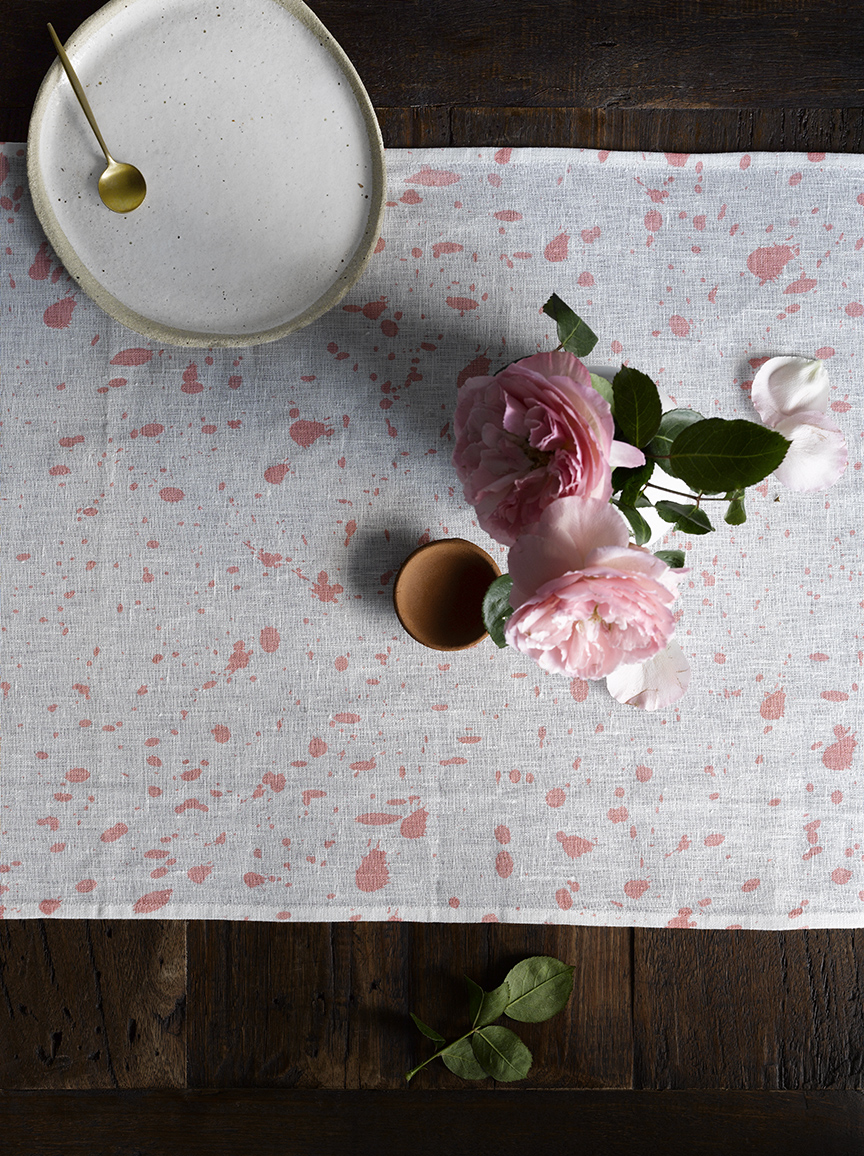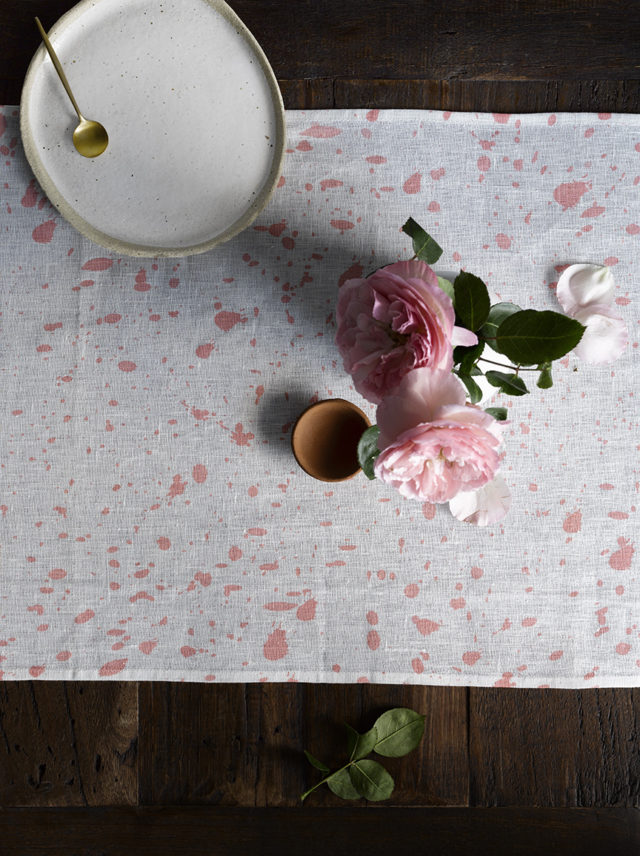 Photography: Amanda Prior | Styling: Danielle Selig
Shop online