A decade ago, Dinosaur Designs created a bespoke chess set with Louis Vuitton as a one‐off auction item for a grand charity event. Featuring oversized sculptural chess pieces in their signature, handcrafted resin and set in a bespoke Louis Vuitton trunk, the chess set remains one of the most exciting collaborations in the company's history.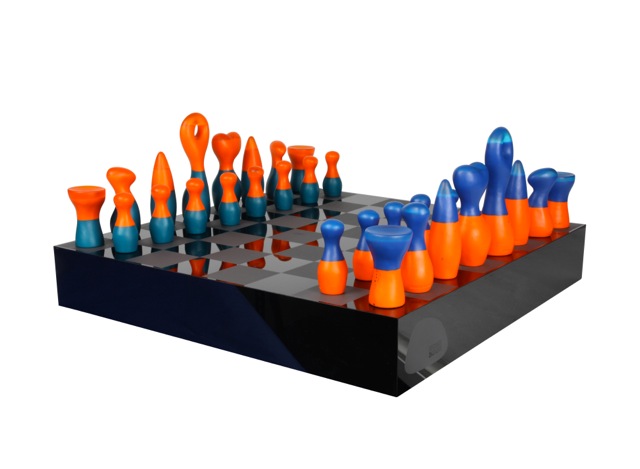 This year, Dinosaur Designs has re-­released the chess set as a limited edition extension to the brand's latest collection, Modern Tribal. Only 8 sets have been produced, 2 in each of 4 colourways, ranging from organic putty neutrals to vivid orange, purple and blue tones. Designed by Stephen Ormandy, the set features an elegant black chess board which also acts as a case for the pieces.
As with all Dinosaur Designs objects, they've been crafted by hand in the Sydney studio. Each piece is made from resin — modeled, cast and polished by artisans — while the board has been rendered in black acrylic with squares etched into to the shiny surface to create a sleek and stylish box and board.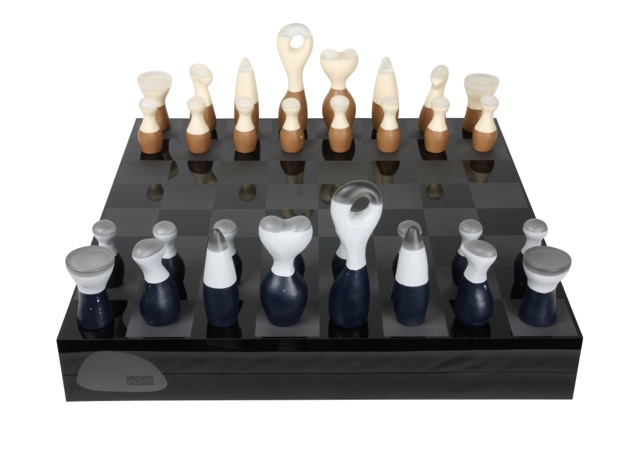 The Dinosaur Designs chess sets will be available for purchase in the South Yarra and New York Dinosaur Designs stores, by appointment at Dinosaur Designs' head office in Sydney's Strawberry Hills or online. They will retail for $2,800 and are available now.