Living in Melbourne's iconic Carlton, Leah Harcourt would unleash her creativity by making mini displays in her windows. A delight to visiting family and friends, and even passers by, the windowscapes would document Melbourne life, family milestones and the general happenings of the world.
But when it was time for Leah and her family to move out of Carlton, to a home in Clifton Hill without a street window, the question came: how could she continue her newfound creativity?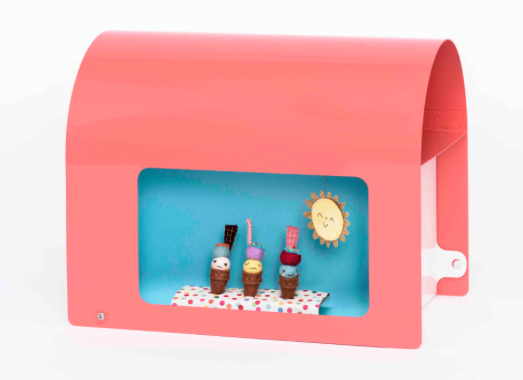 What Leah decided to do was swap the window displays for a letterbox with a front window and display box, that would allow for interchangeable scenes. And the possibilities became endless! Since moving, Leah has displayed everything from glowing lights for Melbourne's White Night, to rainbows for marriage equality, a letterbox full of free chocolate eggs at Easter time and a neighbour's collection of Anzac Day treasures.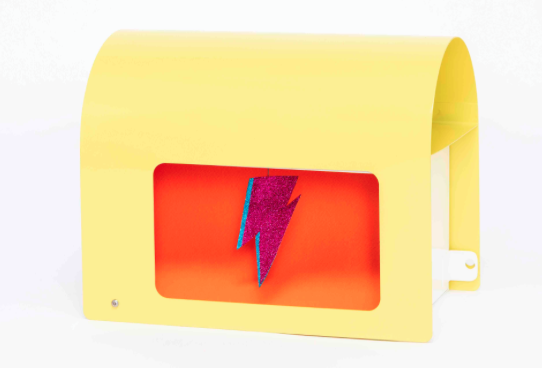 Initially it was supposed to be a one-off bright yellow box for her home, but after many requests, Leah began to sell by word of mouth and Blue Bower Letterboxes was born.
Beautiful to look at, for Leah the real joy is the community engagement they have created. Children post little notes of thanks and neighbours offer suggestions for future displays. It has become a way to connect with others and add a little bit of joy to the neighbourhood.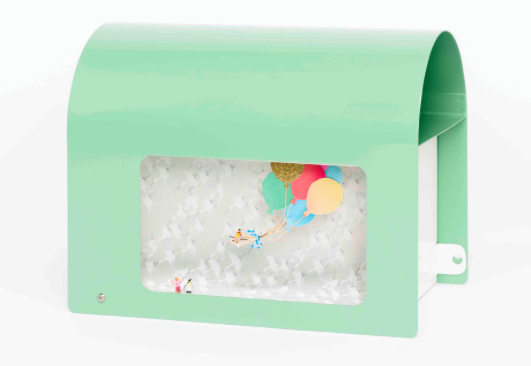 The letterboxes are made from a powder coated zinc-alum shell that can hold parcels and magazines. The front window is made from a clear acrylic window that can slide enabling easy scene changes. They will be available for purchase from July.