Sibella Court's latest workshop is all about colour. It's taking place next Wednesday 26 June from 6.30 to 8.30pm at Sun Studios in Alexandria and costs $80.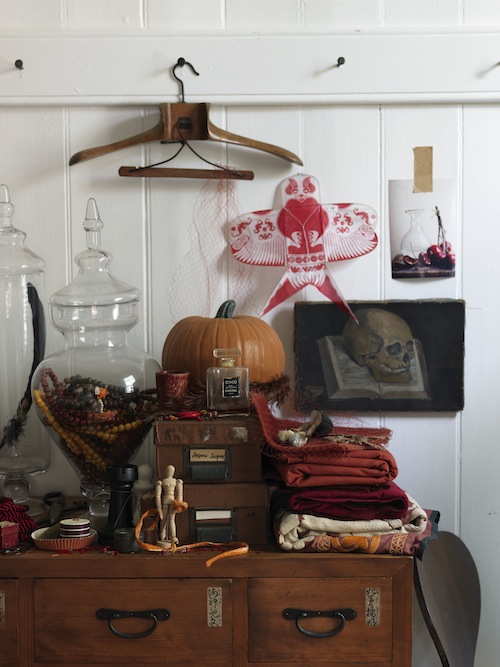 Sibella says: "I believe that every person has their own colour palette. It can be found by looking carefully at the things you surround yourself with: your clothes, the invitations and ephemera you keep, patterns you buy, jewellery you wear, even your teacups and plates! If you put your favourite things together you notice the same colours are repeated again and again. From this you can discover the colours that make you happy, how they can sit together and be applied into your interiors."
(So true: for me it's pinks and turquoise/aqua and silver. Jen)
"In this workshop I will build an entire set based on a colour palette, demonstrating how you translate colour on a large scale. We'll chat about how you come up with your own palette and the applying it into your own home or space. Watch me as I start with a box of my favourite things and end with an interior space that reflects the colour palette in real life. Lots of Q&A!"
Sounds fun eh?
Book here.