According to Sara Donaldson of Australian fashion and beauty blog Harper & Harley, fashion trends are just as significant on the runway as they are in styling the home and living spaces. "From personal styling to interior styling, keep to three main colour palettes and accent with metallic and neutrals where needed."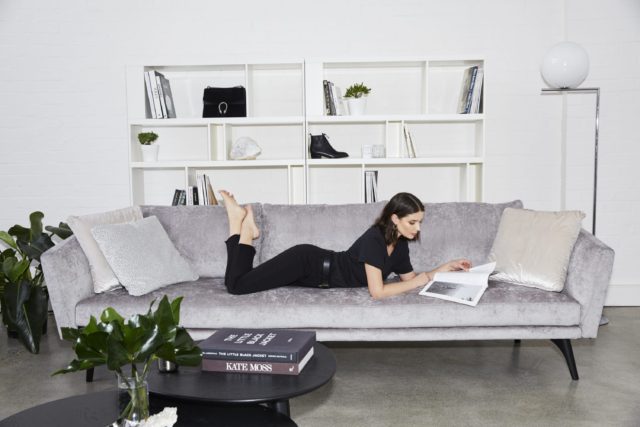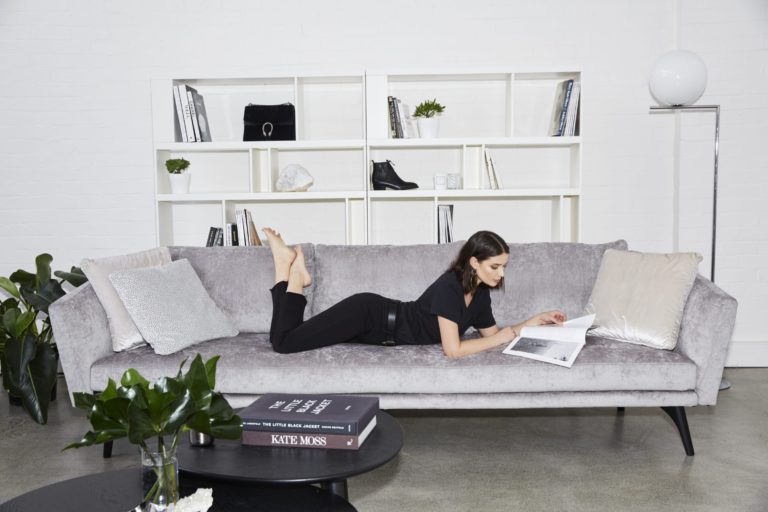 In her recent collaboration with King Living, Sara stuck to her three-colour rule and presented her signature black, white and grey colour palette in her living room setting using the new King Boulevard sofa.
"With velvet currently a big trend in both the fashion and lifestyle arena, I wanted to hero this fabric as one example of fashion trends translating to home styling." Using The Rockefeller Mineral fabric to create an 'undone luxe' designer look, this beautiful fabric illuminates the room by picking up light and creating a homely atmosphere.
For those wanting to update their interior style this spring, Sara's tips for the season include khaki colourways and silk fabrics. Both neutrals and classics, they will be easy to incorporate into any living space. "Pillows and throws are great ways to update a room, especially if you have a neutral lounge where you can incorporate multiple colourways."
To add finishing touches to the living space, Sara suggests plants are a must-have interior styling accessory – and lots of them – "plants bring warmth and life to a room, making a big difference to the space."
View the range here.