It's an oft-heard phrase but Kelly Wearstler's chocolate collaboration really is too good to eat. The American interior design doyenne has joined forces with the Californian chocolatier Compartés to create a range that is pretty spectacular, both outside and in. Designed by Kelly, the range takes inspiration from her interiors, luxe accessories, art designs, patterns and motifs and we want one of each!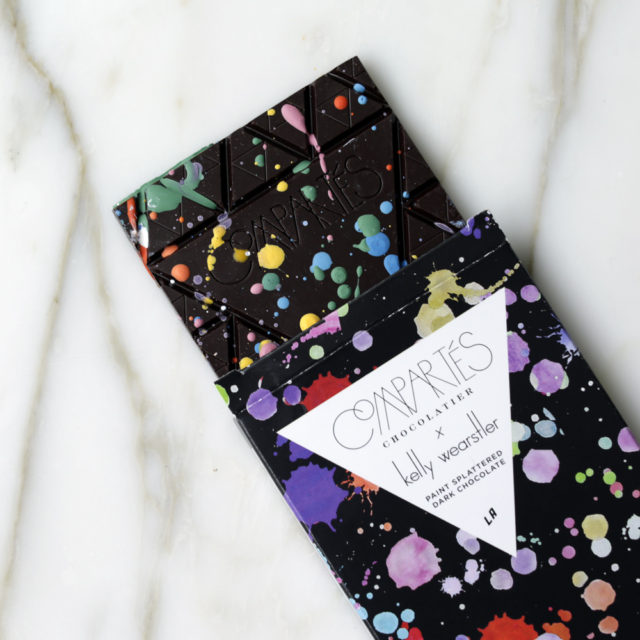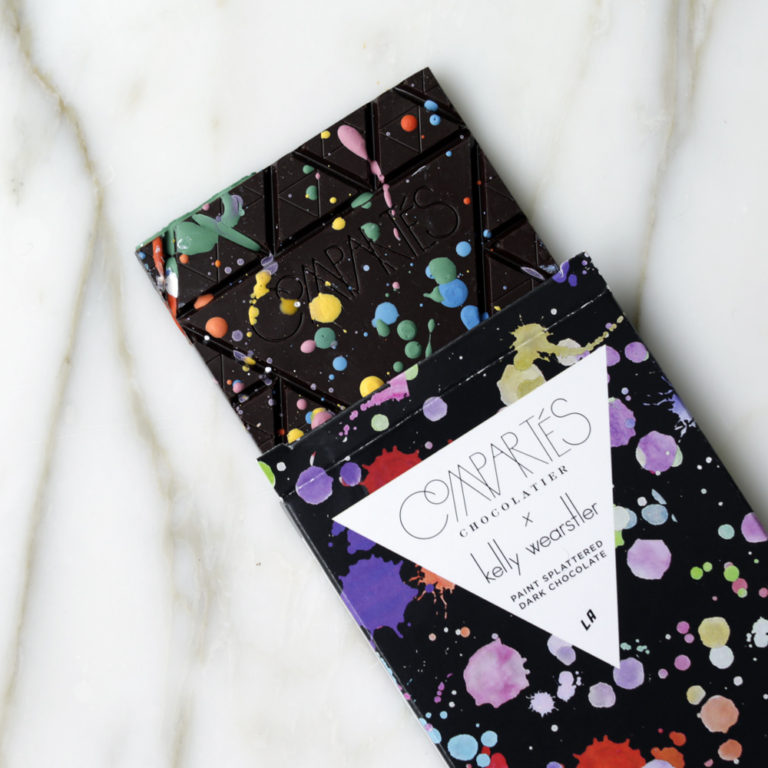 "Dark Chocolate is my favourite indulgence. I have long been a fan of Compartés for their thoughtful approach to natural ingredients and beautiful packaging. The bars are distinctive and elevated, like little works of art handcrafted in Los Angeles," says Kelly.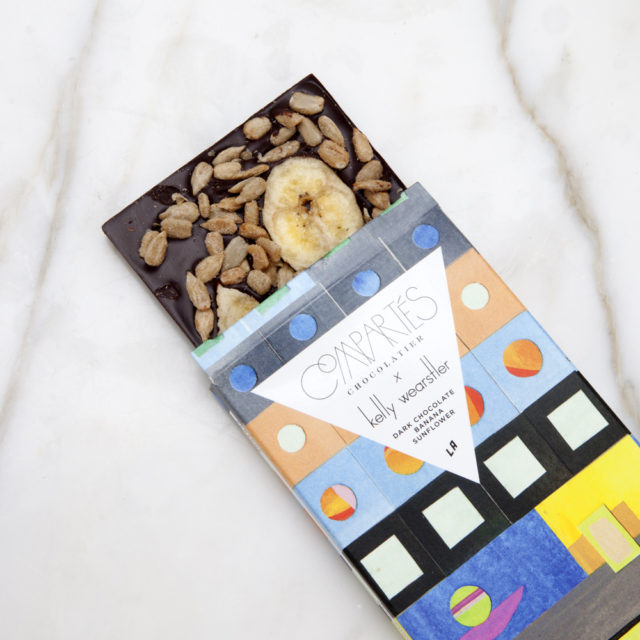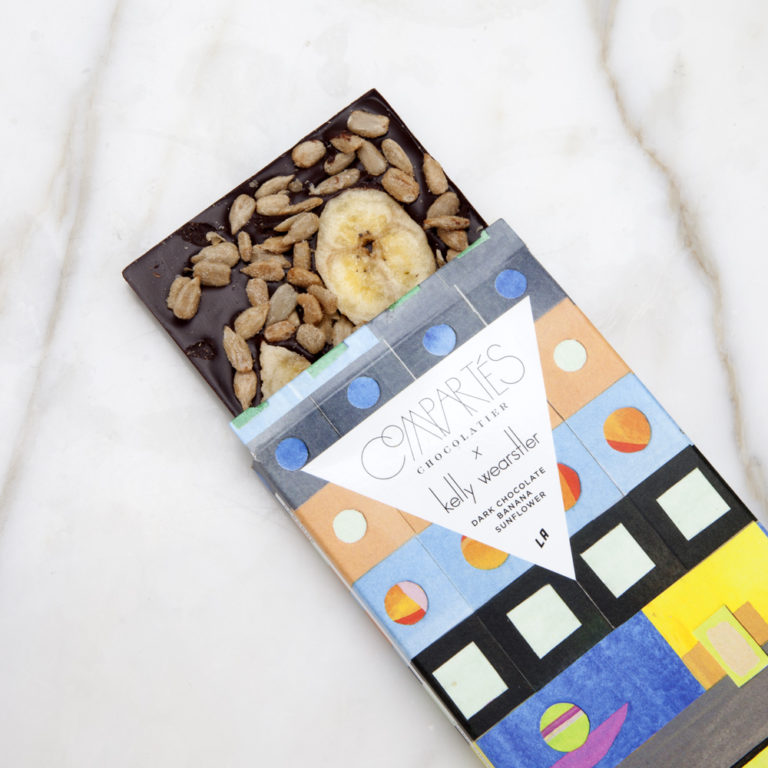 The range includes inventive flavours such as dark chocolate crystal salt and pistachio, paint splattered dark chocolate, white chocolate maple walnut and dark chocolate with chilli, mango and coconut.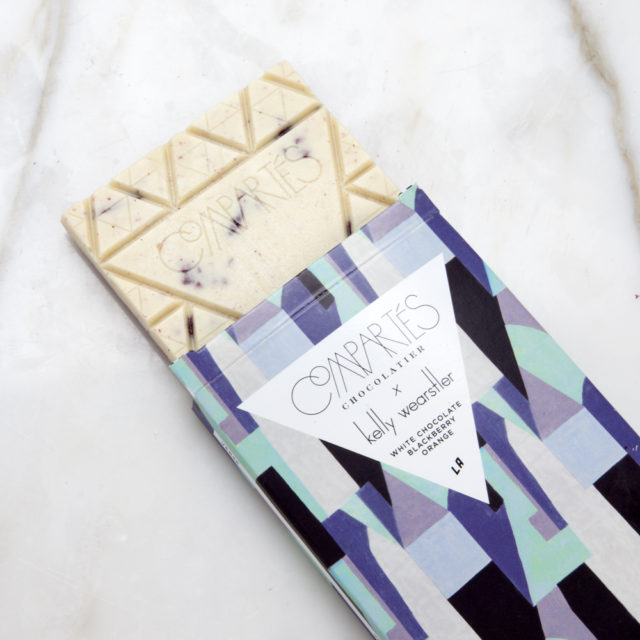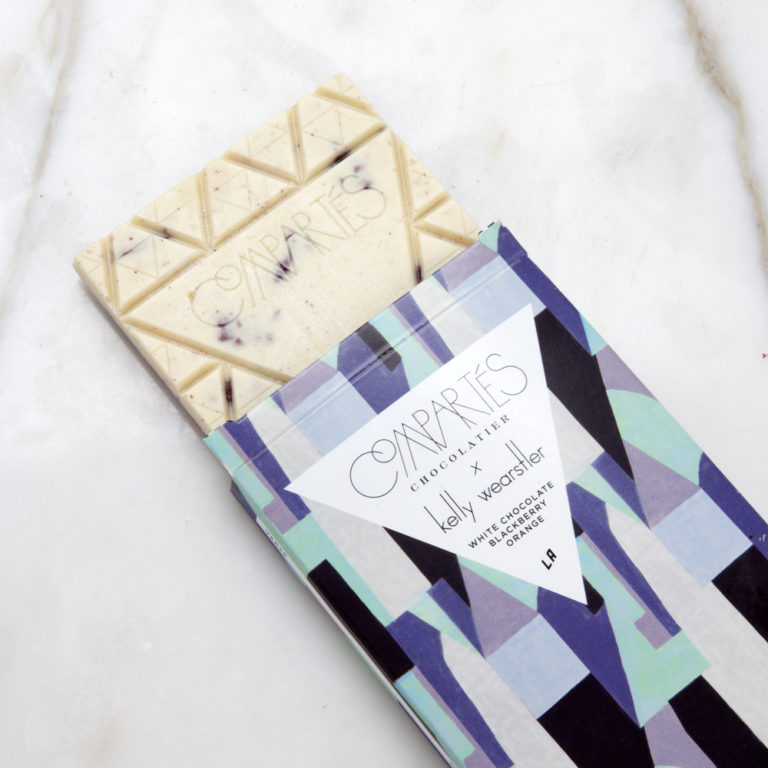 "The spirit and luxury of California is so entrenched in my aesthetic and it felt like a perfectly fun and organic fit to collaborate with a fellow Los Angeles-based brand. We wanted to curate a vibe that felt special, spirited and cool. The flavours are inspired from my favourite spots in and around LA, from my morning espresso fix to the Malibu farmer's market. Each bar is a little love letter to California style," says Kelly who hand-selected the imaginative flavours.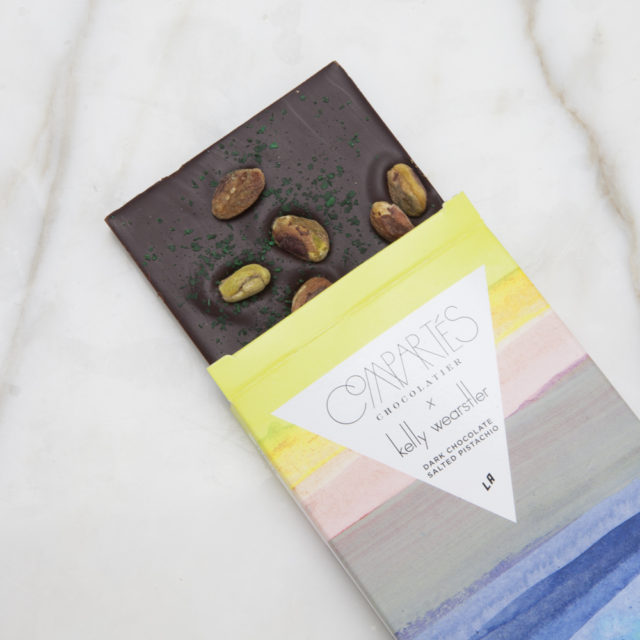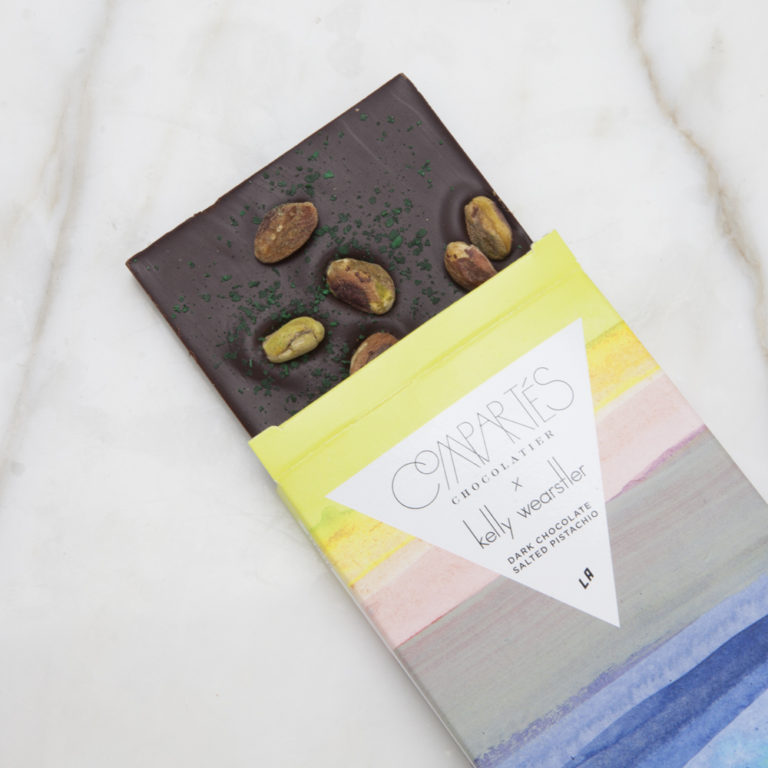 Available in Australia exclusively at Becker Minty, the blocks retail for $23.95 each. Shop online.