If there is one thing that keeps people, especially men, away from home cooking, it's difficulty. There are plenty of simple meals to create, but many of them need a kitchen gadget or 2 to bring the difficulty down a notch or speed up the process. Take Jamie's 15 Minute Meals for example. All great and simple meals, but most require a blender or a mixer or something like that.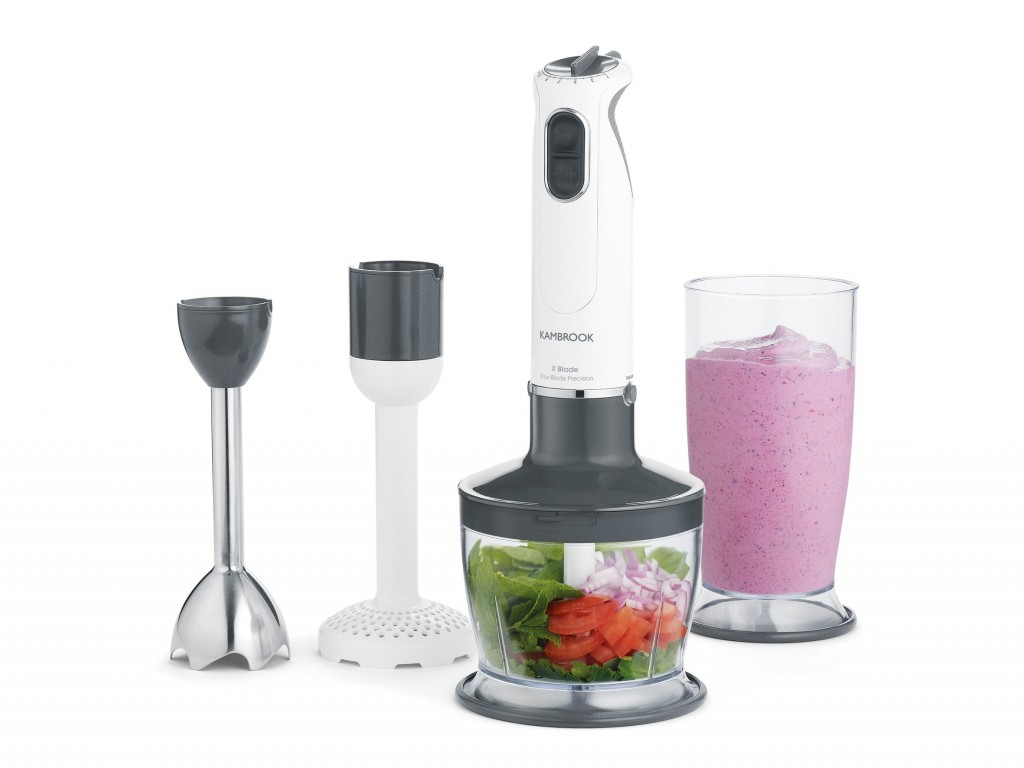 No drama, but that requires actually buying the mixer/blender (hudnreds of dollars) and the time to sit down and figure out how to use the damn thing. Without wanting to cast gender stereotypes, this is particularly difficult for guys. The majority of us have little patience for kitchen gadgets at the best of times. That rule also goes for appliances but that's another story.
It's been a while since I have done anything more than a chop and pan fry in the kitchen, so using the new Kambrook X Blade KSB100 was going to be interesting. There is one strict rule I have when it comes to appliances: if I am going to use it regularly, it needs to be simple. I shouldn't have to read the instruction. So I didn't. Also, it shouldn't slice my finger off, which is why I'm now extremely cautious around knives and baked bean cans with ring pulls.
Take the electric outlet timer I bought today. All I wanted to do was set the heater to switch on at 6.30am so when I wake up the room is warm. I had to whip out the instructions for the damn thing and I still don't know how the hell to do it, useless piece of cr… I digress. A timer should not be hard to set, nor should a stick mixer be hard to use.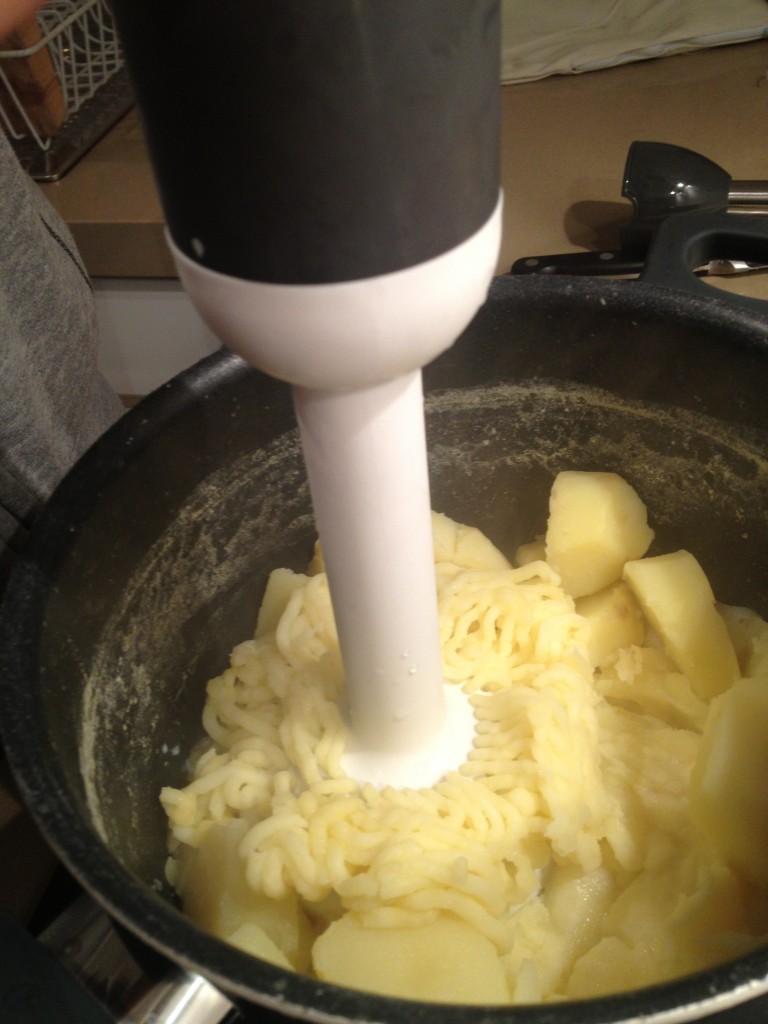 So, the test was to simply rip it out of the package, peel a few spuds and make something I hadn't ever made before and something I hadn't eaten since living at home with mum – mashed potatoes. Don't worry, I had schnitzel and sauteed spinach with it, I didn't just sit in front of the TV eating mash. Wow, I just had flashes of My Name is Earl run through my head.
Before I go any further, here is what the Kambrook X Blade has and does. It's a 600w stick mixer with an 800ml blending jug and a turbo option when a bit more power is needed. So you can slice and mash and chop and blend and all that jazz, all for less than $70, which I believe is about a tenth of the price of a food processor. There is also a power dial on the top to adjust your slicing speed.
Did it work? Yes. The stick easily attached to the range of accessories, the power was easy to control and the little attachments were easy to work out. Dramas? The cord could be a bit longer, but that's about it. It was pretty bloody simple to use and the mash worked a treat. see!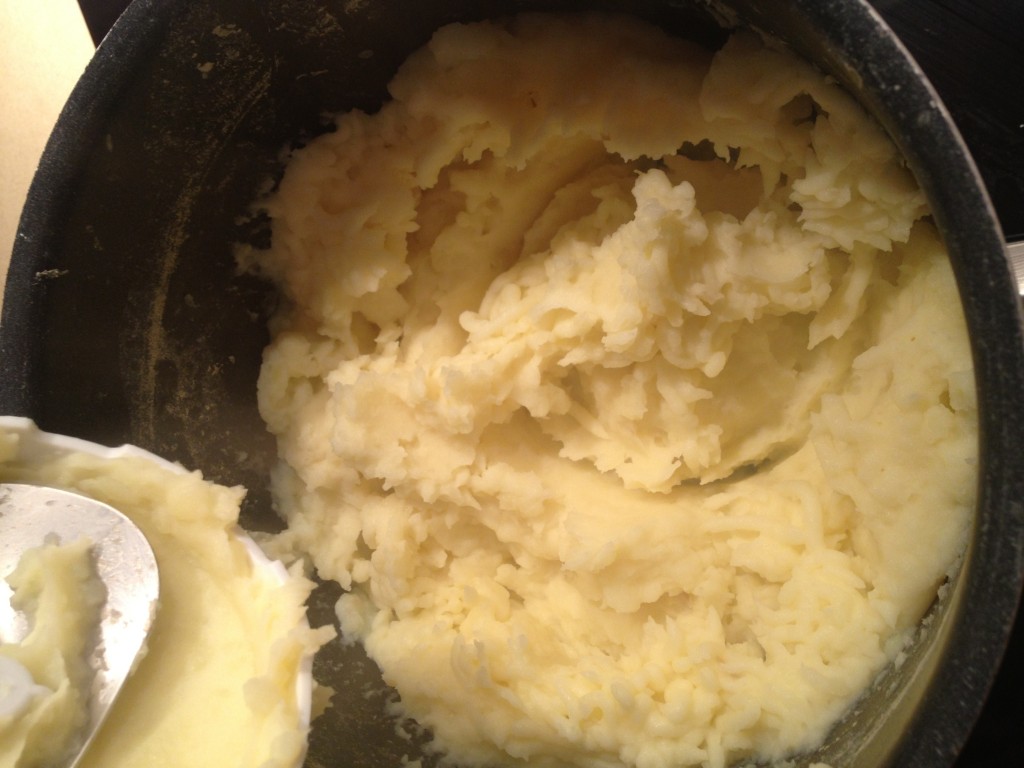 Dishwash the attachment and you're ready to go again. Over the next few days I will try and figure out what to do with the rest of the attachments and how easy they are to use and wash all without whipping out and instruction manual or losing a finger. and yes, we know you could use a traditional potato masher, but this surely results in less lumps in less time, and let's make this clear: Jen and I are no gourmets in the kitchen!
As far as I'm concerned, the job's a good one if the thing works and does what it says it will do with a minimum of fuss. So far, so good. It will set you back $69.95.
More information: Kambrook