Available to purchase at Bunnings, kaboodle offer a fabulous range of affordable, DIY, flat-packed kitchens and they've just improved their offering with the launch of a fabulous new trend-driven range. Tapping into the trends from the recent 2016 Milan kitchen design shows, it sees eight new colours added into the mix and they're available for a limited time only.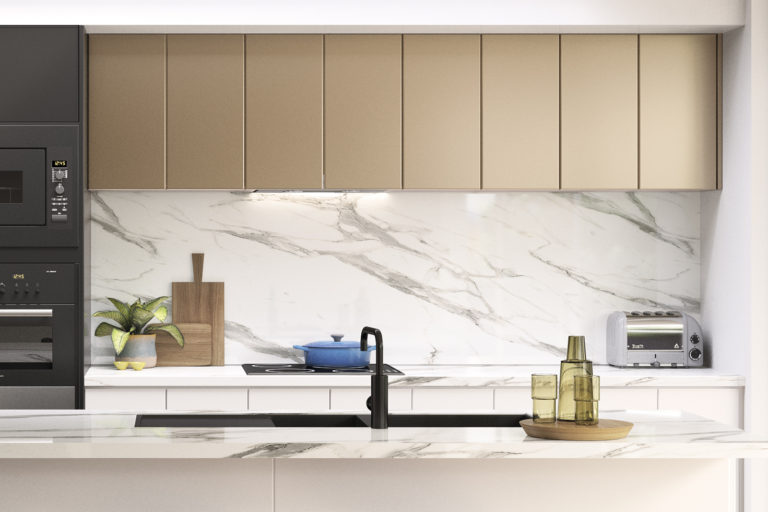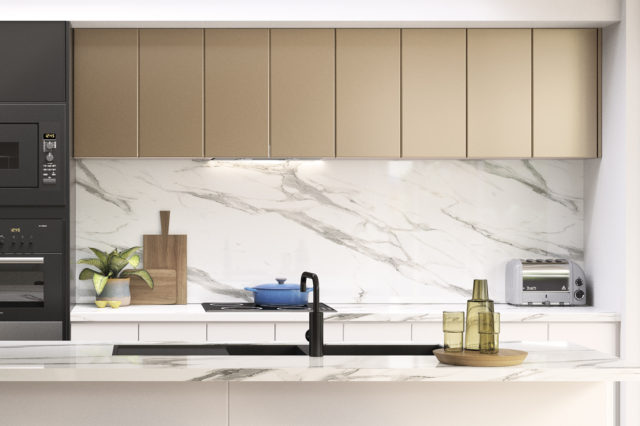 "Our new range, kaboodle trends, will allow us to take hold of key trends within the kitchen design world and offer them to our customers as they are happening. We've literally travelled the globe to find the latest colours and finishes in kitchen design", says Courtney Mason, colour product category manager. And with stone, concrete and metallics rounding out the mix, it's hard to believe that such a high-end designer look can be purchased at Bunnings!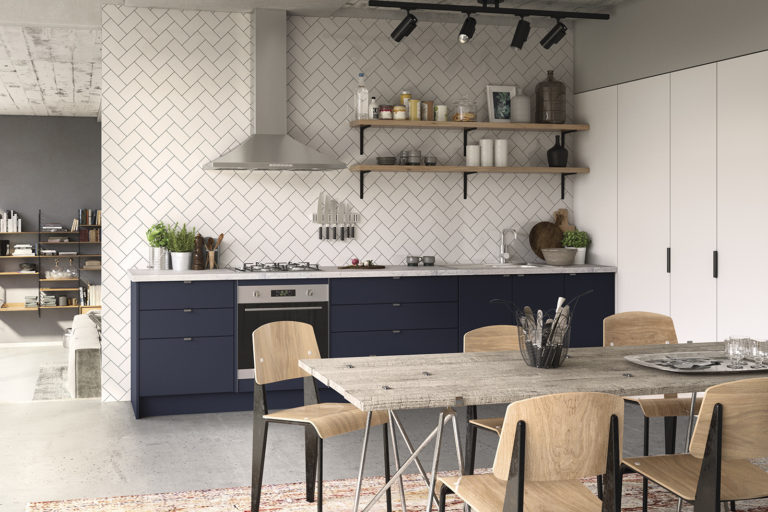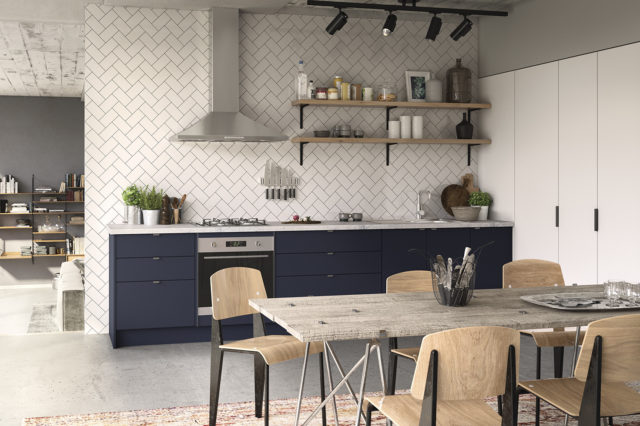 Specifically, the new range features eight new colours in the door and benchtop categories. The thermoformed door and panel colours include matte white, matte black and our favourites – metallic gold and deep navy. The benchtop laminate colours include concrete, stone and timber looks.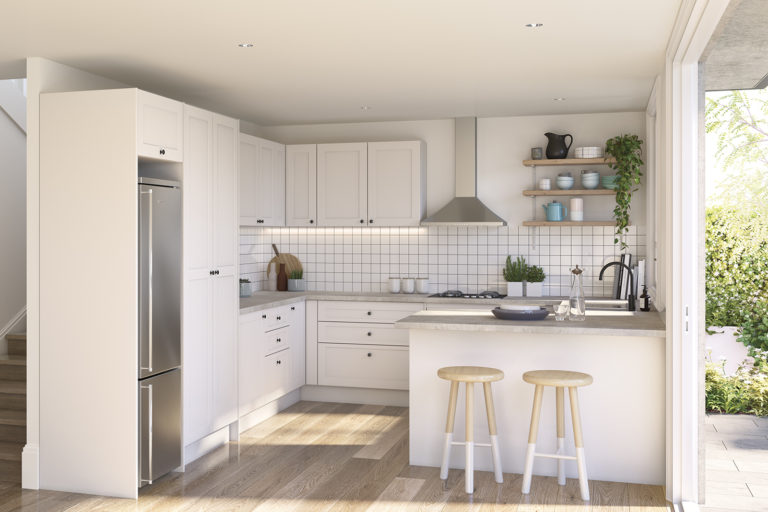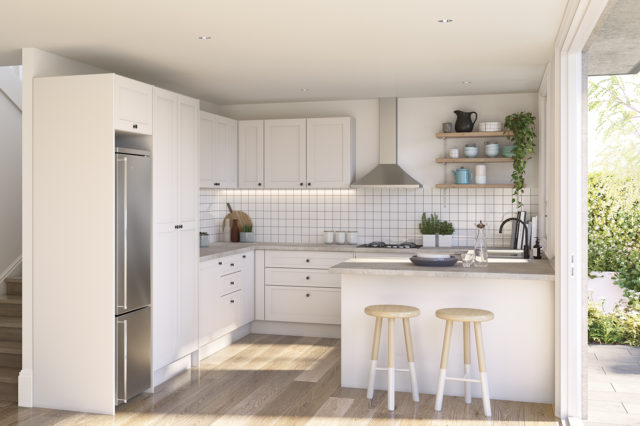 "The home and interiors trend cycle is moving faster and faster, which is why these colours are available for a limited time only. They'll be updated every two years to keep our palette fresh and exciting, providing all Australians with access to the latest kitchen trends,
at affordable prices," says Courtney.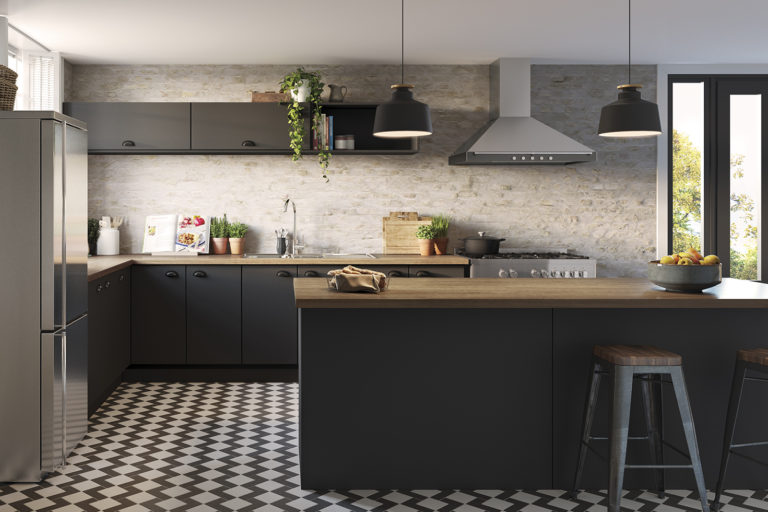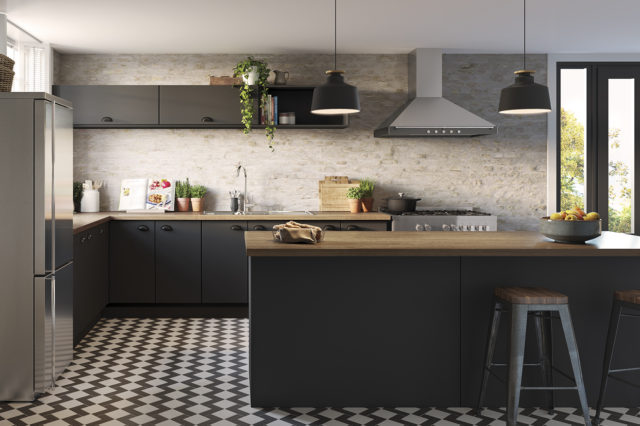 You can incorporate the new finishes with existing colours in the range and the pricing sits within the current kaboodle pricing structure too. Lead times vary depending on location.
Shop the range online.