Jute woven wall hangings and macrame knotting are making a comeback, and one range in particular that's caught our eye is the one from Bonnie Bazaar.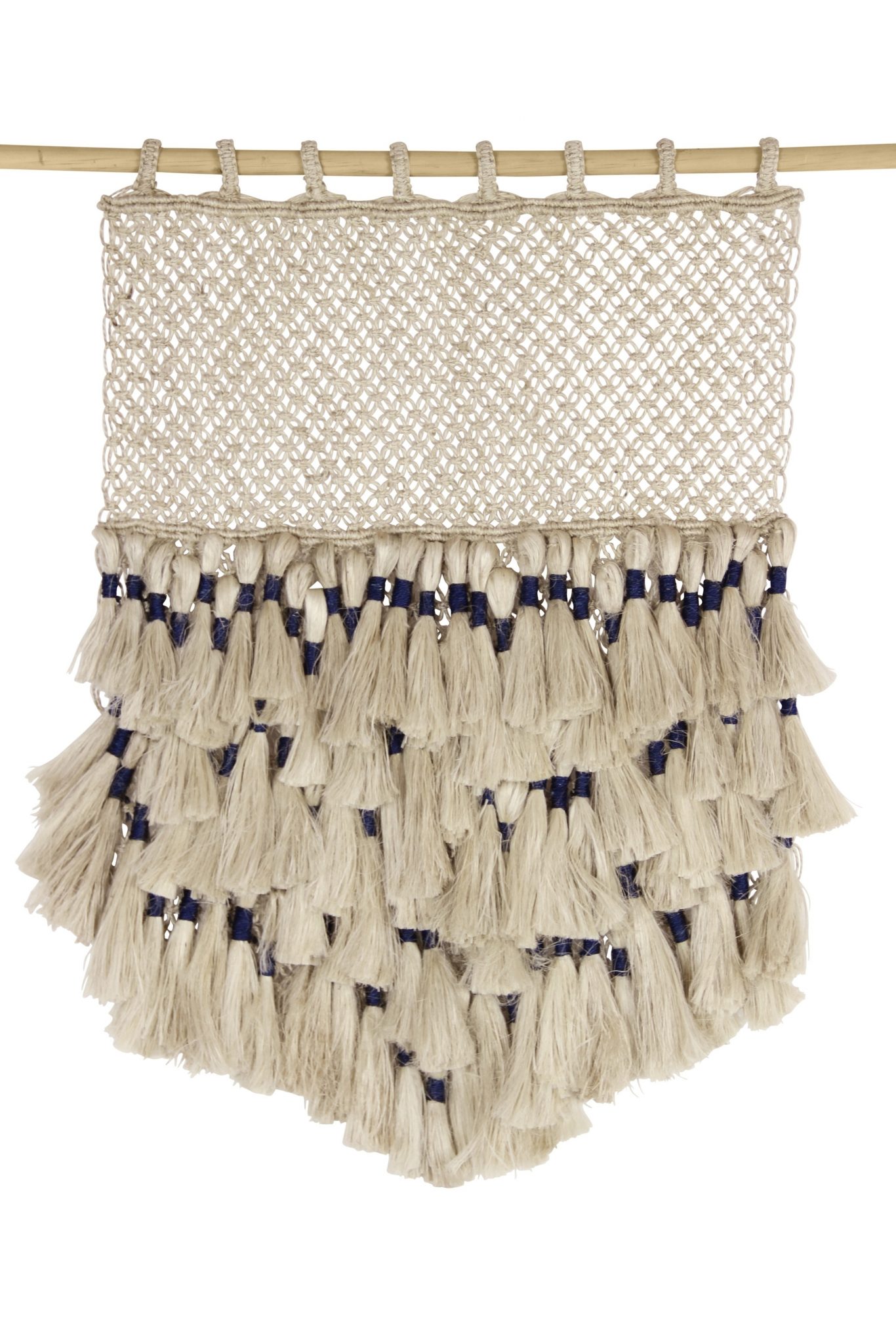 Hand-knotted by highly skilled fair trade artisans, who specialise in jute, only the highest quality materials are used, including natural dyes for the indigo tassels.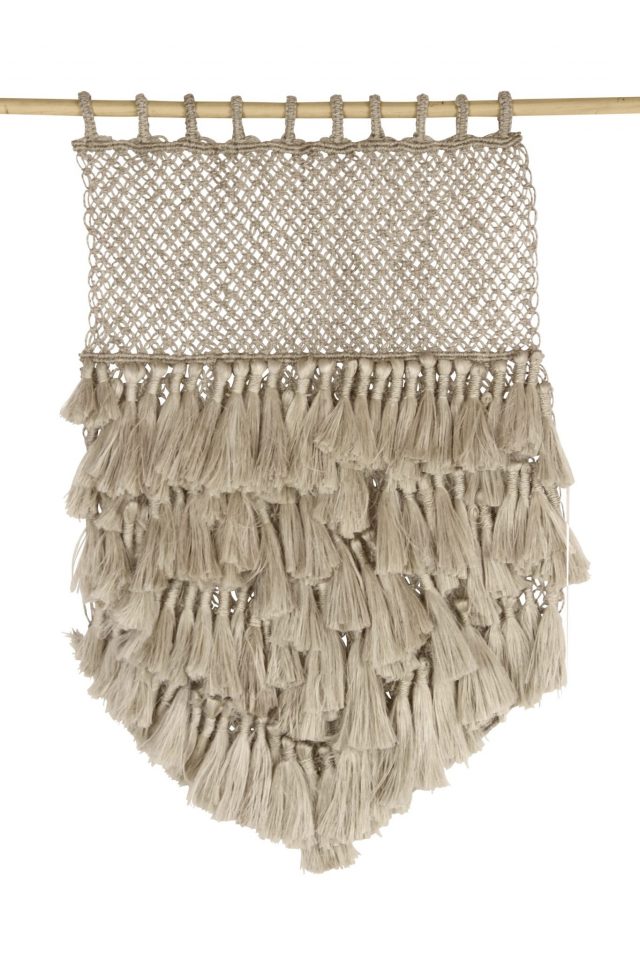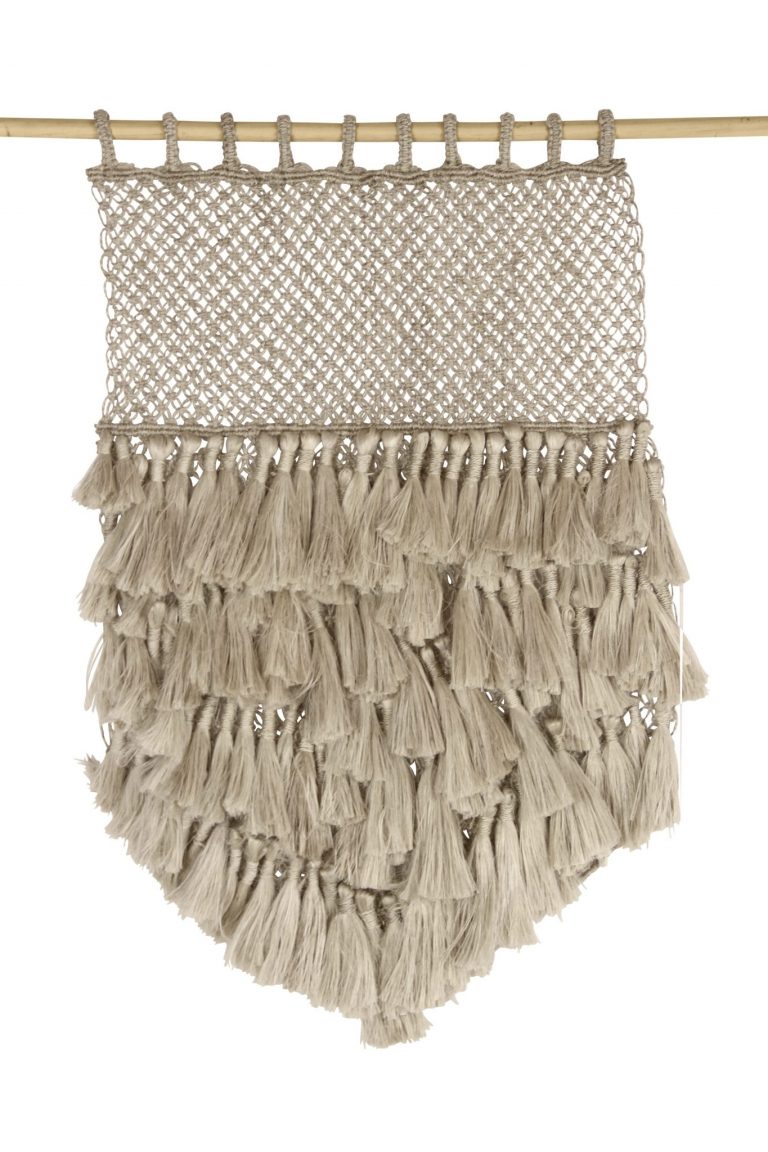 With a portion of the profits going to remote villages in South Western Bangladesh, Bonnie Bazzar is ensuring the traditional skills of macrame knotting aren't lost in today's modern consumer environment.
For people who like something which has some history behind it, these tell a story with every stitch and every fibre. Available online in two colours: natural and natural with dyed indigo tassels, each hanging retails for $90.