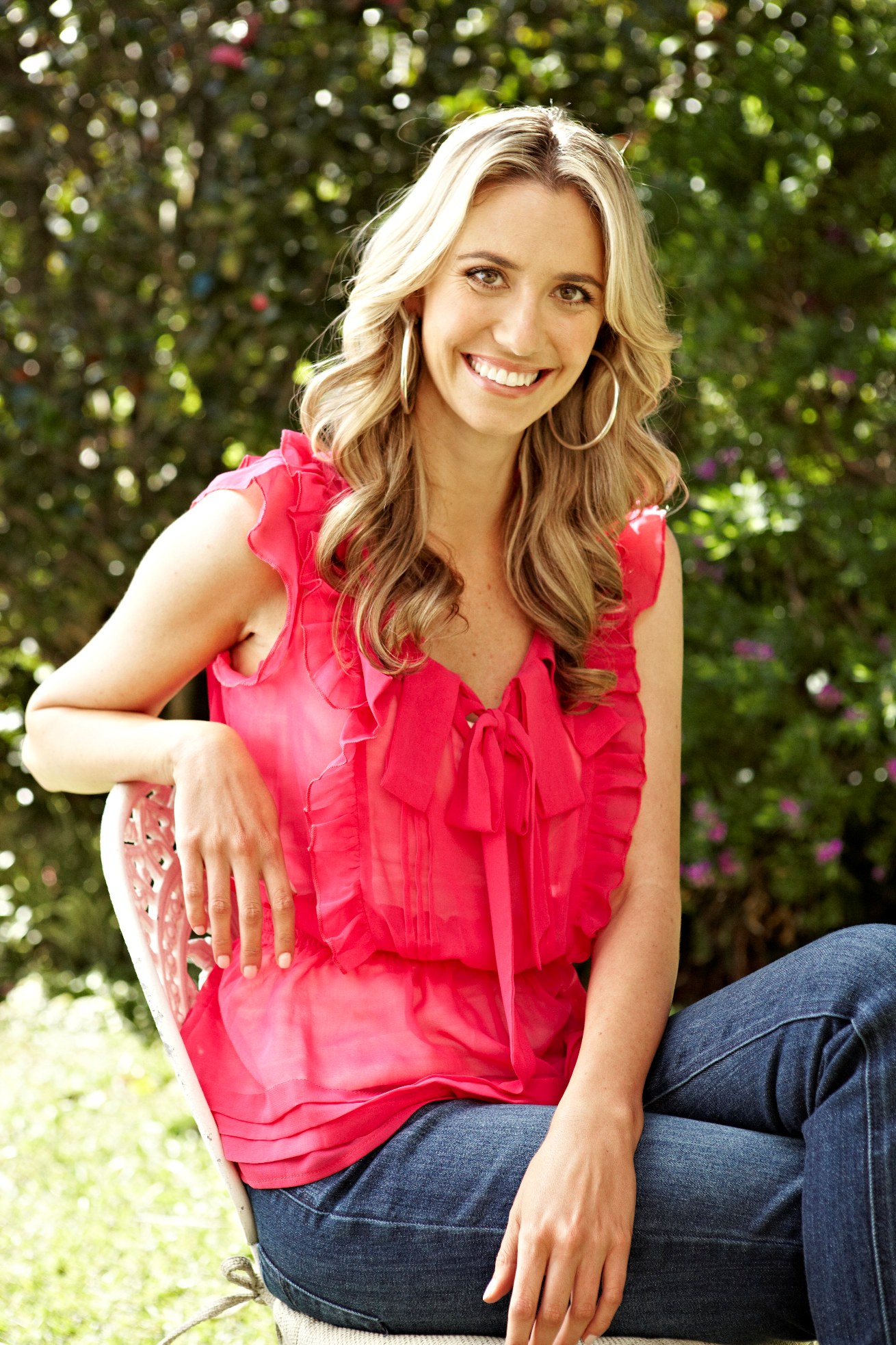 Interior stylist Juliet Love and garden designer Charlie Albone met when they screen tested for The Lifestyle Channel show The Party Garden. "The producers wanted to see whether we had chemistry on camera," says Juliet. "As it turned out, I think we had a little more than they imagined!" They married last year and the rest, as they say, is history.
The pair's combined talents in interiors and exteriors work both on and off screen. "It's a joy be with someone who has an appreciation for design. We love working together and it's a lovely combination having the inside/outside covered," says Juliet. In fact, they've collaborated on several projects since The Party Garden, including residential and commercial work.
Juliet started out in the industry as an editorial assistant on Vogue Living, quickly working her way up to merchandising editor. She set up her own interior styling business, Love Style, three years ago. These days work means juggling styling for residential projects, magazines and events, with TV and writing gigs fitting in around that.
"I am currently presenting a series on amazing homes on The Morning Show on Channel 7," says Juliet. "I go inside some of Australia's most palatial homes and give the viewers a peek behind the walls. Needless to say, it's a pretty tough gig!"
While she loves being her own boss, it's not always easy. "It's sometimes quite isolating. There will be days where I work from my home office and won't see another person all day. For a creative person that can be quite hard. It's good to have others around to bounce ideas off.
"But I love that there is no such thing as a typical day because I work across so many different projects. Liaising with clients, some writing (she has a monthly decorating column for News Limited newspapers nationally), research, time on the road sourcing, meetings, putting creative concepts together and of course catching up on emails, are all a part of each day.
"I love working in television but it's very different to designing, with a whole new set of rules and challenges! I feel very fortunate to be able to combine two things that I am passionate about with the lifestyle presenting. I am definitely living my dream!" 
Last year Juliet, with her model looks, was invited to be a Christian Dior Miss Dior Cherie Beauty Ambassador after styling an event for them. "It was a great honour, and certainly unexpected," she says. "Working with a company of that calibre was very exciting. I think the moral of the story is that hard work definitely pays off, and you find that one thing tends to lead to another. You just need to take the first step, and give everything 100 percent."
She'd recommend work experience at a magazine to anyone looking to get into styling. "It's the best way to obtain an understanding of how it all works from the inside. It's not always easy and working in magazines is certainly not as glamorous as it looks. It takes a lot of work to produce one beautiful shot but it's well worth it."
Juliet's personal collection of lifestyle and fashion magazines almost takes up an entire room! "My mum would always have Vogue around our home when I was growing up and she has a great eye so I think that's where I first discovered my love for design. Seeing all those beautiful images come to life on the pages of magazines ignited my passion for styling."
Tomorrow: Juliet's design favourites plus more on combining her style with her husband's in their own home.