Jardan, one of Australia's most coveted furniture brands, is finally opening its doors to the public in Sydney and Melbourne. For the first time the showrooms, in Rosebery NSW and Mount Waverley VIC, will open their doors to the public, a privilege previously reserved for architects and interior designers.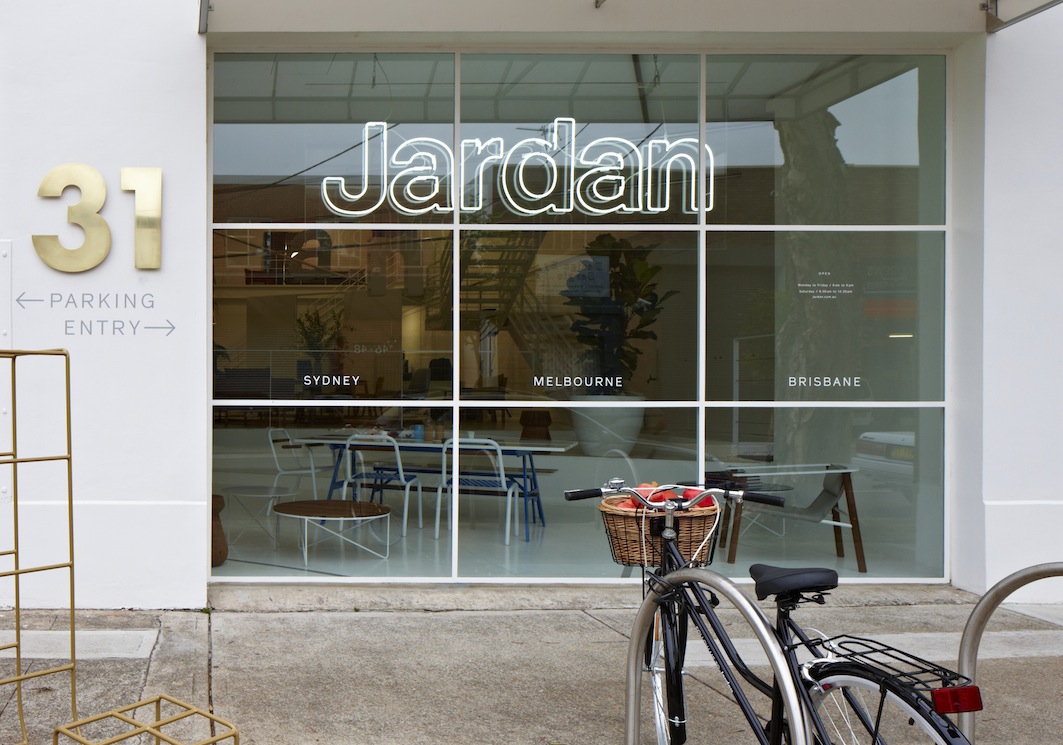 For more than 3 decades, the family owned and run business has built a strong reputation as one of the country's finest furniture designers and producers. Brothers Nick and Mike have grown the business from its humble beginnings, with just 8 staff in 1997 and more than 100 today.
"Our clients have been asking is for years to open a retail space in both Sydney and Melbourne, and while we've been successfully servicing the architect and design industries, we now feel the time is right," says Nick Garnham.
The lusted after collection of high end designer sofas, armchairs, tables, desks, dining chairs, storage and beds can be viewed in the newly styled spaces, which reflect a dynamic and realistic room setting, not dissimilar to any magazine worthy home. The stores will showcase the new collection released last month, featuring 7 new pieces and, over the coming months, rugs, lighting and art will be added, along with a carefully curated homewares collection which will include bedding, ceramics and cushions all exclusive and designed in house or in collaboration with local artists and makers
The team will collaborate with local designers, artists and stylists to install inspiring display to showcase the newest collections. Jardan is best known for its handcrafted approach, which sees every piece of furniture custom made to order. "Each piece of furniture lasts because it's made by hand with care and precision, so when clients select a Jardan piece, there's an inherent understanding it's an investment for a lifetime."
Sydney: 31 Dunning Ave, Rosebery, NSW 2018, (02) 9663 4500.
Melbourne: 66 Ricketts Rd, Mt Waverley, VIC 3149, (03) 9548 8866.
Brisbane: 1045 Ann St, Fortitude Valley, QLD 4006, (07) 3257 0098.