The mezuzah is a parchment inscribed with religious texts and attached in a case to the doorpost of a Jewish house as a sign of faith. Jacob's People, which celebrates Judiaca in all its modern manifestations, has launched a collection of designer mezuzahs.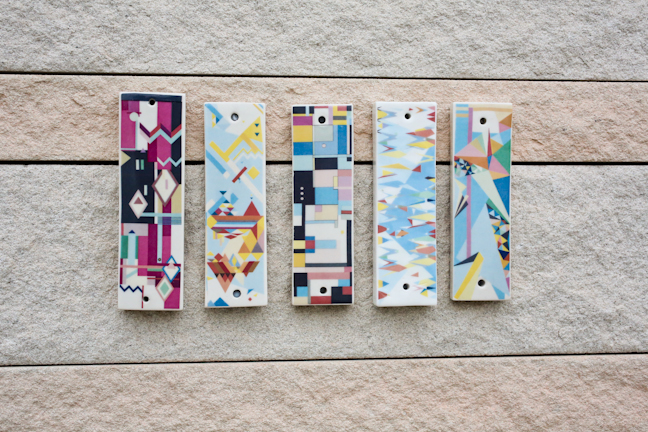 Jacob's People hatched in late 2011 when founder Leah Greengarten was inundated with Jewish wedding invitations (it happens to us all at a certain age). Looking for cool, thoughtful, innovative and original gifts inspired her to start her own business. Jacob's People offers opportunities for emerging Australian artists and gives them the platform to create relevant and inspiring objects of art.
Erin Lightfoot had not heard of mezuzahs prior to being approached. Her regular work as an artist, designer and contemporary porcelain jewellery creator had not exposed her to Judaism before. "It was a wonderful challenge creating a religious object that had a relatively open creative brief," she said.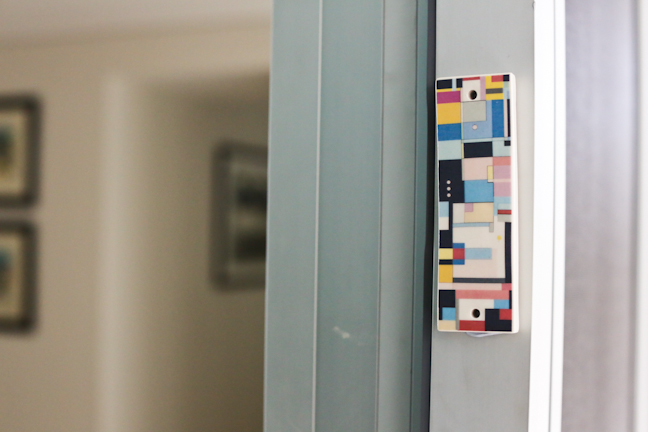 Colour and pattern are central to Erin's expression. She builds detailed geometric compositions using a playful but carefully considered palette to complement her smooth porcelain objects. Each design is made in a limited edition to retain its exclusive identity. All the porcelain work is hand crafted by her in her Brisbane studio.