Do you have a rug in your family and nobody's quite sure where it came from or how old it is? Is it vintage or is it a potentially dodgy market buy from a holiday?
At Cadrys, what they don't know about rugs isn't worth knowing. They're so confident they know what they're talking about, they think they can identify your rug, where it's from and its age, from a photo. Until Sunday, you can take advantage of this free service by simply posting a photo on instagram!
Bob Cadry, who runs the business started by his father in the 1950s, says: "People who have acquired rugs over the years or have inherited rugs often have little understanding as to where they were woven, their value or what they are made of. We also see many clients that have been seduced by the intoxicating aromas of apple teas and crafty rug sellers from the bazaars in Turkey, Morocco or India who may not have been given the real story.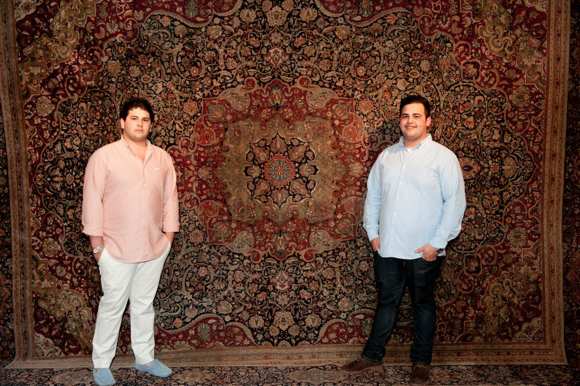 "Locally we see many clients that have been sold rugs that aren't truly what they are, so we are pleased to offer our clients a free rug identification service which helps them to gain a genuine appreciation of their rug's provenance and value. At Cadry's we also offer a specialist cleaning  and expert repair and restoration service, which is an important part of preserving their value and condition."
If you'd like a rug identified free of charge, simply post a photo of it on Instagram by Sunday, tag @jenbishop_interiorsaddict and @cadrys and use the hashtag #rugaddict