A humble beachside restoration in the Gold Coast suburbs has been awarded the 2020 Australian House of the Year. Chosen by a panel of industry experts, Cantala Avenue House by ME is a modest home, rich in thought and consideration.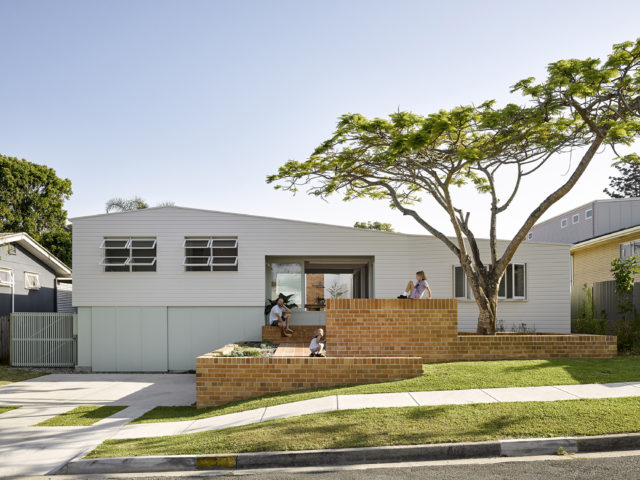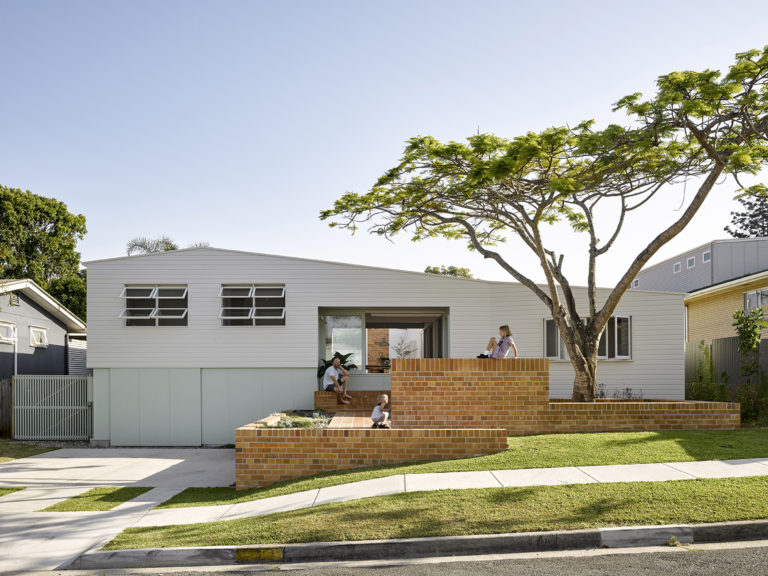 The house is significant in the way it evolves the idea of an antipodean coastal home. With strong considerations towards sustainability and affordability, it rejoices in the idea of simplicity with a design that mirrors the no-fuss nature of the Australian home.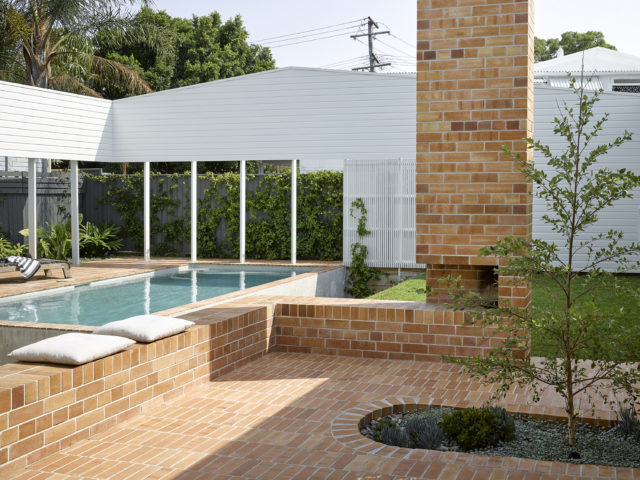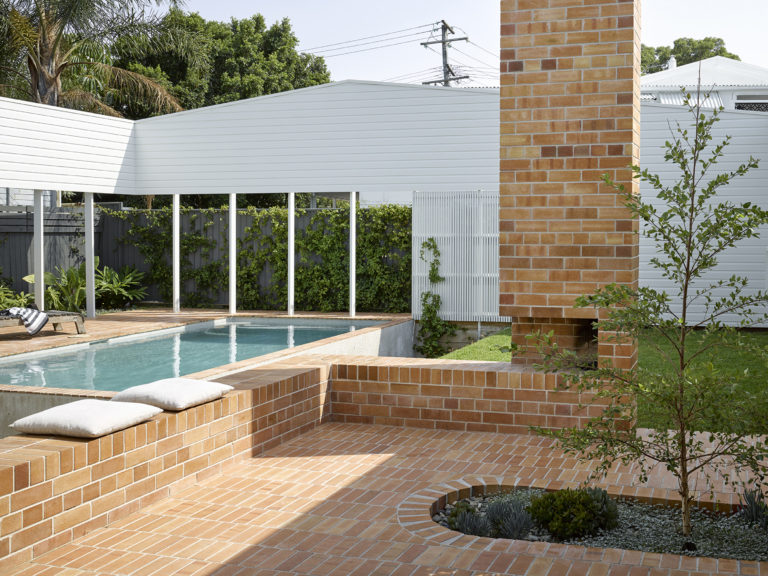 Celebrating their 10th year, the Houses Awards have set a benchmark of excellence in Australian residential architecture. Seeking to uncover emerging talent and celebrate the industry's leading designers, the Awards recognise the ability to challenge architectural norms and explore the true meaning of "home".
Within the broader context of the world's current challenges, Cantala Avenue House teaches us to reflect on what is truly important and what we really need to live well. "Architect Matthew Eagle has solved ordinary design problems in an extraordinary way, reconsidered the suburban status quo and pushed boundaries, literally and figuratively, all within a reasonable budget." said the jury.
Matthew himself says: "The existing dwelling is extruded to the east and north establishing a private north-facing courtyard and re-engaging the public components of the dwelling with the street and wider neighbourhood. Planted courtyards permeate the plan providing access to light, ventilation and nature."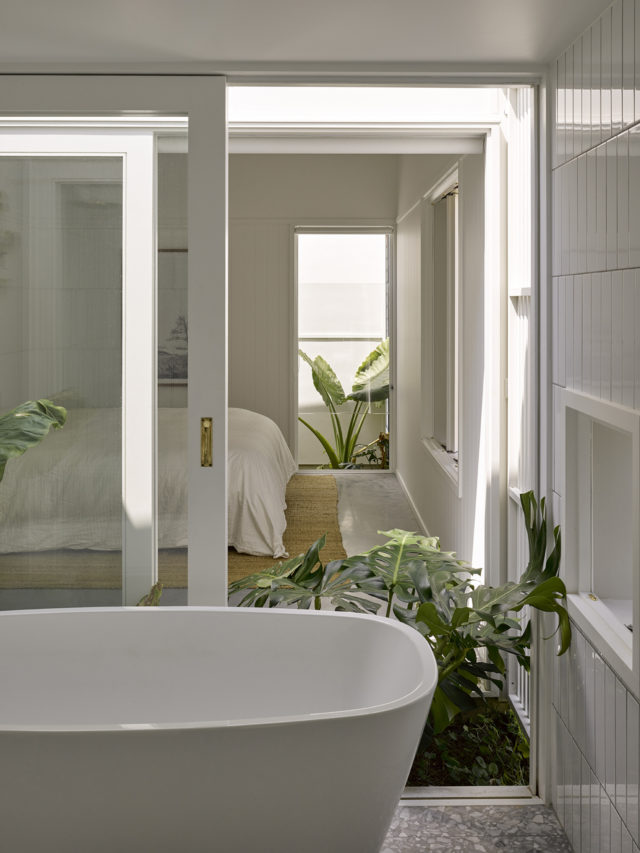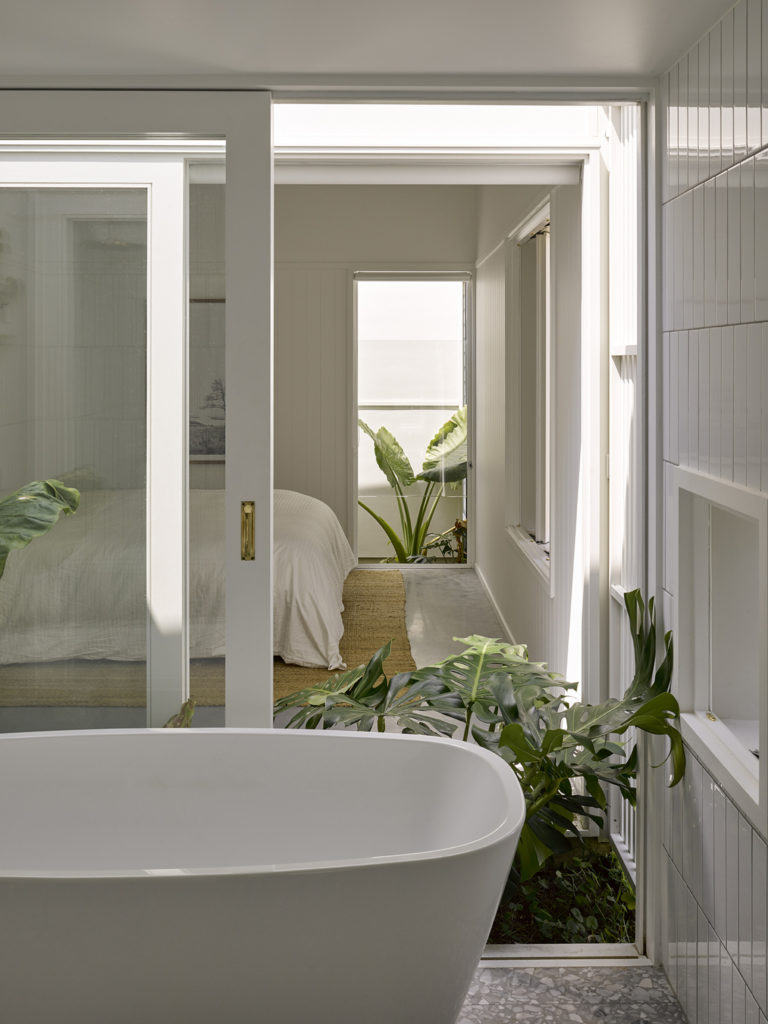 The home champions the capacity for modest residential architecture to significantly impact the way we live in Australia. Despite being sited within an unremarkable yet incredibly familiar suburban context, this alteration and addition of a ramshackle 1970s-era house offers its neighbourhood a welcoming communal space.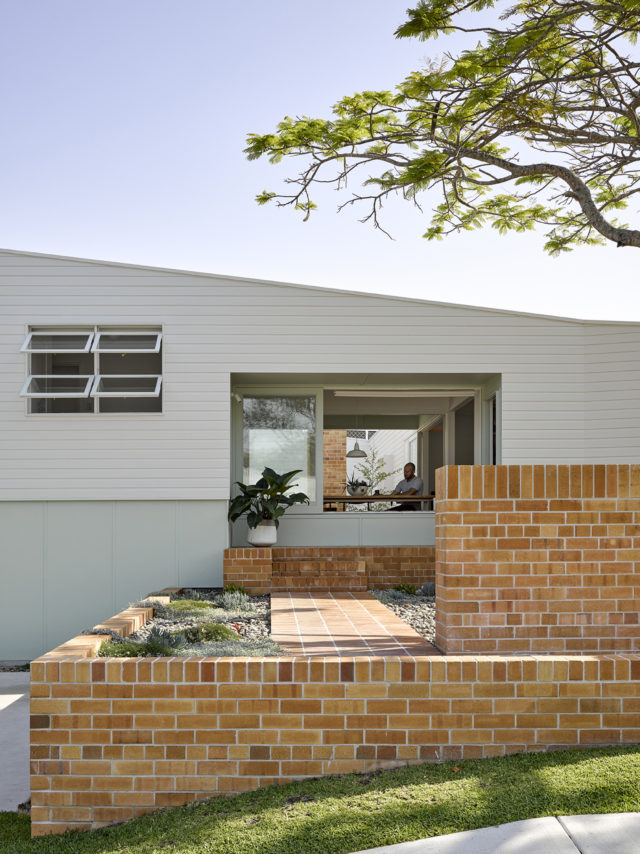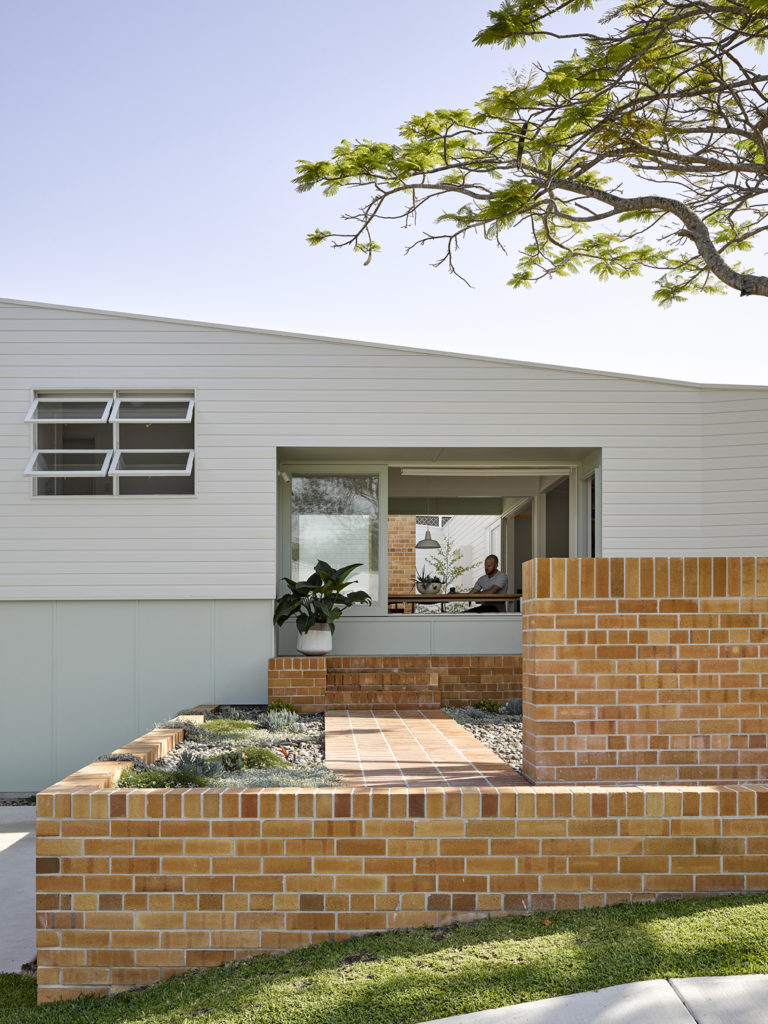 The new brickwork entry sequence, planting and seating under a mature poinciana tree presents a skilful navigation of the balance between public and private spaces, with the public zones of the home being pushed to the street edge. The experience of the dwelling is expanded to encompass the street, demonstrating how design interventions can genuinely build community and neighbourhood.
The jury said the house is a contemporary reinterpretation of the traditional beach shack – carefully avoiding replication, it is a playful and refreshing reinvention. It has civic respect, yet individualism. Standard or everyday materials and accessories, and the reuse of the existing structural systems, reveal the architect's masterful ability to create architecture where it might otherwise not exist.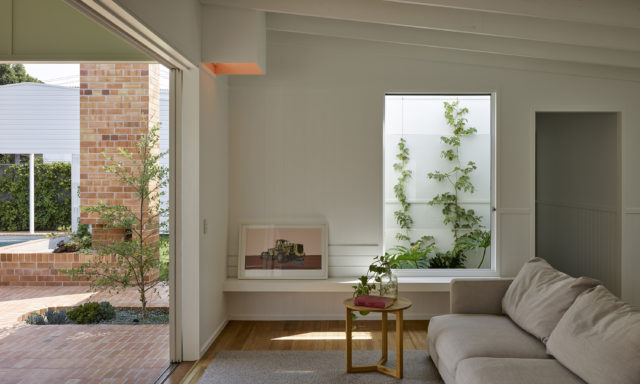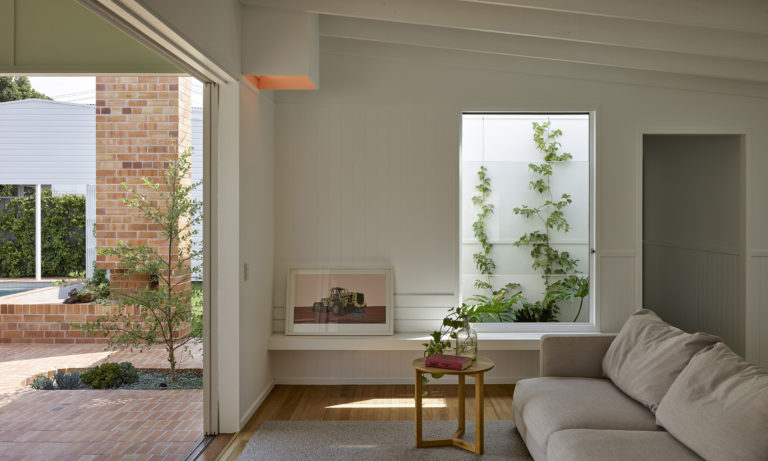 Equal priority has been given to indoor and outdoor spaces, appropriately embracing the subtropical climate. Both the existing plan and the new addition are punctuated with planted courtyards to maximise natural light and ventilation while minimising heat from the harsh western sun.
Presented by Houses magazine, the House Awards is an annual program celebrating Australia's best residential projects.
Architecture Media's Katelin Butler said, that in her decade-long standing, there has been an undoubted evolution in Australian residential architecture as well as an emergence of a distinctly Australian design sensibility that responds to our climate and specific social culture.
Cantala Avenue House is joined by many outstanding architectural works this year. The 2020 Houses Awards winners are:
Photography: Christopher Frederick Jones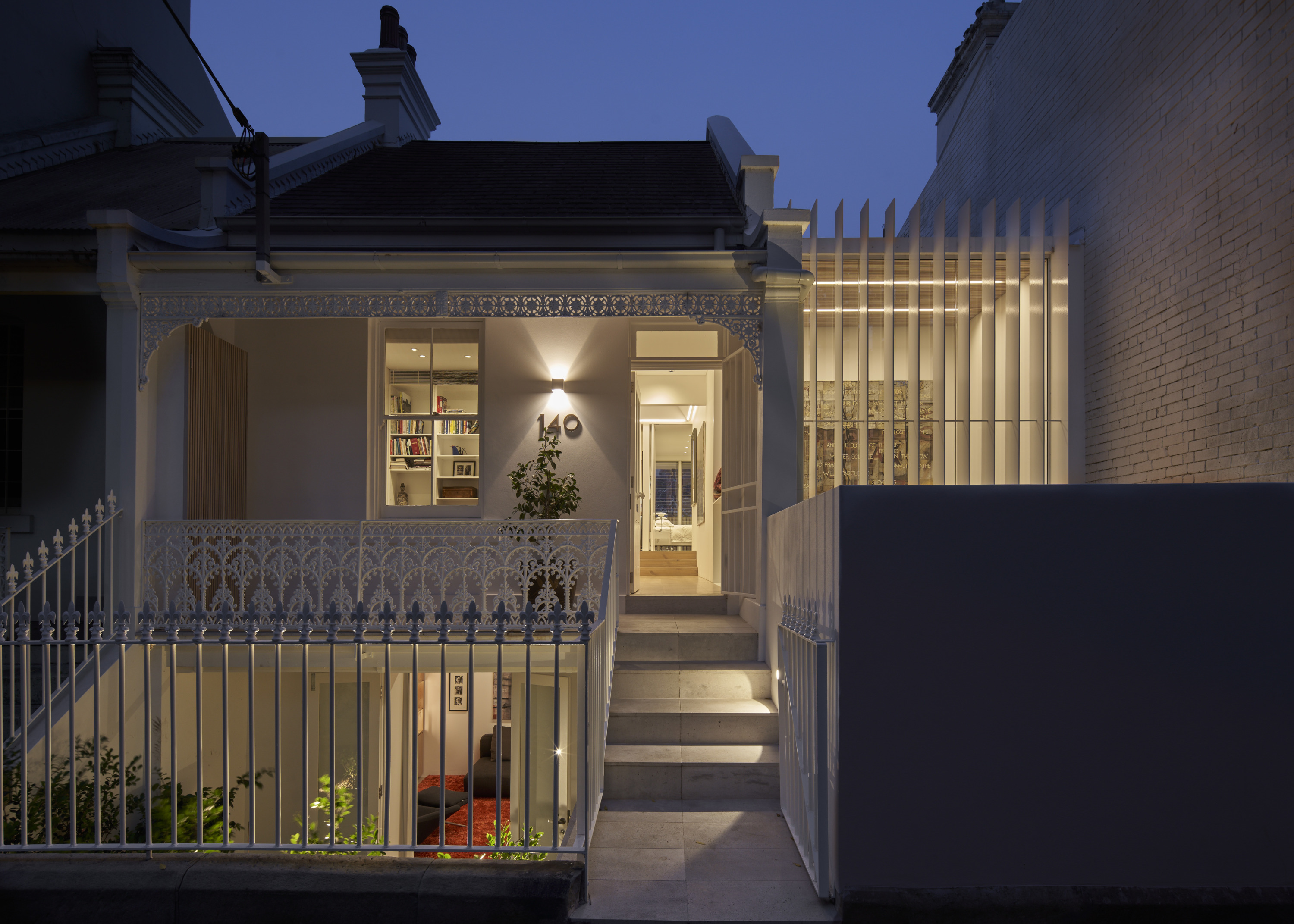 Be inspired by the 2020 Houses Awards shortlist
For 10 years, the Houses Awards have shone a spotlight on Australia's most outstanding homes, celebrating ambitious design and the very best in residential architecture. Today, we're sharing just a…