The rippling effect of Brasshouse's new exteriors, integrated beautifully with its interior finishes, brings a grand industrial sheen to blue-chip Hawthorn East.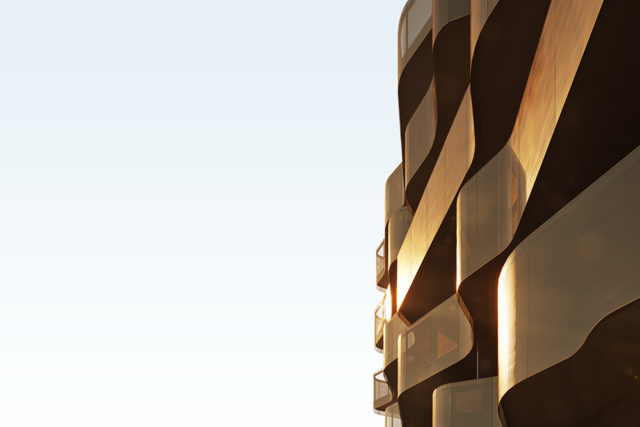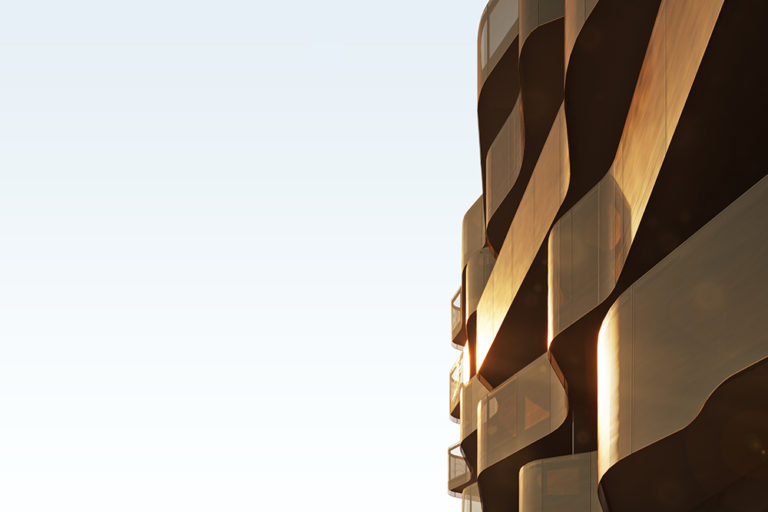 Sun-stroked metal ribbons designed by award-winning architecture and interiors firm Rothelowman form the outer shell of the new $12 million development. "There's something timeless about brass, which is ideal for these homes because we're designing contemporary living spaces in a very well established location," said interior design associate Alicia Lynch.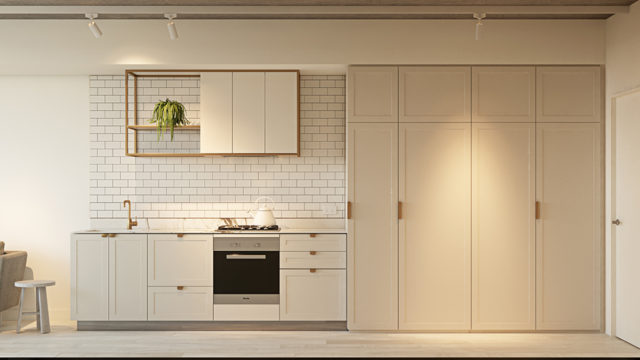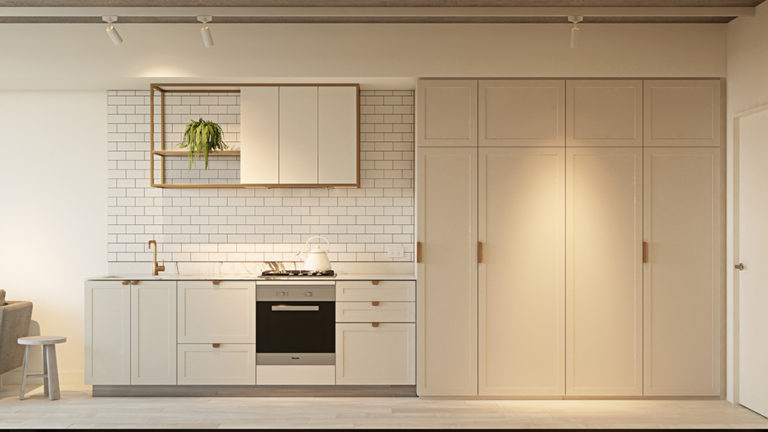 The aesthetic of the brass ribbons that wrap around the entire building is continued throughout each apartment, with the kitchen splashbacks featuring fine brass trim and geometric bathrooms finished with warm brass tapware.
A unique feature of the development is the inclusion of furniture (desk, bench and television table) created by Rothelowman, which showcase the same brass trim and ceramic stone top to match the rest of the building design.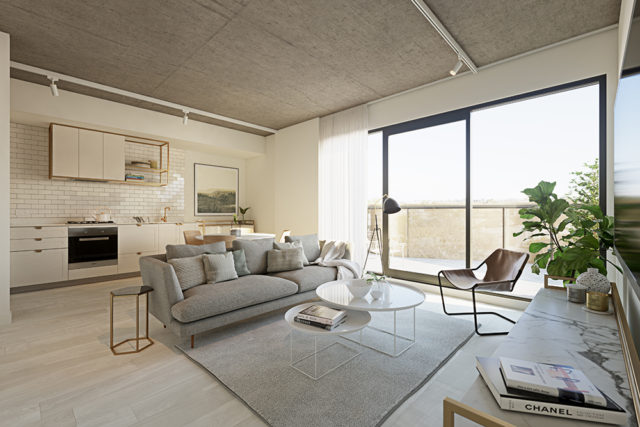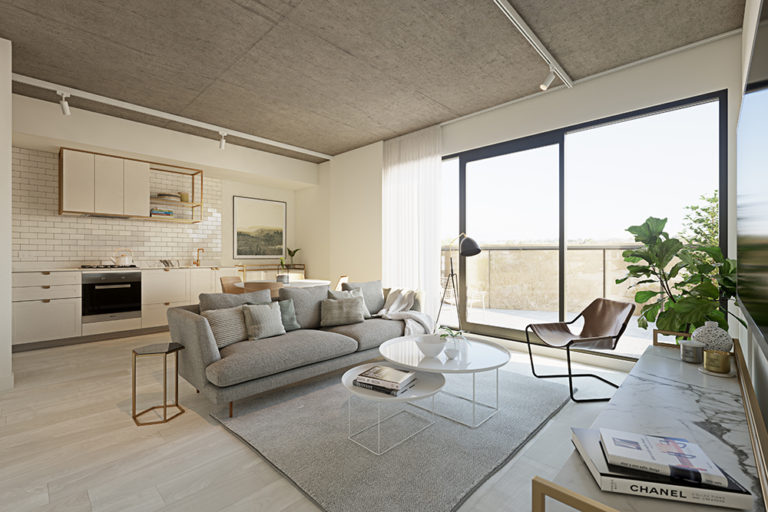 "Throughout the entire building there is a sense of seamless connection and a lustre which will create an address of distinction," said Rothelowman senior designer Joshua Amsellem.
The project, at 771 Toorak Road Hawthorn East, is being sold through CBRE real estate agents and is a product of K7 Developments.