This week we've implemented a change we've been thinking about for a long time. We have removed the facility for those looking for work to post their resumes and at the same time made it free for employers to advertise vacancies.
We have always been inundated with listings from candidates looking for work, which we allowed for free as our way of supporting those looking to break into the industry. And let's face it, it's not an easy one to get into. But we feel these listings were not actually that beneficial as there were so many, it wasn't long before the latest people dropped off the front page of the board. There was also no way for employers to search these listings in a helpful way and developing that kind of system fell to the bottom of our long to-do list!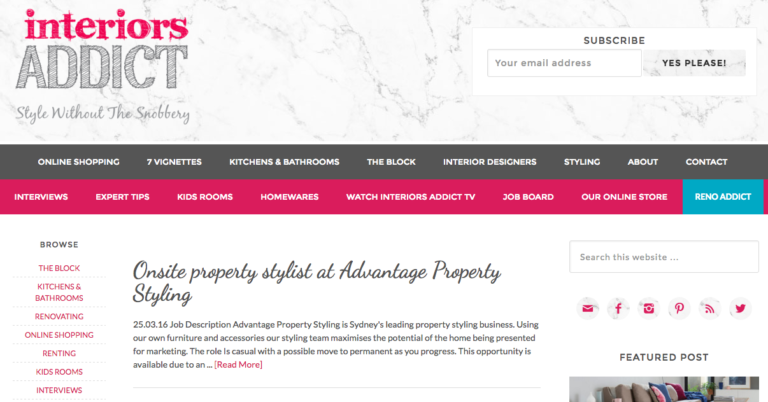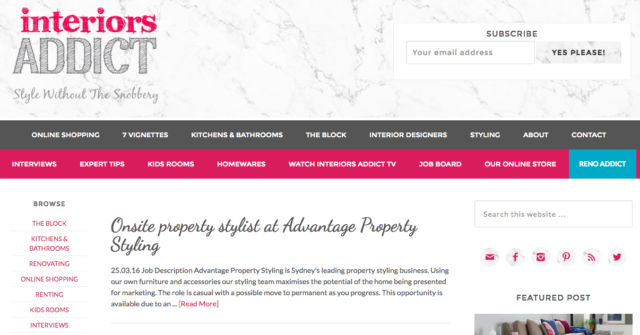 We still want to help people break into interiors though, and we're not looking to make money out of doing so, so we've come up with the following solution. It is now free, forever, for employers to post job ads on Interiors Addict. We will share the latest vacancies in our newsletter each week. We hope, and are confident, that this will lead to us becoming the go-to place to find entry level interiors jobs in Australia, although we are not restricting the board to entry level, intern and assistant roles.
If you're an employer you can list any job that falls within the interiors/homewares/styling/design/photography realm free of charge. Our advertisers tell us they get a fantastic response and calibre of applicant from us. Now we hope to offer these job seekers more jobs to apply for.
So what are you waiting for? Post a free job ad.
If you haven't already, sign up to our newsletter to receive the latest job vacancies.
All we ask is that you let us know when your position is filled so we can remove your ad.