Mid-century furnishings have become incredibly popular over the years – no doubt due to their enduring appeal and suitability to Australian homes. And the trend for modern shows no signs of abating. In fact, in 2017, there's a fresh new vision for modern that is both inspiring and thoroughly liveable (two things all interiors should be).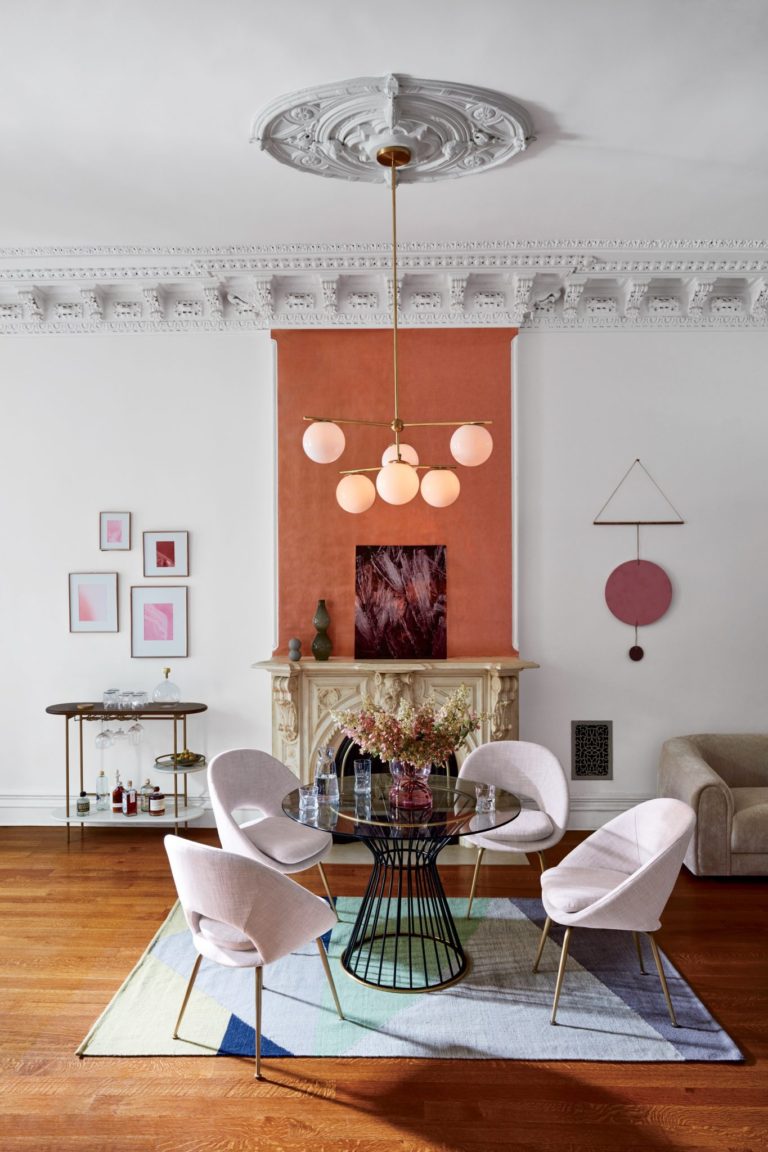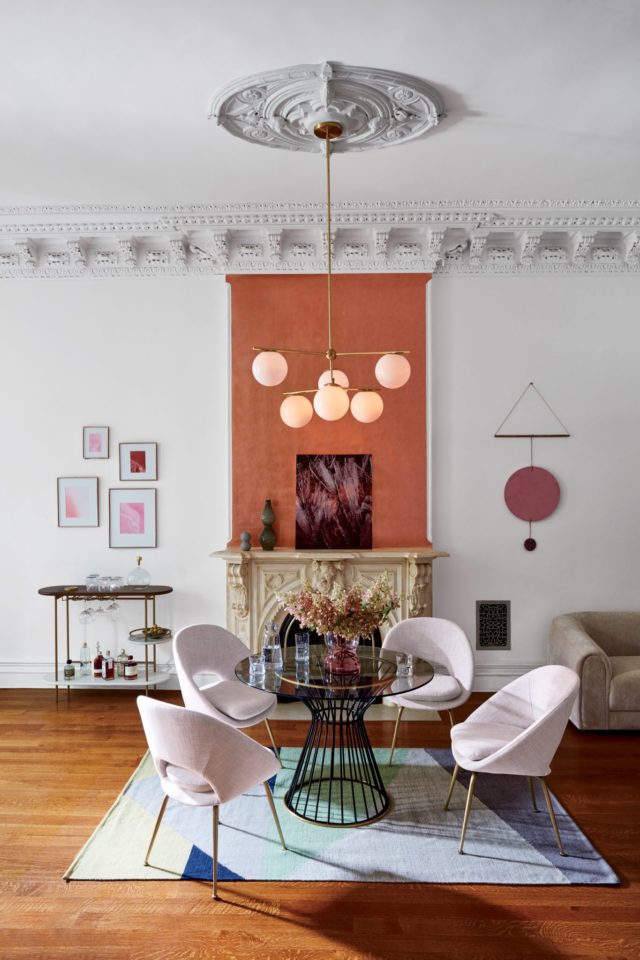 west elm, one of my go-to brands, have always been at the forefront of breaking trends in interiors, creating furniture and homewares that are approachable and yet covetable. And we're more excited than ever by their new-season collection, which offers a thoroughly fresh interpretation of modernism.
So how is the 'new modern' different from what came before? According to west elm creative director Johanna Uurasjarvi, "the new modern is about designing for the way we live now. It's about embracing change without sacrificing comfort. It's clean lines and striking silhouettes that still stand up to real life – the statement sofa that's as comfortable as it is good-looking, the sculptural table that doubles as a homework station."
To steal a metaphor from fashion, it's about opting not for a stiletto heel but instead for a gorgeous brogue that's chic, timeless and beautifully crafted while still being imminently comfortable, on-trend and a pleasure to wear. What more could we want for our home than to make it a place that welcomes us with comfort, beauty and quality?
What does the new modern look like?
"The new modern takes its cues from Scandinavia, edits in a whole bunch of other global influences and artistry, introduces new colour combinations, and mixes unexpected shapes, patterns, textures and materials in new and exciting ways," sums up Jodi Hall, west elm's national field manager for visual merchandising in Australia.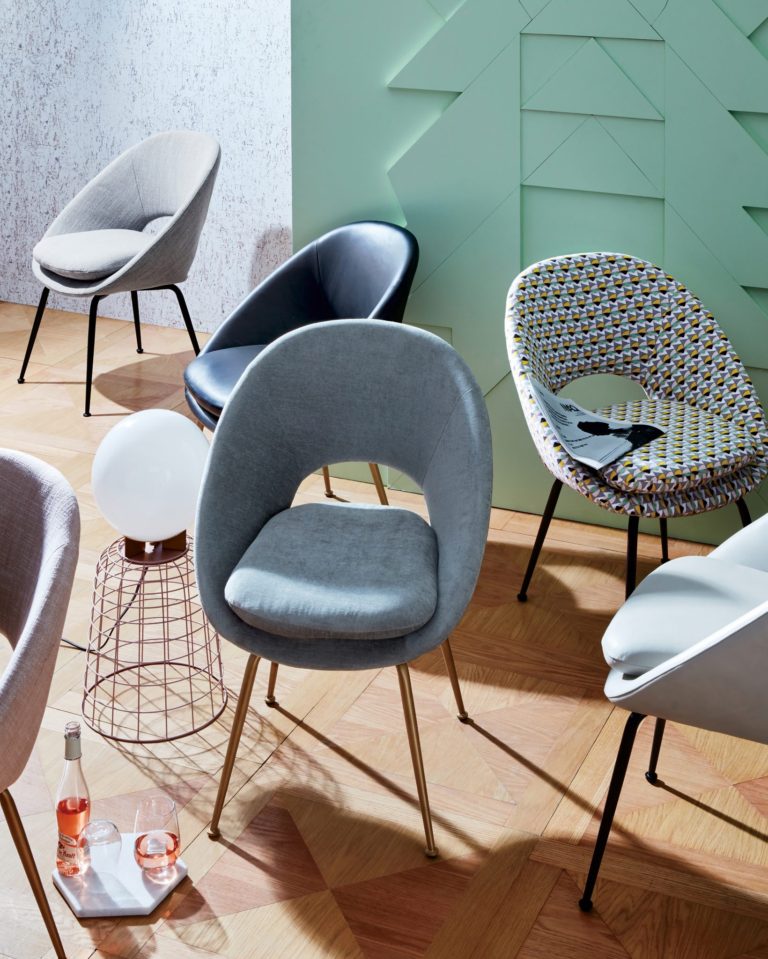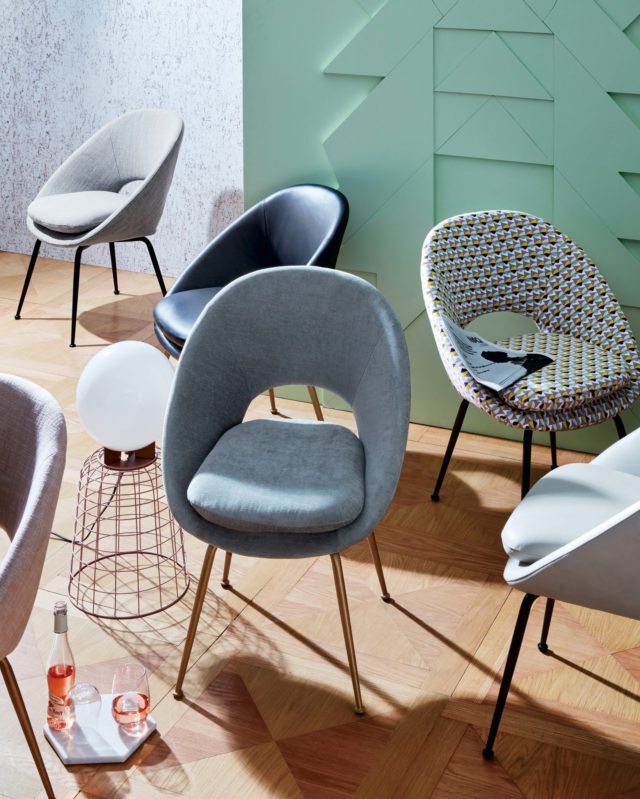 She points to the Orb Upholstered Dining Chair, with its bold curves and retro-inspired linen weave fabric, as a case in point. What makes it fresh – and even a little flirtatious – is its dusty blush colour, especially when paired with the peekaboo cutout and the sheen of the metallic legs. Importantly, it's also a very comfortable, practical seat designed for leisurely evenings around the dinner table, or versatile enough to be used in the corner of a bedroom or living room instead.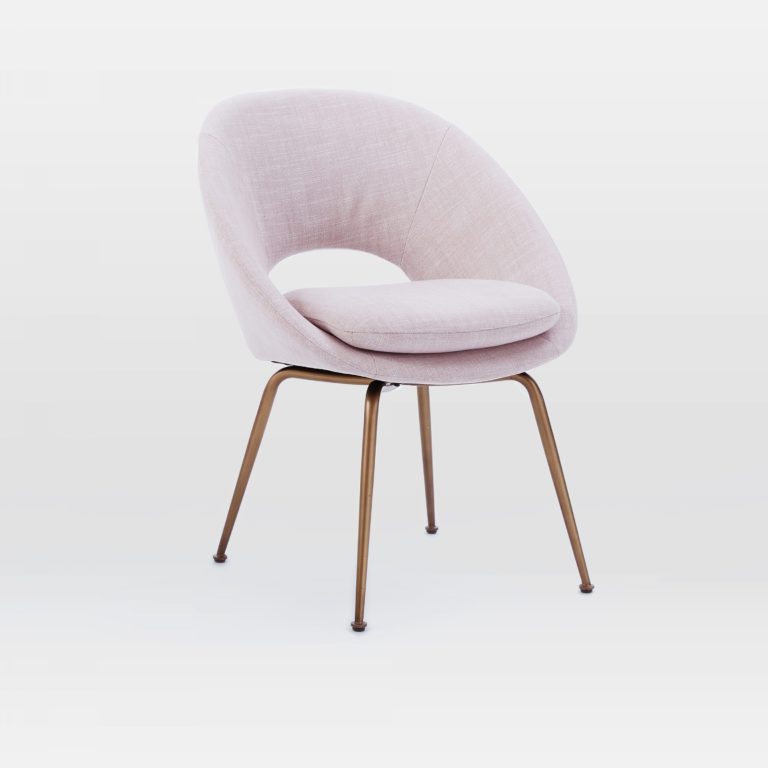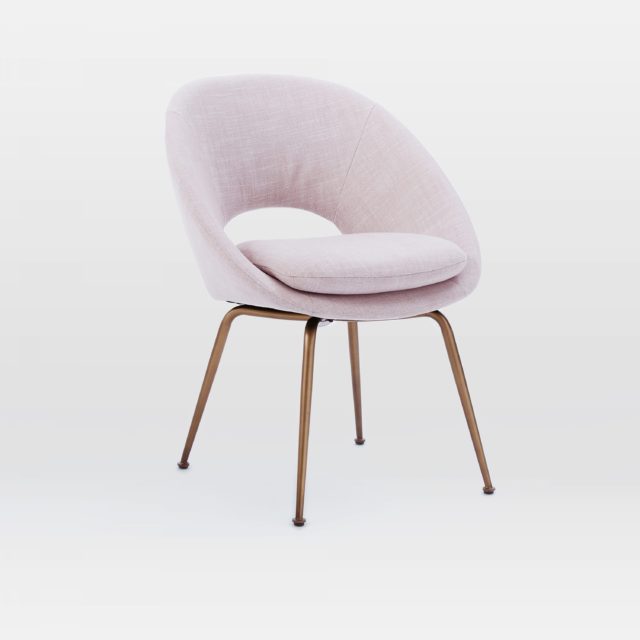 In contrast, there's the masculine presence of the Benson Dresser in walnut-stained veneer, which would make itself happy at home in any room that needed a little more storage. Its clean lines and tapered legs are pure mid-century, and then there are those handles. Hand-stitched and wrapped in leather, fixed with brass details, they bring fresh appeal and a tactile, warm element to this chic tallboy.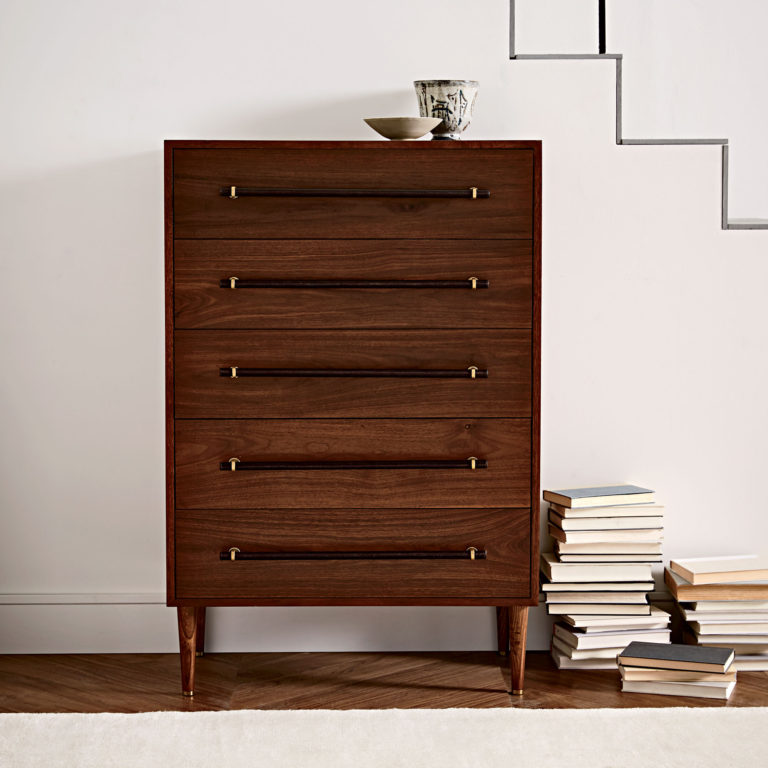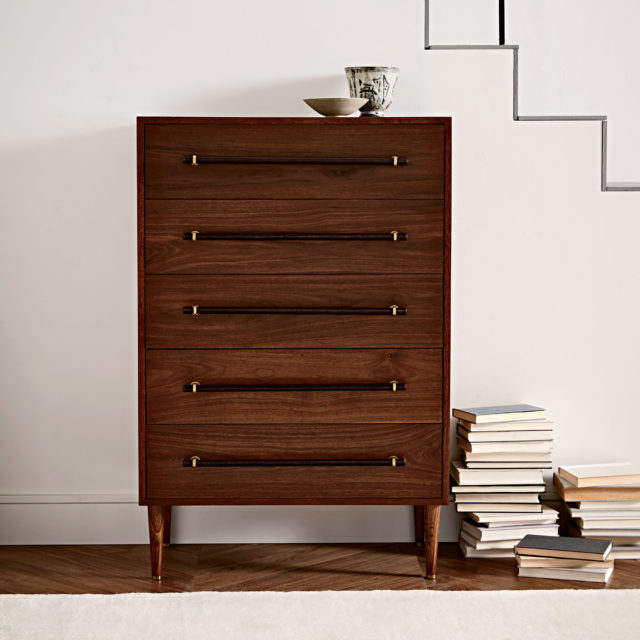 Another key part of the new approach to modern is handmade. At its heart, it's about celebrating global artisans and nurturing their time-honoured crafts in the form of hand-loomed rugs, hand-embroidered cushion covers and hand-painted pottery. The new vision is all about collecting, editing and layering exactly those pieces you want to live with and making them part of the way you love to live – however that may be. And what could be more modern than that?