While it's hard to compete with the many charms of a heritage home, the ubiquitous jarrah floor can be a hard one to reconcile with contemporary interiors – mainly because it is usually so red. That particular conundrum formed part of the design process for the makeover of this 1940's post-war house when it was renovated and extended by interior designer Kristie Hill of Colourcube Interiors.
"The original jarrah floors were kept, but the red feature in jarrah just didn't suit the luxe interior we had in mind so we decided to stain them Japanese black. That's where the design process really kicked into gear," says Kristie who oversaw the renovation and extension that includes a new kitchen and scullery, living and dining rooms, study and master bedroom.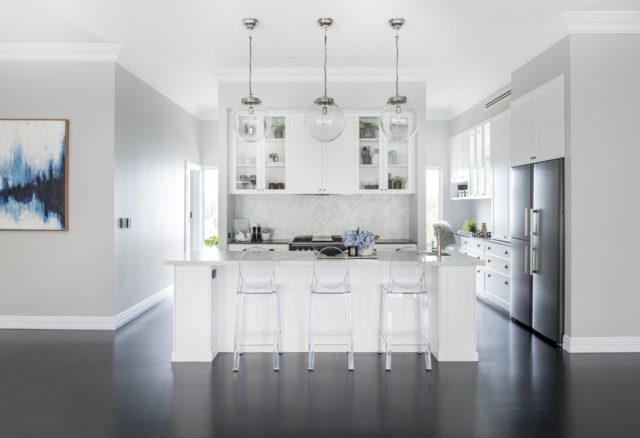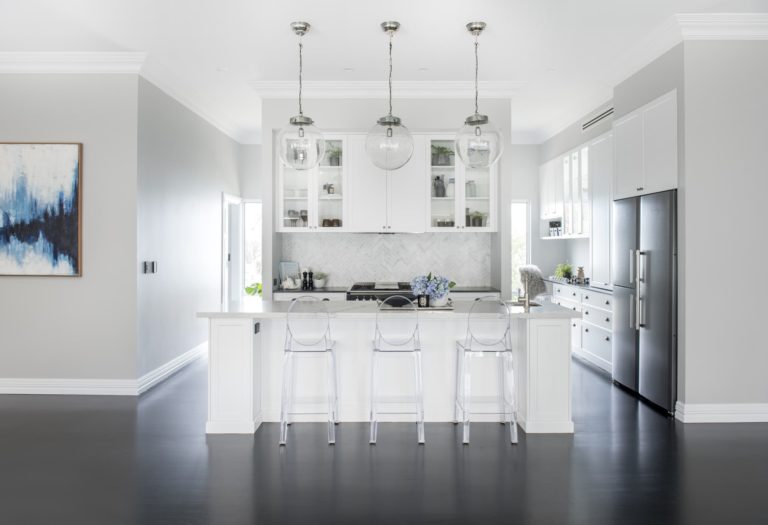 Located in the seaside south-west WA town of Bunbury, the original home has plenty of original Art Deco features (cornices and ceiling roses), all of which were restored during the renovation. "The clients wanted a classic home to reference the existing architectural elements, but they wanted a luxe feel too," says Kristie who settled on a materials palette of the aforementioned black timber, marble, white and grey in creating the Hamptons inspired abode.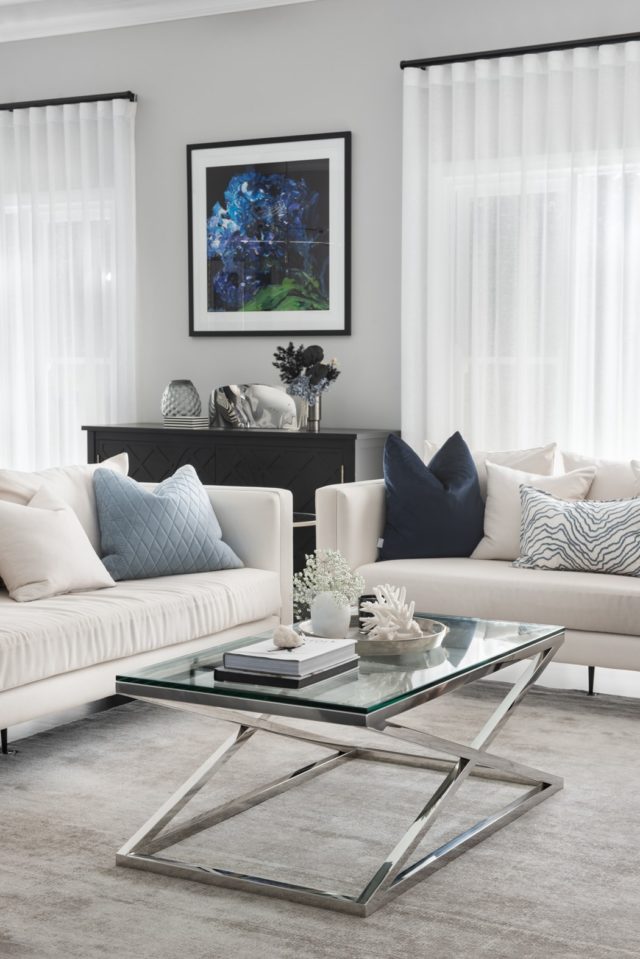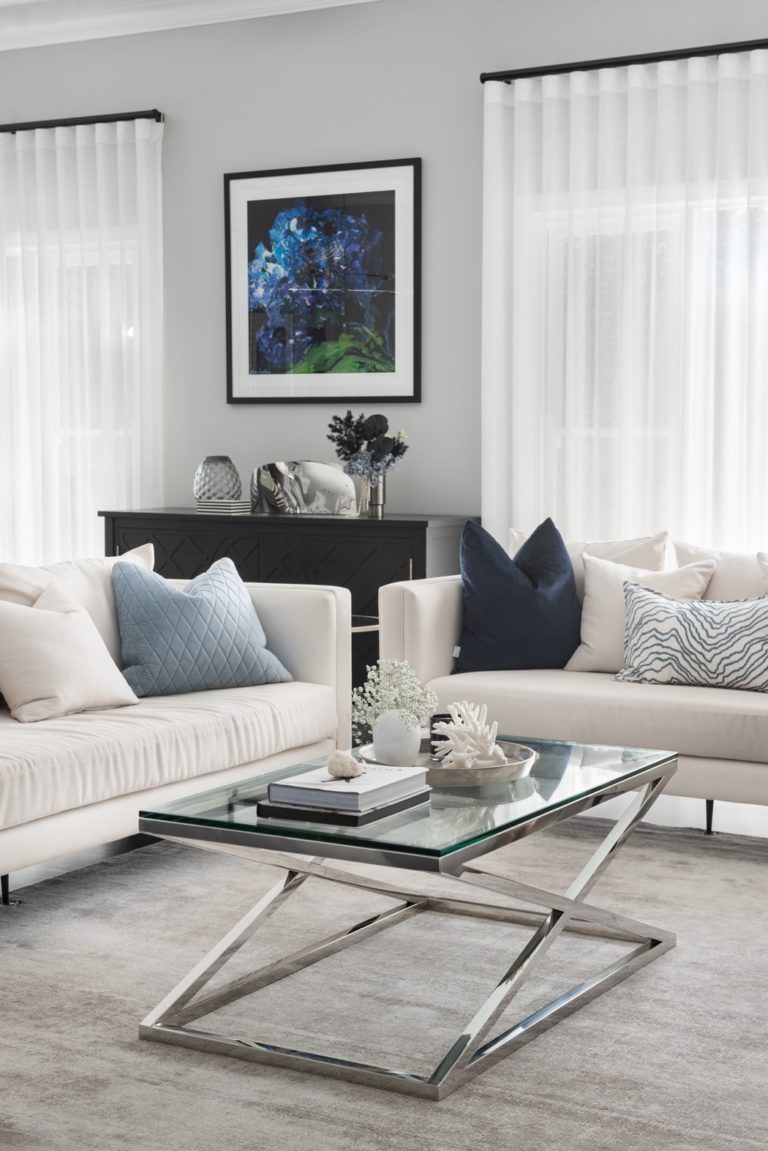 The home's large kitchen features marble herringbone tiles, a dark Caesarstone Raven benchtops as well as Polytec 2-pac doors painted in Dulux Lexicon Quarter. "Choosing the tap ware, handles, plumbing, flooring and furniture was a rather thought-out process. It took two years to complete those selections as we needed them to be perfect," says Kristie.
The home's bathrooms and large and opulent kitchen have all been featured in Home Beautiful magazine – their Hamptons feel no doubt capturing the readership.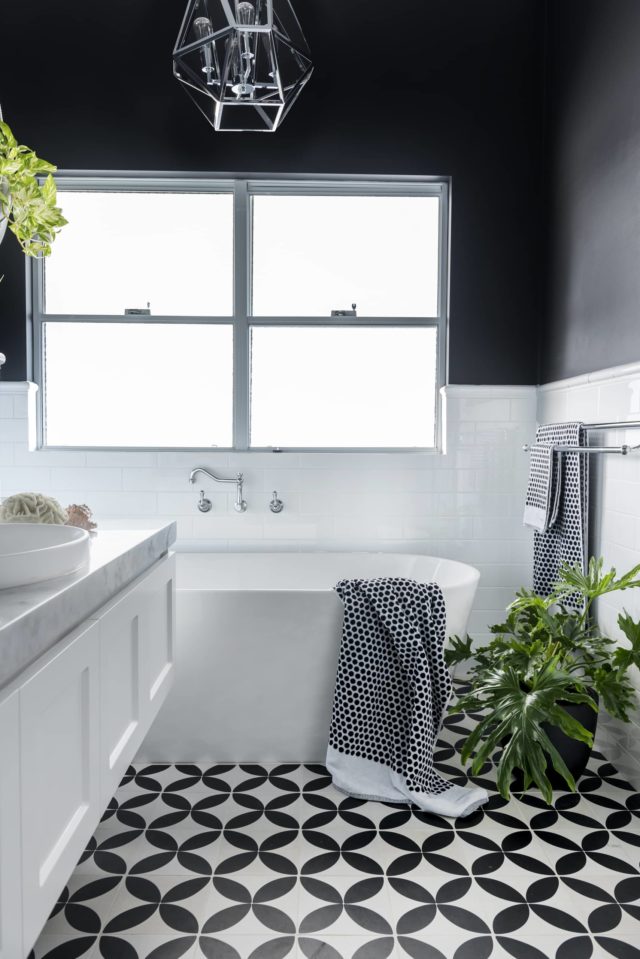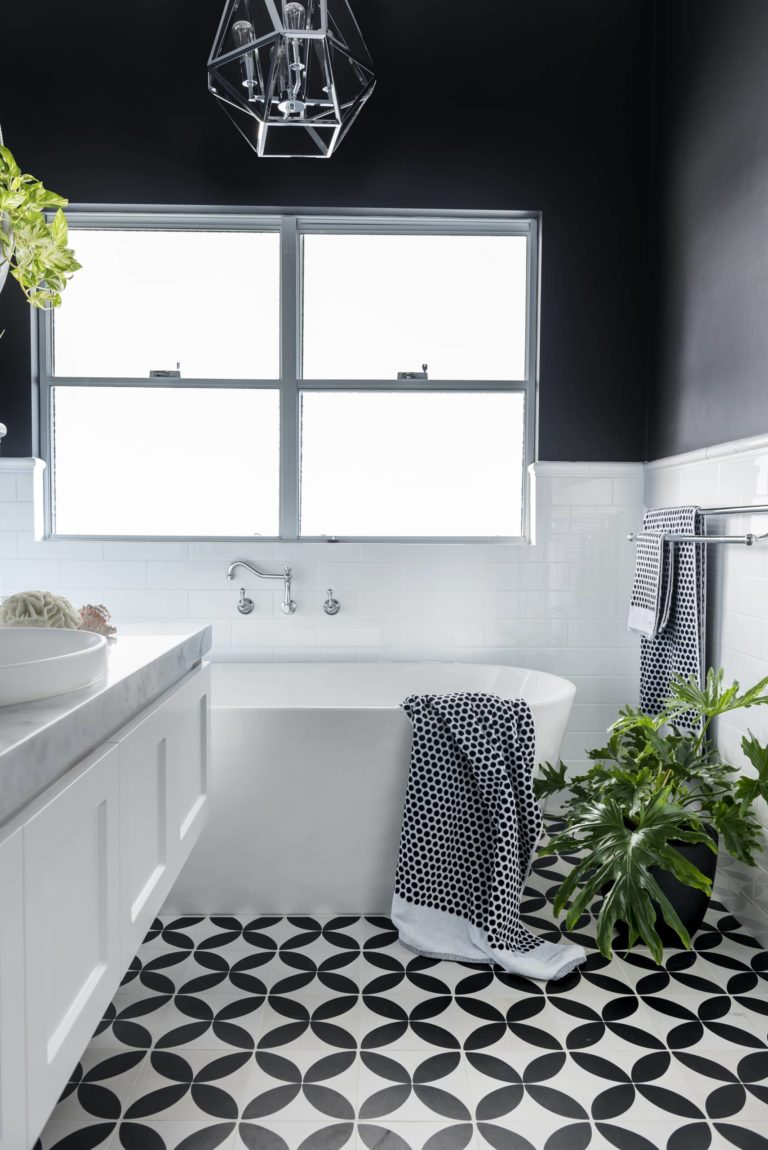 Post-renovation, Kristie also assisted with the styling of the home – she selected several artworks and created custom-made sofas. "We designed them right down to piping detailing, height, width, depth, cushions, fabrics, legs. It was a very detailed process to get the sofas right," says Kristie.
As for other upholstery, Kristie had her clients' existing bed reupholstered and paired with a custom-made bench seat that sits at the end of the bed. "It was made from the same fabric, and it ties together perfectly," says Kirstie.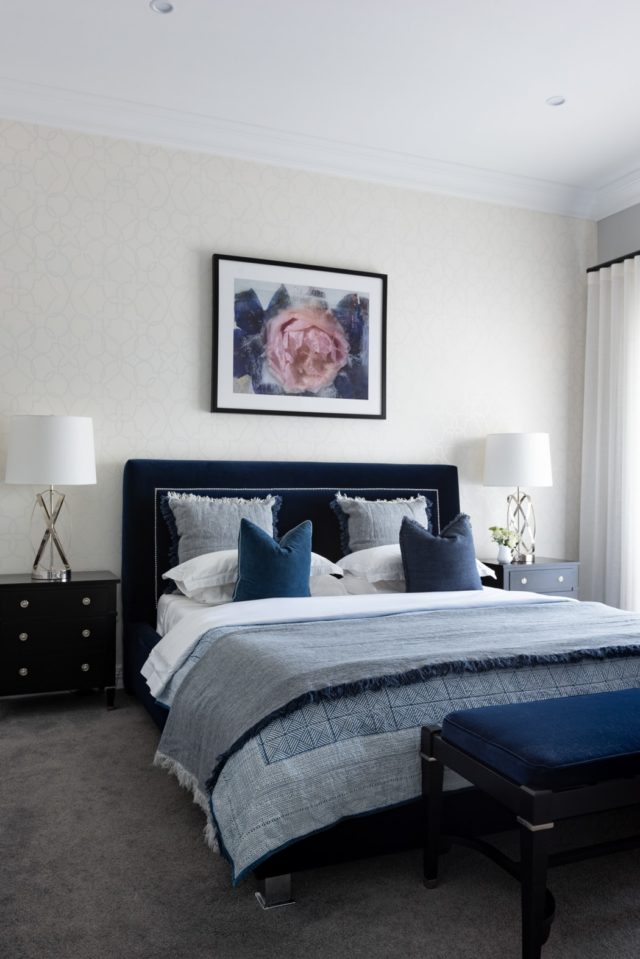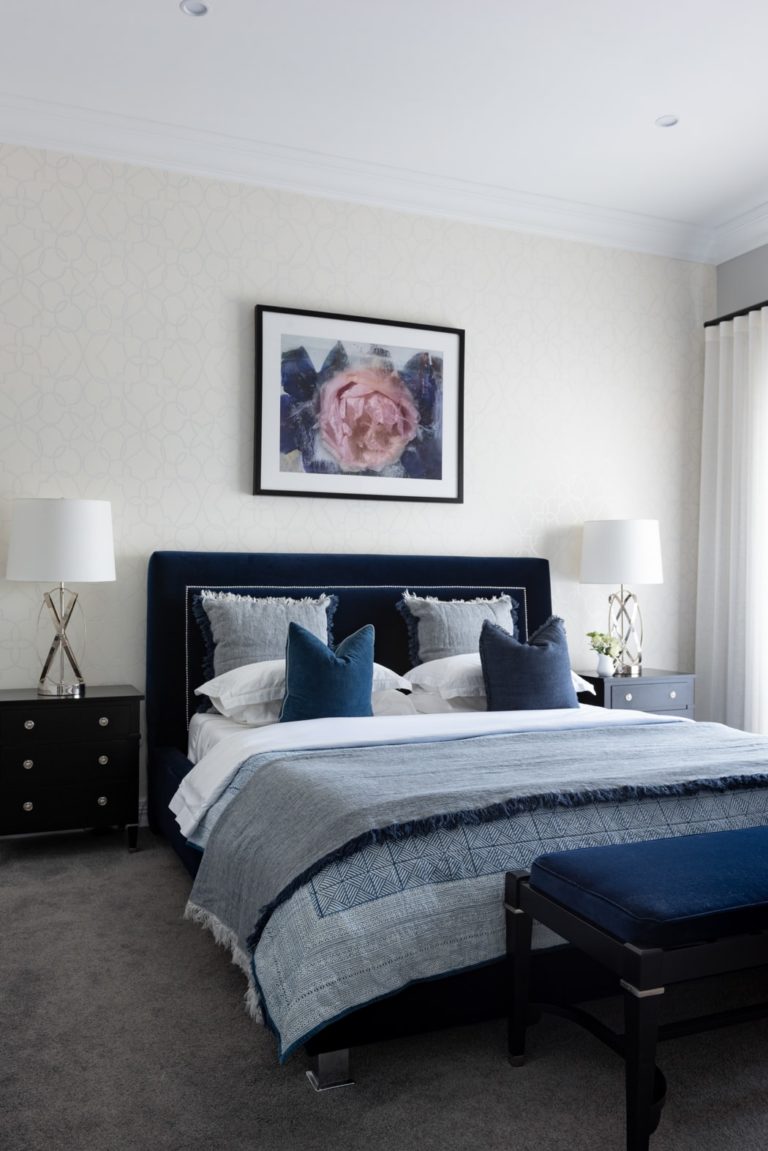 A four-year process from the beginning of the renovation, through to styling the interiors, Kristie found the process to be very rewarding. "I'm proud that we restored this home beautifully and respectfully, paying homage to the trades of yesteryear. This home will age gracefully, and the clients absolutely love living here."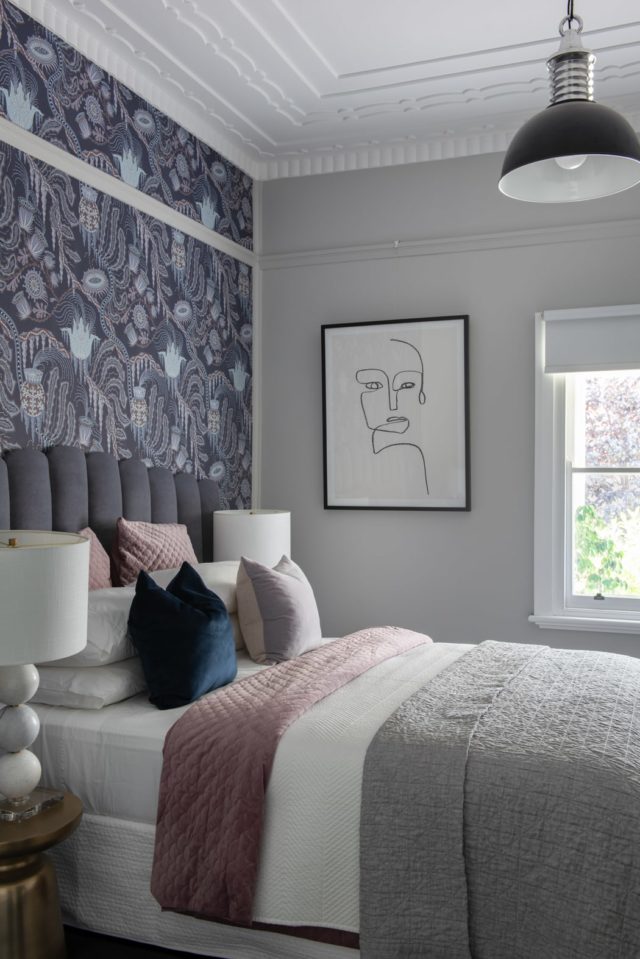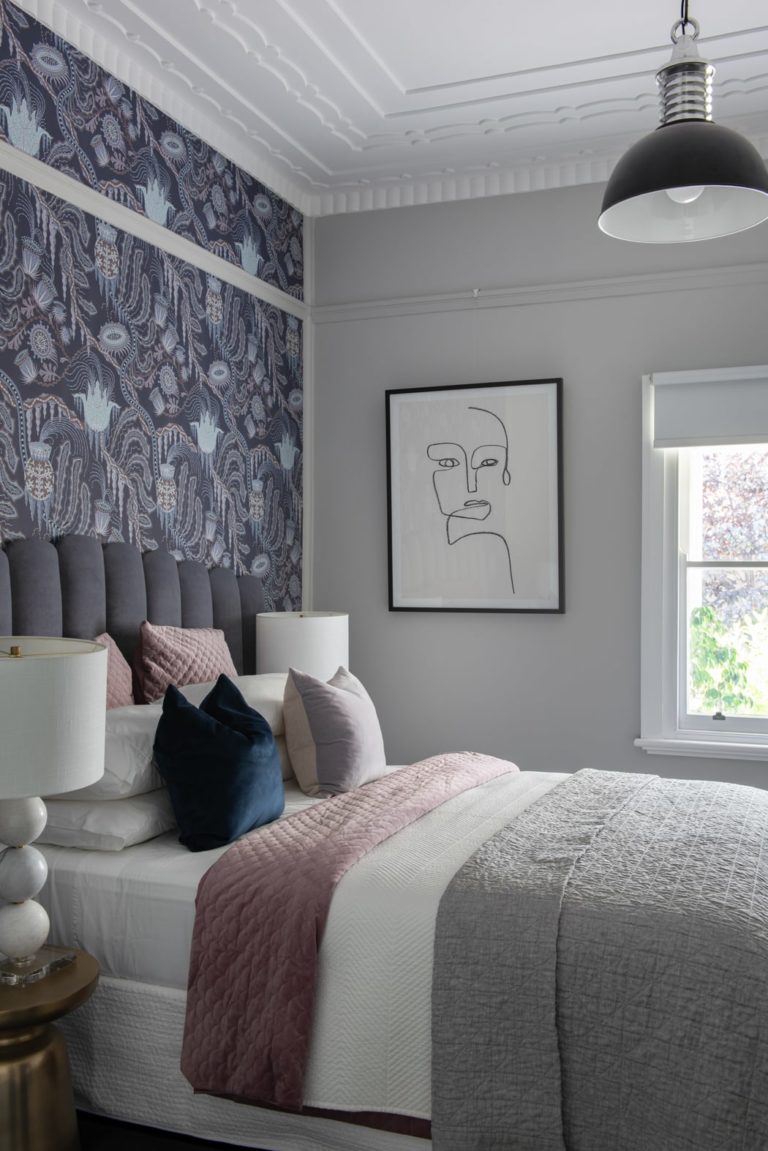 Photography: Claire McFerran at Gathering Light