Reno Addict's rapid renovation expert, Naomi Findlay, is back spilling the beans on the pros and cons of including integrated kitchen appliances in your reno.
If you're weighing up the merits of bespoke, integrated appliances versus your standard, stand alone models, Naomi has nailed down the primary factors to consider so that you can make the best choice for your property.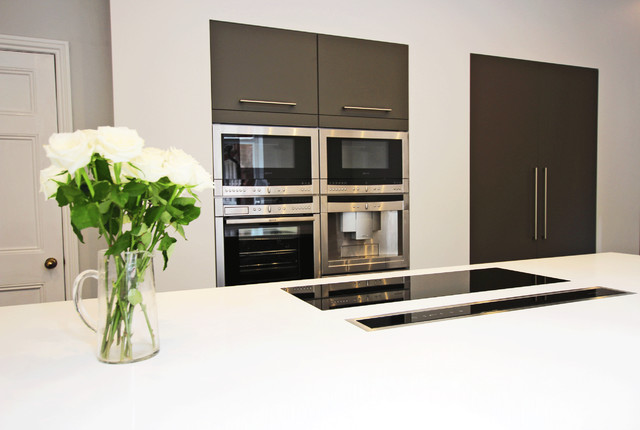 Image source: Houzz
Integrated kitchen appliances: Are they worth it?
There's no doubt that when it comes to kitchen appliances, integrating them produces a much more streamlined, cleaner aesthetic. And when selling a home, integrated appliances certainly make a kitchen look more 'complete.' But given they are a more expensive and oftentimes problematic option, it pays to look at the pros and cons before taking the plunge.
Pros
Integrated appliances are a great way to save on space as you are able to add appliances in unique areas – integration allows you to put the freezer where a cupboard would normally reside for example. Thus if your kitchen is on the smaller side, integration might be just the ticket.
Integrated appliances also give you more design freedom given you are able to decide what you want to put where and the exact measurements of the appliances, rather than relying on stock-standard sizes. And while appliance design has come a long way, there's no denying that integrated appliances are more aesthetically pleasing that freestanding ones and they are also less bulky. They also allow you to create a more unique space and with the kitchen at the heart of the home, and increasingly an area that we entertain in and around, aesthetics is arguably a more important factor than it used to be.
Lastly, cleaning may be a consideration for some people and the outside of integrated appliances are much easier to clean – mainly because you can't see them! You can certainly wave goodbye to finger prints on the fridge for example!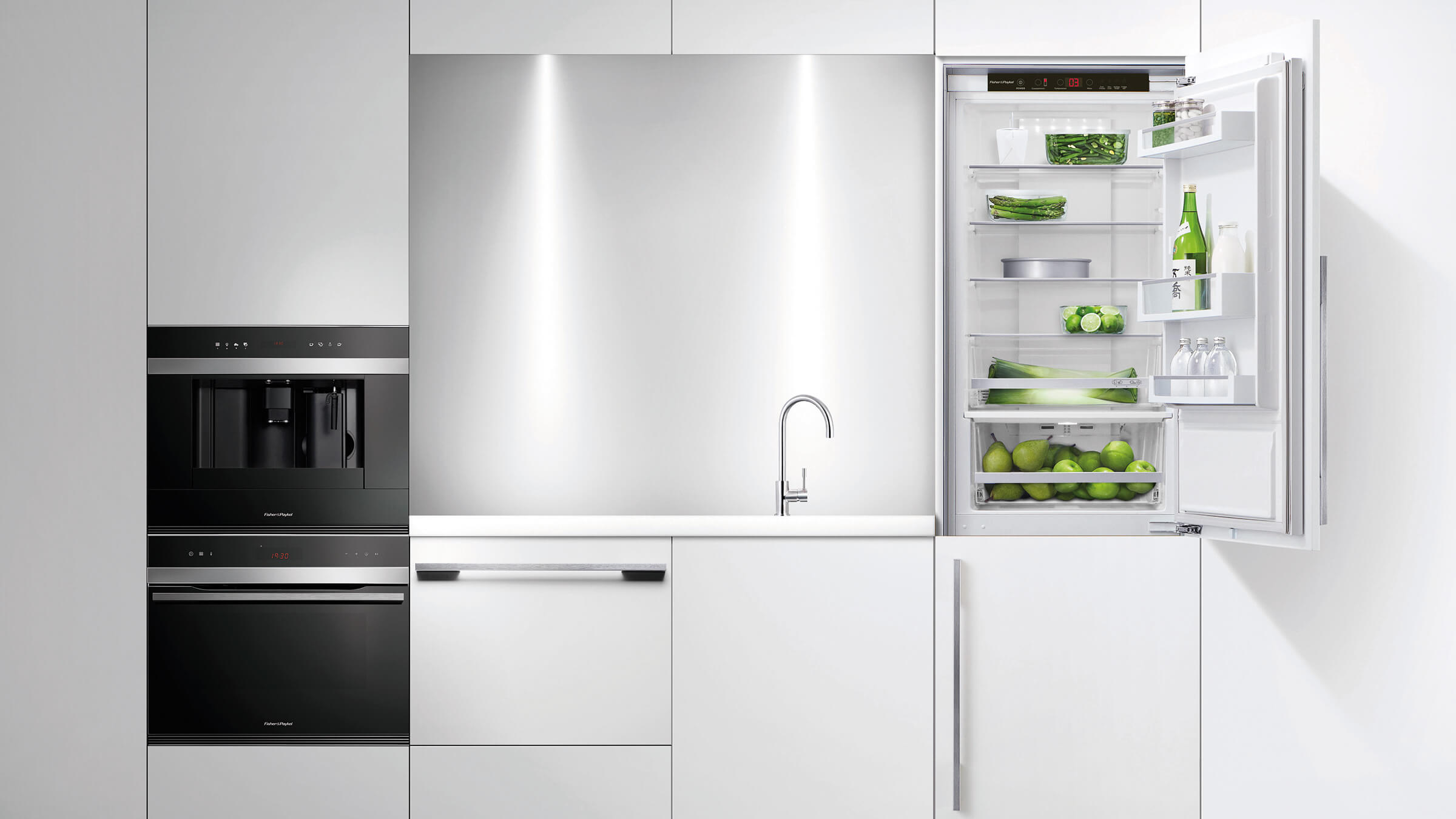 Image source: Fisher & Paykel
Cons
While integrated appliances are usually the superior aesthetic choice, they do come at a cost. First up, integrated appliances cost more from the outset and this is especially the case when they are paired with the cost of a new kitchen. And this is despite the fact that there is a smaller selection in terms of brands and aesthetics – your choices are more limited than is the case for freestanding models.
Secondly, it is typically more difficult (ie. more expensive) to service integrated appliances due to access issues and they are also more difficult to replace should the need arise. Space is also a consideration – both in terms of inside and out. Most integrated fridges and freezers have a smaller volume than freestanding alternatives. And as for installation, you must ensure that there is enough space to get the appliances inserted successfully – if not, they will damage the kitchen cabinetry.
Lastly, when moving you can't take your appliances with you as they are considered 'fixtures' in the home.
There you have it. The primary pros and cons of making an investment in integrated appliances. Certainly something to give plenty of thought to before taking the (inbuilt) plunge.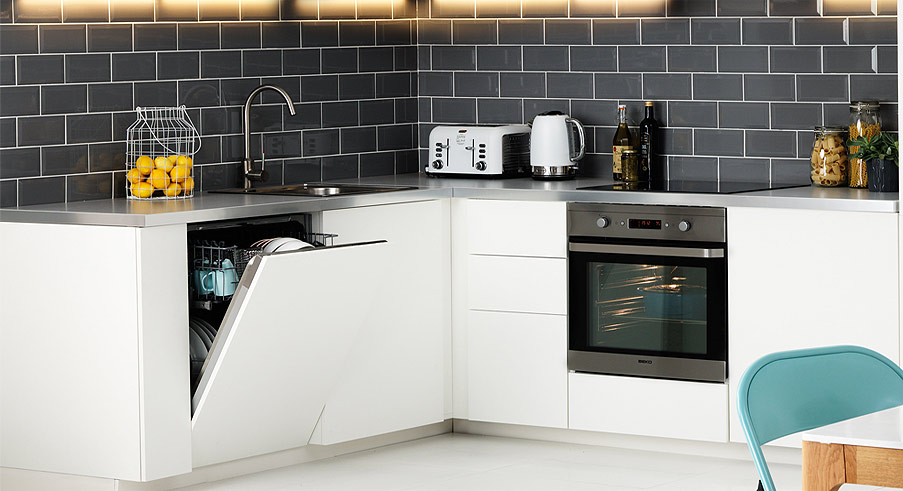 Image source: Curry's
Naomi Findlay is one of our resident experts, principal of Silk Home and founder of the International Institute of Home Staging.