Rumoured to have once been the home of American actress, dancer and singer Ginger Rogers, this 1920s LA residence is steeped in history. Now lived in by another actress (I'm afraid her name is being kept hush hush!) it was recently renovated by acclaimed Australian designer David Hicks.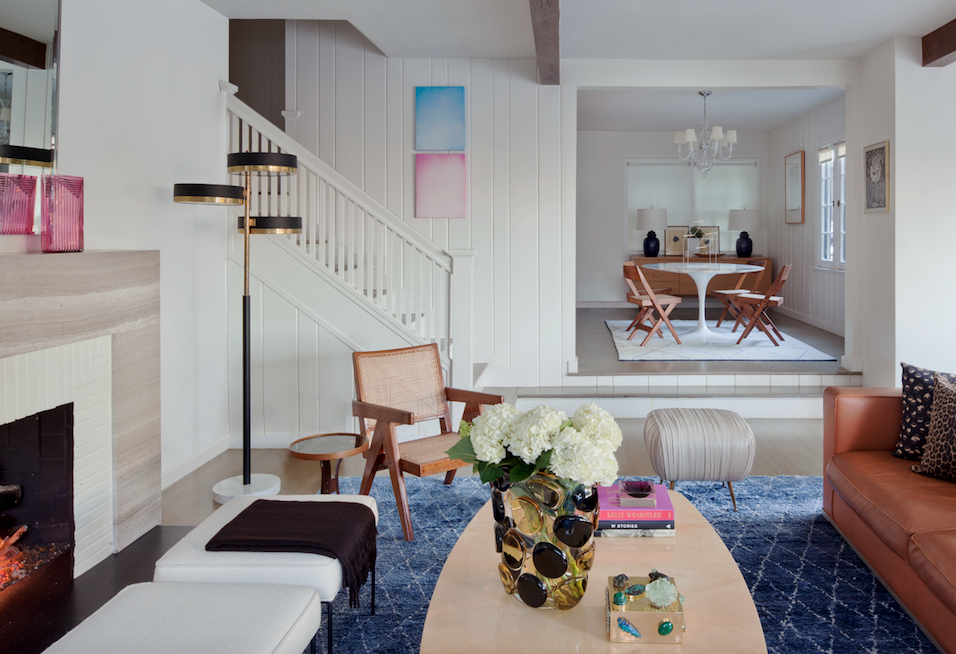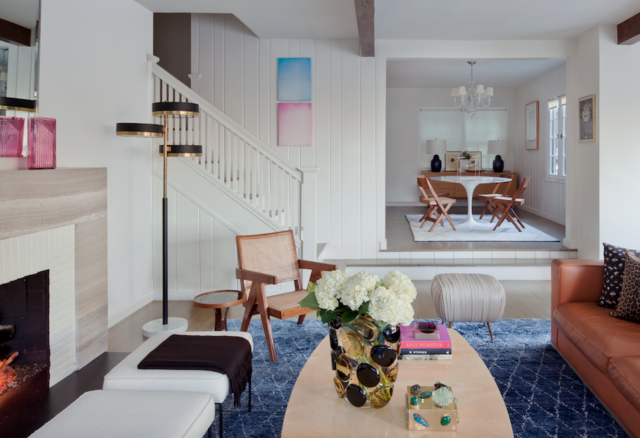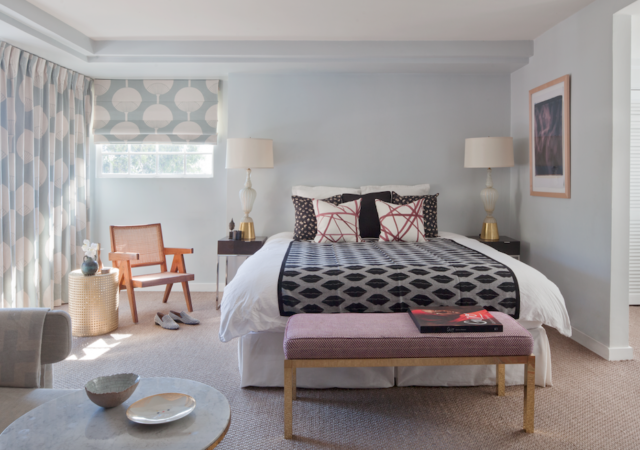 With a brief to retain the home's old-school charm, its 1920s pedigree offered hints of Hollywood glamour that the client — nor designer — wanted to erase. "The simplicity of the existing architecture and its nostalgia was a big inspiration and we followed this through with the overhaul," says David. "We wanted to stay true to the space and style so took cues from original features such as the windows and staircase handrails."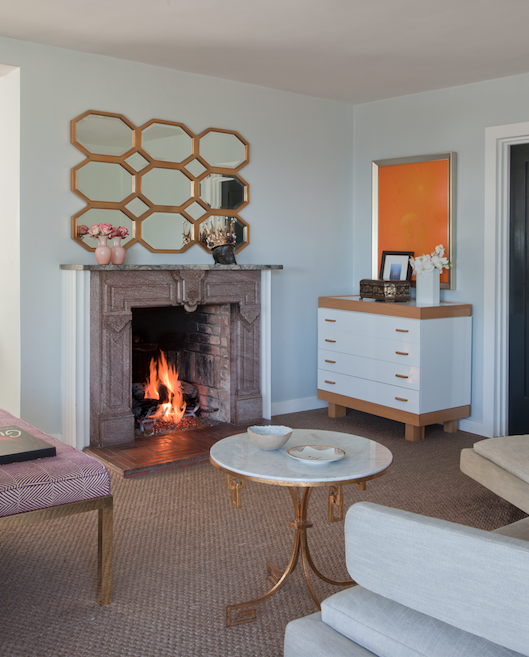 A soft refurbishment, the changes were more cosmetic than invasive, a fine line to walk when renovating a period home. "The most challenging thing about the project was considering what to keep of the existing architecture and what to change as we did not want to take away from the feel of the house," explains David. "We were very sympathetic and only updated as needed."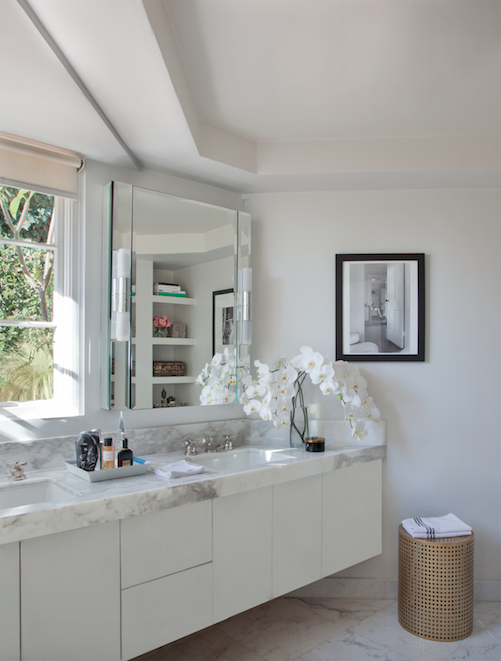 Built over two levels, the home is perched on the side of a hill with incredible views of Downtown LA to West Hollywood and beyond. For that reason the living/dining room is David's favourite: "It's just so light and bright with wonderful views across the valley. It's like being in a tree house!"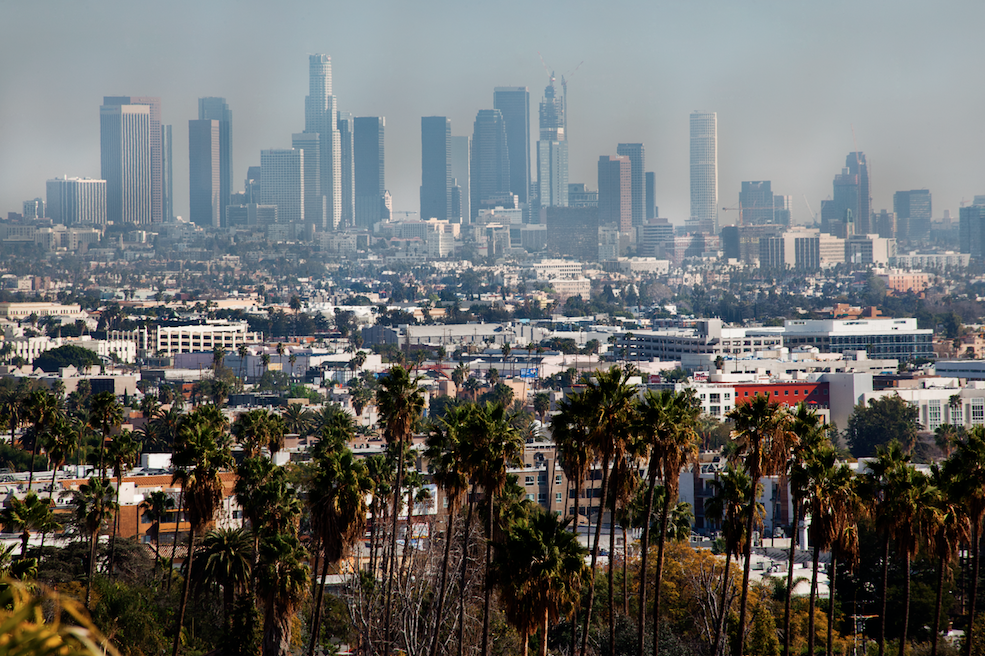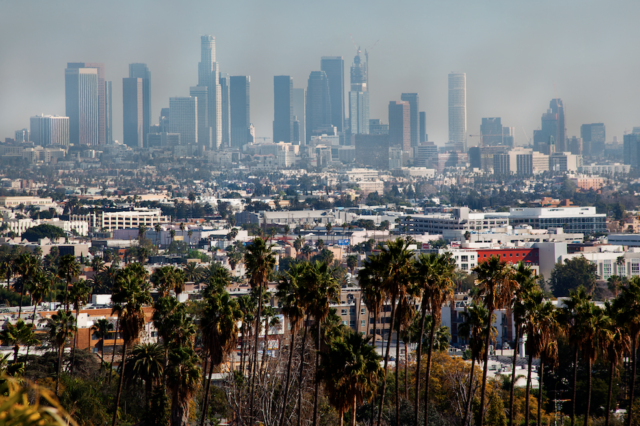 With the client a keen collector, the home is the backdrop for vintage Hollywood Regency furniture from the 1920s, mid-century designs and contemporary works by the likes of German artist Thomas Wachholz, Gucci and Christian Louboutin. The end result is a home that transcends decades, revamped to its former glory and then some!