As Australian households tackle rising living expenses amid increasing inflation rates, local tradie business owners are doing their best to reduce the impact on home improvement costs.
"We're living in conditions where prices are inflated across the board but renovations and home repairs don't stop. That's why our tradies are essential to keep the country moving," said Roby Sharon-Zipser, CEO of hipages, who just released a Tradie Trends Report.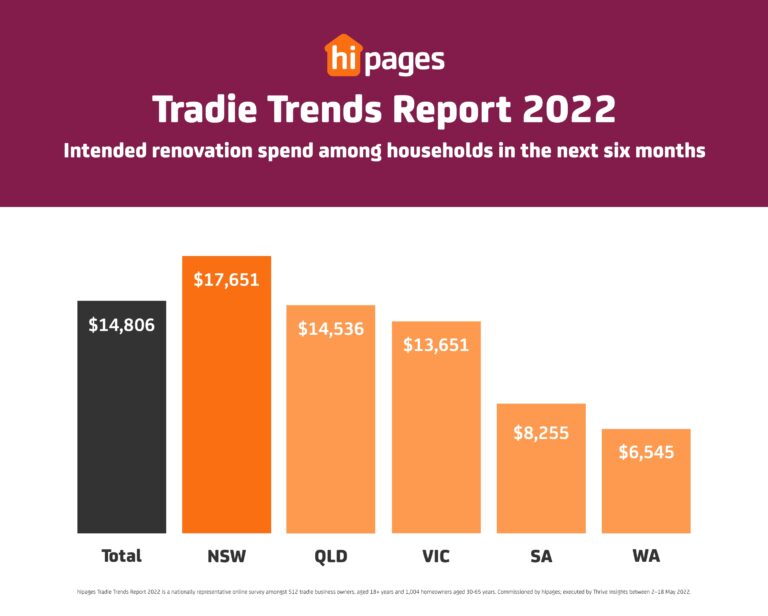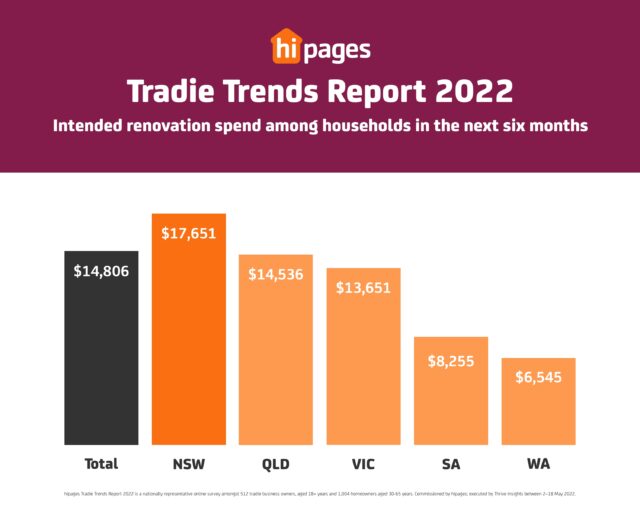 Home improvement prices
In 2022, 85% of Australia's tradies have had to increase their prices primarily due to surging building material and petrol costs, with more than half forced to do so in the past three months. For the vast majority of tradies (84%), any price increase has been made with great hesitancy, with the majority only willing to increase their prices by 10%.
While the report shows that close to a quarter (23%) of tradies have had to increase prices to make up for financial losses over the tumultuous past 12 months, some are attempting other strategies, such as exploring more innovative, affordable materials for their customers (59%), and many are also seeking to minimise the distance of travel between jobs (38%) to lower fuel usage.
Material costs surge
According to tradies, the current cost of materials is doing the most damage to the bottom line and remains the main reason (62%) they've had to increase prices. This is unsurprising, as the domestic and global supply of building materials is tight, with shipping delays, strong demand, ongoing supply chain disruptions, and high international freight costs impacting suppliers and  businesses. Ongoing shortages of timber and increasing metals prices have placed added pressure on material costs, with input prices to house construction rising 15.4% over the past 12 months due to timber, board and joinery increasing by 20.6%, and other metal products seeing a 16.2% surge.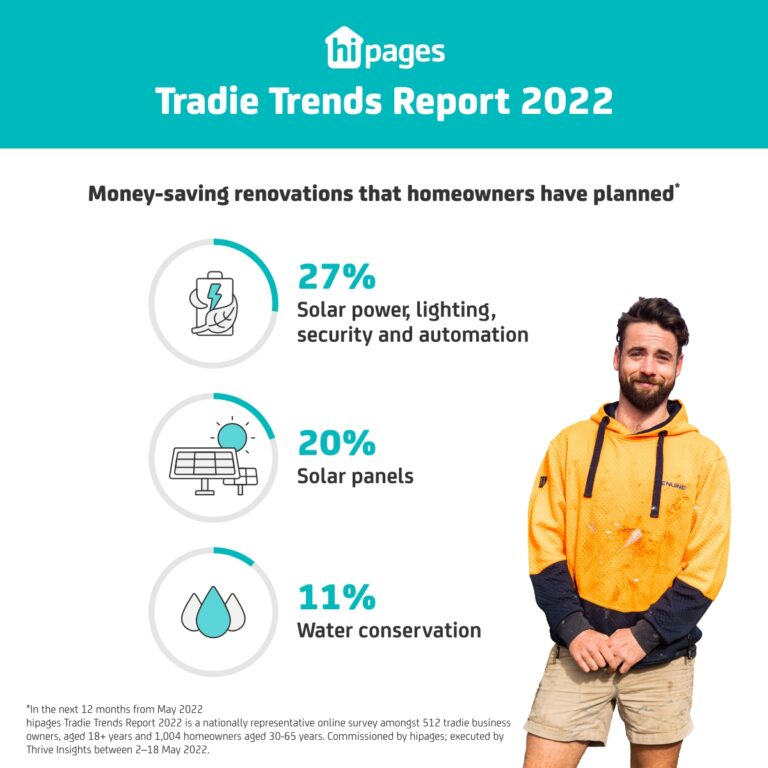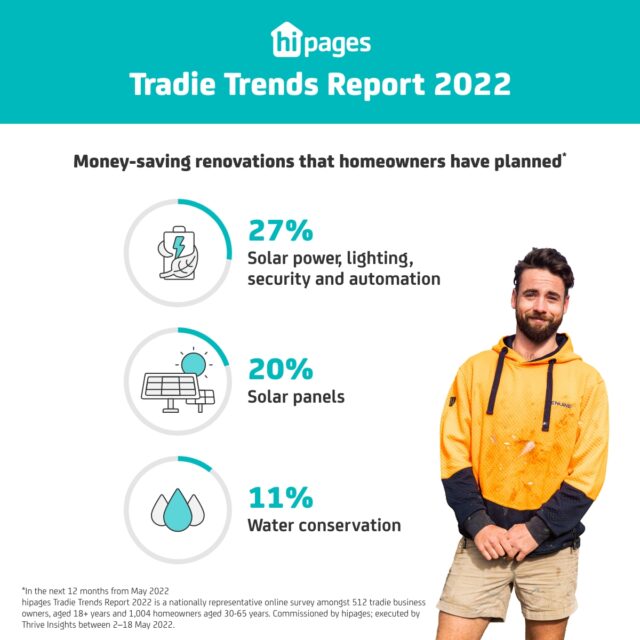 Cost of living impact on renovation and repair
Despite the cost of living pressures, and 91% of respondents being concerned about inflation in some way, over a third of homeowners intend to spend $5,000 on renovations or repairs in the next six months. When asked why they intend to spend on their home, the majority responded for repair and maintenance (68%). A further 22% will be catering to changing living needs, while 20% will be updating a home they purchased.
When it also comes to price, more are inclined to pay more for tradies with more experience (50%), those that are local to their home (45%), and those they have received recommendations for (44%), over tradies that could complete the job quicker than others (31%). A total of 60% of homeowners say that they're not willing to pay more for jobs being completed sooner.
When asked what renovations they had planned in the next 12 months, interestingly the majority opted for money-saving additions to their home including solar power, lighting, security and automation (27%), solar panels (20%), and water conservation (11%).
Of concern is that more than half of households don't give themselves a big enough safety net in their budgeting (stating safety nets of only 0-to-10%) for home improvement jobs. In the current climate, hipages recommend homeowners allocate a budget buffer of 10-to-20%.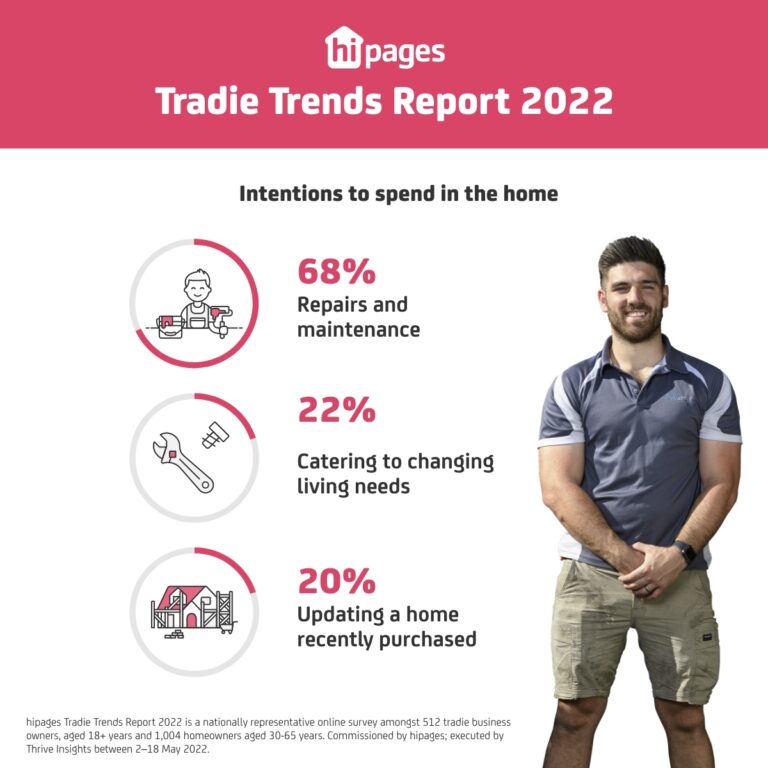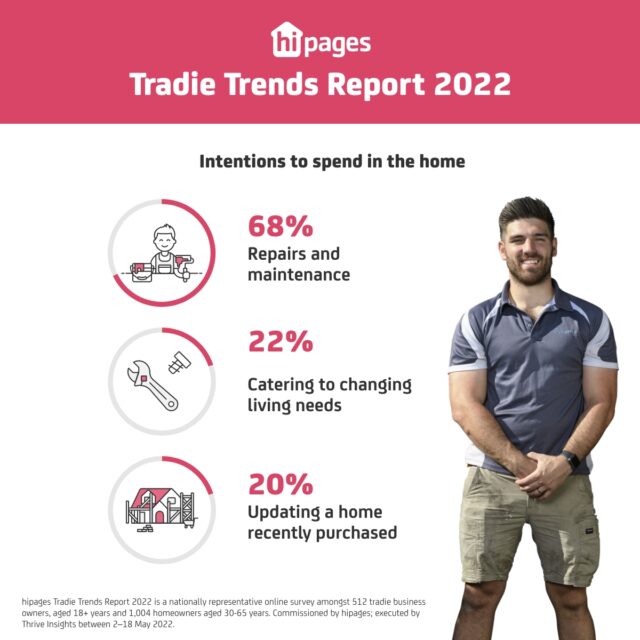 Skills shortage: wages increase but apprentices let go
Tradie businesses are trying to support and incentivise employees as inflation rates impact living costs, with almost two-thirds (63%) claiming to have increased pay to their employees. And it's not just employees who are receiving support from business owners, with 61% of those who use subcontractors having also increased their pay packets. For the vast majority of these increases, the pay rise has been 5-to-10%.
Unfortunately, however, the next generation of tradies are being negatively impacted by rising overheads, with nearly a third (27%) of apprentices being let go. The research also shows just half of the businesses (51%) currently have an apprentice on board.