After a fruitless search for a coffee table that didn't hurt their eyes or make them use allen keys(!), couple Kitty Danger and Al Barras decided to take matters into their own hands, literally.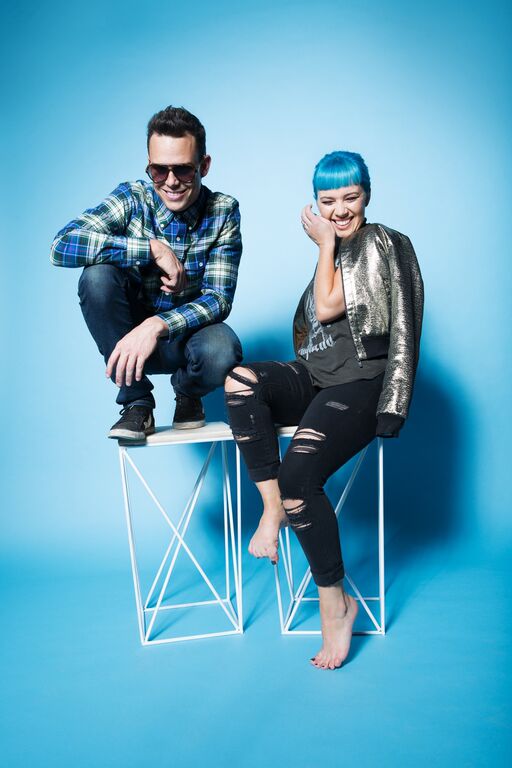 "We spent a Sunday in the workshop and created something that we thought was pretty cool," says Kitty. "Once we finished we uploaded it onto Instagram and we were inundated with requests for orders. Et voila fifteenthirtyeight was immaculately conceived."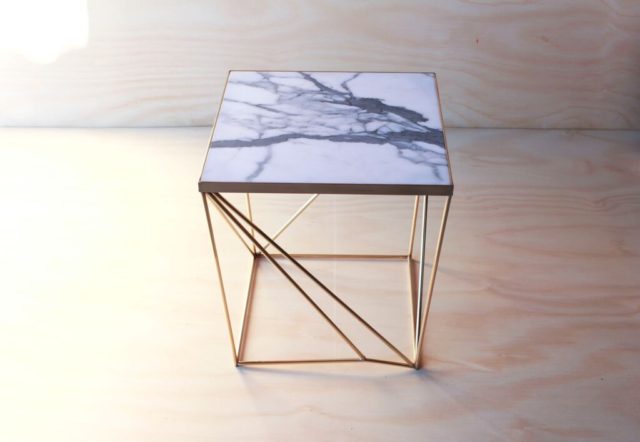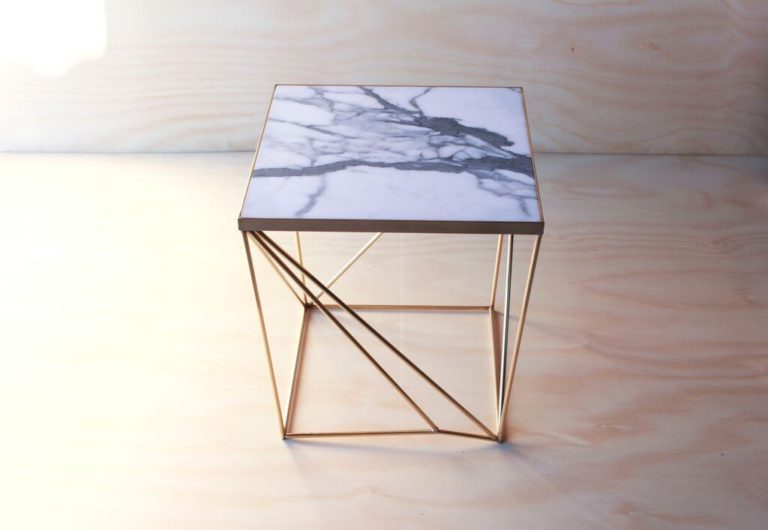 Creating industrial furniture and home decor, they predominantly use steel (their name actually reflects the melting point of iron — 1538 degrees) for its industrial aesthetic and strength. Also dabbling in brass, copper, glass, marble, timber and concrete, they try to keep all their materials within that minimal and industrial feel, not forgetting that little bit of luxe!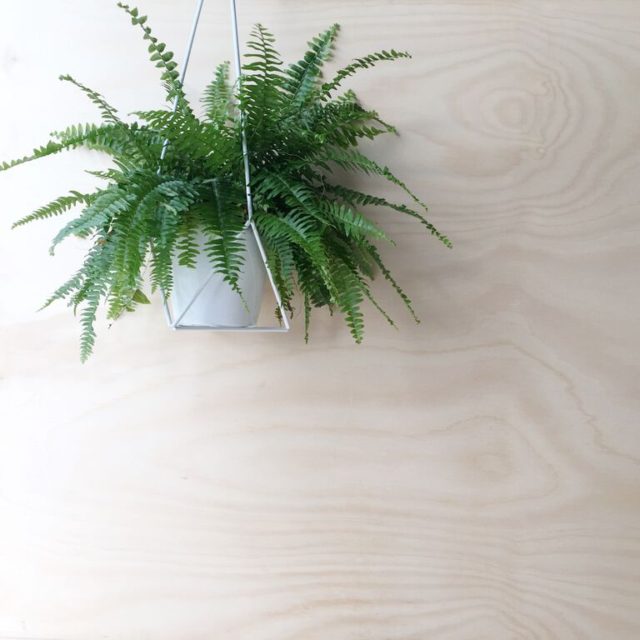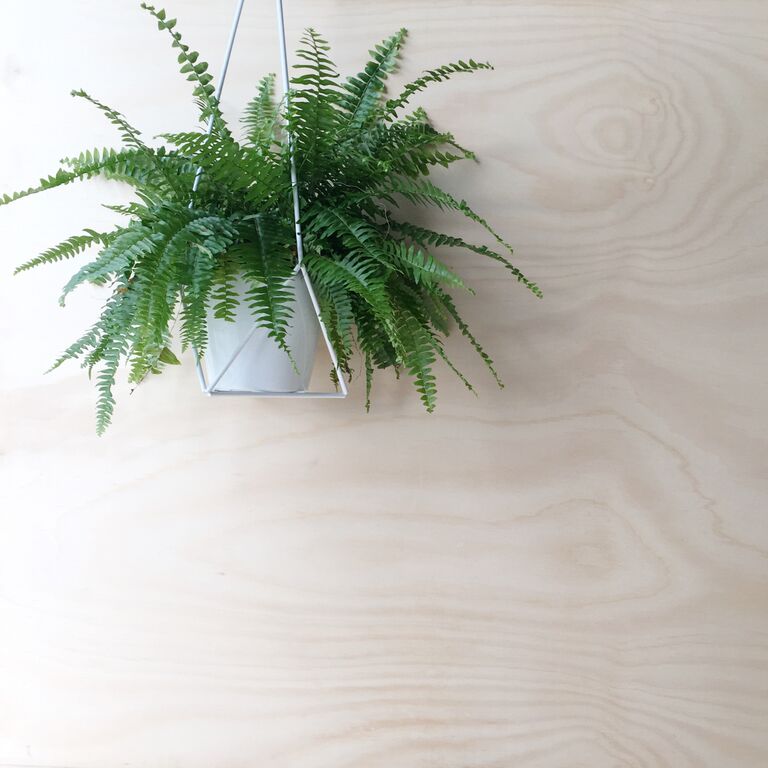 [contextly_sidebar id="KxdwwXBvJjMmC4i7MeMfbMSWM90rxxT1″]With their range expanding almost weekly, they currently have coffee tables, side consoles, stools and plant hangers in production, all made by hand in their Brisbane studio. Only doing small runs of each design, they also spend a lot of time on bespoke pieces for commissions. "Having the ability to produce pieces from start to finish in-house means that we can work closely with our fab private and commercial clients to make some pretty awesome one-off pieces," explains Kitty. "This also allows us the time to work on some exciting new designs and some bigger pieces… hello beds and couches!"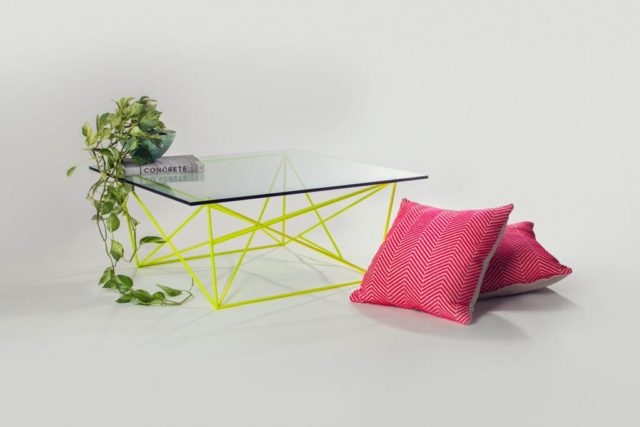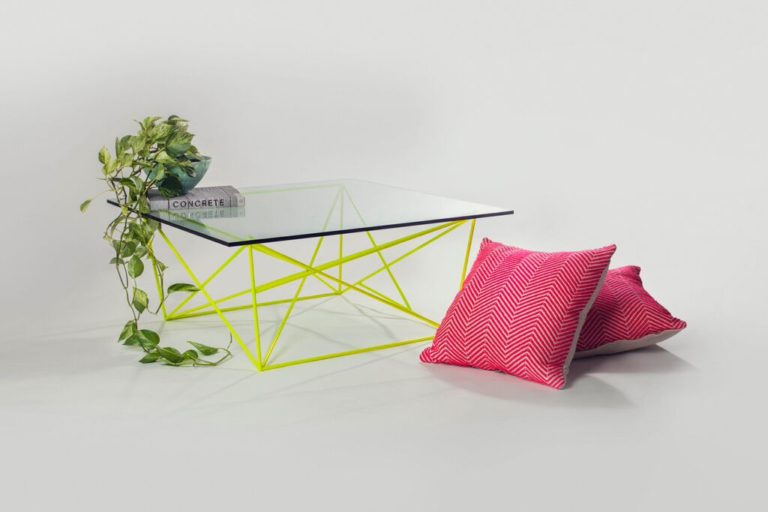 Prior to launching fifteenthirtyeight late last year, Kitty spent her time working in construction and PR (what can't this woman do?!) and Al worked as a qualified mechanic in the film and TV industry. Now, having both jumped head first into furniture design, Kitty is happy to say her building experience still comes in useful. "Al is a welding wizard and can fabricate literally anything, but luckily I still know my way around power tools, which comes in handy in the studio!"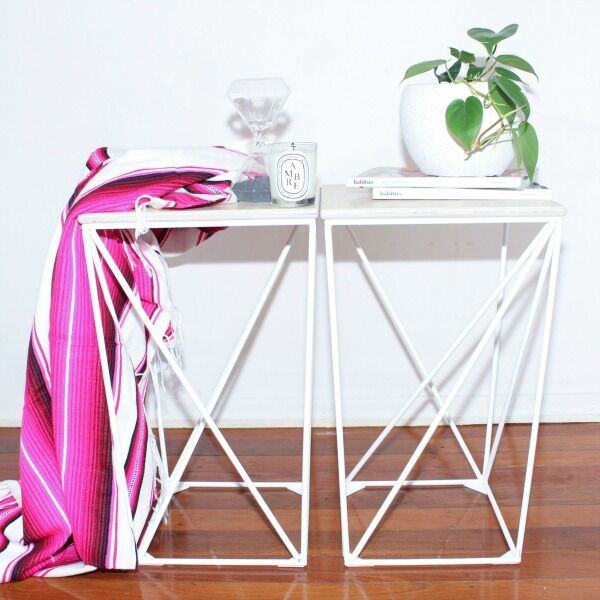 Inspired by sculptural art and mid-century lines, the duo put great emphasis on creating beautiful angles, lines and shadows. "When we're designing we start with a sketch and a rough idea of what we want to achieve. However, this usually changes when we make the prototype and see the angles come to life, so sometimes the finished product is amazingly different to the idea we started with. In terms of production, we cut each piece and weld or braze the base together. Then it's polished or powder coated and fitted with glass, marble, timber or concrete, packaged up and shipped to its new home."