LED lighting used to be energy efficient but well, kinda ugly! The good news is that these days, by choosing LED, you can save energy and money, have your pick of beautiful light fittings and a nice, dimmable light which isn't blue-tinged or harsh like a hospital! Winning!
I first learned what money-suckers those halogen downlights can be in our old apartment, where we had them in every room. OMG. When we swapped them for the newer style LED downlights, our power bills decreased dramatically. I'm someone who likes light and to have lights on if it's anything less than full sunlight in the day, much to my husband's annoyance!
When we moved into this house (with more rooms and therefore more lights!), we were faced with a lot of dated glass pendants (an old lady had lived here for 30 years before us) and, unlike many people, I didn't want to immediately start again with downlights. I love pendants and they can be really nice design features, like jewellery for your room in a way. It was also a lot cheaper to replace pendants with pendants than have downlights put in. I still wanted good-looking LED light fittings though. These days, that's not an issue.
I chose some gorgeous gold chandelier-style lights from Beacon Lighting (they're now sold out in gold, but these are very similar) for our foyer, living room and play room. They're so elegant and just the right mix of classic and modern.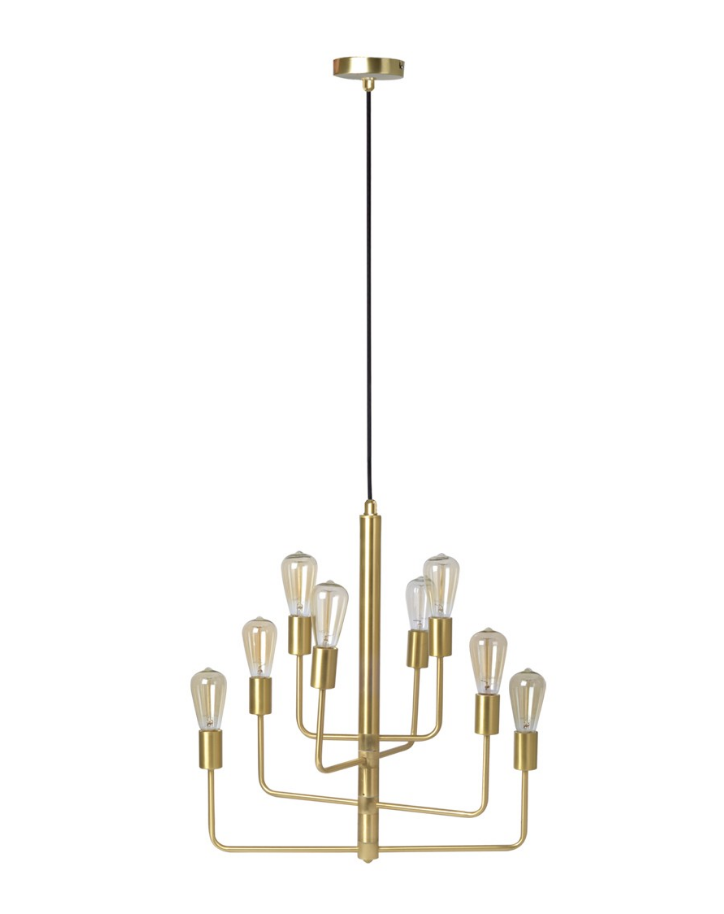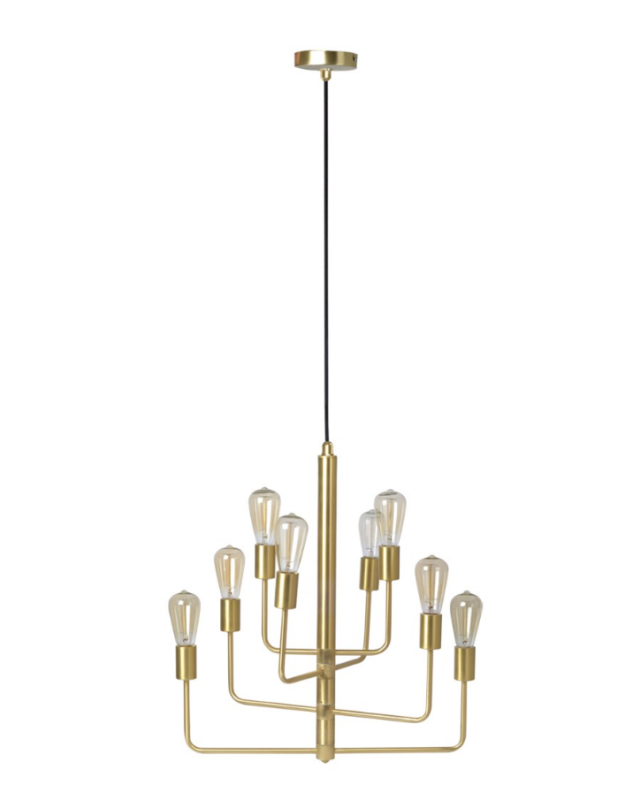 They take nine globes each (27 in total!) so it was important they were energy efficient! We chose the heritage LED globes in warm white which are pricey at almost $30 each, but come with a three-year warranty (I'd suspect they'll last a lot longer than that). It took a couple of attempts to get the right brightness after trying the first batch in our home and finding they were way too bright (these globes aren't dimmable, but some similar ones are), but we are now delighted with them. Everyone comments on the lights as soon as they come in! The globes don't look anything like what you'd imagine as energy efficient. And they really had to be as good-looking as the chandeliers or it wouldn't work!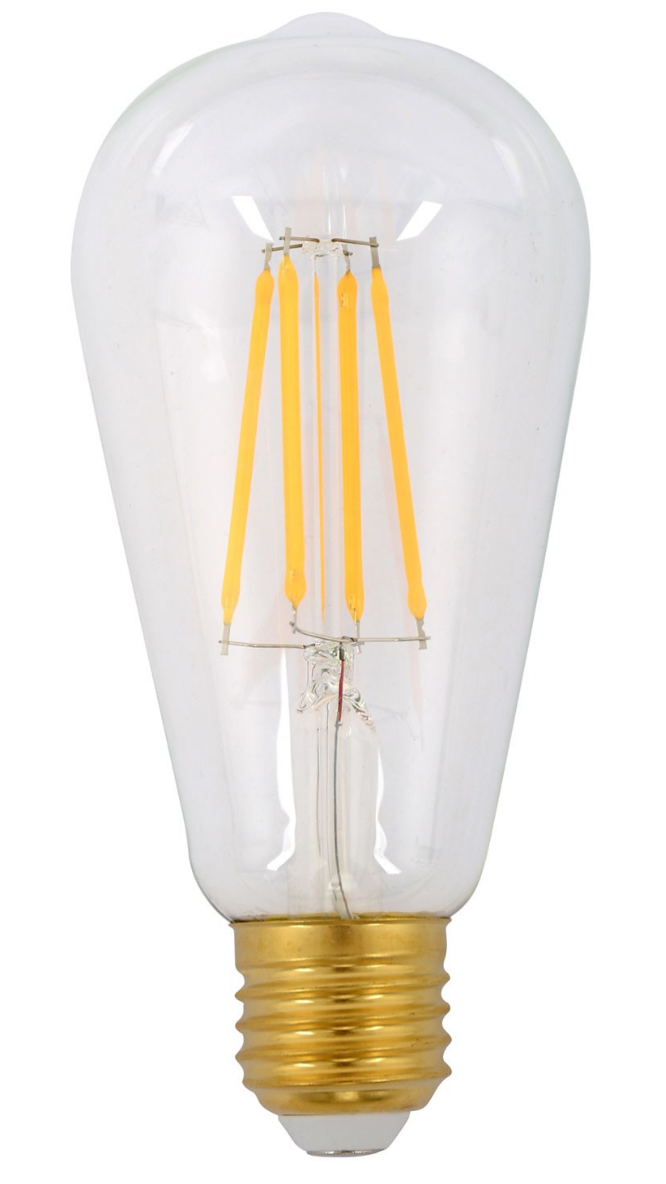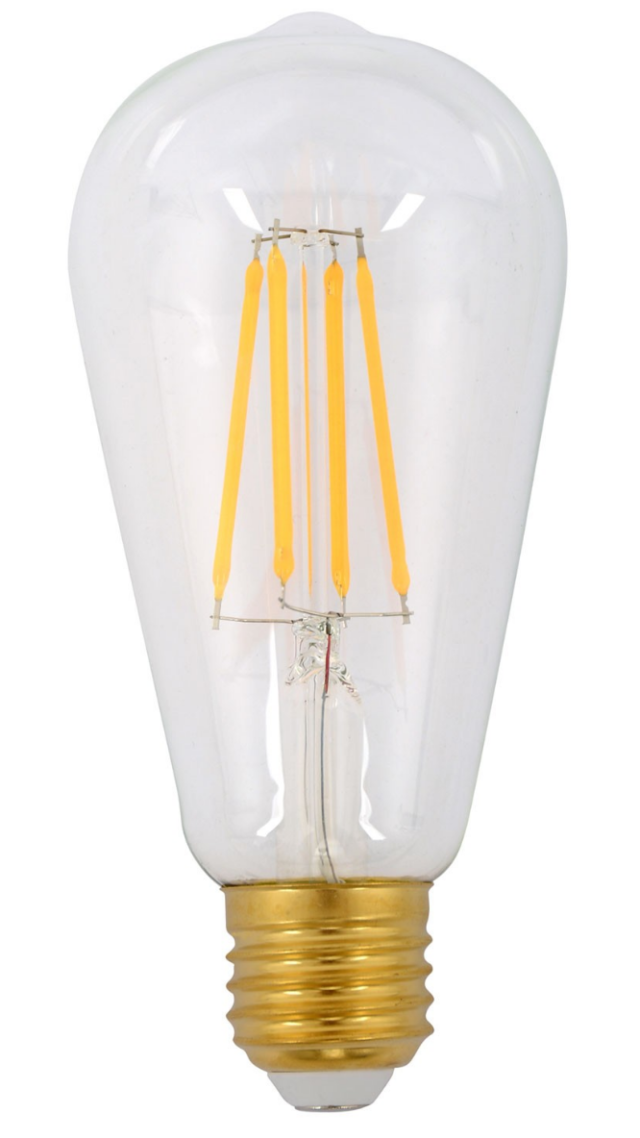 In our bedrooms, we went for something more neutral with less globes! These rattan shades from Josh & Jenna's range for Beacon were my way of sneaking some rattan (which I love and my husband hates!) into the house.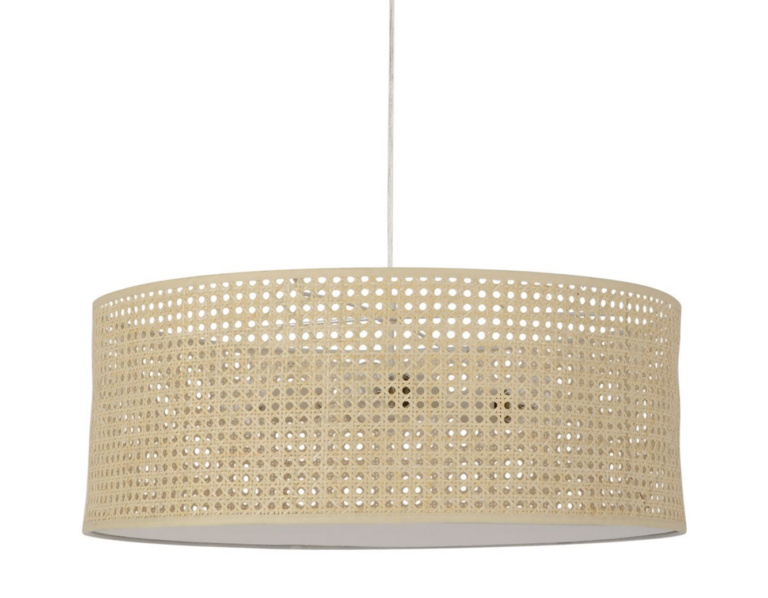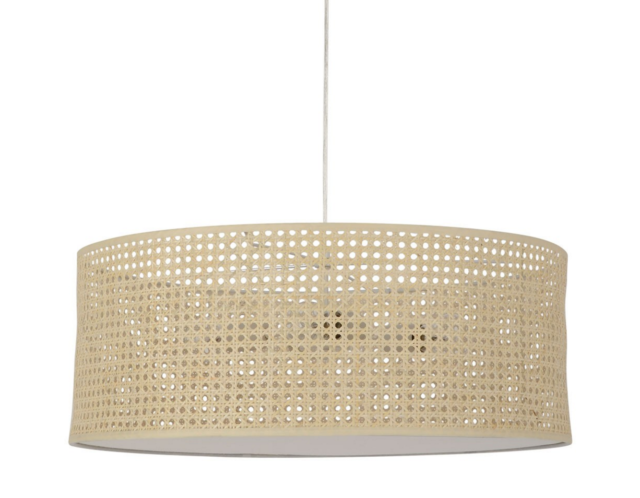 I love the texture they provide, and they take two globes each, so it's a nice diffused light. These come in three different diameters and two different colours. I went for this natural one, but there's a darker tan too (there's also matching floor and table lamps too if that's your thing!).
I'm getting some professional shots of my reno progress so far very soon, so look forward to sharing some of the lights in situ with you all.
LED stands for Light Emitting Diode; a semiconductor device that converts electricity into light. Super energy efficient and long lasting, LEDs use approximately 85% less energy than halogen or incandescent lighting, which means significant savings on your power bills. The estimated lifespan of LED lighting (depending on the globe) is 15,000 to 50,000 hours. That's compared to 1,000 to 5,000 for halogen.
If you're not sure where to start, need advice on how many lights you need and how bright for example, Beacon Lighting can give you personalised help via their online chat facility, by emailing them or by calling 03 8561 1599.