Sponsored by Radford Furnishings
Any true interiors addict will have heard of the iconic British brand Designers Guild. Established in 1970 by Tricia Guild, the brand designs and wholesales furnishing fabrics, wall coverings, upholstery and bed and bath collections worldwide. And now, in exciting news for us in Australia, we have our very own online store, meaning we can easily access a whole range of homewares for the first time. I know many a friend who has imported Designers Guild at great expense in the past so I'm sure this will be music to their ears! Discover everything from beautiful bed linen, rugs, bath towels  and home accessories to table linen, bathrobes, home fragrance, baskets, and much more.
What's more, we have 20% off for you all this month, but more on that later!
Renowned for her brilliant and alchemical use of colour, pattern and texture as well as her discerning eye for the ultimate in stylish living, the Designers Guild online store brings Tricia Guild's innovative concept for modern living, to realisation online. The site is stocked with the full UK Designers Guild lifestyle offering (plus the ability to order wallpaper and fabric samples). 
It's not just a store either; the new website enables users to compose and create their dream living spaces and find the colours that they love via a mood board creator, save favourites in an online scrapbook, or order samples of fabric and wallpaper direct to their door. Hours of fun! The ability to share moodboards online is a great tool for interior designers and stylists and those shopping for their own homes.
And while Tricia's vibrant and floral designs may be what immediately springs to mind, you might be surprised at the hugely varied range available, including more subtle designs as well as quality basics in the softest washed cotton or linen.
The latest collections definitely pick up on interior trends we're seeing here in Australia too. We're loving the moody floral Delft Flower Charcoal and Tulipa Stellata pretty much screams Spring!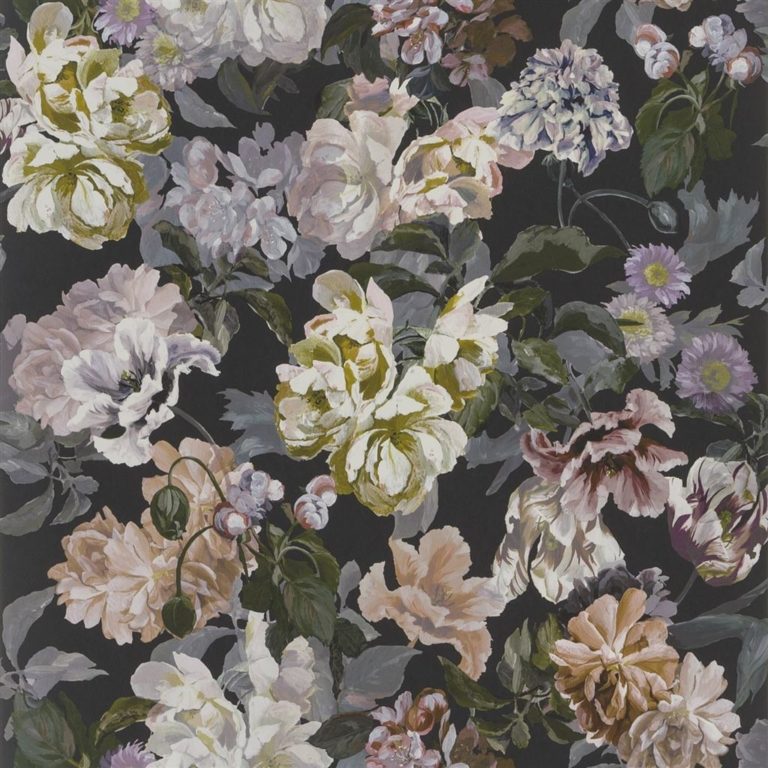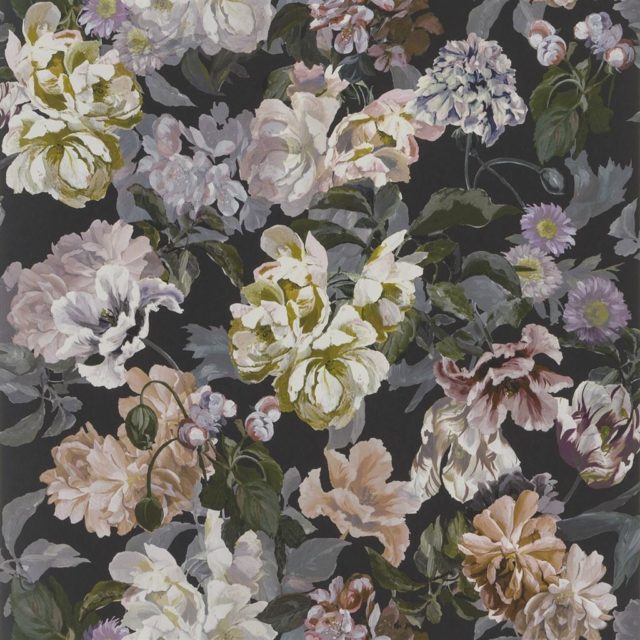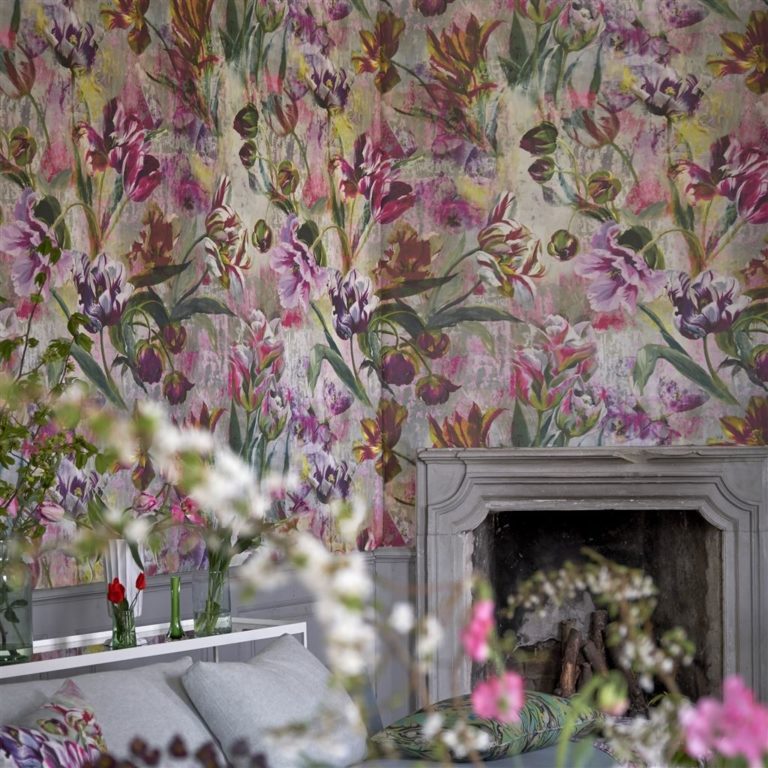 There are some really standout rugs. We love the plain (but shimmering!) Clerkenwell, available in a variety of greys, or why not try a shot of cobalt blue with the Emerson? If pattern's your thing, you surely can't go past the textural Valbonella.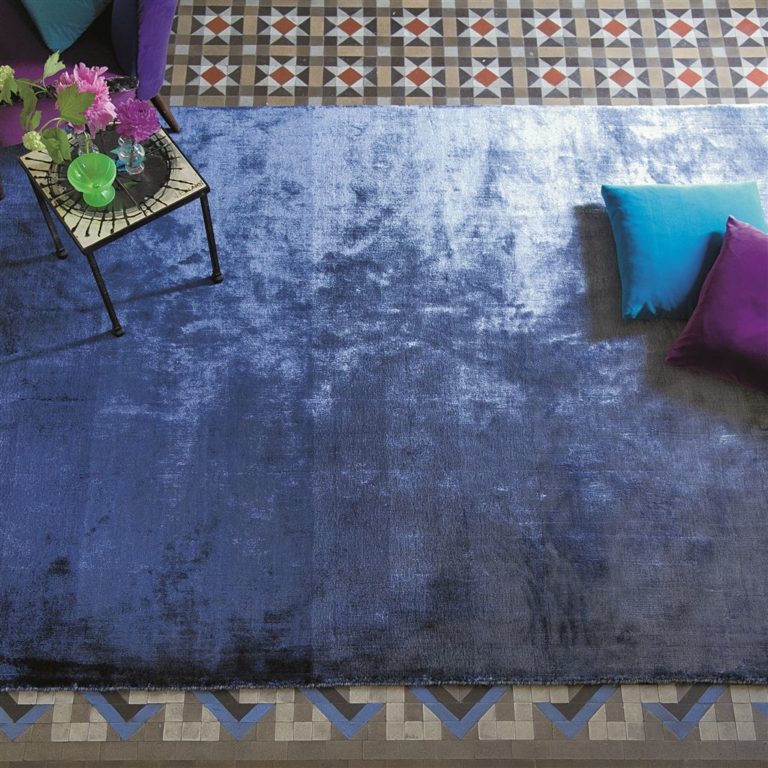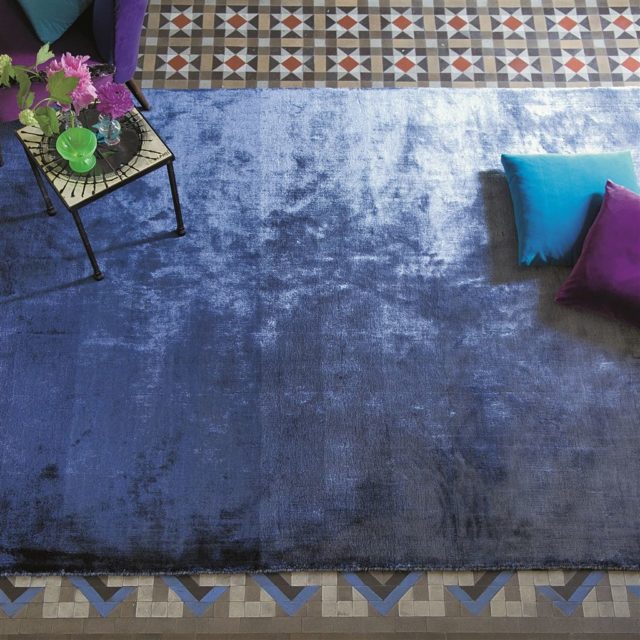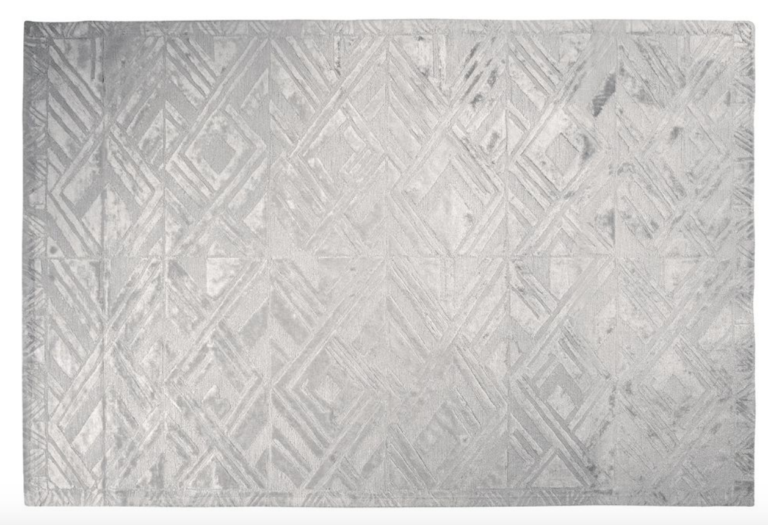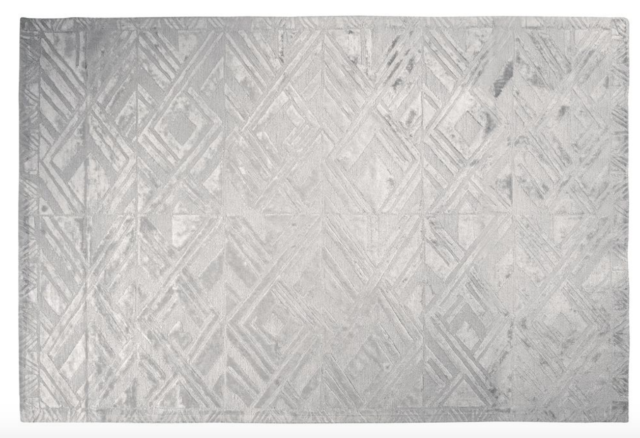 And while I did say Designers Guild is more than just florals, there's a reason why they're known for them and the Majolica Cornflower Rug would make a beautiful statement, pared back with more neutral and plain furniture and textiles.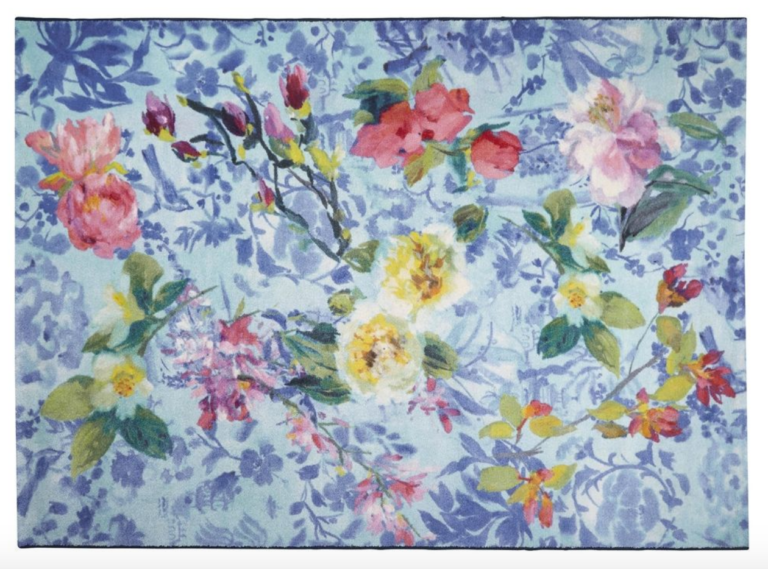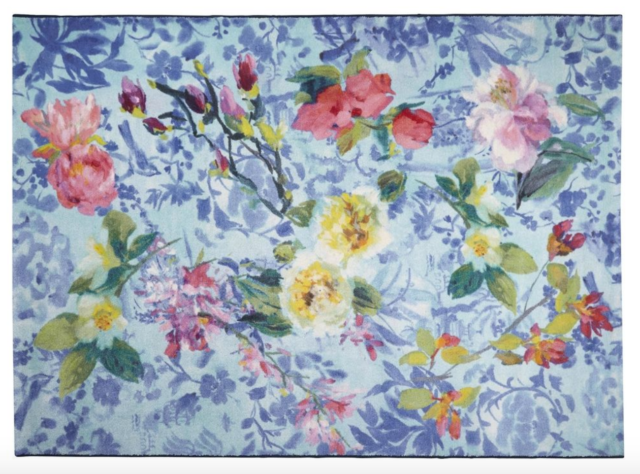 Love the luxury, classic hotel bedroom look (who doesn't?!)? Check out the divine Astor range. It's quality 400 thread count plain white cotton with the most beautiful embroidered edging in 16 colours.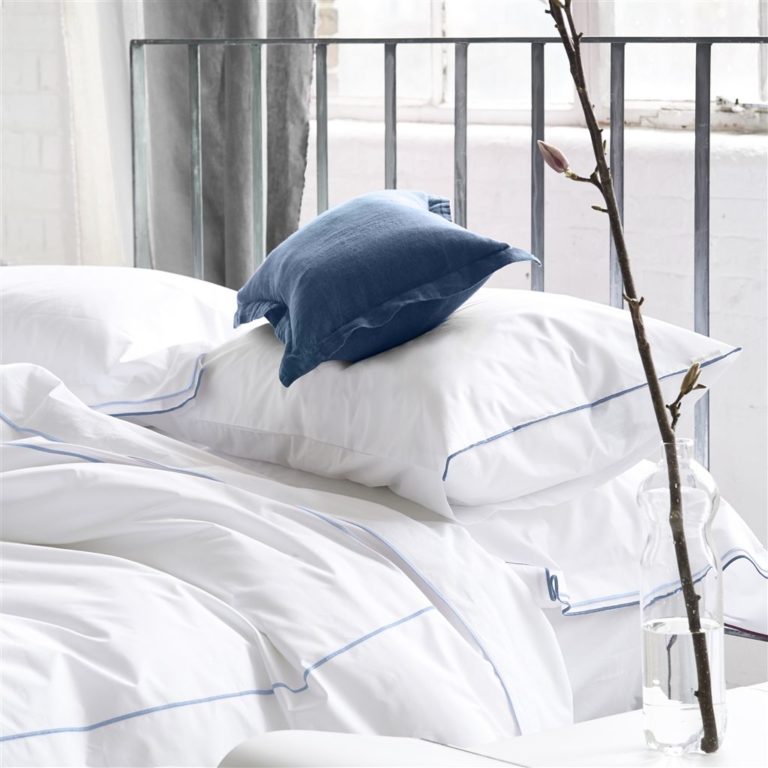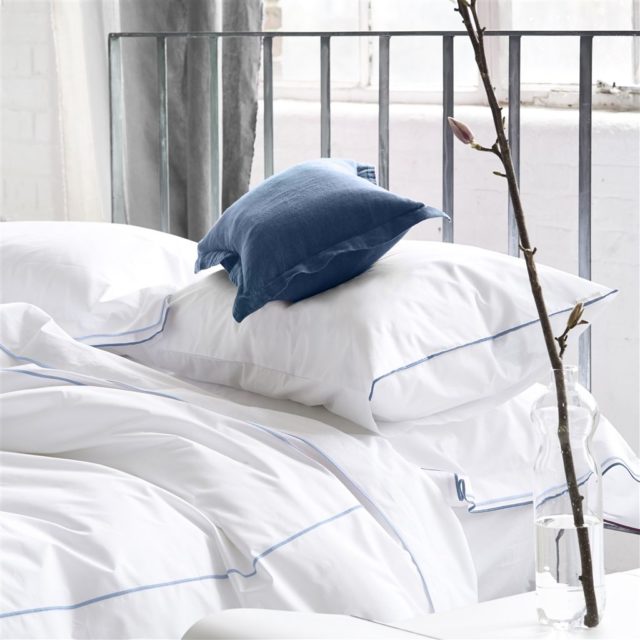 Those double edged Oxford pillowcases are something else!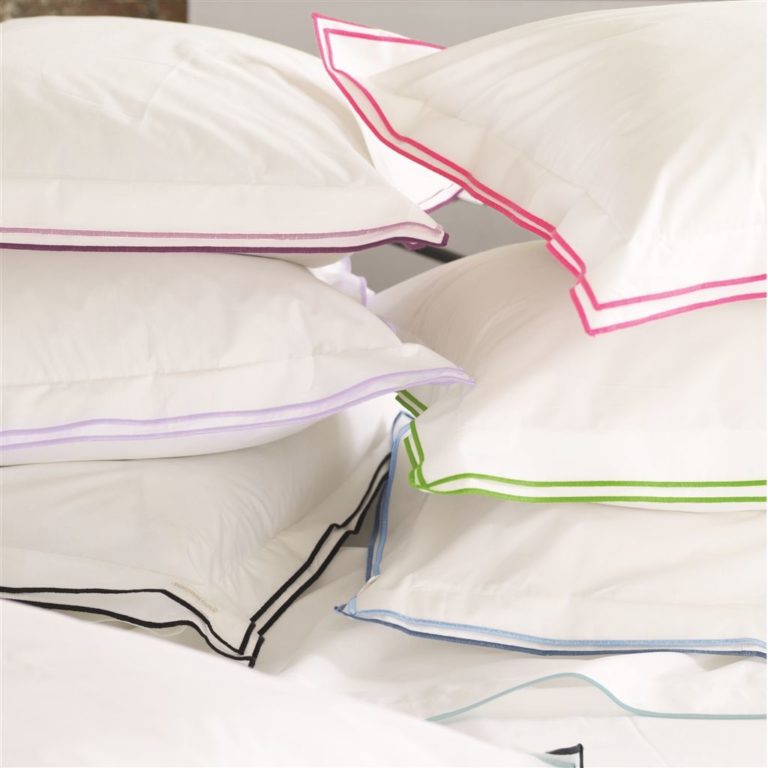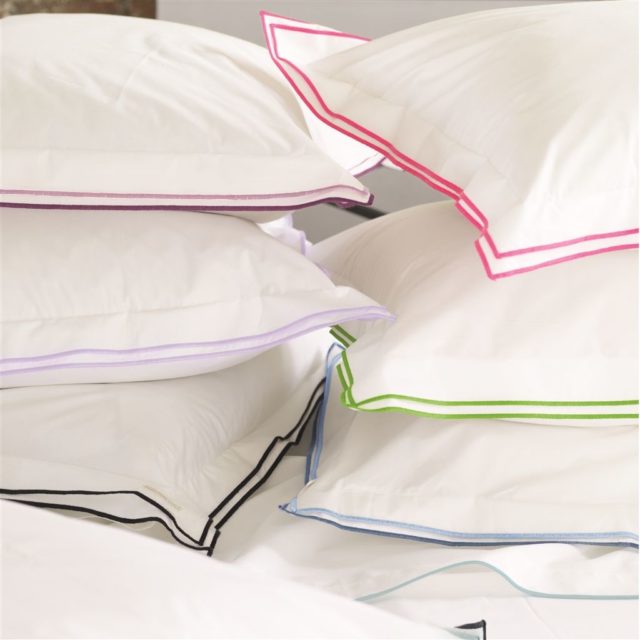 Classic with just the right amount of modern twist! In the same vein, the Biella reversible 100% linen bed linen is great for the indecisive as you have two colours to play with. And we all know a well dressed bed needs contrast! Again, there are an impressive 16 colour combos. Our pick is coral and on-trend blush; a lovely look for Spring.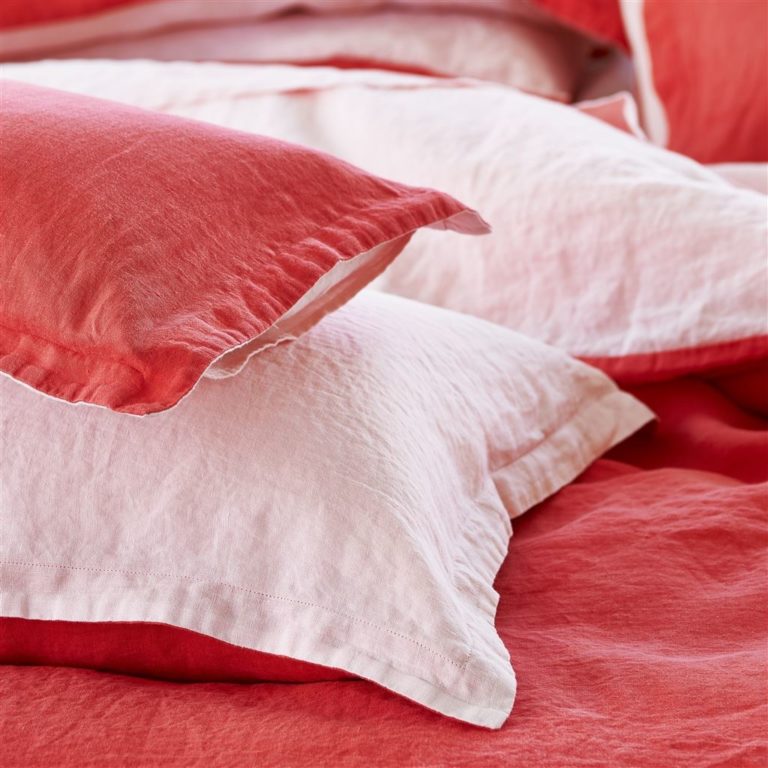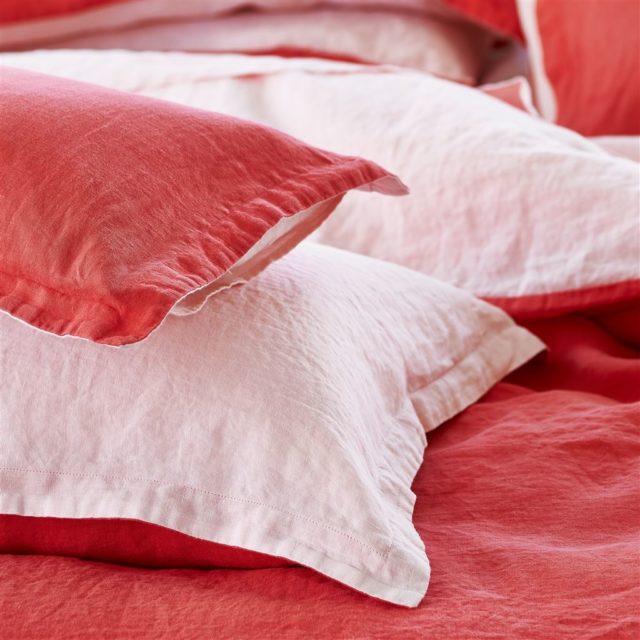 And then we have wallpaper, which you all know I'm a big fan of. As well as the Designers Guild house designs, you can also access some exciting brands like Ralph Lauren and Christian Lacroix (darling!) through the store. Somebody, take my credit card, quick!
Wallpaper and fabrics samples can be ordered online and then bought through one of the recommended stockists.
I also throughly recommend this as your new go-to destination for unique gifts for the interiors addicts in your life! Think candles, ceramics, statement cushions, toiletries and gorgeous throws.
Interiors Addicts get 20% off everything full priced online until the end of September. Use the promo code ADDICT at checkout.
So, what are you waiting for? Shop online.
–Designers Guild has been brought to Australia by Radford Furnishings, the leading distributor of fine furnishing fabrics, floor rugs, wallpapers, furniture, cushions and accessories to interior designers, decorators and architects. Their other brands include Cole & Son, Ralph Lauren Home and The Royal Collection.