It's a big call I know, but will you check out these new sequin Christmas decorations from Papier d'Amour? Australiana, nostalgia and bling, they really do have it all! And they somehow manage to cover off modern and traditional styles, depending on which you pick.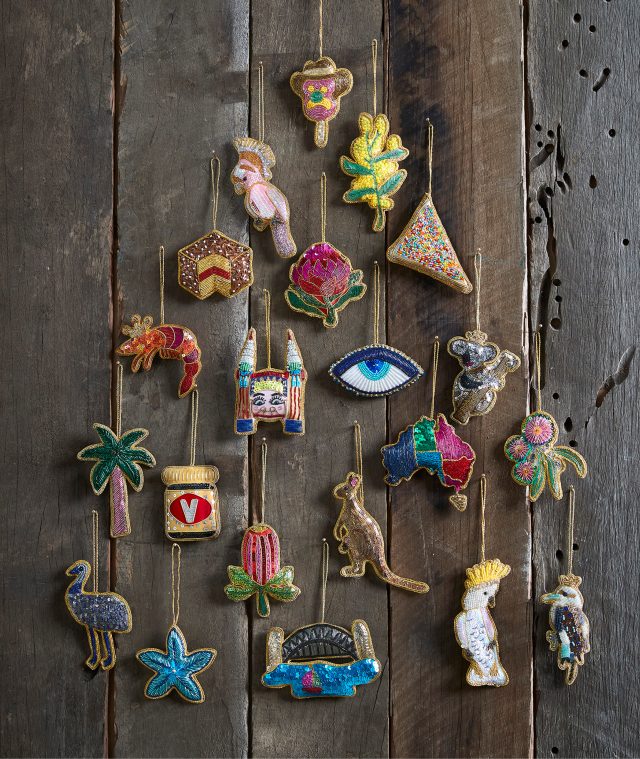 Designed by owner Phoebe Gazal, they're inspired by her grandmother. "Christmas has always been my favourite time of year. When I was little, every year, my Granny Mary would make us all a hand beaded Christmas decoration, often Australian themed. Over the years our collection grew, and the decoration gifting was highly anticipated. This range is inspired by and dedicated to my Granny Mary, who always knew how to make Christmas extra magical."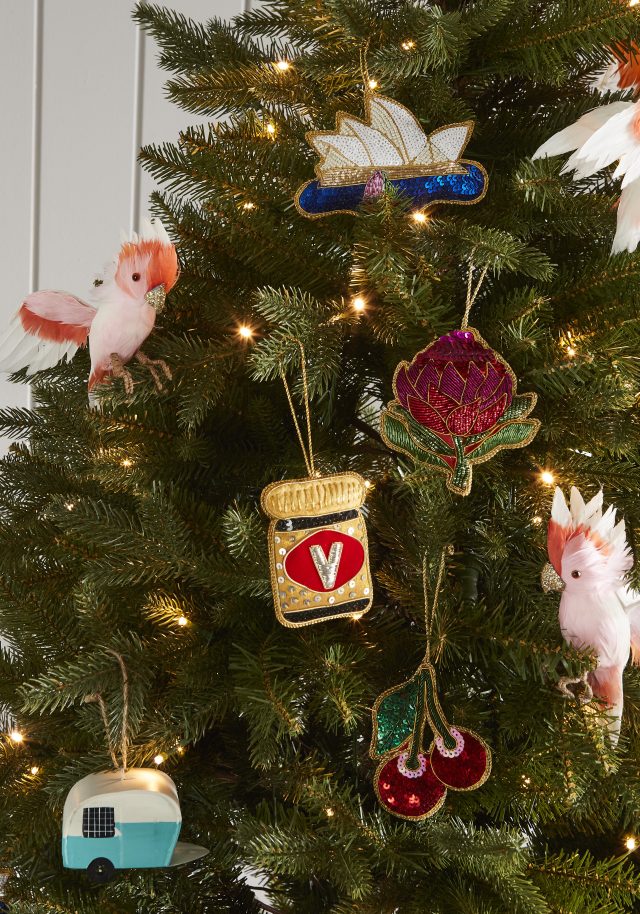 Phoebe says the decorations are all about what makes Australia unique all year round, and Christmas unique in Australia. "There is no Christmas like an Aussie Christmas," she adds. "Throwing a king prawn on the BBQ, kookaburras, cockatoos, lorikeets and galahs hanging around on a summer holiday. Many of the decorations are based around my memories of growing up as a kid in Australia in the 70s and 80s: white fluffy fairy bread at every birthday party, the perfect amount of Vegemite on buttery toast and a Bubble O Bill ice cream on hot summer days, chewing the gum nose well after it had no flavour!"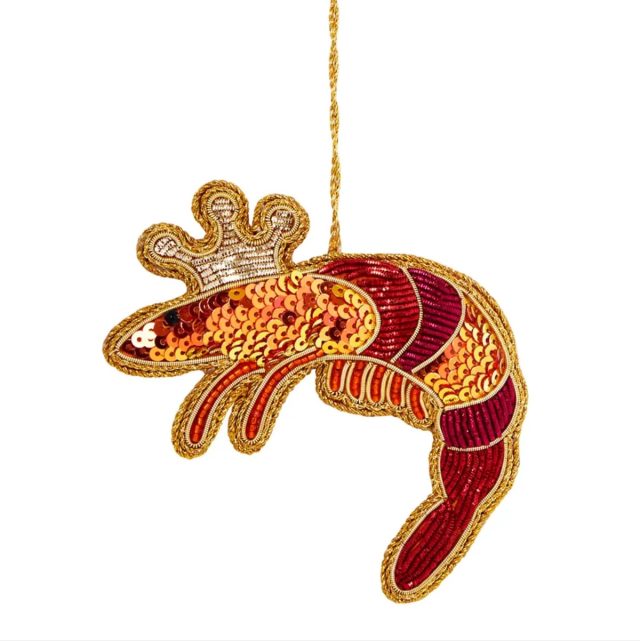 Her favourites in the collection are the King Prawn (the first she designed), the Australian map (borrowed from the first decoration Granny Mary made for her when she was in kindy), the waratah and banksia and the Bubble O' Bill and fairy bread that bring back fun childhood memories.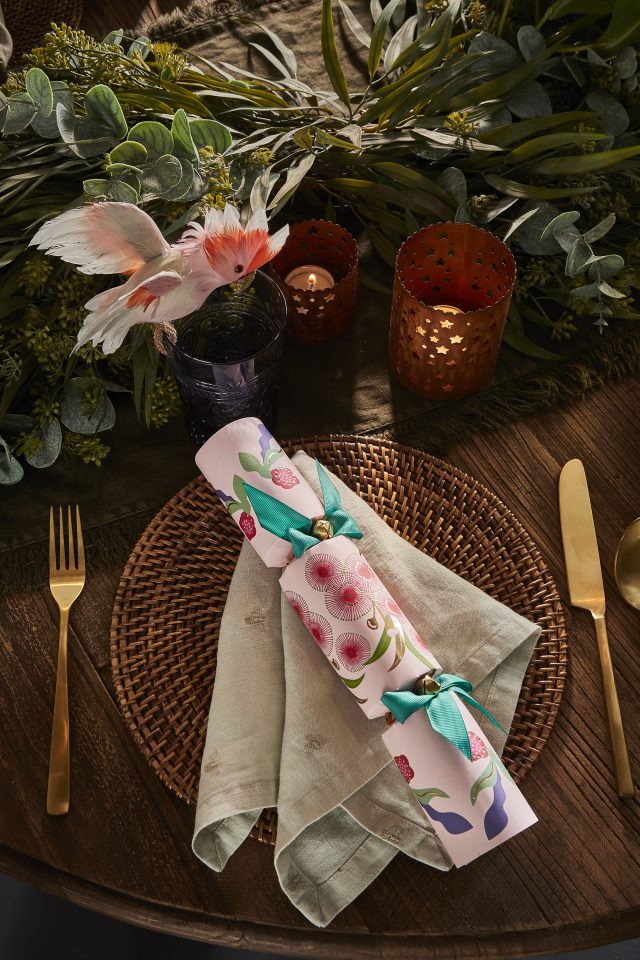 And who could go past the Australian native crackers (or bonbons as you Aussies like to call them)? The hardest part will be choosing which design. It really is the most wonderful time of the year!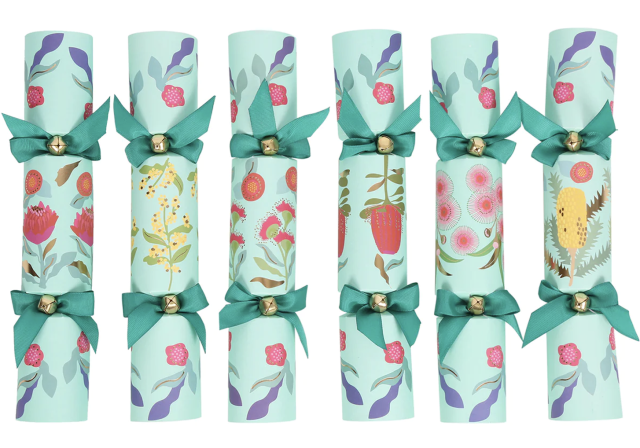 "The Christmas stockings and crackers are an extension of the theme," Phoebe adds. "A fabulous Christmas table has always been an important part of Christmas day for our family. We are all creatives and love lots of colour!"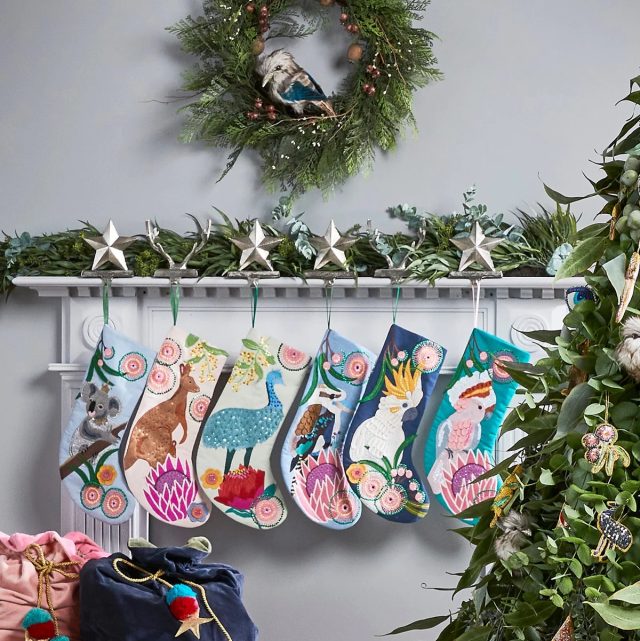 The stockings and decorations will surely become modern heirlooms, passed down from generation to generation.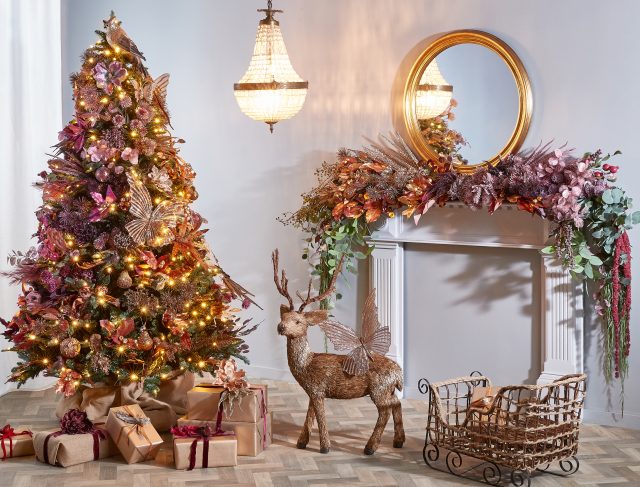 As the photos prove, Phoebe is quite the magician when it comes to festive styling and now she's offering this as a service to individuals and businesses, whether you want a jaw dropping tree, a mantel with wow, styling your entire living room, home or event.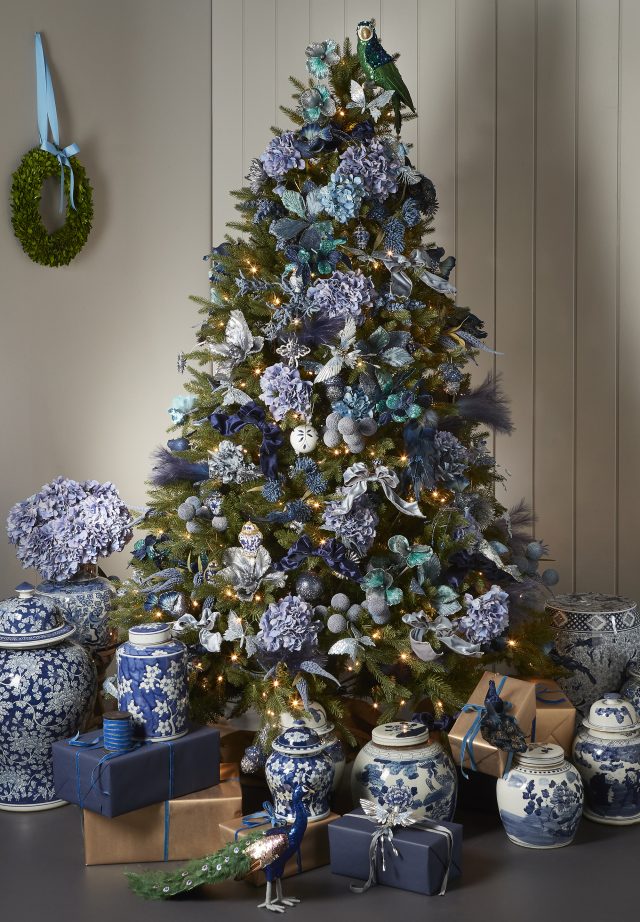 "Creating seasonal stories and wrapping Christmas presents is what I love to do, from playful to dramatic to pared back. It all started when my Mum (who also loved Christmas) would pay me 50c to wrap each present when I was growing up! I used to negotiate more for the more difficult shapes!
"With many years of experience under my belt, I like to think I am the master of festive reinvention and creating magical moments. My Papier d'Amour bespoke Christmas service specialises in Christmas styling and tablescaping specific to my customer's theme, tastes, whims, and home. My creativity has no boundaries!"
Shop Papier d'Amour Christmas decorations, stockings and crackers | Contact Phoebe to discuss your festive styling needs