Wearing its Scandinavian, minimalist influences on its sleeve, Kmart's May 2016 living collection is strong on texture, moody colours and striking geometrics, further cementing the store's reputation as the go-to spot for designer-inspired pieces at ridiculously low prices.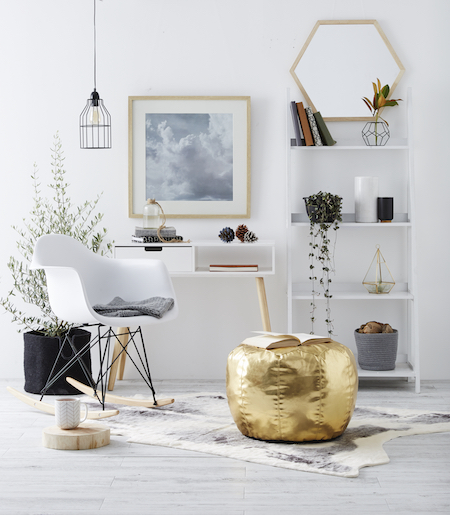 "Our May living arrivals will continue to surprise and delight our customers. The stylish range of winter essentials showcases a natural look with simple clean lines and a few hints of monochrome, providing a nod to the current interiors trend," says Kmart Australia's head of home, Julie Miller-Sensini.
The latest collection includes a gorgeous grey and white ombre faux fur cushion ($12) and throw ($25), the Wellington faux sheepskin ($19 and available in white, pink or grey), a faux cow hide (a steal at $49!) plus a huge array of designer-look blankets. The geometric reversible throw ($20) and the Diamond and Scandi printed plush blankets are standouts. On the furniture front, the Eames-inspired rocking chair ($49) is a bargain buy for a nursery.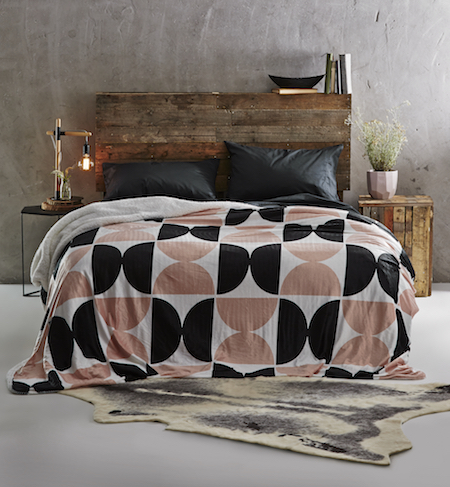 There are also flannelette sheet sets that are anything but dowdy – crisp white, blue and grey tones feature in on-trend patterns. Not forgetting practical, functional pieces entirely, the store also has your home heating requirements sorted this winter –  from fan heaters to wall fan heaters, radiant, convection and oil heaters (all starting at only $15!) your toes will be toasty all season.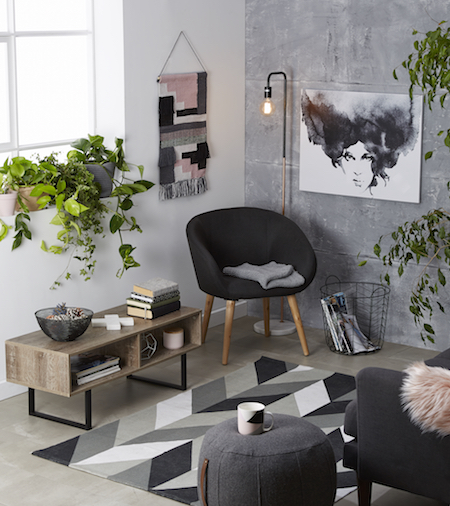 Kmart continues its reign on the wall décor/storage front too with the Strap wall shelf in white, marble-look and industrial finishes ($19), the wooden hexagonal mirror ($15) and the macramé wall hanging ($12) all worthy of your next Instagram post.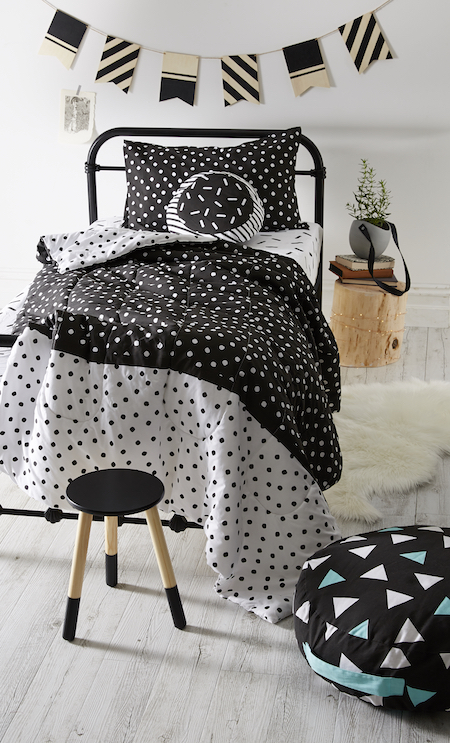 And while on the topic of social media, we expect to see Instagram's legions of Kmart devotees get very excited about this range. Check it out here if it hasn't already flooded your feed.