Laundry sinks have always had a mammoth task to uphold. From handwashing, pre-soaking to spot cleaning and rinsing, the humble trough is usually high in practical use, but does it have trendsetting qualities to transform your laundry from ordinary to extraordinary? It certainly does!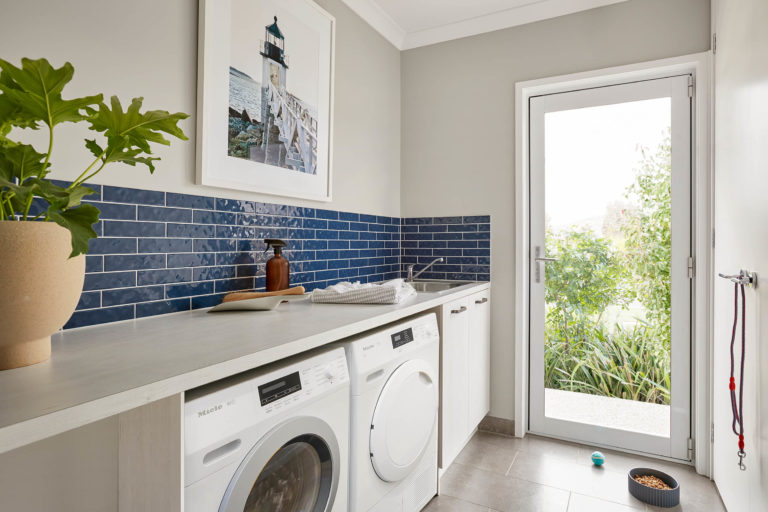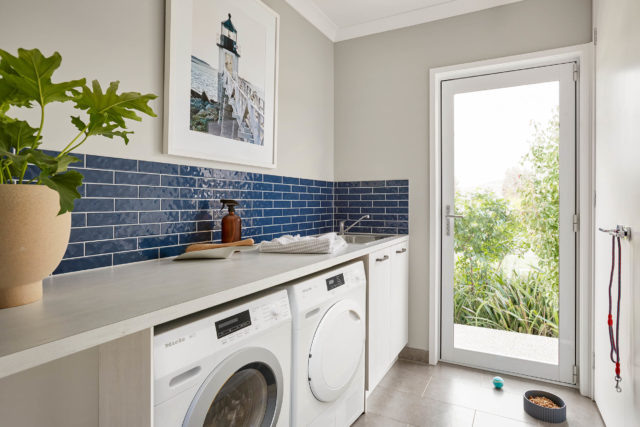 Vicki Gillingham, design manager for Henley Design, shares her top tips and tricks to help you achieve a laundry sink that's beautiful, functional, and practical.
Size me up!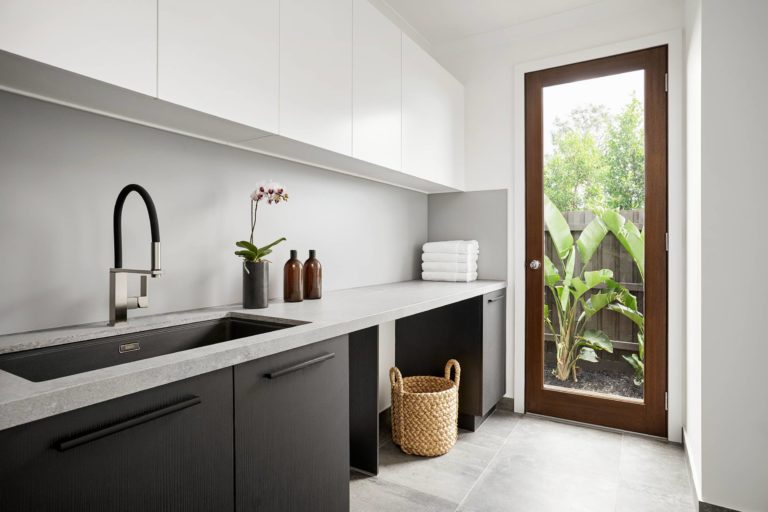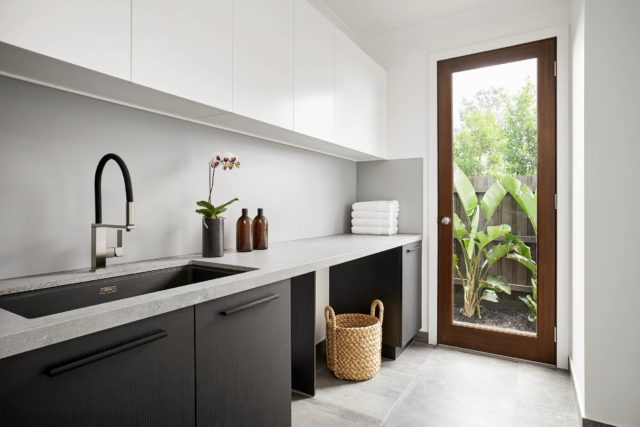 If you're going for a single bowl sink in the laundry, ideally a sink that measures approximately 500mm x 400mm, and holds approximately 40 litres minimum, is a great size to go with, as this enables it to be practical without taking over too much of the benchtop space. We know how important benchtop space is after all!
Sinking into different materials
While stainless steel is commonly thought of as the go-to choice for laundry sinks, there are other options to select from that can completely change the look and feel of your space.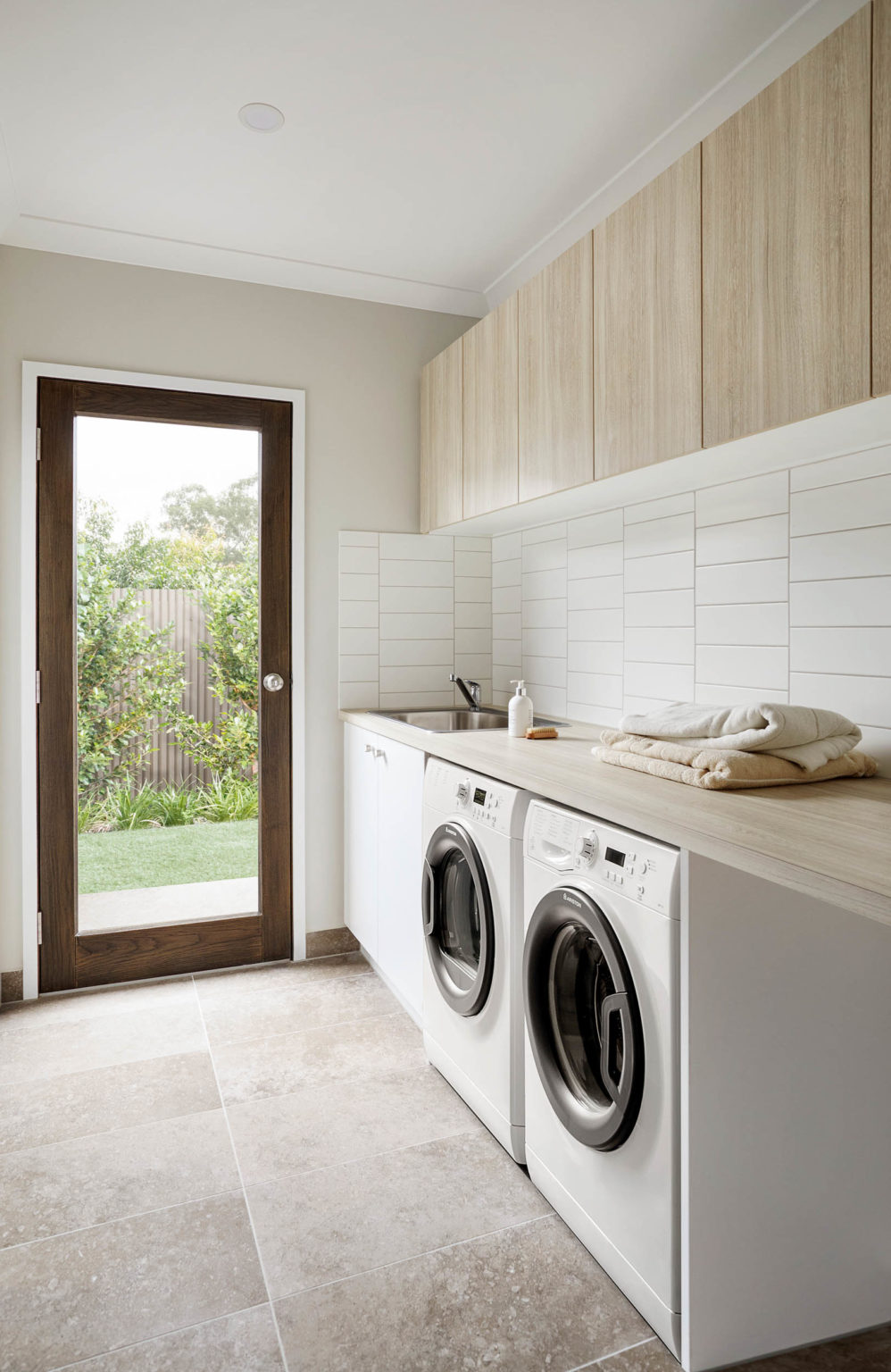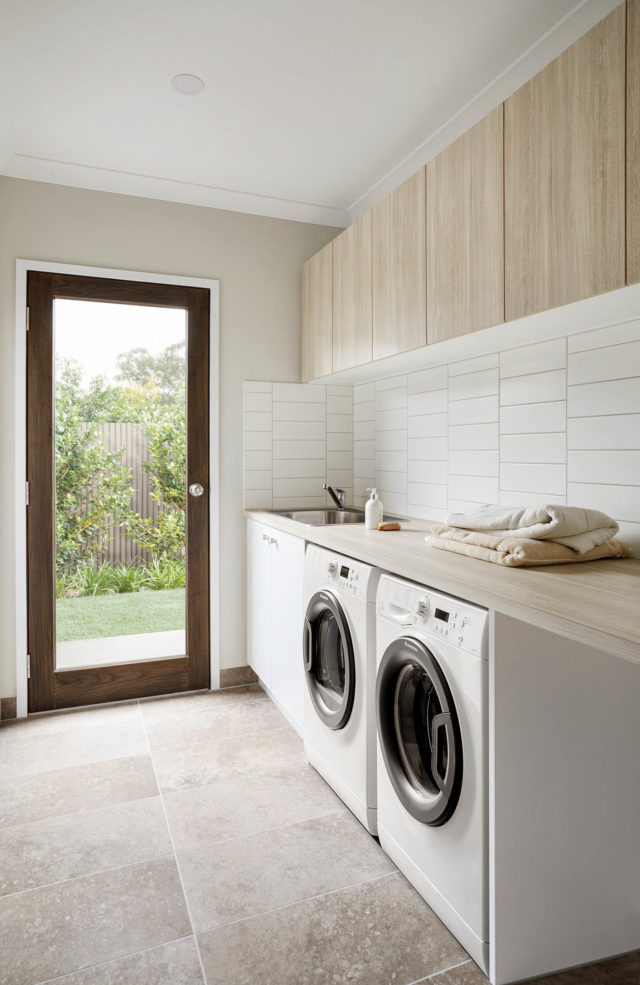 "Ceramic farmhouse or apron style sinks are perfect choices for those that are wanting more of a traditional country or Hamptons style look for their home," says Vicky. "However, due to their oversized nature, it is important to consider if you have the space to make such a statement and also the room in the budget as they can be quite costly."
Vicky also suggests Fragranite sinks as another alternative to the traditional stainless steel sink. Franke Fragranite Sinks are constructed from 80% quartz sand and 20% very hard acrylic resin, making them an ideal choice for active families. Available in moody Onyx or fresh Polar White, these sinks can be used seamlessly with a variety of different colour schemes and styles.
Trending tapware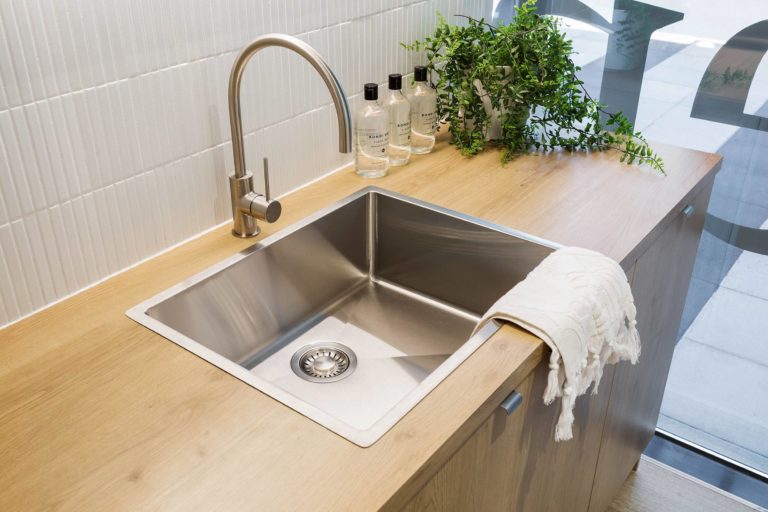 According to Vicki, pull-out sink mixers are the best option for laundry as they make cleaning up so much easier.
"They are perfect if you use the laundry sink to bath your pets as you can keep one hand on your furry friend while the other controls the water and tap," Vicki says, "the other thing to consider is high profiled taps that allow you to easily fit buckets, pots etc. under the spout to fill them up rather than having to manoeuvre them at awkward angels."
One tub or two?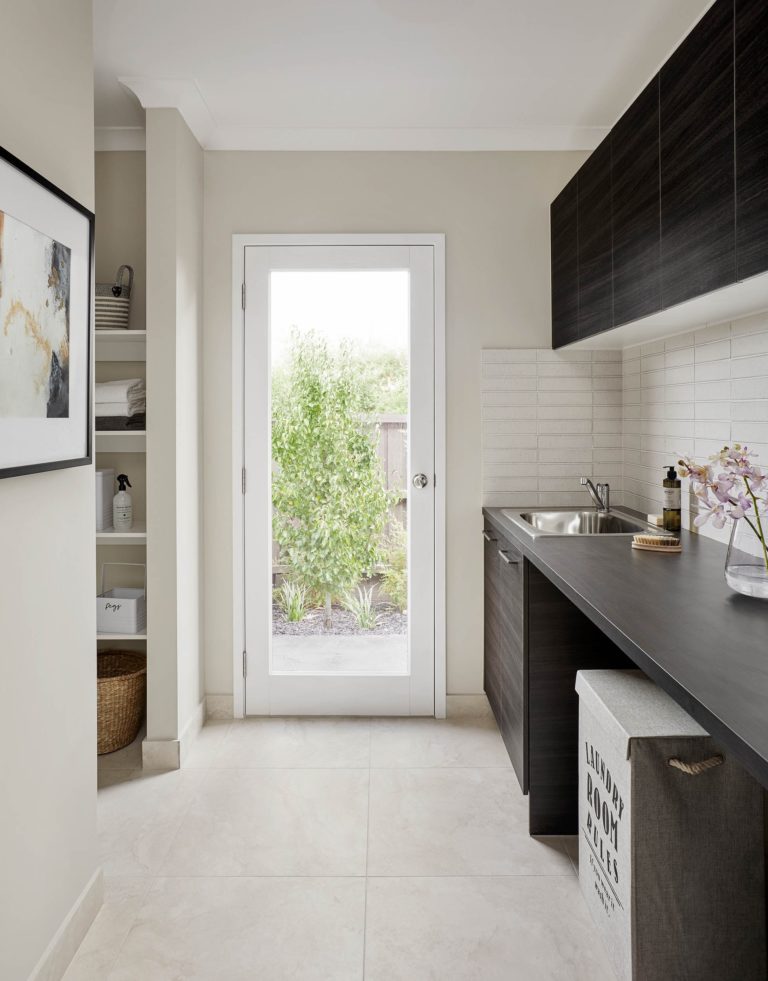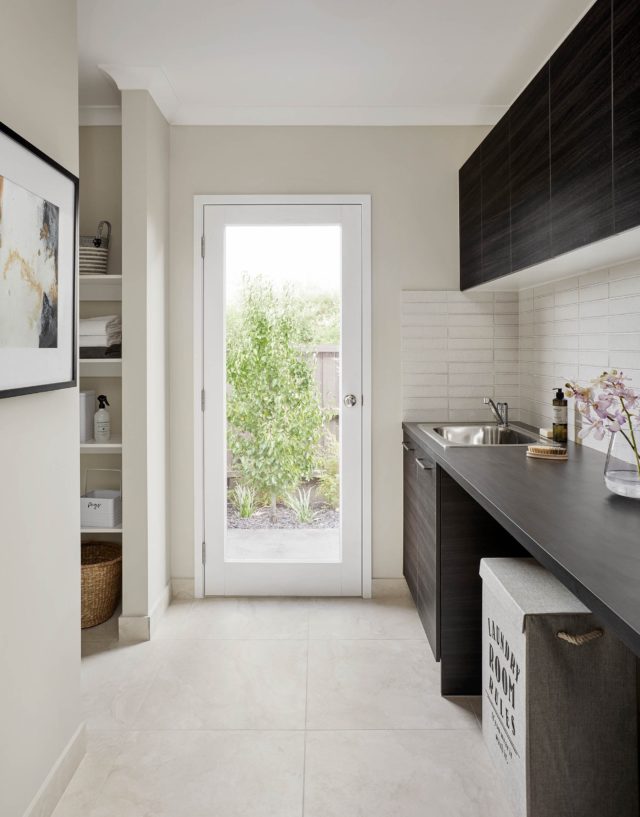 While one tub is sufficient for most, if you have enough space and room in the budget for two, just think of the possibilities!
"You can have stubborn stained clothes soaking in one while the other is still able to be utilised," says Vicki. "Wash off dirty gardening tools in sink one while they dry off in sink two, fill them both up with your plant babies for their weekly water, or why not pour in a bag or two of ice when you are entertaining and chill alcoholic beverages in one side and pop the non-alcoholic or mixers into the other."
Vicki's fan favourite
Vicki's fan favourite is the Kubus Fragranite Polar White Single Bowl Sink KBG 110-50 PW by Franke that offers a seamless fresh look while not compromising on the size of style.
"This sink looks gorgeous in a fresh Scandi or Australian coastal styled interior with light timbers, fresh whites and subtle hints of greenery," says Vicki.