An extract from Bronnie Masefau's newest book The Meaning of Home – A Place to Belong.
'Tablescape' is a rather modern word within the interior design vocab. A 'scape' refers to a wide view of a place or area, often represented in a picture – as in landscape, seascape or cityscape. Thanks to the late David Hicks, the famous English interior decorator who invented the word, the beauty of gathering and positioning clusters of objects on a horizontal surface is appreciated as an art form.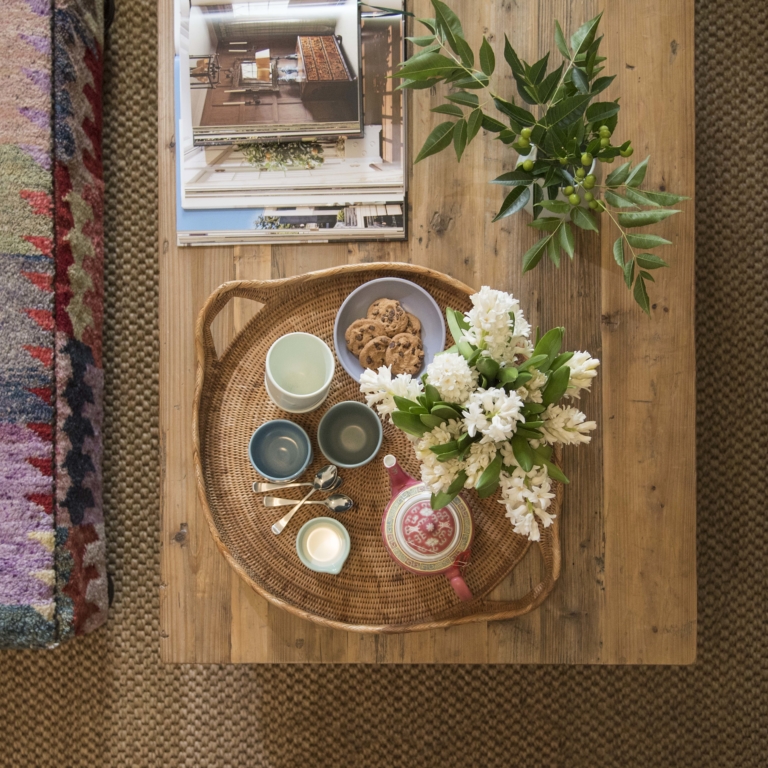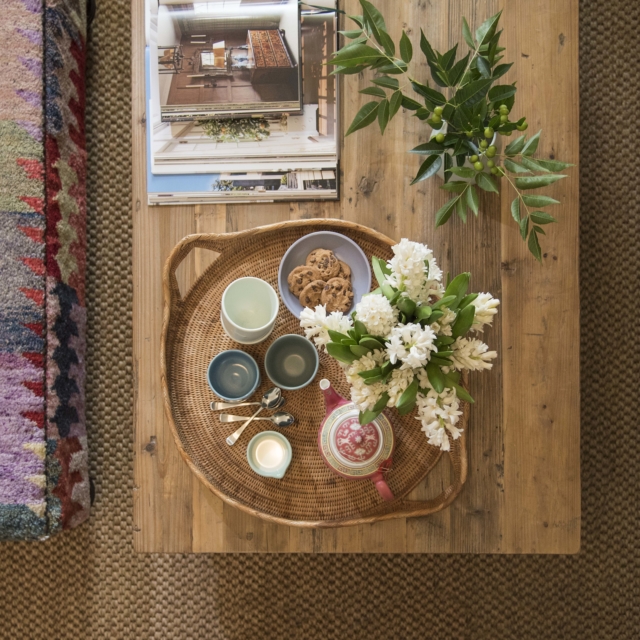 For interior designers, it refers to the wide view of a beautifully laid-out tabletop. While this form of styling has been employed by many of the greats for years, its ever-changing dynamic has evolved with the generations. In short, a tablescape is a refreshing way to view an otherwise dull, common area. Our tabletops – coffee tables, occasional tables, consoles, desk tops, bedside tables and hall tables – are more often than not just another one of those missed opportunities to drizzle a room in personality.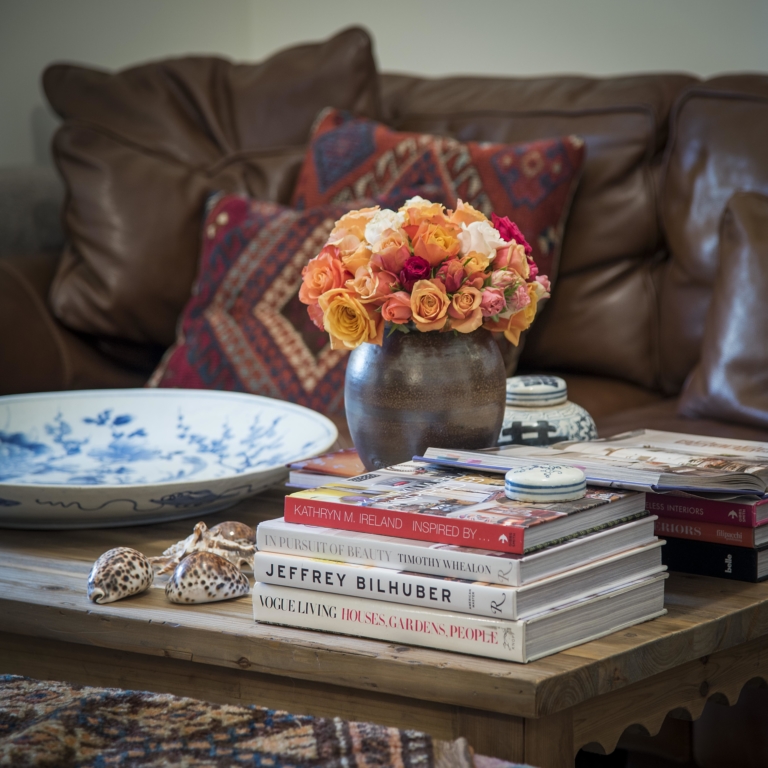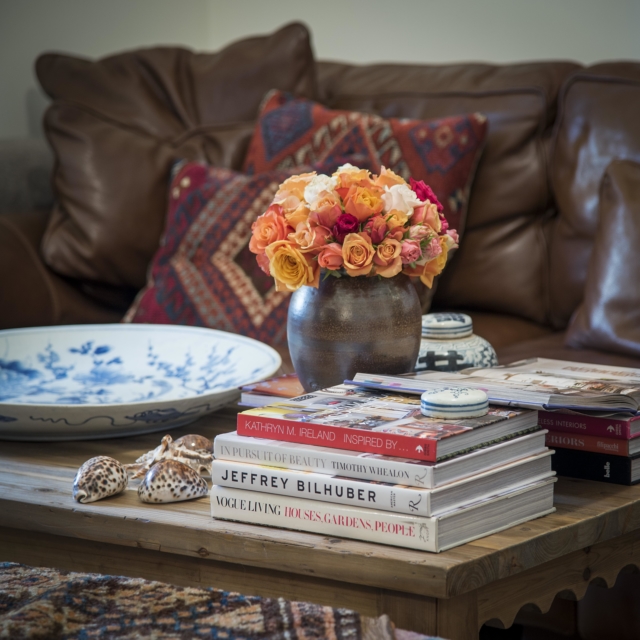 So what items go into creating a tablescape? That is a question I hear many of you asking. Anything, really. In fact, the more personality, the better. In David Hicks' own words, "What is important is not how valuable or inexpensive your objects are, but the care and feeling with which you arrange them."
The key is in the layering. If you have a sizable coffee table, you might begin with an oversized tray that you layer within. This is a great way to contain items of interest, all while leaving room for yourself and guests to place their cups. The more obvious items used to layer a tablescape are piles of books, vases or vessels of flowers, small trays, bowls, little sculptures or perhaps trinkets from a recent beach walk or trip afar. When setting this area, remember that it is meant to be fluid and ever-changing, to inspire and delight – just like a landscape within the countryside.
Ideas for tablescape items:
Books
Trays of all sizes
Bowls of all sizes
Caneware
Potted plants
Ornaments
Candles
Bottles
Shells
Flowers
Lamps
Items from nature
Plates on vertical stands
Glassware
Artwork of varying sizes
Hats
Headpieces
Models – trains, planes and automobiles
Miniature prototypes (furniture)
Statues and sculptures
Brassware
Silverware
Trinkets collected on travels
Columns or plinths to create varying heights
The list of possible 'objects of desire' is endless, limited only by your imagination. There is no right or wrong – just possibilities.
Bronnie's book is available online.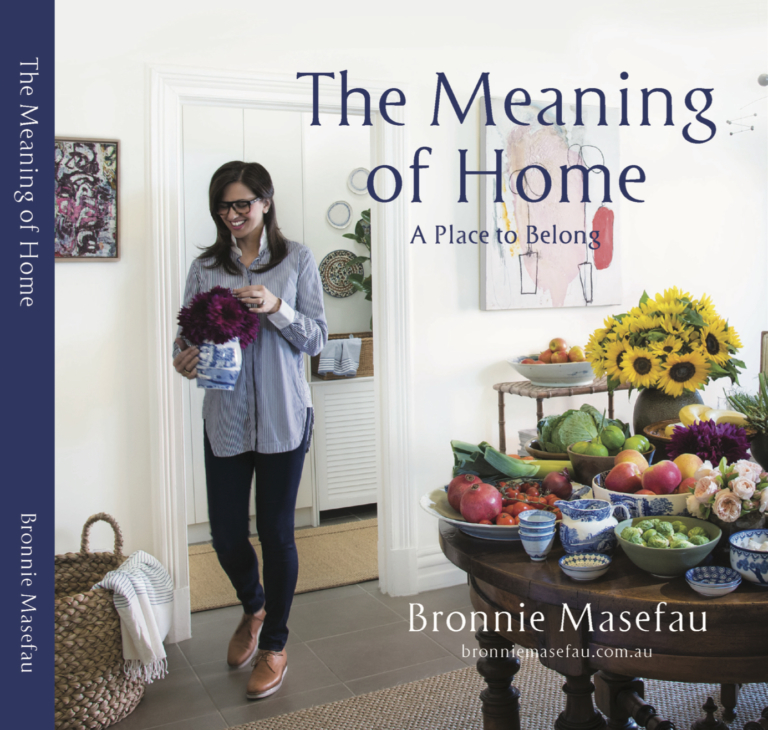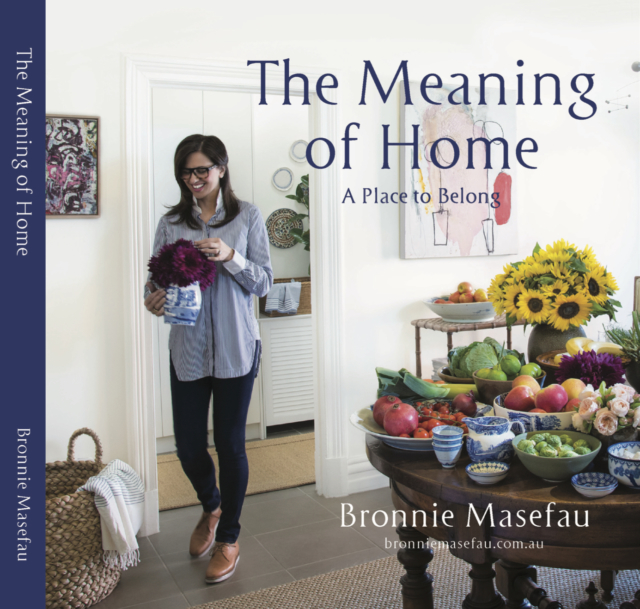 For more inspiration, check out our Covet My Coffee Table section, full of real people's beautiful coffee table curations!