To combat the rising coffee prices, many Australians are now making their own cafe quality coffee in the comfort of their own home. If you are looking to upgrade your current coffee machine or considering taking the plunge and investing in your first coffee machine, The Good Guys appliance experts have some tips to keep in mind.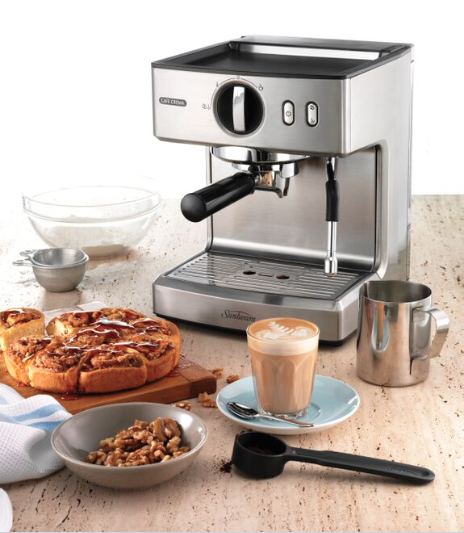 Firstly, it is important to consider what will fulfil your needs. You should ask yourself how you will be using the machine, whether you want it to produce a quick espresso shot to kick-start your morning or if you want it to provide the ultimate barista experience.
Consider the size of your kitchen, if you have a small space and intend to only use the machine quickly in the morning before putting it away you should opt for a lighter model for optimum movability, therefore design will not be a top priority. If you plan on keeping the machine out and making it a feature piece of the kitchen, make sure you have enough countertop space for a larger model as you don't want to sacrifice valuable space in lieu of your unit.
Once you have decided on size and expected usage, you can then choose the specific type of machine that will be best suited to your needs:
For those who want to be hands on and experiment with a wide range of coffee beans, manual machines are perfect as they allow you to become an at-home barista and they require a certain type of artistry to produce the ultimate cup of coffee. Most manual models use a motor driven pump to force the exact amount of water needed through a thermoblock, creating coffee that can be filtered to suit your specific taste. They do require slightly more work than an automated machine, however you have much more control over the final product.
If you are time poor but don't want to sacrifice on quality you should opt for an automated machine as they generally do all the work for you. Simply add some coffee beans and the machine will grind them and dispense them at the touch of a button. They are the ultimate appliance for people who want quick coffee with little hassle.
Capsule machines are stylish, easy to use and easy to clean. A capsule or pod removes coffee beans from the equation entirely, relying purely on cases of ground coffee wrapped in filter paper. The capsules are extremely fast and easy to use and are perfect for those on the go.
If you are looking for the ultimate at home coffee-making experience, a coffee machine with both a manual and automatic function in the one unit is the perfect option. These coffee machines offer automatic grinding, dosing, tamping and milk texturing, as well as the manual unit, automating the two most difficult parts of manual espresso.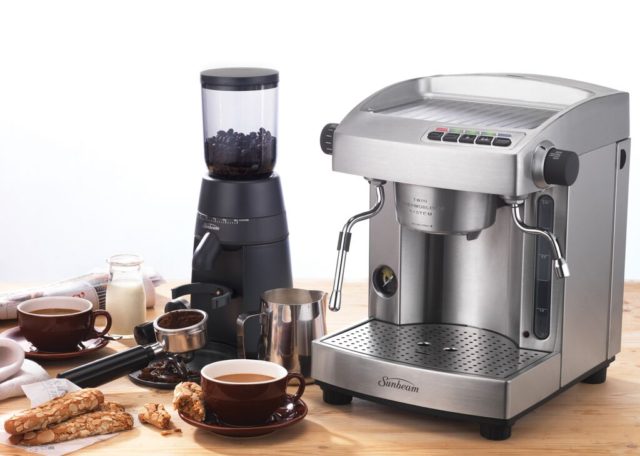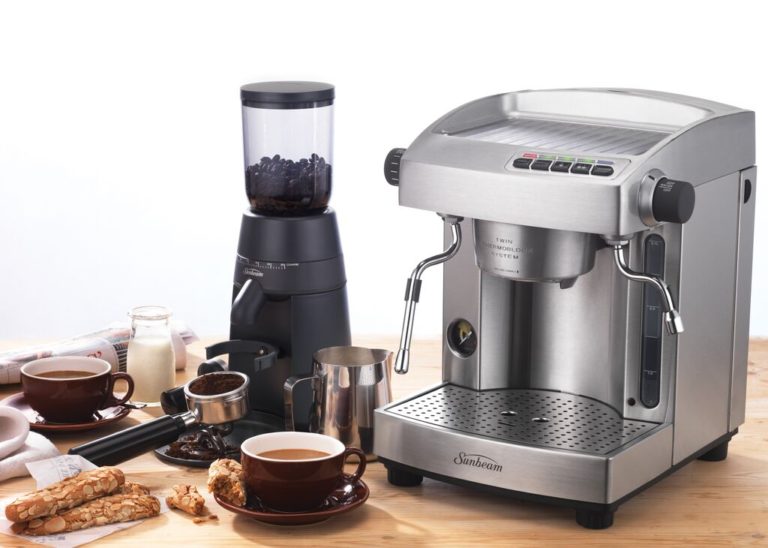 When buying a coffee machine, particularly a manual machine, easy to use settings and features will be important, some features to consider may include:
Optimal bar pressure, the speed at which the hot water is forced through the coffee, is usually between 15 and 19 bars.
Thermoblock is the heating element that boils the water to the perfect temperature.
Machines with higher wattage boil water faster.
Visit The Good Guys' website for more information.