With more households incorporating the use of natural stone into their designs, from kitchens to bathrooms and everything in between, it's important homeowners know how to care for it and keep it looking its best.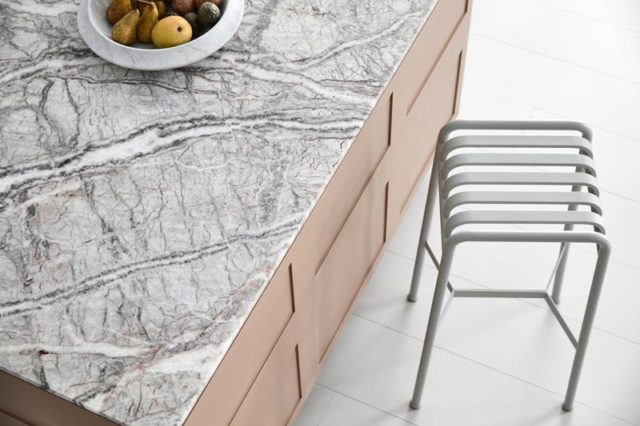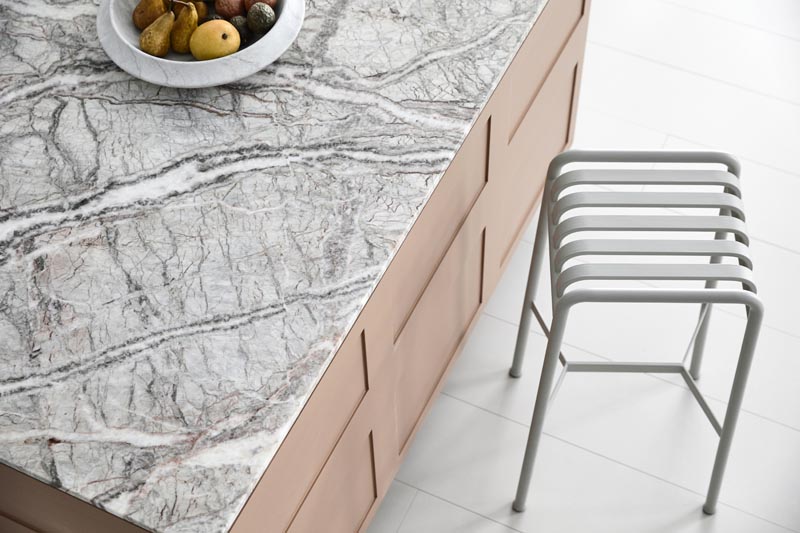 You don't have to walk the ancient streets of Rome to understand that natural stone is a very robust material. But to keep it looking beautiful in your home, you do need to look after it. Because no matter whether you use it for a kitchen benchtop or bathroom vanity, flooring, wall cladding or something else, your stone will be subject to regular physical contact and exposed to substances that could affect its appearance.
Natural stone must be sealed
It's crucial that any natural stone surface is sealed before use. This task is typically performed by the installer and, while it won't make your surface impervious to marring or damage, it can protect the stone from most substances for a period of time, mitigating the risk of a permanent blemish.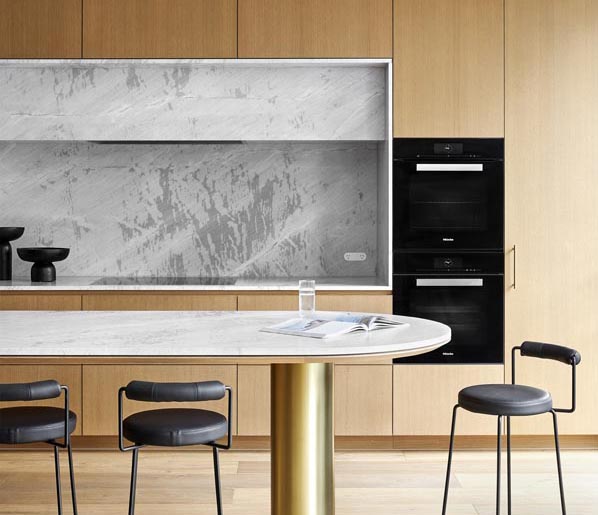 There are three different types of sealant: natural sealants, which penetrate the stone, allowing it to retain its natural colour, tone and texture; surface sealants, which form a coating that acts as a sacrificial layer over the surface of the stone; and topical sealants, essentially a more robust version of surface sealants and more commonly used in commercial settings.
Your final choice will depend on the kind of stone you're installing, the application it's being used for and your expectations about its appearance.
Regular cleaning and ongoing maintenance
The cleaning requirements for natural stone are no more onerous than for any other surface material. However, because stone can be etched or marked by acidic and alkaline chemicals, you must use a pH-neutral cleaning product. These are readily available.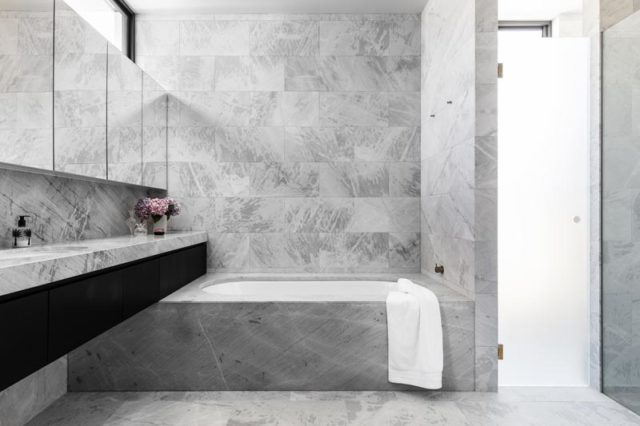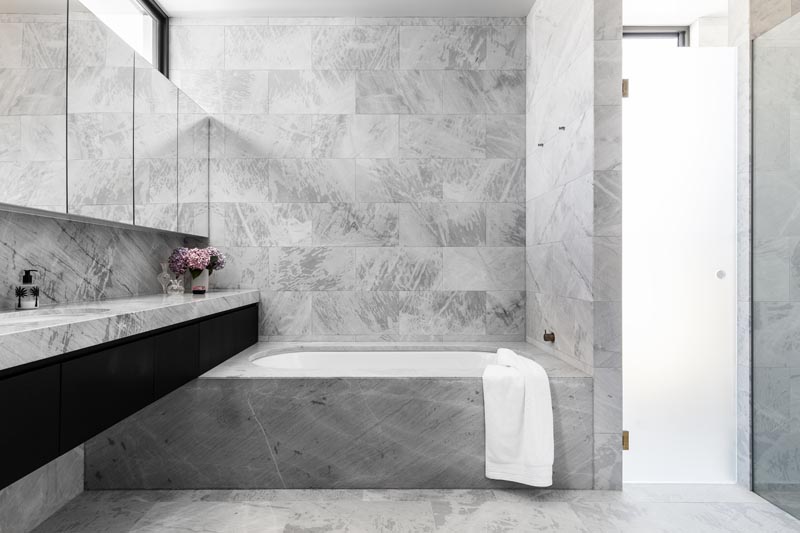 You'll also need to reseal your surface from time to time, as the original sealant will wear away, leaving your stone more vulnerable to damage. There's no firm rule about how often this needs to be done, and the simplest approach is to do it when water no longer beads on the surface.
Some sealants can be reapplied on a DIY basis, and there are even stone cleansers that also contain sealant, which essentially top up your protection each time you clean. But getting it done professionally will guarantee the best result.
Dealing with spills, stains and other damage
If you spill something on your stone surface, it's important to remove all trace of the offending substance as quickly as possible. If a stain or other mark is left behind, there will be a best-practice technique for minimising the damage. It could be a process of osmosis, for example, or exposure to UV light. The key is to be clear about the specific substance that caused the stain, and then to get advice from experts.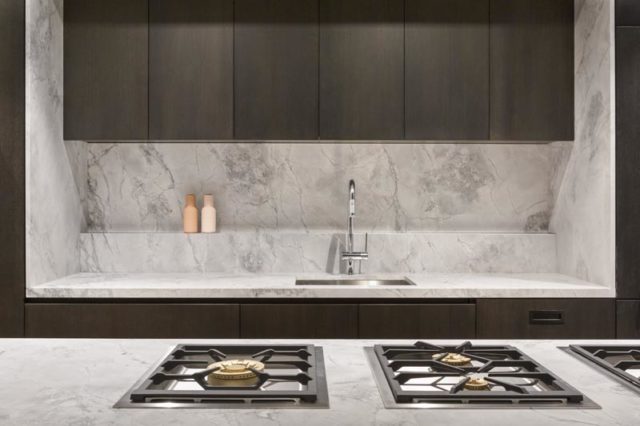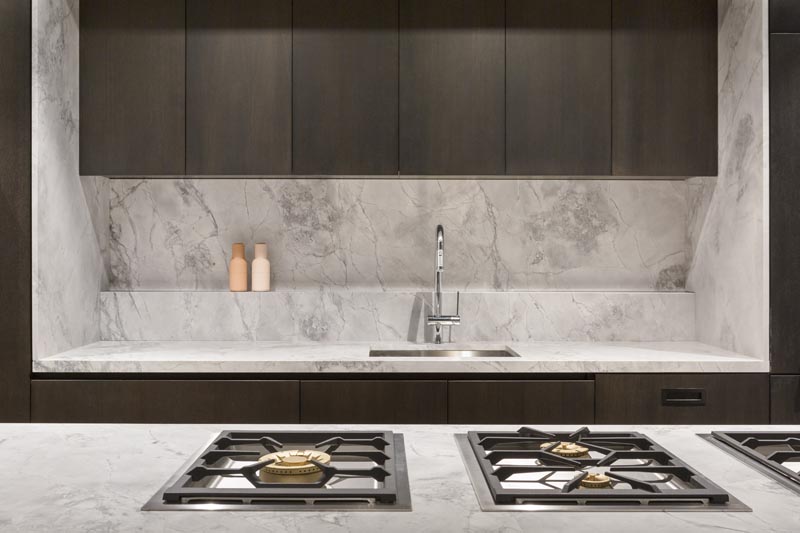 And even when major damage has occurred, whether it's a chip, a deep scratch or an oil spill that's been left to absorb into the stone over a period of time, there's no need to panic, because natural stone can be re-honed or resurfaced, returning it to its original pristine state!
But through all of this, remember that one of the most appealing aspects of using not just natural stone, but any natural material, is the unique beauty and character that comes with its patina – that is, the changes in appearance brought about by use, by your daily life. Managed within the above approach to care and maintenance, it brings authenticity and individuality, and is something to be celebrated. Much like those ancient stone surfaces in Rome!
-Phil Brenton is managing director of Artedomus, Australia's leading supplier of unique, high quality stone, tiles, architectural surfaces, bathware and furniture for commercial and residential architectural projects.