When interior designer Frances Cosway, of White Pebble Interiors, built her dream family home recently, both design and sustainability were top of mind. "Being environmentally conscious, it was important for us to design a beautiful, modern family home without compromising on design, whilst integrating sustainable design to maximise energy efficiency," says Frances whose home went on to win the coveted 'Best Ecological Sustainable Design for Bayside 2015' award.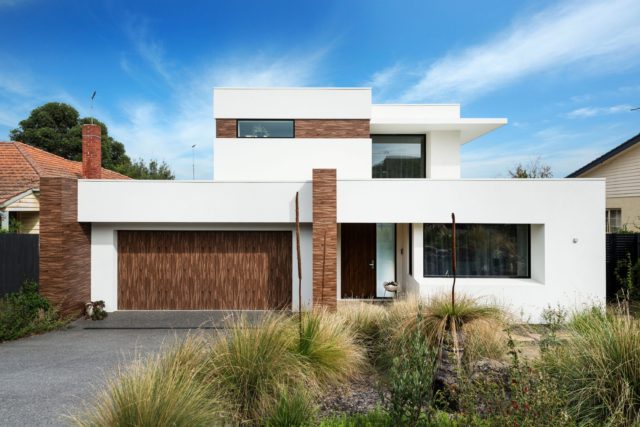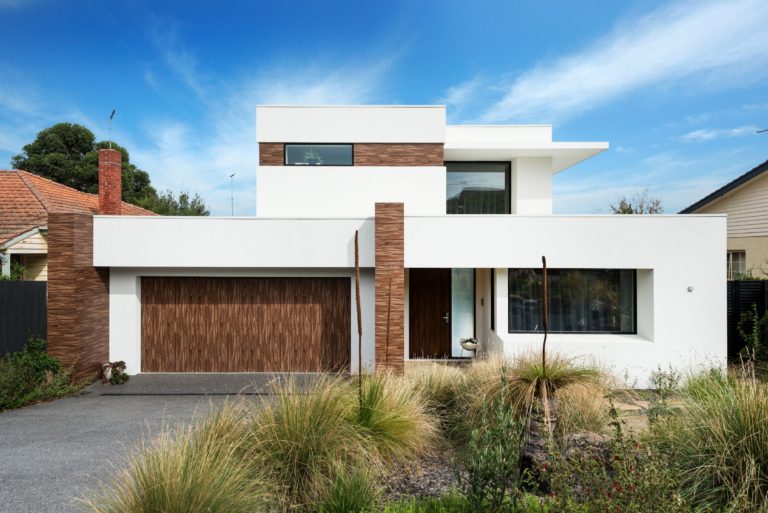 "The award acknowledges the passive solar scheme of the house, the materials used (exterior and interior) and how the whole site works together as an ecological and sustainable space – including recycling, composting, having a sustainable garden and natural pool," says Frances.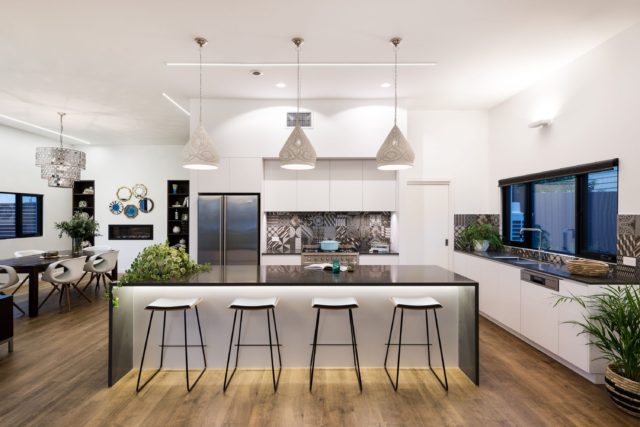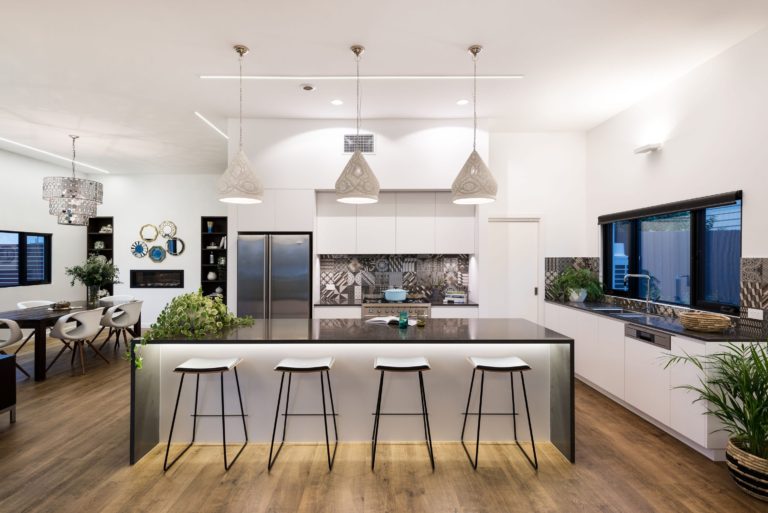 The home's natural focus extends to its aesthetics too –  it boasts relaxed, resort-style design complemented by an abundance of light-filled open spaces, naturally landscaped front and rear gardens and, most interestingly, a natural billabong that is enjoyed by the whole family. What a talking point!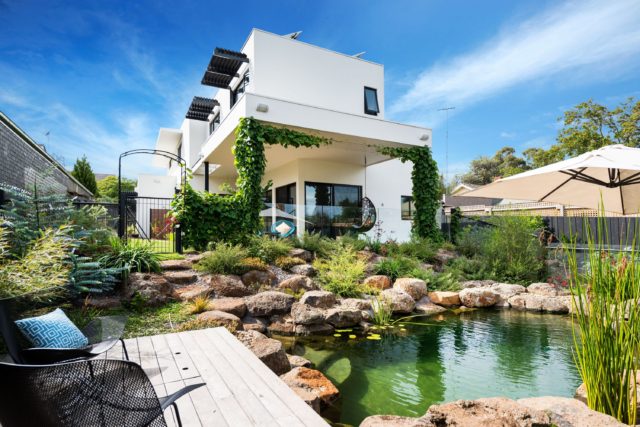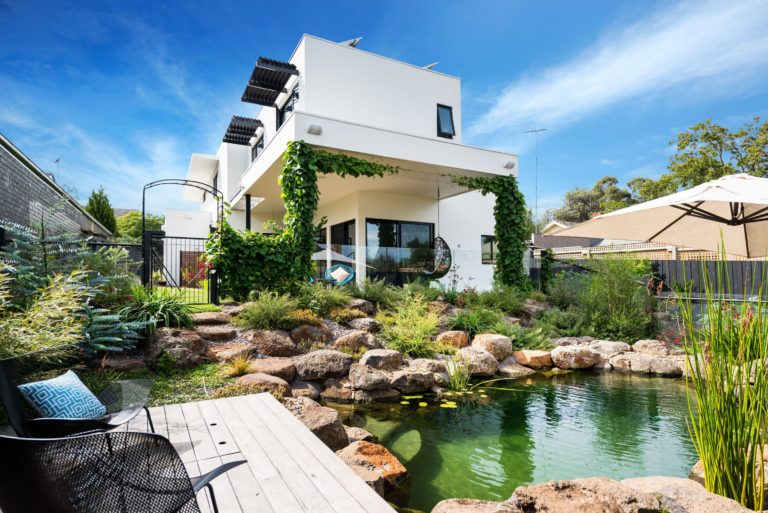 The open-plan family home is extremely energy efficient (7.3 stars to be exact) and was no more expensive to build than a standard home yet features passive solar design, thermal mass and next-generation insulation, an airtight building envelope, heat-recovery ventilation, low environmental impact building materials and high efficiency glazing and shading.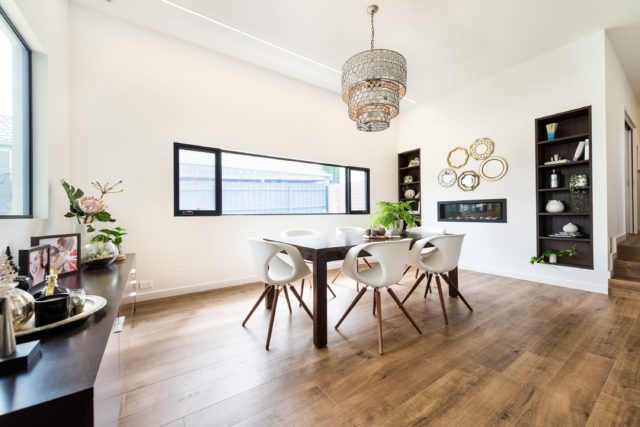 "We are very proud to showcase our home for energy efficient products and technologies, proving that sustainable living need not cost more or compromise design and living space," says Frances who worked as an interior designer in London and Amsterdam for 12 years.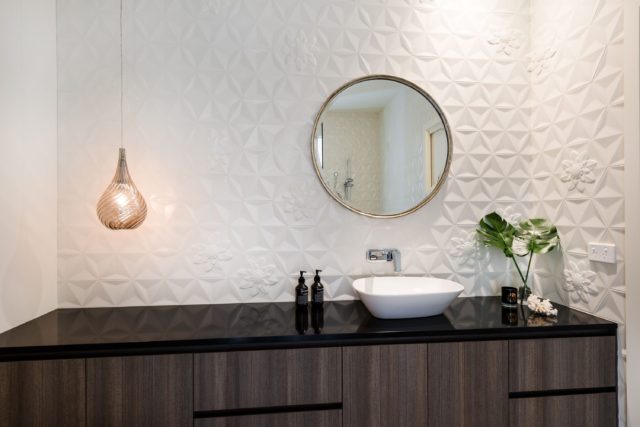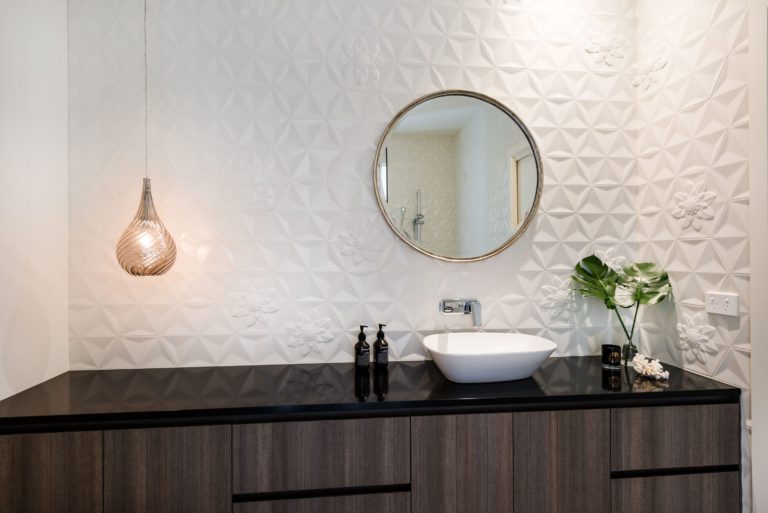 The home is open as part of this year's Sustainable House Open Day, held on Sunday September 11, 2016. Register here if you'd like to attend and go into the running to win a one-hour design consultation with Frances, valued at $280. Check out more of Frances' work here.