I love the warmth and charm of this 130 year-old home in Melbourne's Brunswick East, described by its resident florist Petra Cremming, as "random".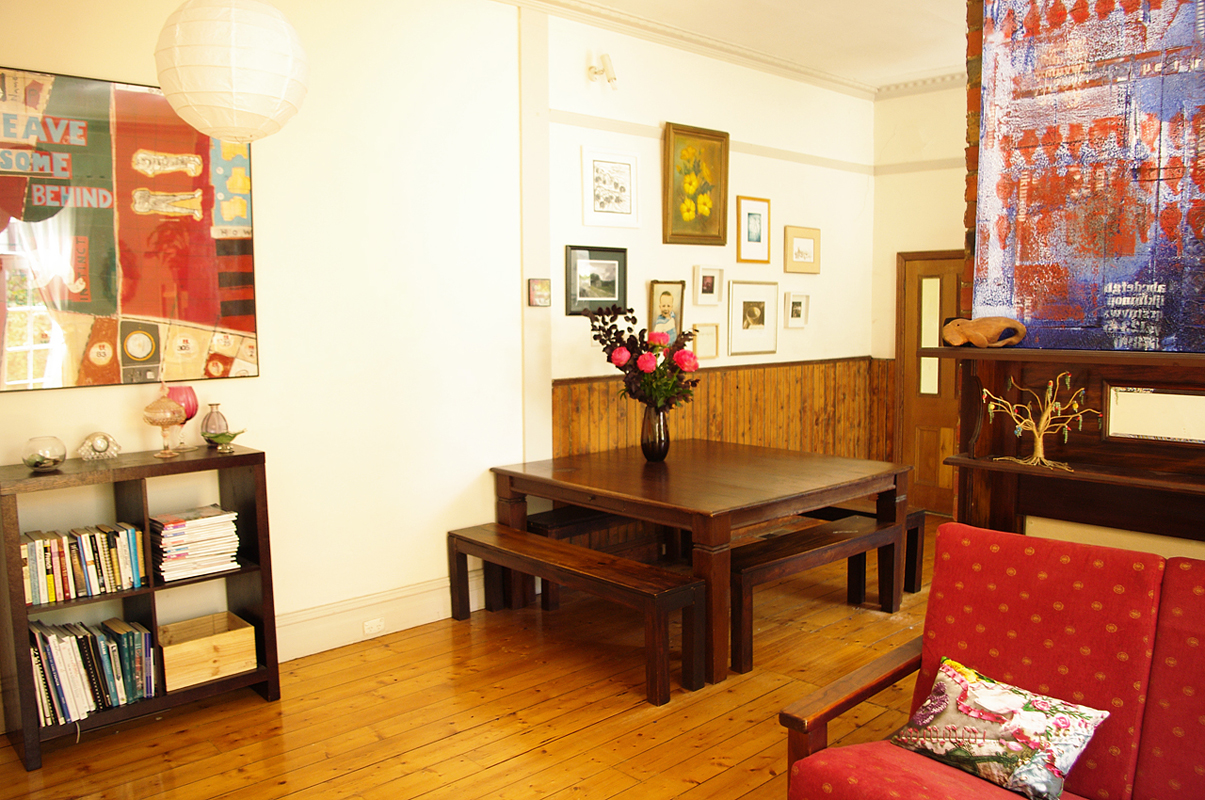 Much has changed since Petra moved in two years ago, including a green feature wall in one of the bedrooms. "Think Kermit the frog green! That immediately got painted back to off white! Also the kitchen cupboards and doors were wood veneer and we painted over everything in white and used backboard paint on the pantry doors. It's great for shopping lists, reminders, random love messages and we have even used it as a menu board for a dinner party."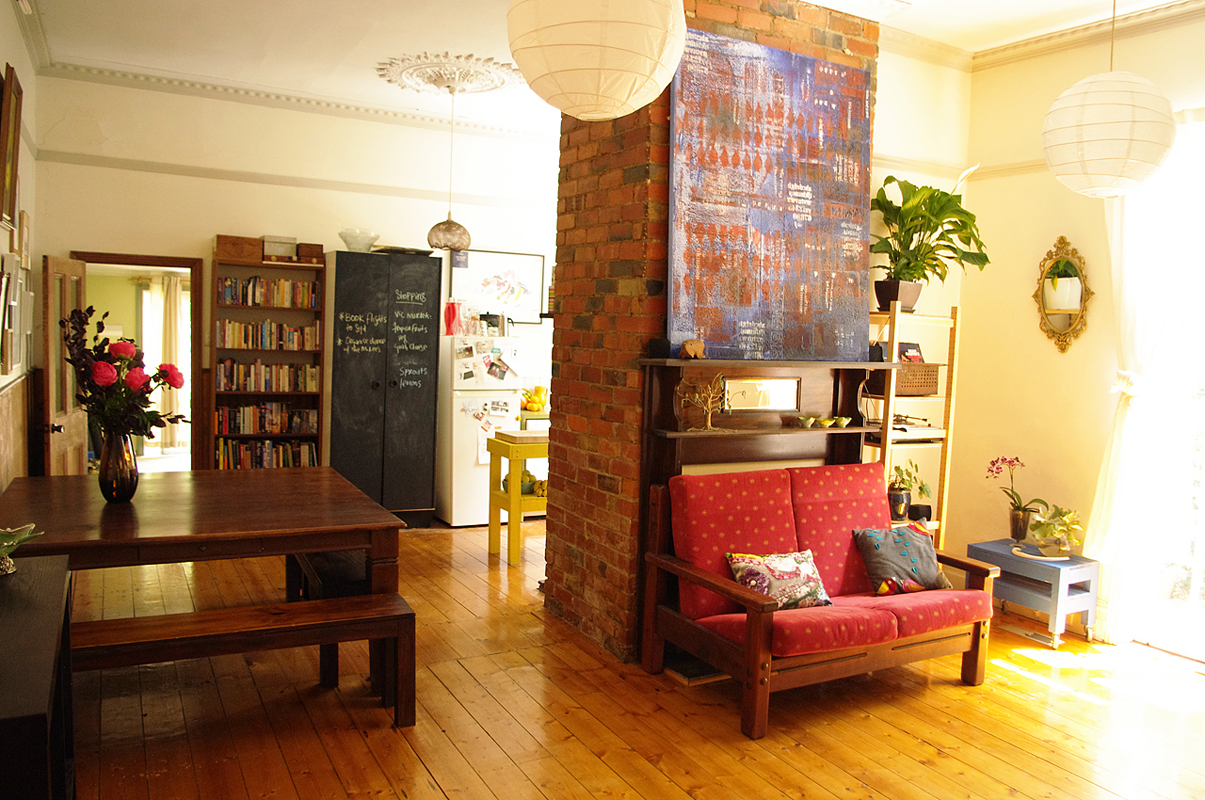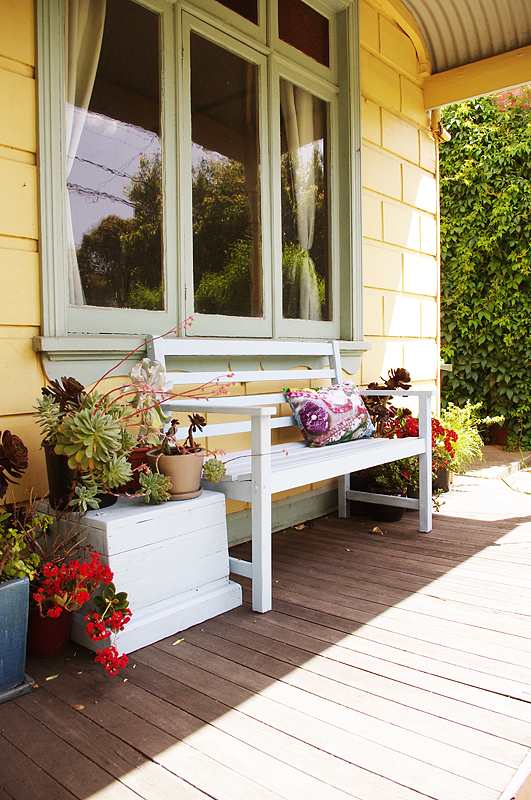 It was once part of a dairy farm and there are rumours it was also a boarding house in its time. Petra, who also has her studio there, loves the the super tall 12-foot ceilings and bags of character, with old cornices, plaster rosettes and fireplaces in every room. Two of them even work!
"I love the French doors in the lounge room that open onto a private sunny courtyard where I grow lots of succulents, geraniums, and a myriad of flowers and plants to use in my work," she says. "The garden at the back is full of flowers and vegetable garden beds and opens out into my studio. It's really great being able to work from home, pick from my garden and duck inside to make a herbal tea or a lemonade." Doesn't that sound just dreamy?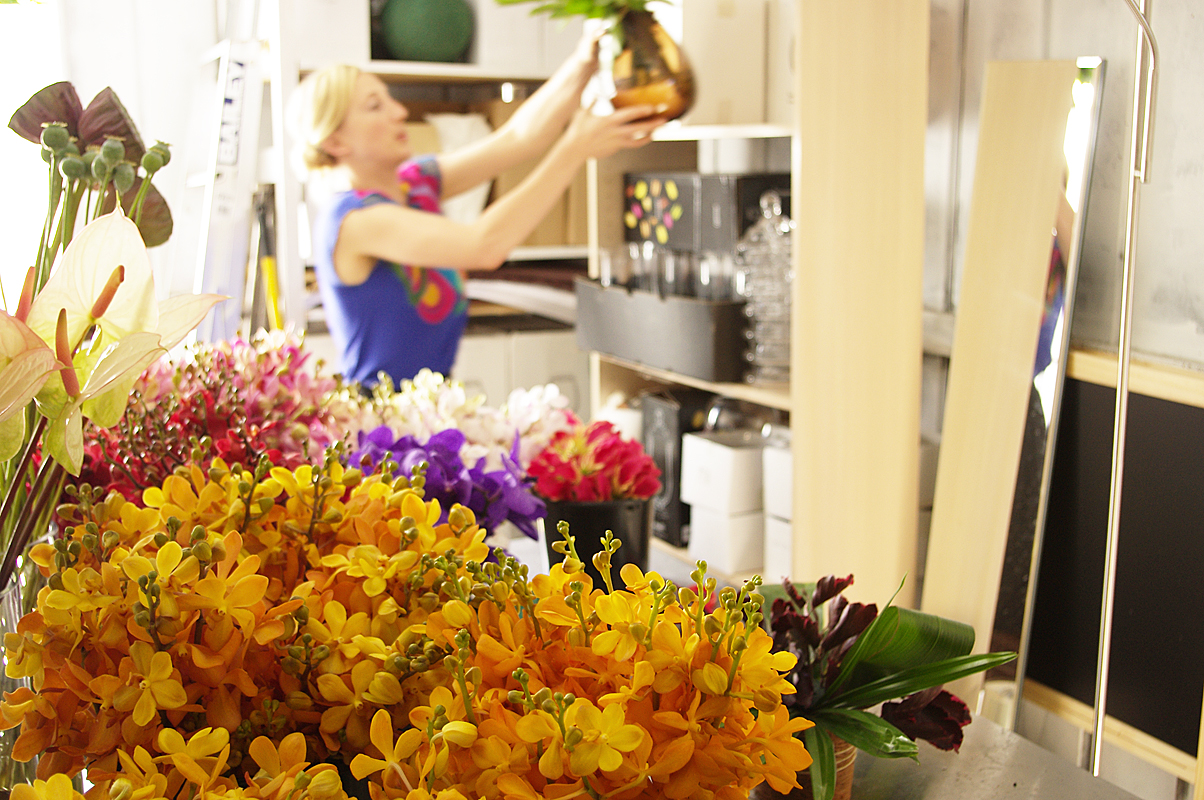 "The fact that the house still has some of of its original features and many added over the years, make it a story unto itself. There is a stained glassed window of a kookaburra in the bathroom, which is a completely wood panelled, circa 1985! I'm starting to think that the bathroom most certainly needs some hanging macrame with ferns!"
Petra, who owns Pomp and Splendour and lives there with her boyfriend, says: "There is an extension at the back of the house (now used as a yoga room) which again is a completely different era with its timber framed glass sliding door and cream carpet! The randomness of the house in many ways suits perfectly our collection of ecelctic decor, furniture and art.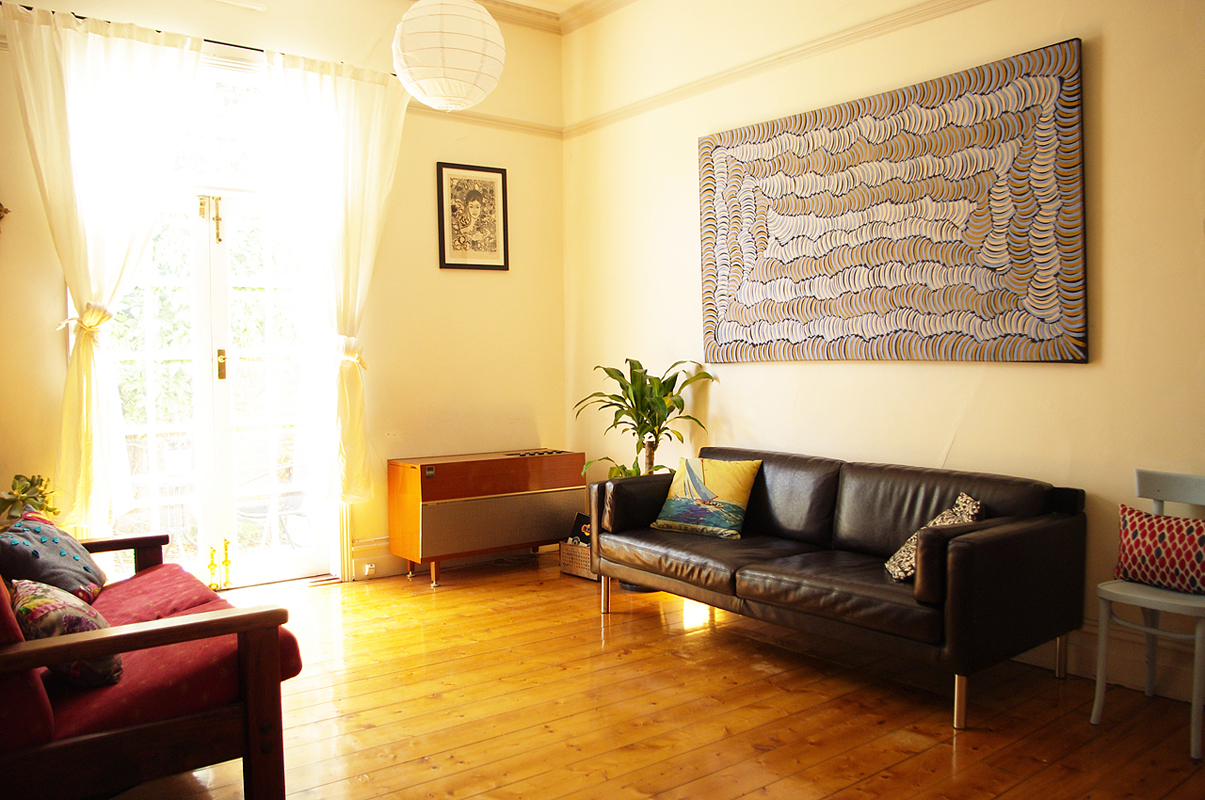 "We have lots of inherited pieces, refurbished bits and pieces and a few special custom made items.The colour palette and decor is a constantly evolving thing. I change my mind so often, get a new idea I have to try, move all of the paintings around, think I need more plants, need less plants, more colour, more warmth etc."