Have you Met Miss Jones, fill-a-box and sale. These are all things I like to hear, especially together!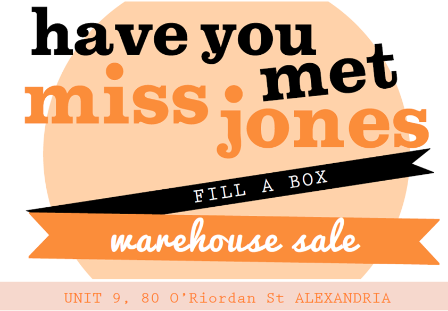 It's time for the annual fill-a-box sale next Thursday, Friday and Saturday (5, 6 and 7 December 2013) where you can grab a box and fill it with your choice of bargains for as little as $10. Squeal! Plus, mention Interiors Addict and get an extra free gift.
Many of their popular bone china designs are included like vases, ornaments and Christmas decorations at up to 90% off. Also available, individually priced, are clay pottery vases, birdcages and the resin range.
Have You Met Miss Jones, Unit 9, 80 O'Riordan Street, Alexandria, NSW 2015.
5 and 6 December from 9am to 5pm and 7 December from 9am to 1pm.