To celebrate the hundredth anniversary of the birth of renowned Danish designer Hans J Wegner, fashion designer Paul Smith and textile provider Maharam have collaborated with Carl Hansen & Søn (the world's largest manufacture of furniture designed by Wegner). The collaboration sees the release of a limited edition collection of some of Hans' most iconic works, with a perhaps equally iconic stripe!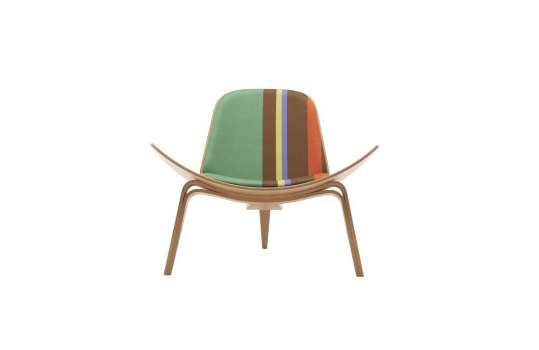 Wegner, with his pioneering Modernist aesthetic, was best known for his idiosyncratic chair designs, such as the Wishbone. Created in 1950, this piece, with its characteristic-shaped back support, became one of his greatest successes; other definitive designs include the three-legged Shell Chair, the minimalist CH28, the CH163 sofa and the contemporary classic, the Wing Chair.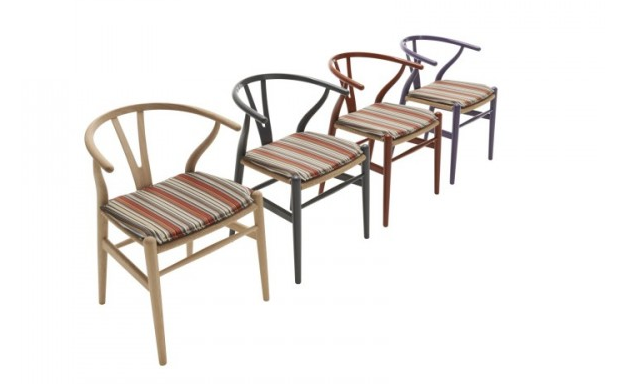 This collaboration however, takes the work of Wegner and transforms it. With Paul Smith himself having personally selected his favourite classic Wegner pieces to launch a capsule collection, upholstered in 'Big Stripe' and the new colours of 'Stripes'.
Designed by Smith in collaboration with Maharam, these two wool textiles explore stripes at dramatically different scales, conveying Smith's imaginative approach to colour and proportion. As part of a touring exhibition, the collection was unveiled at this year's Milan Fair in April before arriving here in Australia. It will be presented at Paul Smith Melbourne and also at Kvadrat Maharam in Sydney until 26 September.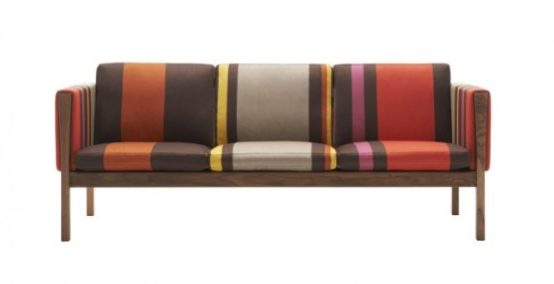 The limited edition furniture pieces will be available to purchase during this time from Paul Smith, 120 Collins Street, Melbourne.