Mosman's Tea Room Gunners' Barracks has a fresh, revitalised interior, following a sensitive refurbishment led by Sydney architect Thomas Spangenberg.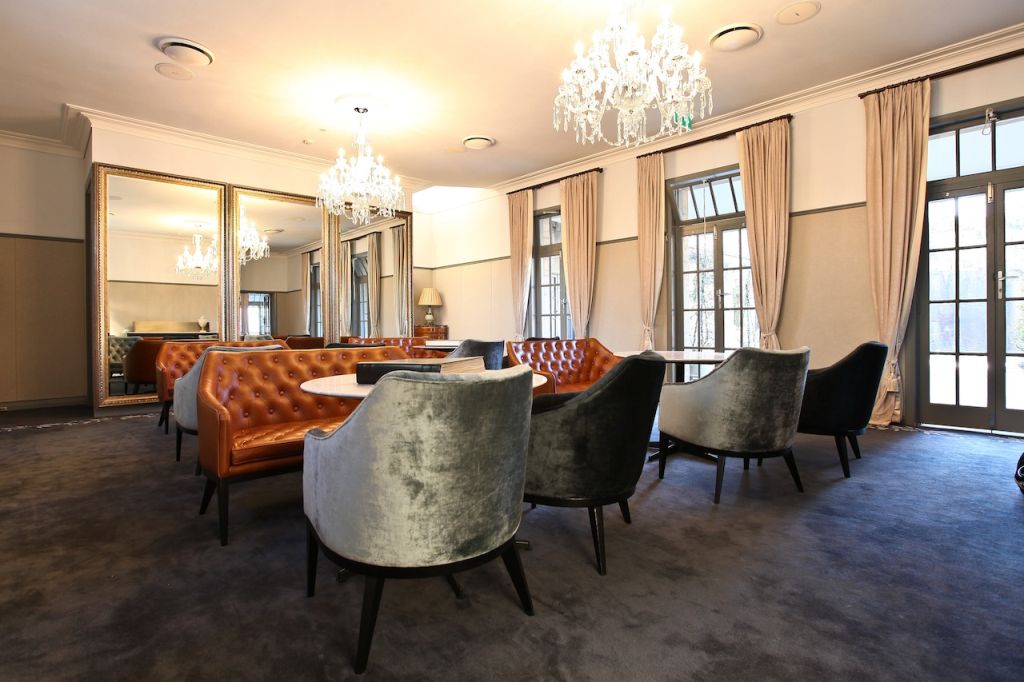 Nestled within bushland at Georges Head (and pleasantly close to Interiors Addict HQ), it boasts some of Sydney's most spectacular harbour views and is one of my favourite high tea destinations.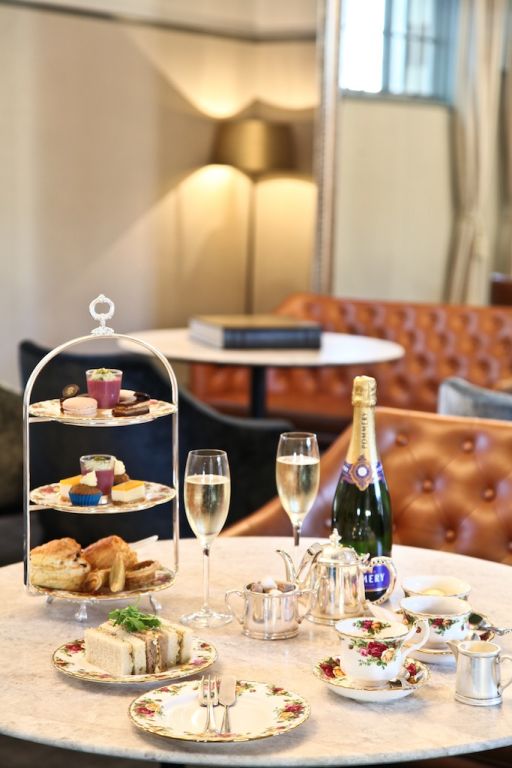 The former military barracks, originally designed by colonial architect James Barnet and constructed in 1873, was carefully restored and re-opened as a dining and event venue by Grand Pacific Group in 2005. "Following seven years of high intensity trading, we wanted to reinvigorate the venue by creating a contemporary, sophisticated interior that still complemented the building's old-world charm and heritage," said Manuel Spinola, founder and CEO.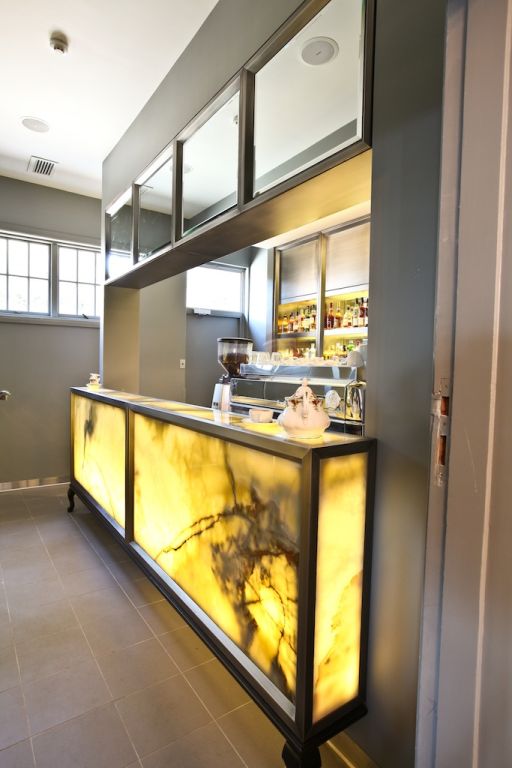 The result is a softer, lighter colour palette and modern, updated design features including custom designed carpets, wallpaper and curtains, offset with stunning Waterford crystal chandeliers. Customised furniture crafted from Calcutta marble, onyx stone and solid timber is upholstered in exquisite fabrics and leathers.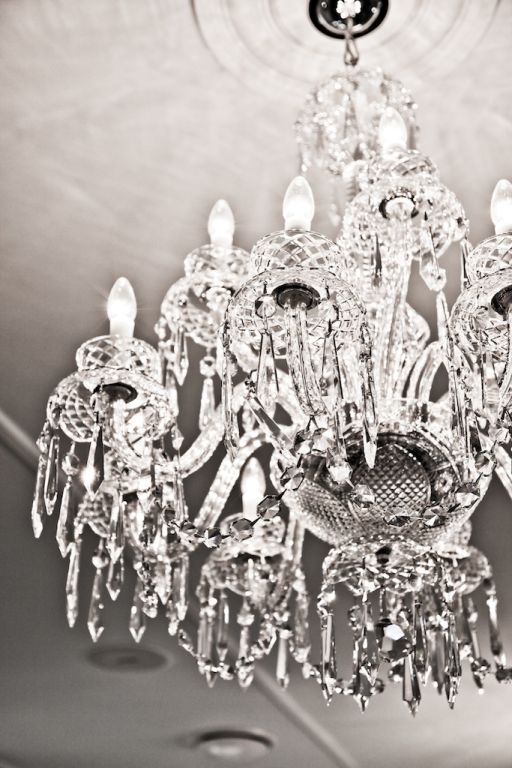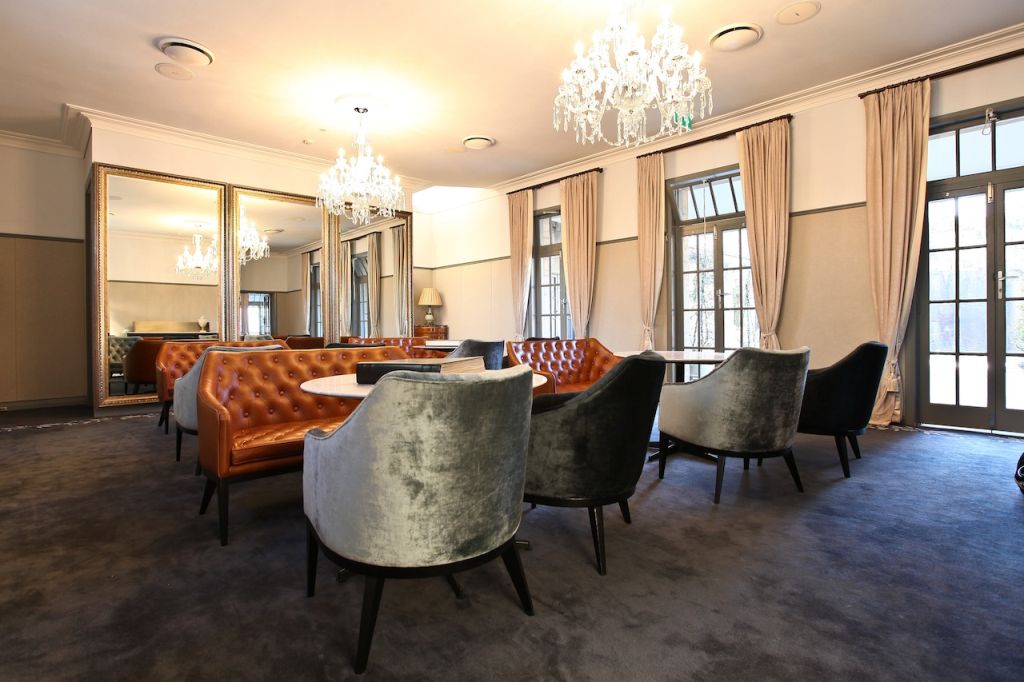 The exterior has also enjoyed a cosmetic facelift with the previous heritage colours of burgundy and yellow replaced with shades of grey and white to complement the sandstone heritage building while giving it a more modern feel. The sandstone courtyard has been transformed into a new outdoor seating option. With stylish outdoor furnishings, it's the ideal space for corporate breakouts, pre-event drinks and more intimate dining experiences.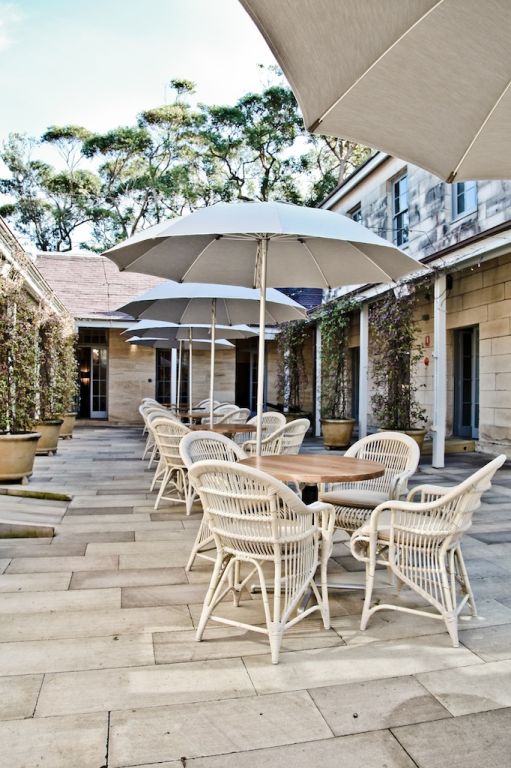 Meanwhile, the harbour deck has been fitted with a heated, retractable outdoor terrace roofing system that allows for the deck area to be open when the weather is fine and completely enclosed in inclement conditions, while still allowing guests to have uninterrupted access to the stunning harbour views of Camp Cove, Rose Bay and Watsons Bay.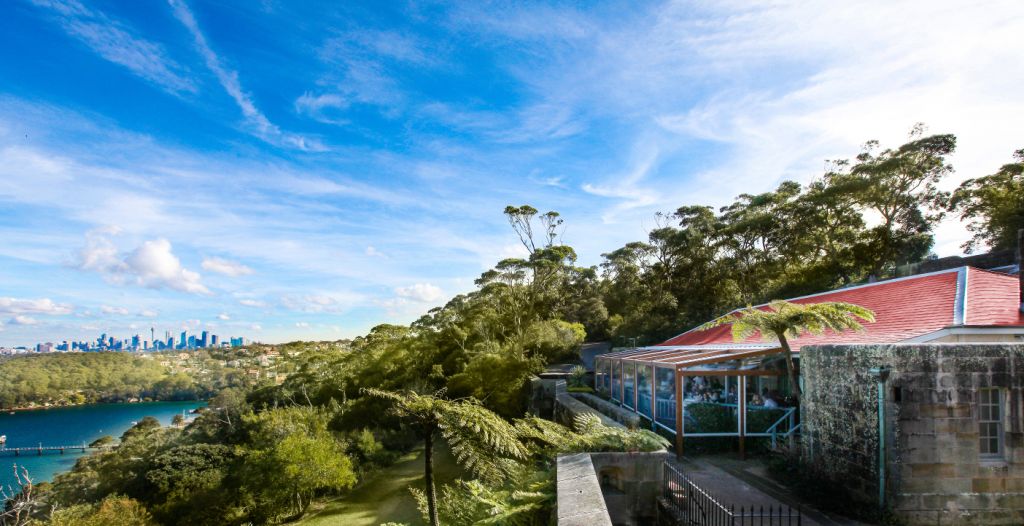 "We have sourced furniture and fittings from all over the world, with every element and finish carefully selected to suit The Tea Room Gunners' Barracks' opulent charm and style," Manuel adds. "We're thrilled to have given this 139 year old building another new lease on life, to be enjoyed for years to come."