By James Fisher
With the weather warming up and entertaining season just around the corner, now is the perfect time to give your living space a major refresh. So shake off your dusty paint brushes and get ready to incorporate these trending furniture and flooring finishes into your home.
Floor paint – white


The white painted floor is a popular choice this season. Stylised shots in particular look beautiful with this as a backdrop and can generate a minimalist look, rustic feel or a coastal vibe. White floor paint provides a calming base for your interior and can be dressed using top trends like muted colours and natural woodgrains. For this style we would suggest using floor paint without a glossy top coat and to dress the space with simple furnishings.
Semi-transparent floor finish – black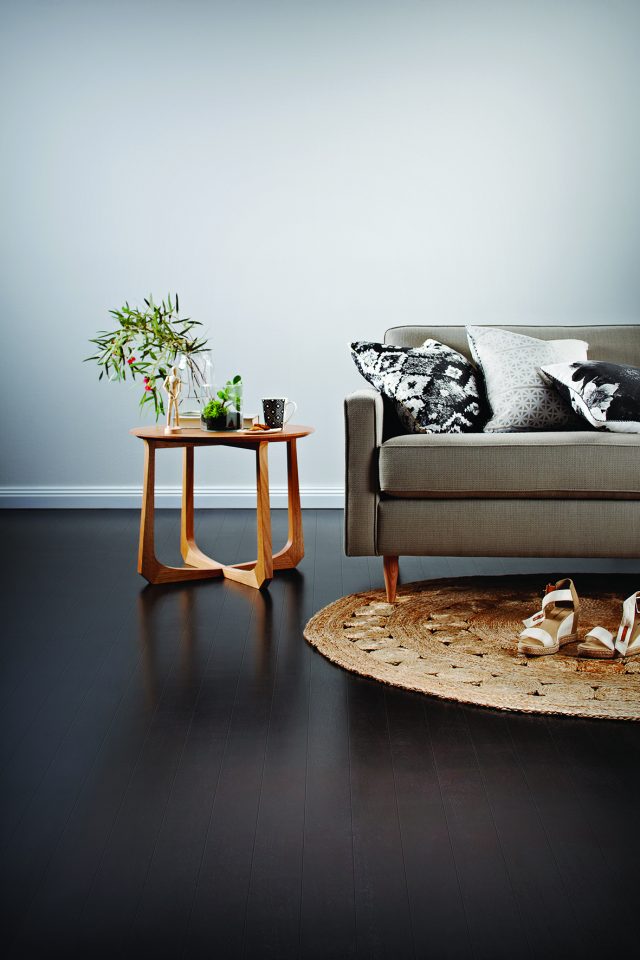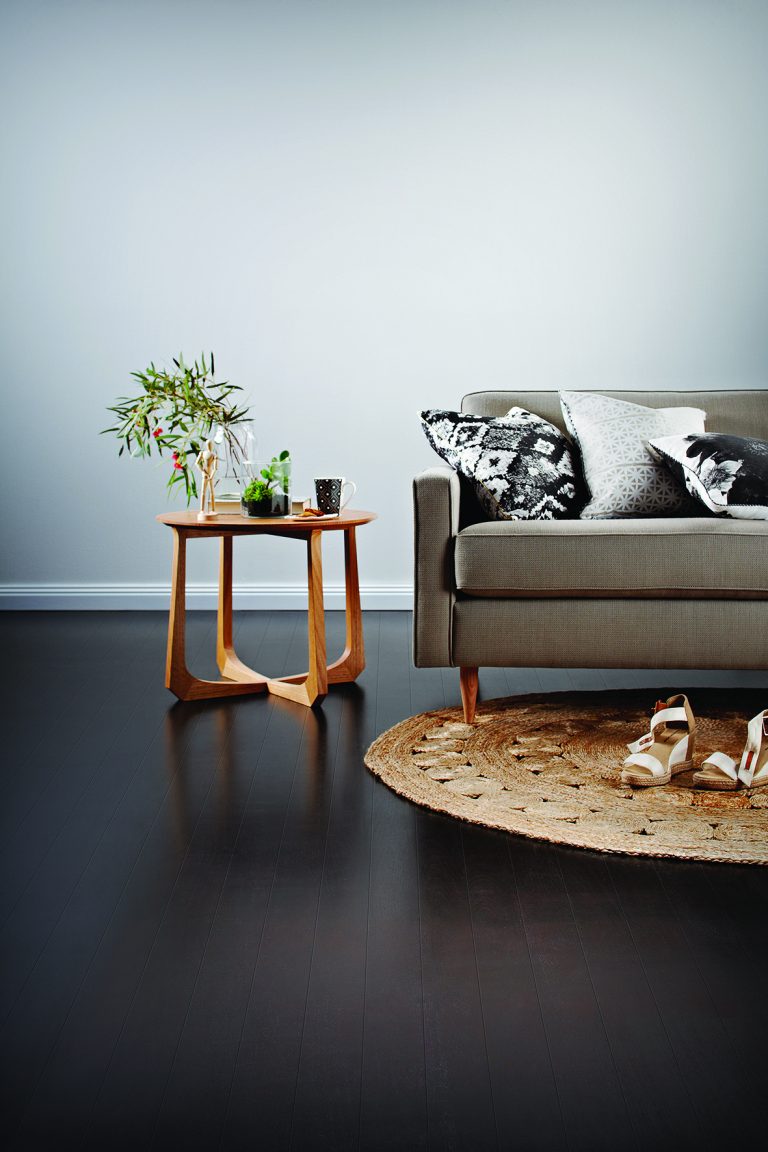 On the other end of the spectrum, we're seeing renovators and DIY enthusiasts opting for a darker base. Silky smooth stain in black can look stunning in either matt or gloss. Complement a dark floor with crisp white skirtings, stair kickers or wall panelling. Balance the overall look with simple fauna additions to breathe life into the space.
Semi-transparent floor finish – liming white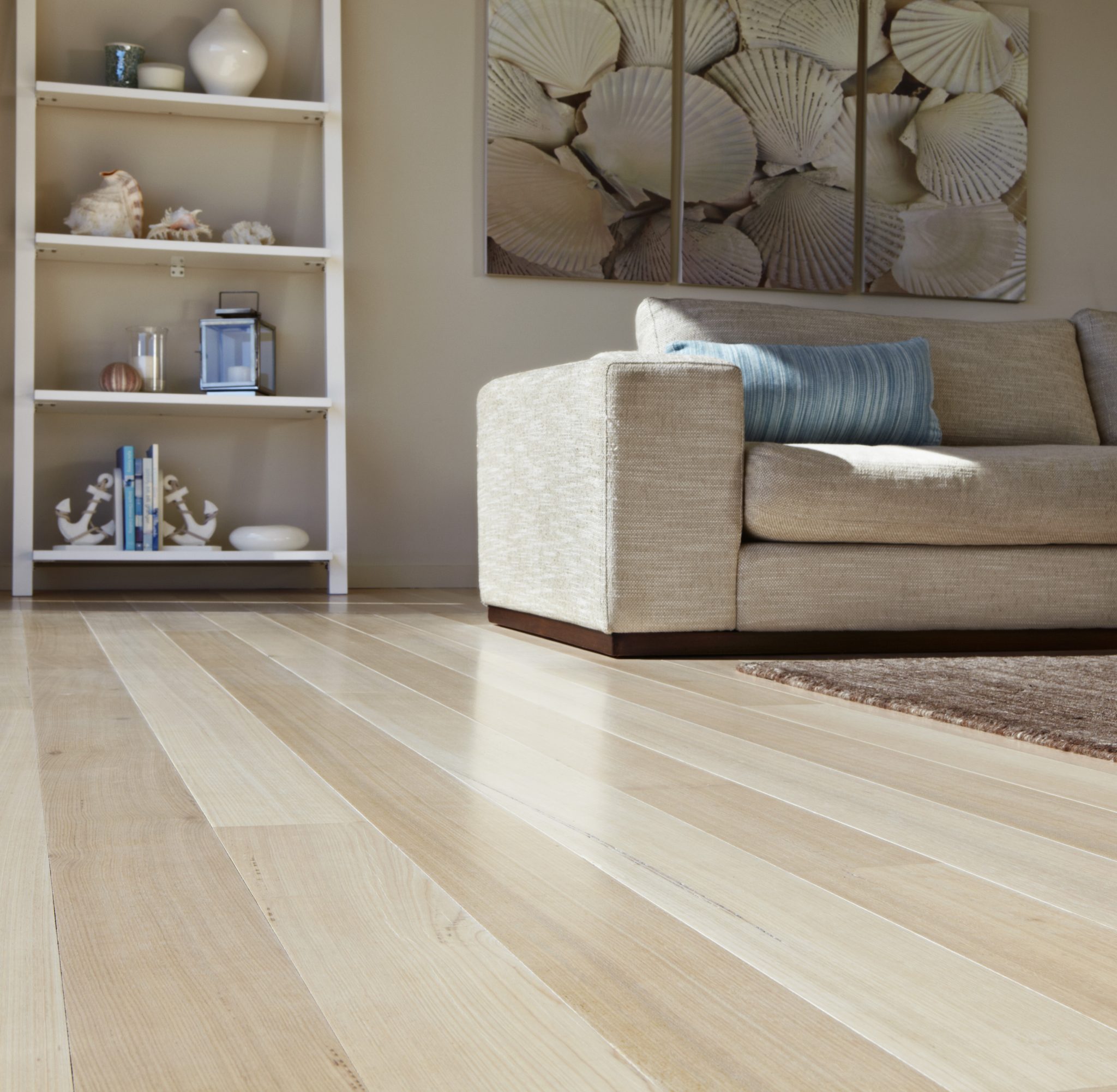 A white based semi-transparent floor finish can introduce a soft, milky look to your space without yellowing over time. The soft undertone brings a sense of warmth to a living area and works well with a range of styles – from a neutral look to one with pops of colour.
We're also seeing designers favour greys this season, using grey tones as a preferred neutral. This is perfect for creating a natural, serene and highly versatile aesthetic.
Experimenting with pattern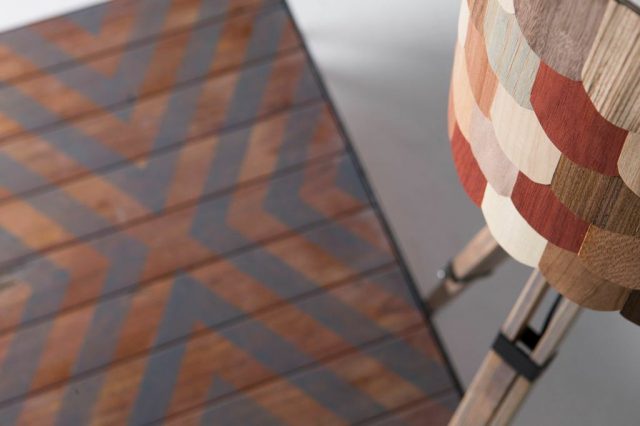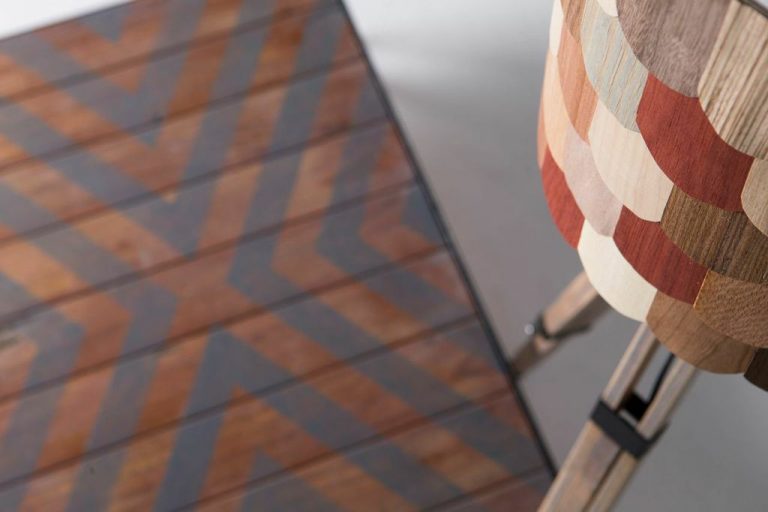 Try experimenting with a range of different colours for a truly unique look. Floor paint allows you to turn your floor into a standout feature by incorporating patterns or shapes. Simply mark up your desired pattern using painter's tape, then apply floor paint to the marked up area. This look can also be used for furniture items and is a great idea for DIY and upcycling.
James Fisher is the brand manager for Feast Watson, a pioneer and innovator in wood finishing systems. For more information on how to achieve these looks and the products available, visit Feast Watson here.