It seems all my favourite international bloggers are doing exciting things right now (I'm okay with it because I'm going to Europe for 6 months very soon!).
My favourite (fellow) Pommy interiors blogger Mr Bright Bazaar Will Taylor has a BOOK out. How exciting and what a huge achievement. You can pre-order online from Amazon UK or Amazon US (they're slightly different versions). With the subtitle Embracing Colour for Make-You-Smile-Style you can tell it's going to be a goodie!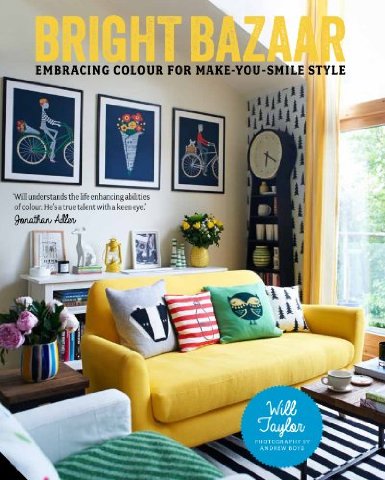 And the lovely Holly Becker from Decor8 just had her first baby, a boy called Aidan, who she introduced via Instagram (how else would a blogger do it?). Congratulations, Holly!
Over at SFGIRLBYBAY, Victoria Smith is encouraging everyone to collaborate on a project to create some Instagram-crowdsourced city guides, with chances to win Amazon vouchers and, if you're lucky, get heaps of new followers. Check it out. I'll be taking part myself.
Who are YOUR favourite overseas bloggers?