Taking the art of gift-wrapping beyond just coloured paper and satin ribbons, Shiho Masuda is renowned as one of the world's leading gift-wrapping experts, known for her imaginative designs that add that special personalised touch to any gift and the ability to make her intricate designs a surprise in itself.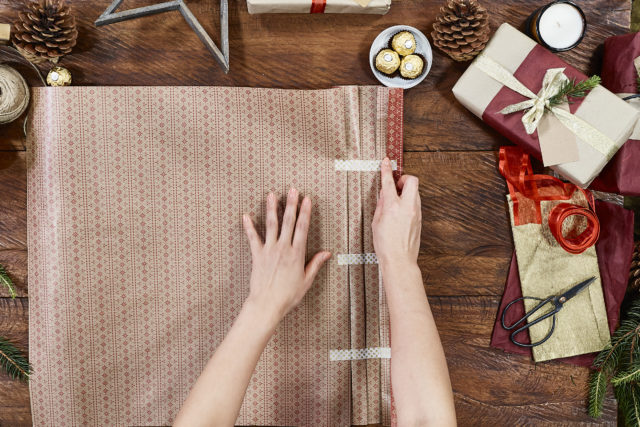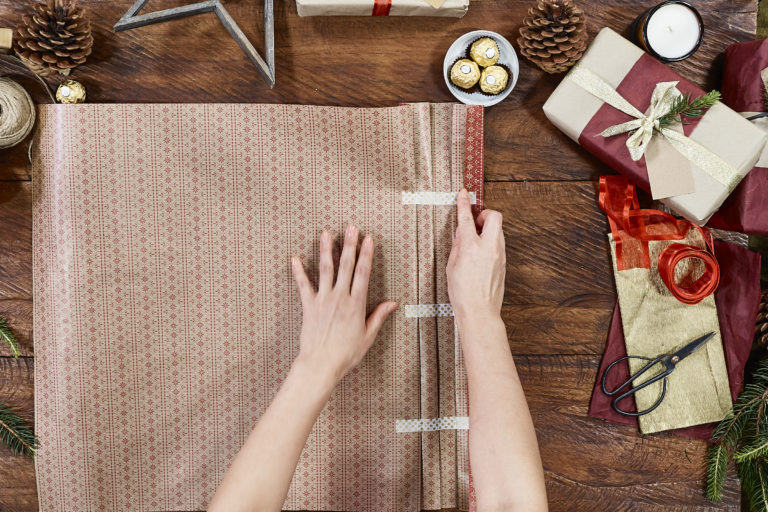 Shiho honed her skills as a gift wrapping designer in New York City and now teaches people worldwide how to get creative through her popular YouTube channel, Paper Guru.
"The wrapping of a gift is about so much more than ensuring the element of surprise for the recipient. It's about going one step further and showing the level of care that goes into the act of giving," she says.
Ferrero Rocher teamed up with Shiho to offer these expert tips. And you can watch a mesmerising video of Shiho in action at the end!
Create a theme – come up with a basic theme and then get the papers and ribbons to go with it. Your theme might be bright and beautiful or rustic charm, having an idea before you begin will help your wrapping project go smoothly.
Have the right tools – a sharp pair of scissors are a must for clean, straight edges. Double-sided tape is a gift-wrapper's best friend to ensure a neat and seamless, beautifully presented gift.
Choose your workspace carefully – having a large, hard-surfaced table to work on is important to complete the jobs efficiently and creatively. Working on the floor or carpet can make your wrapping harder to control.
Choose the correct sized paper – measure and cut your paper to the right size to fit your gift. Cutting the paper to the exact size you need and not to have too much excess will help you wrap the gift easier and cleaner.
Technique is important – when wrapping your gift, always make sure the paper is wrapped tightly. Any folds you make, follow the same technique to keep all folds tight and pressed against the box for a neatly presented gift.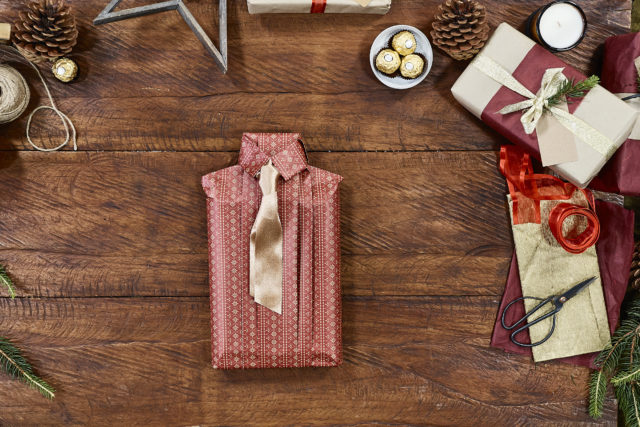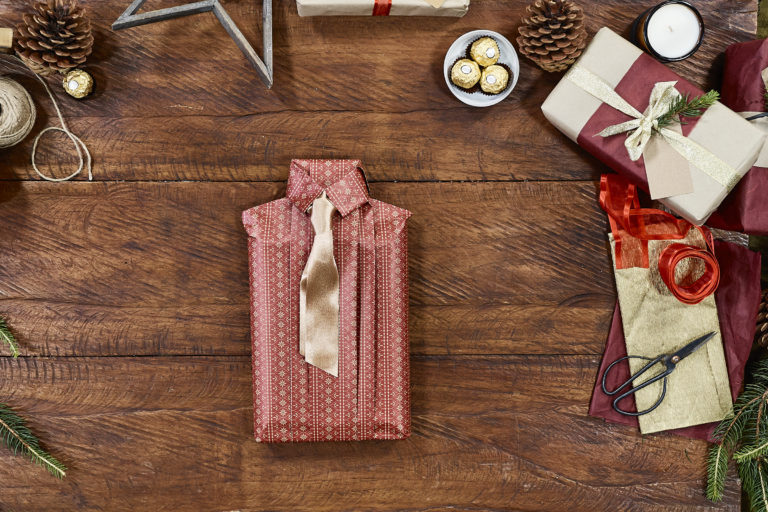 Have fun with the design – it's a nice touch to personalise your gift by creating a unique design for gift receivers. Create a shirt design for Dad's shirt, or elegant pleats for your sister's skirt!
Have fun with toppings – 'toppings' are always a nice addition, whether it be on cake, pizza or gifts! Get creative and incorporate natural materials onto your gift such as red berry branches, evergreen sprigs and cinnamon sticks. It not only adds to the festive mood but creates a natural scent that will boost the holiday spirit.
Try using different types of materials – store bought wrapping paper ribbons are not the only choices of gift wrapping materials. Household items such as wax paper, newspaper, magazines and empty product boxes can be great wrapping materials. You can also decorate the package using washi or masking tape.
Fabric options – many of us have to travel with holiday gifts and using fabric to gift wrap is a great way to not damage or end up with wrinkled paper. Fabric can be easily unwrapped and wrapped again and it can often be part of the gift itself.
Most of all, have fun – get into the spirit and create a holiday ambience with Christmas tunes, your favourite holiday drinks and sweets and surround yourself with the beautiful wrapping papers, ribbons and other materials. It will be hard to not get into the Christmas mood!
Now, check out this fab video and see Shiho in action for yourself! I can't stop watching it!
Get more tips and inspiration at the Ferrero Rocher website.