On the basis that most of our readers are female and may be looking for gifts for sisters, mums, daughters and friends this Christmas, I took great pleasure in rounding up four Australian jewellery pieces. I'd be delighted to receive any one of them, just so you know… Whether she's more boho or loves the trend for fine jewellery, I have you covered!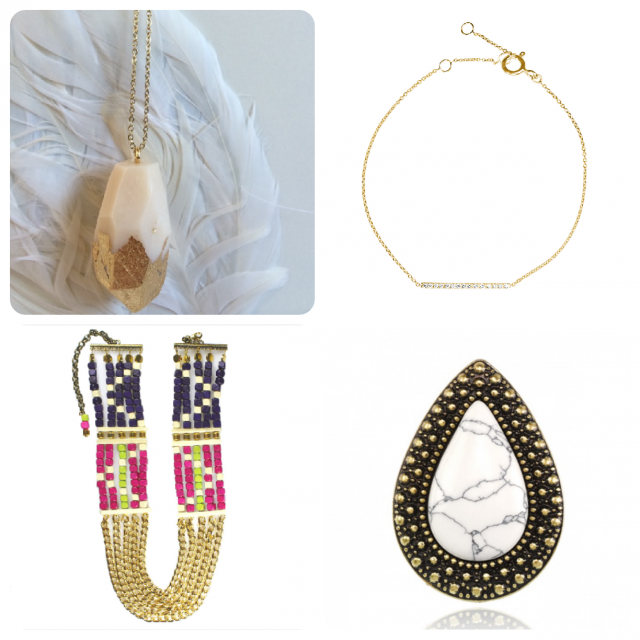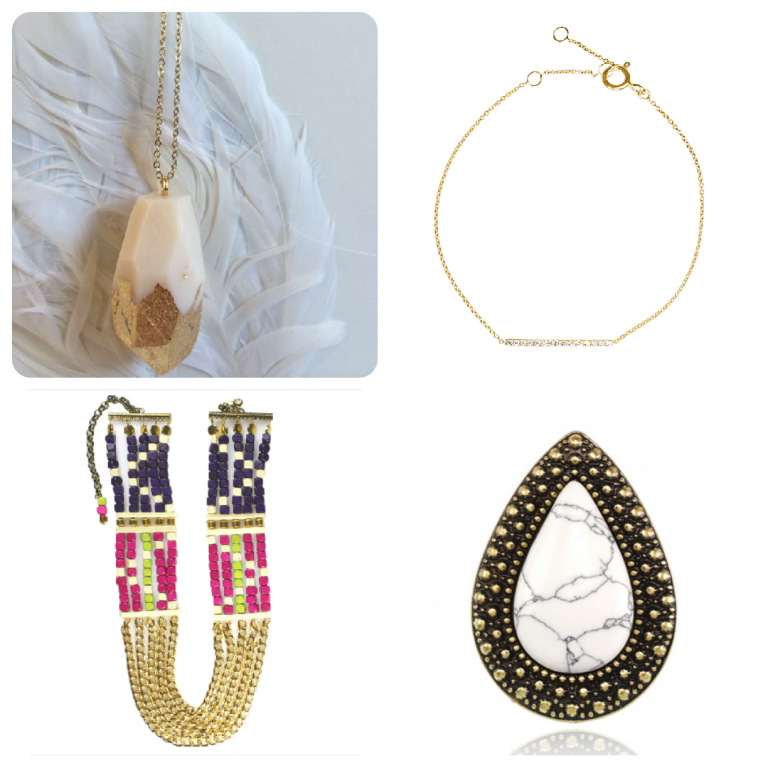 Clockwise from top left:
1. This faceted necklace from Miss Kelly Made in Tasmania is a ridiculous bargain at just $27 and comes in many other colours.
2. I love Claire Aristides' delicate pieces and this one has diamonds so, frankly, what's not to like? $465.
3. I have several of these bestselling Samantha Wills Bohemian Bardot rings. Because you get addicted to collecting them and she keeps bringing out more and more in different colours. A lovely gift and it comes in a gorgeous carved timber box. $79.
4. Alexandra Redmond's handmade pieces are colourful and beautiful. I'm not far off my first purchase. This Disco Nights necklace is $119. And it contains by favourite colour combo of navy and fuchsia!