With the 2013 Dulux Colour Awards entries closing on 8 February, there are just weeks remaining for architects, interior designers, colour consultants and students of interior design or architecture to showcase their creative use of colour and be recognised and awarded as industry leaders.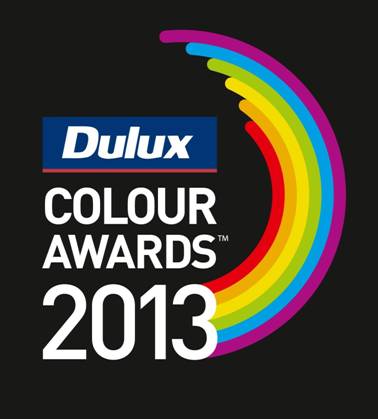 The categories are: Commercial Interior; Commercial Exterior; Single Residential Interior; Single Residential Exterior; Multi Residential Interior; Multi Residential Exterior and Students.
Winners from each category will not only claim industry prestige, an abundance of well-deserved accolades and up to $1,000 prize money ($500 for students), they will also be automatically entered into the Grand Prix award. The Grand Prix award winner will receive an additional $1,500 and a return economy airfare and accommodation to attend a renowned design event.
According to Dulux's Colour & Communications Consultant, Bree Leech, the awards strive to provide an outlet for recognition of exceptional talent. "There is such a depth of creativity across the eligible participants and they deserve an opportunity to be showcased at the level that the Dulux Colour Awards offer. The standards of entrants' submissions already received are exceptionally high."
Information and details on category requirements and how to enter the competition can be found at www.dulux.com.au/colourawards.
The 27th Dulux Colour Awards winners will be announced at an invitation-only event on 20 March 2013 in Melbourne.