All you have to do is sign up to our newsletter to get this brand new, free download.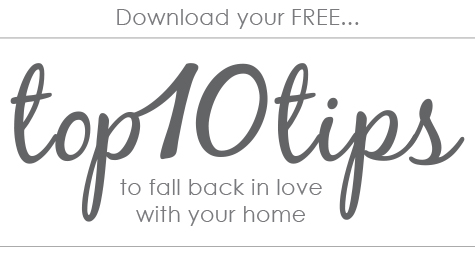 I was inspired to write this eBook after moving house four months ago. Pregnant, hormonal, tired and already starting to get the nesting instinct (and I'm already a neat freak and perfectionist at the best of times!) I started really hating on our new home for it not being perfect. I was whingeing a lot and even I started to get a bit over myself!
So, I put together ten great ways to fall back in love with your home and also, to get some perspective on not having to live in a show home and being realistic, about realising what is really important about how you feel in your space and how your space makes you feel.
I hope you get something out of it! Slowly but surely I'm getting there with our new place by following some of my own advice!
If you're already a subscriber, email us to be sent a copy.