By Vicki Kerr
Decorating your home with flowers should be an exciting project. Follow your instincts, use what you love and don't try too hard. You don't need an enormous amount of flowers to create a beautiful effect.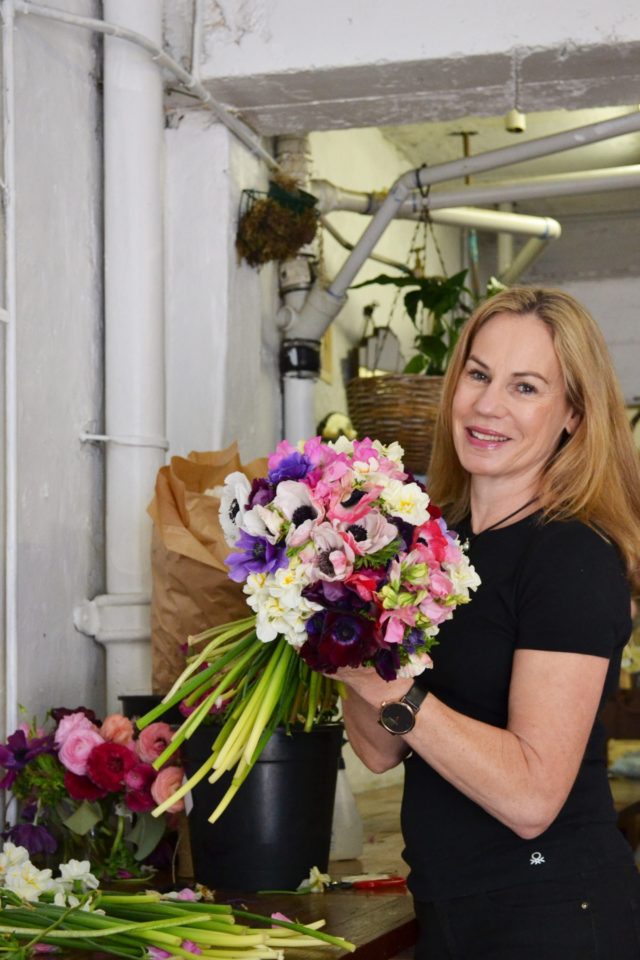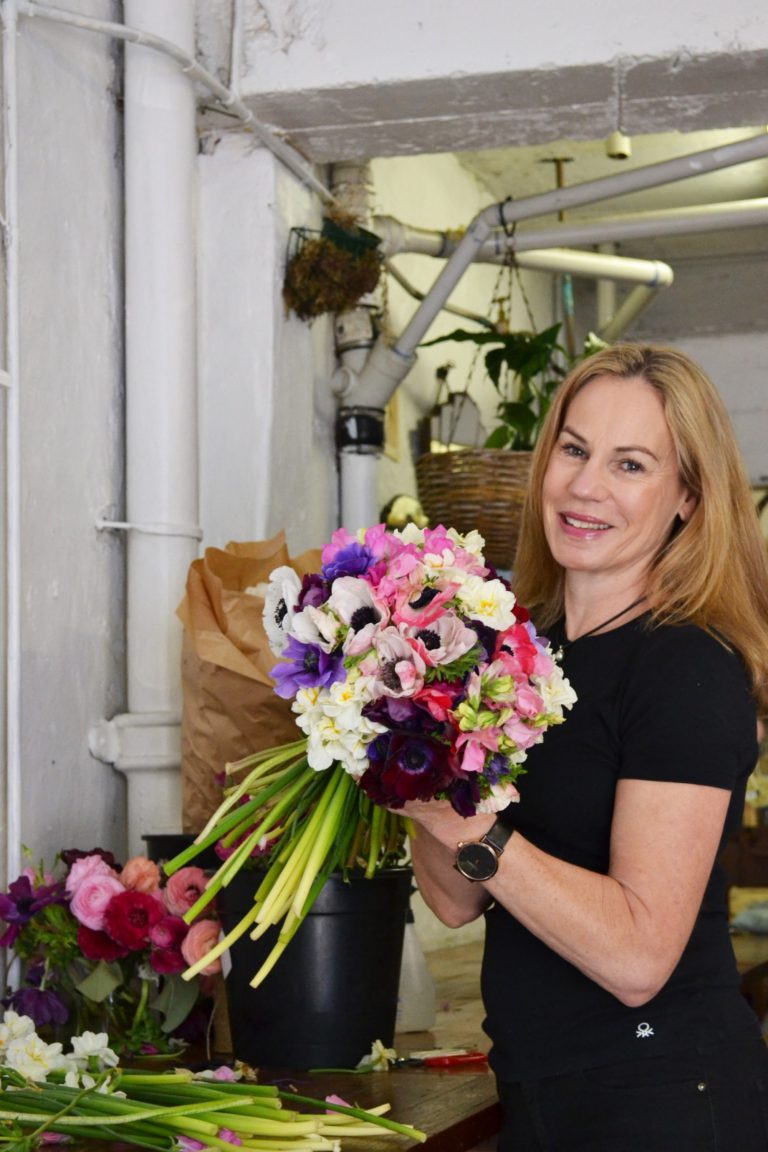 I like to think of home floral decoration as creating your own installations. It is so much fun as it leads you not only on the path of sourcing beautiful flowers, but also finding other interesting pieces that will complement the flowers. It's time to start looking at the back of the cupboard for quirky containers or looking in the windows of Vinnie's to see what treasures they might have. This could be a set of espresso cups that would look great with flowers floating in them or a mismatched collection of dinner plates that would really complement florals on a table. It's really about thinking this is my home, how can I decorate it beautifully with interesting props and beautiful fresh flowers.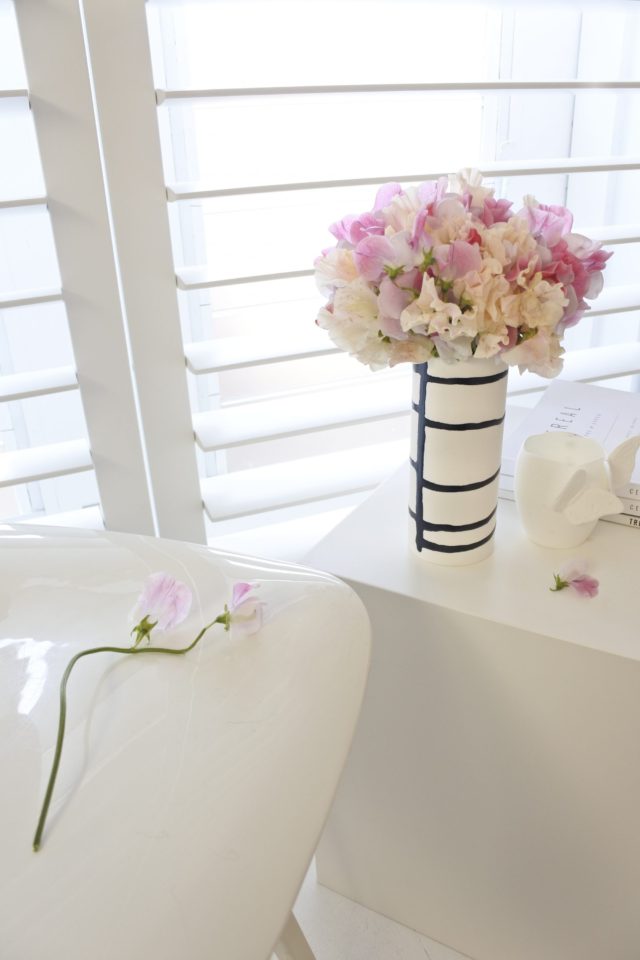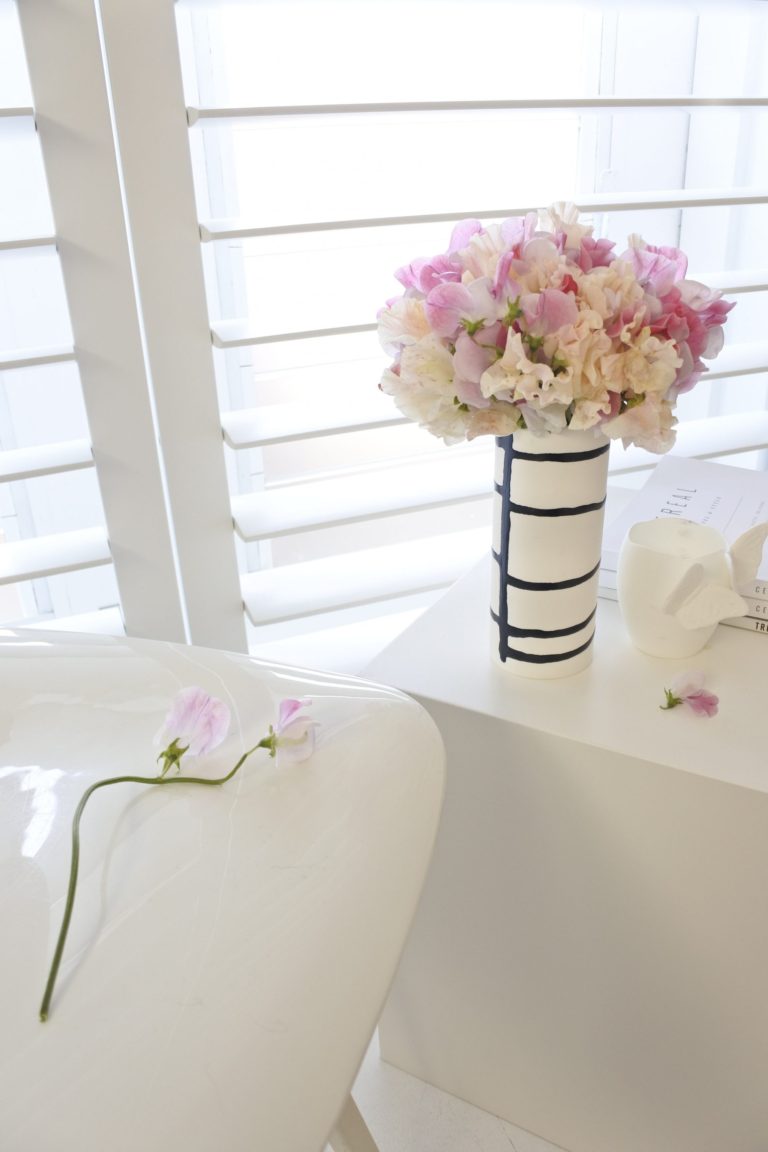 Always buy fresh flowers in season. Ask your florist when the flowers came in from the market. Don't be tempted to buy flowers that are on special or are sitting in the sun or in the wind outside the shop. It is really worth spending the extra dollars to buy good quality. You will be much happier getting a week out of your flowers as opposed to two days. Always cut the flowers on a slant and place them in fresh water. Change the water regularly.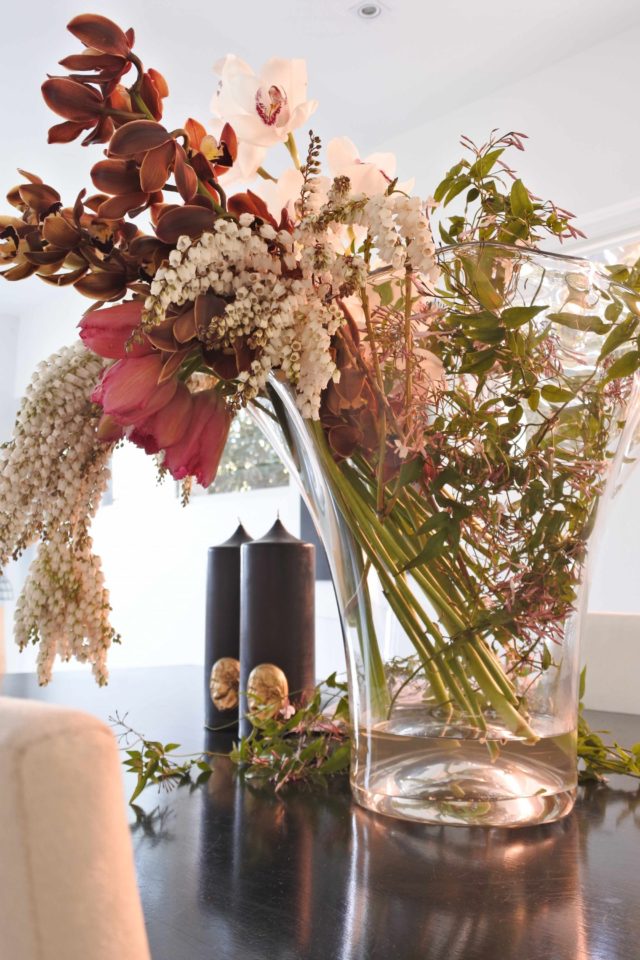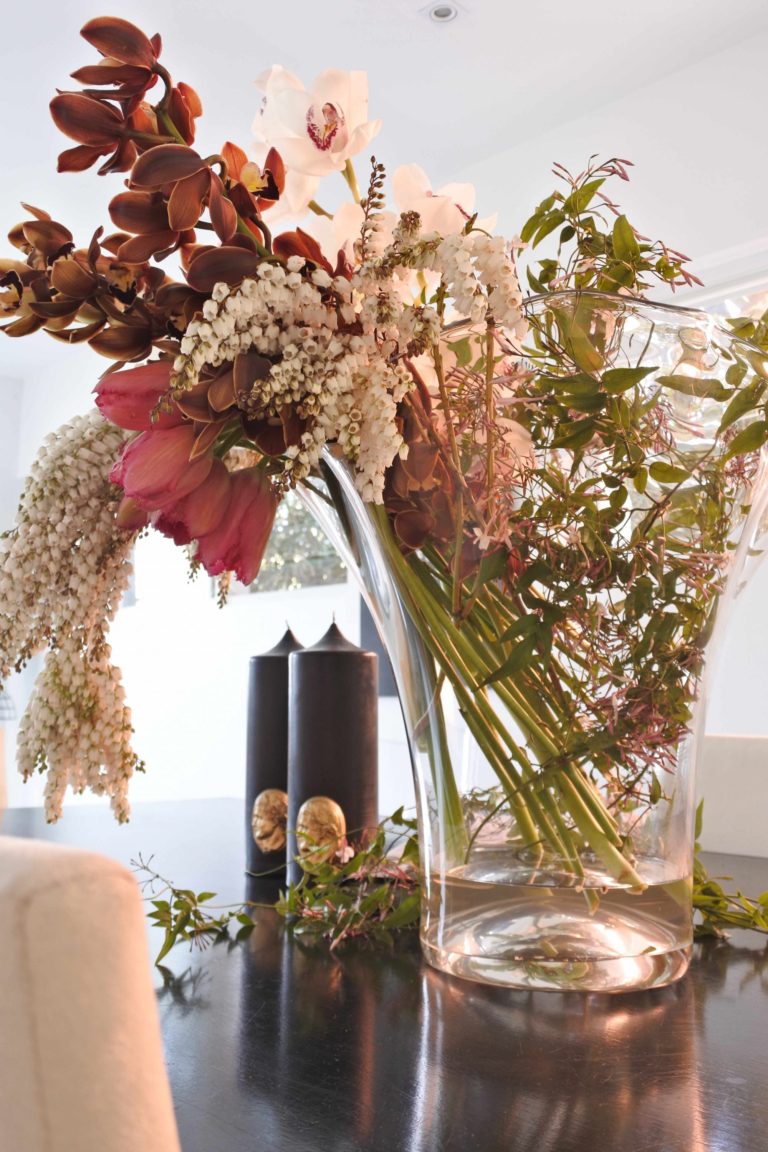 It is now time to look around your home and see where flowers might lend themselves. An unusual jug, a collection of glasses or bottles, an old rusty bucket from the side of the house. How gorgeous would that be with fully blown roses in it? Pick a colour palette so you don't end up with too many colours. One week it might be pastels, the next bright and the next monochromatic. Ask yourself: what else do I have that might make this vase of flowers sit beautifully in my home? You might add a scented candle next to it, a beautiful shell or a plate. Try and create a feature that will become a talking point for family and friends. Really open your eyes to what is around you and at your fingertips.
If you have guests, a bunch of something small and scented on their bedside is an instant and beautiful welcome gesture. Frangipanis and gardenias in summer, Daphne in winter and Lily of the Valley in October. It is so nice to use all the different flowers throughout the year.
Experiment and buy a flower you don't usually use. A large float bowl at the front door filled with frangipanis is simple but very effective.
Once you start decorating your home with flowers you will realise how much they add to a space. You will grow in confidence with what you use and how you use it. The lovely thing about flowers is that you can keep experimenting with what you do. You can arrange flowers in anything as long as they have a water source. Don't be afraid to use interesting combinations of flowers — succulents with soft flowers, natives with roses and tulips. There are no rules. Just enjoy!
–With nearly 20 years' experience as a florist, Vicki Kerr has worked with well-known names including Susan Avery, and spent several years as the in-house florist for a large Sydney private club. After selling her Bondi business Miss Lily Trading in 2009, Vicki created The Flower Store, operating from a cooperative studio space in Darlinghurst that she shares with two other florists.
Vicki's book, Floral Alchemy, is released this month, RRP $79.95. Buy it online.