A departure from their signature monochrome wares, Design Twins release a gorgeous new peach and navy pot range this week titled 'Palm Springs' which is not only inspired by the American destination but Art Deco and terrazzo too.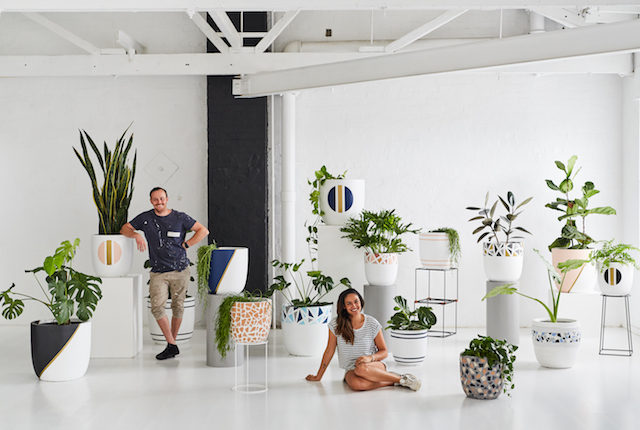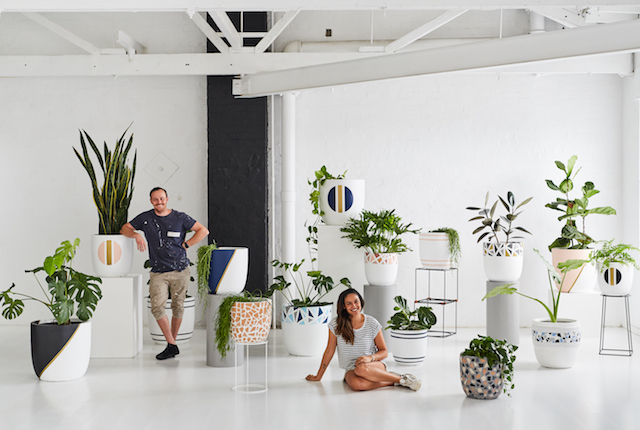 "Basically, we really wanted to create something a bit different. We're known for our striking monochrome and metallics but we wanted to do something a bit more laid-back. Some of the pots are quite simple but they complement our more out-there designs," says Crystal Lindsay, one half of the Design Twins duo.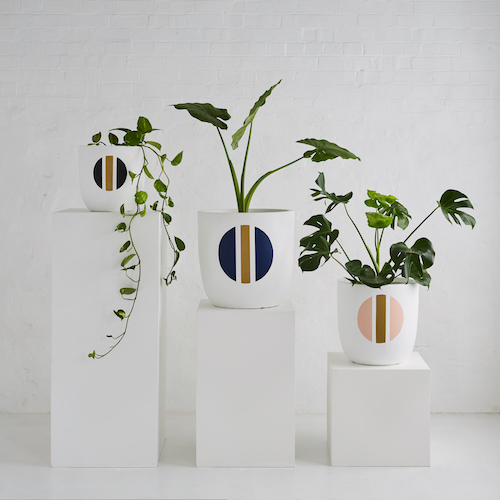 And in very exciting news for the Aussie brand, they're about to tackle the US, starting with a workshop in the Los Angeles suburb of El Segundo which is just 10 minutes from LA airport and home to Google and Uber too. "We've been planning to go to the US for a couple of years now. We're starting with a workshop but customers will be able to purchase pots from there also," says Crystal, whose US customers have been paying than $150 in shipping until now. "We didn't really think that was fair so this workshop will allow us to ship within America," says Crystal.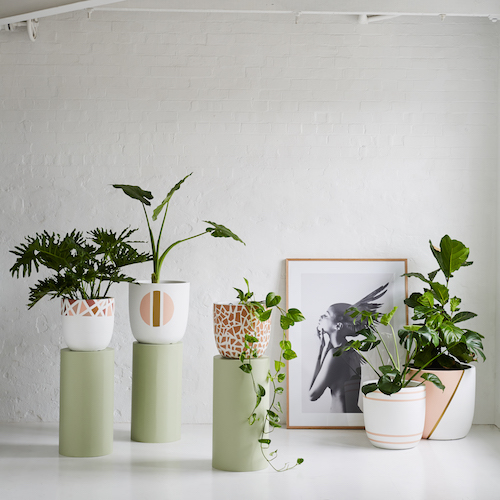 The move to the US inspired the brand's latest collection too. "We've been planning to go to the US for a while now so we looked to US design and more specifically, Palm Springs. When we created this range, we designed the pots to suit homes in Palm Springs but we also added a bit of Art Deco and we're really fascinated by terrazzo too."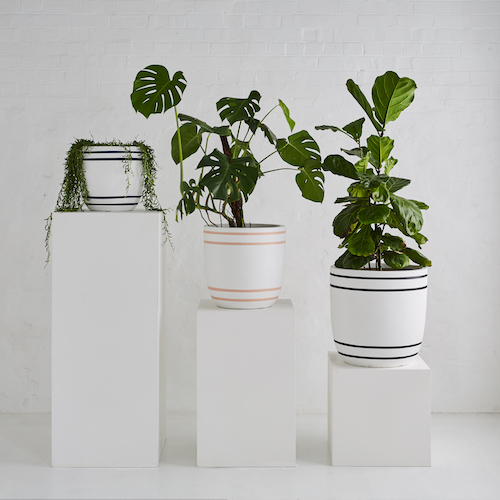 The range also features limited edition mosaic pots, with a new collection of just five pots released every month. "All of the mosaic pots are going to be one-offs," says Crystal.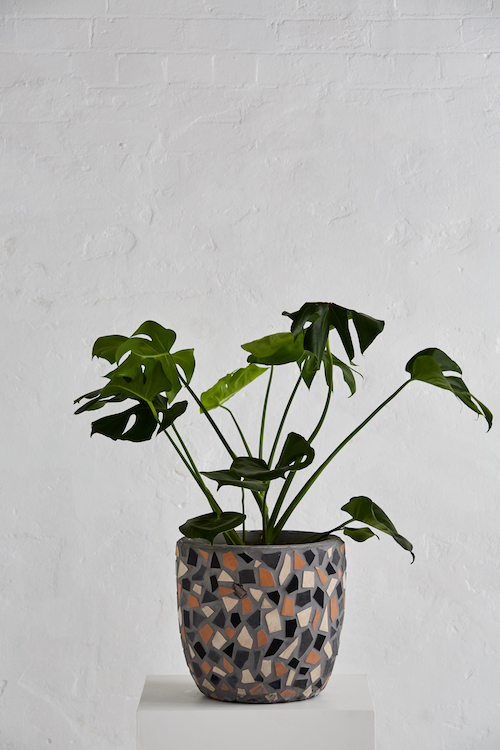 "Our pots suit any style of home. They're not too out-there but they still make a statement. It all started with the intention of bringing indoor greenery into the home and giving our customers something that they get complimented on – a hero piece," says Crystal.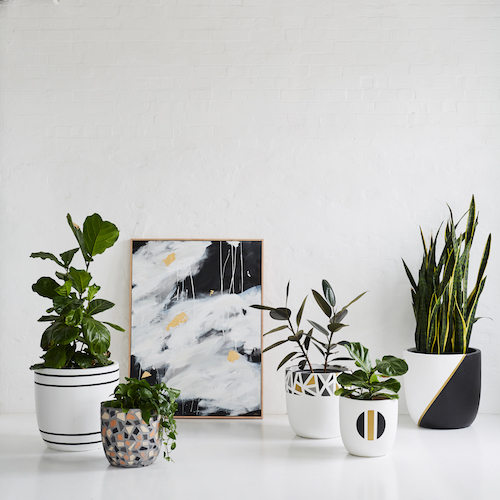 To celebrate the Palm Springs collection, Interiors Addict readers will get a 20% discount when the code 'ADDICT20' is entered at checkout.