Unfortunately the laundry can be under-appreciated, overlooked and filled with clutter, making it the unsung hero of the home. However, with a few simple design changes, you may even enjoy doing the laundry (you never know!).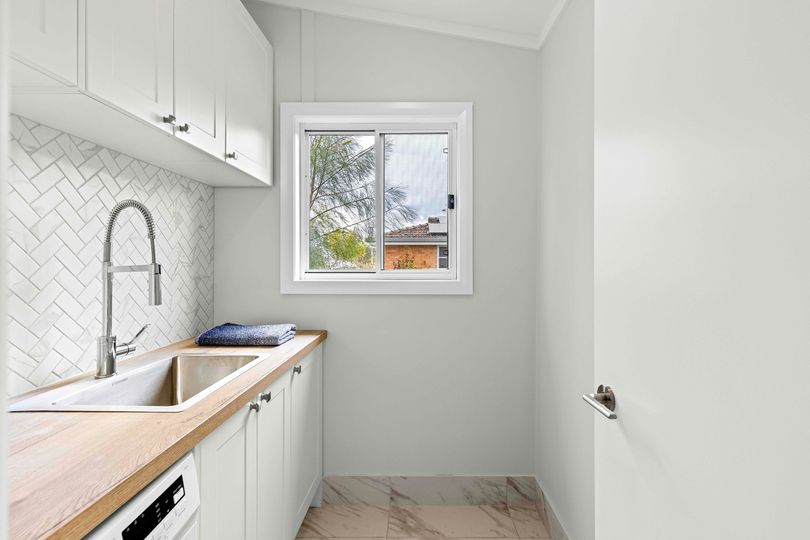 Andry Grigor, head of design and innovation at Methven, shares his advice for a laundry makeover.
Storage is key
Making use of small spaces has been a hot topic in recent years, particularly as Australians are increasingly living in smaller homes and apartments. Storage solutions are central to a functional laundry space and are key to ensuring an efficient laundry system. Incorporate as much cabinetry as possible for extra storage space. Add a utility cart to provide additional storage and movability, or a range of baskets and hampers, for an organised and practical laundry system, or try mounting the iron on the wall for added floor space. A sink mixer with a longer neck allows for more room in the sink area, for improved cleaning and washing.
Think about fittings and tapware
By simply replacing your tapware you can drastically improve the look of a space. In modern homes, laundries are an extension of the bathroom and kitchen. To create a seamless flow throughout the home, add fixtures and fittings with the same range of colours and styles to help create a sense of unison. Consider how you want your finished space to look and feel. How will it fit in with the rest of your home?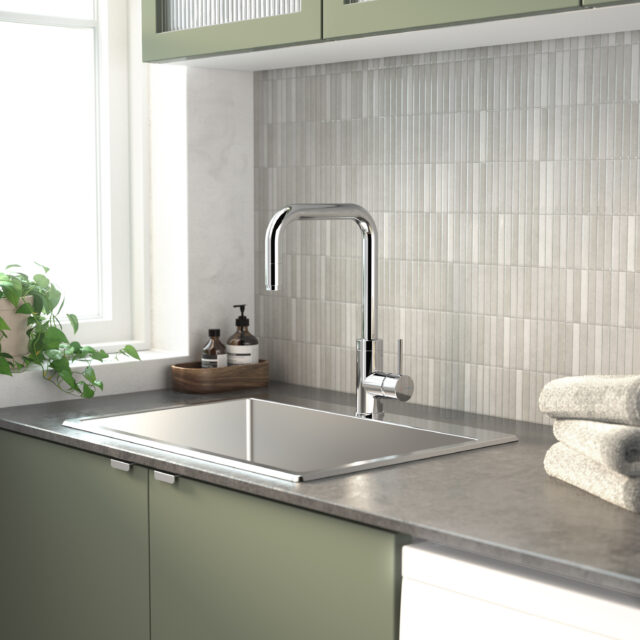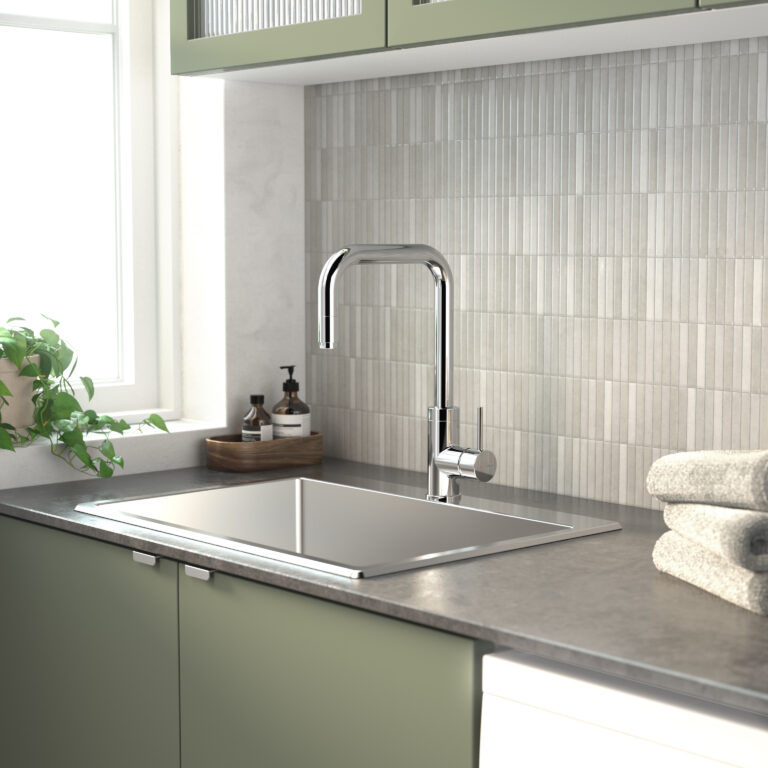 Tiles can make a big difference
A change of tiles can transform the overall style and feel of your laundry. For a timeless and simple design, stick to the ever-popular white tile in either a square shape for a classic look, or try something new such as the slender finger-like kitkat tiles which look gorgeous as a splashback. If you're after a unique feel, try adding block-coloured tiles or experimenting with patterns. If updating to new tiles is not attainable due to budget restraints, try giving them a refresh by regrouting. This will brighten the space up, as discolouration can show a room's age.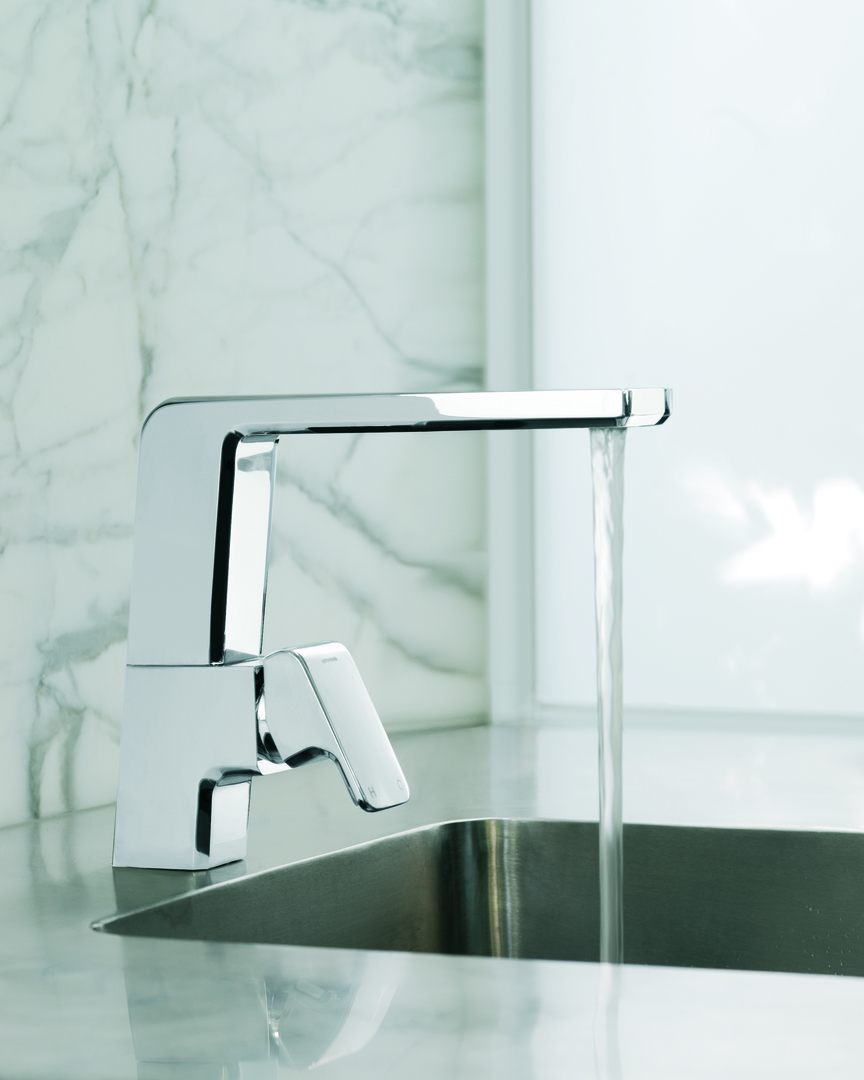 Layout matters
Often, when undertaking renovations, we tend to reconfigure the entire layout of a room. Whilst changing the location of certain features can transform a room, others can be unnecessary and not cost-effective. If possible, try to work with the current plumbing layout. Changing the location of the faucet will result in more work and a higher cost. Also, consider the placement of the washing machine chosen suits the layout of the room. For example, avoid placing a front loader near a door or a top loader near desired bench space. To complete your laundry space, add design accents that soften the space and add a personal touch, such as plants or a mirror. These will enhance the room and make it feel lighter and more spacious.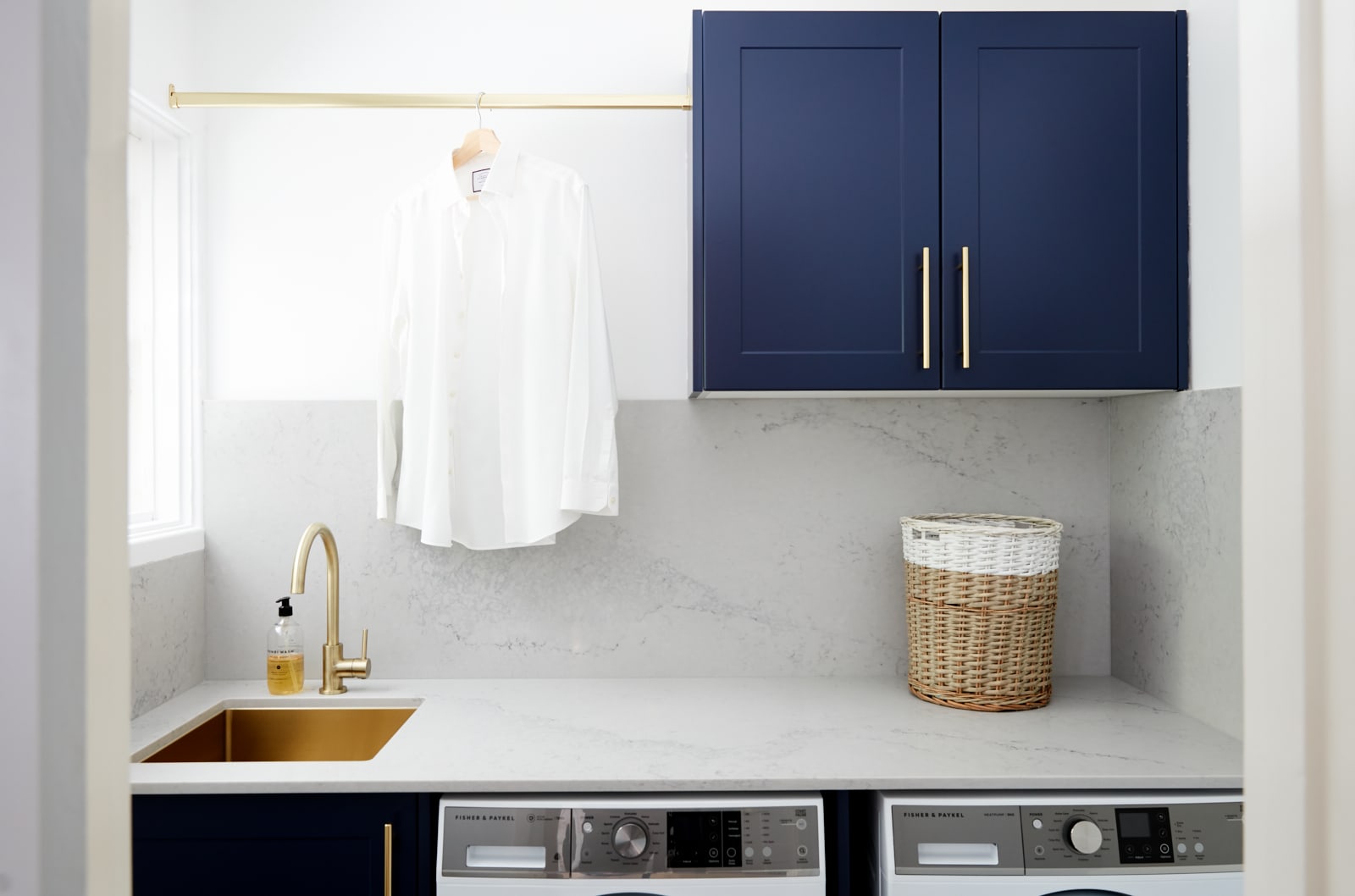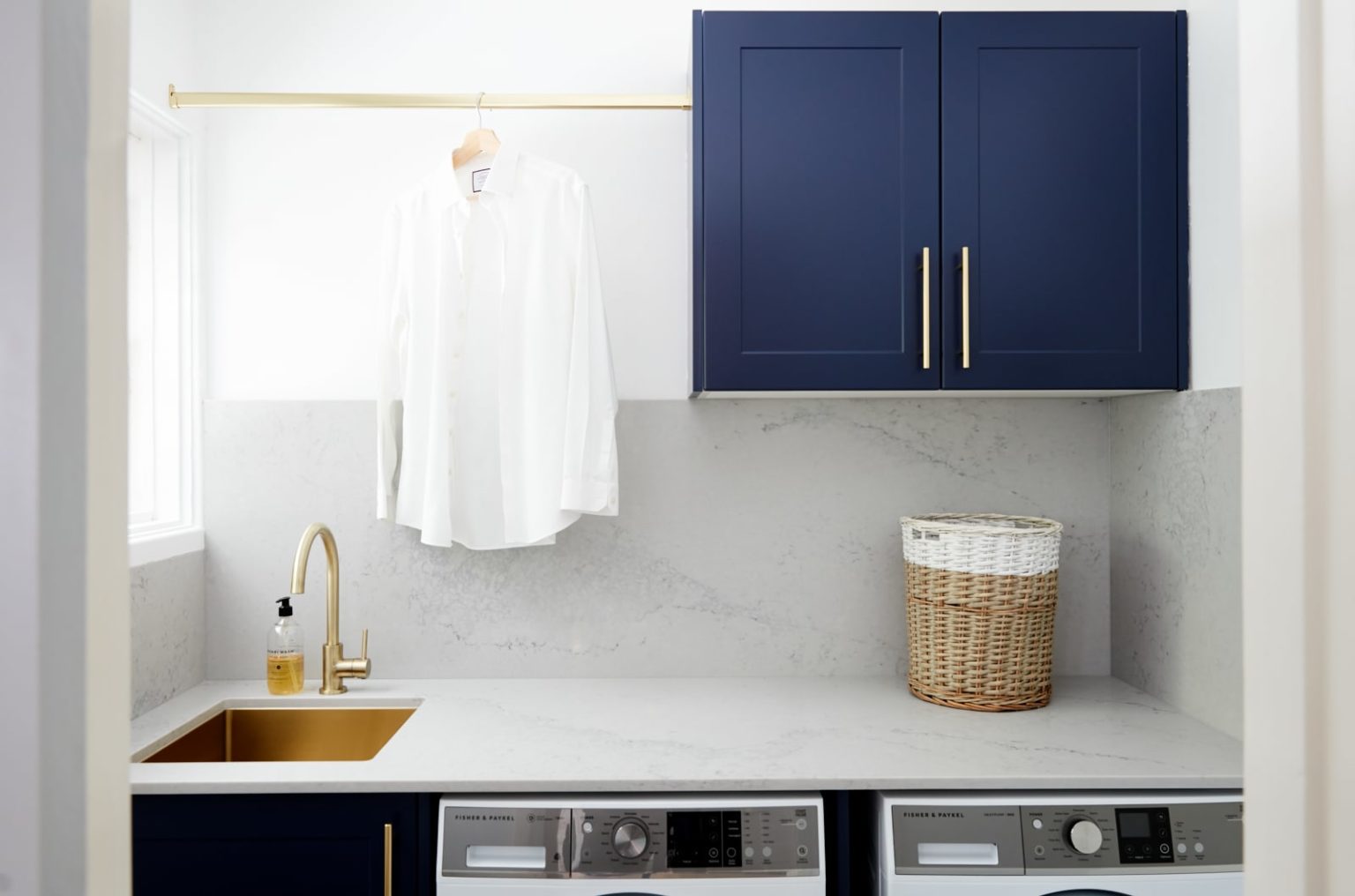 My new navy and gold laundry revealed: before and after
Our kitchen was the very first room we renovated in this house, almost four years ago. It was a case…