When interior designer Tommaso Spinzi, of Spinzi Design, was called on to make a few small changes to this Melbourne bayside apartment, he didn't expect the project to become so elaborate. "The original concept was to just renovate the kitchen but it ended up being almost the entire home!"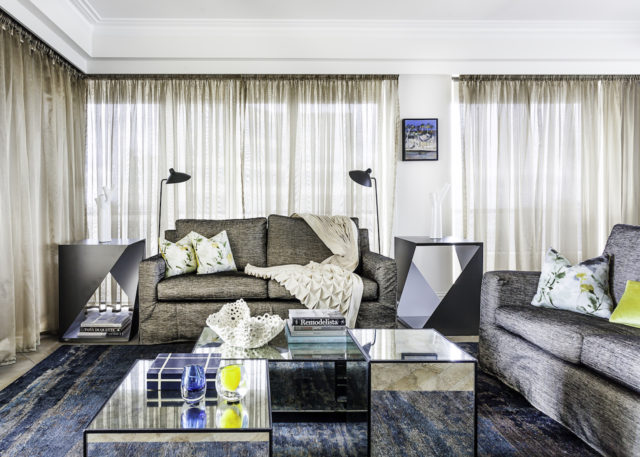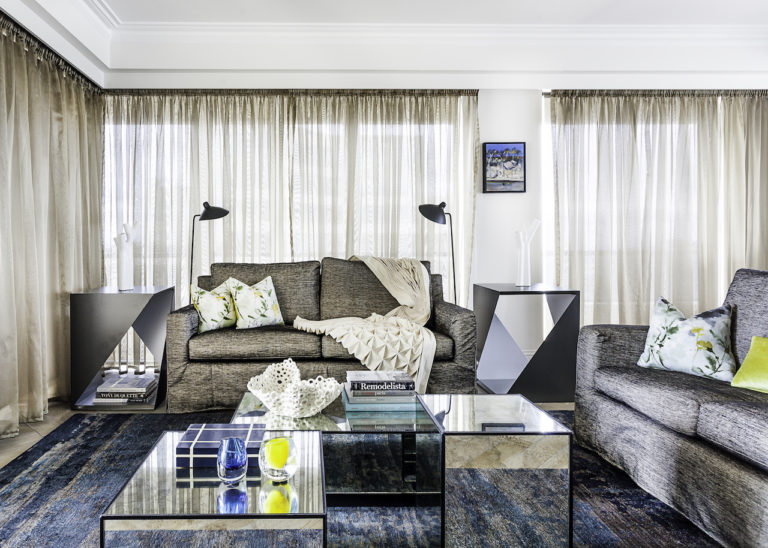 Owned by a couple in their sixties, the apartment's interior hadn't been touched since the 1980s. Not wanting to move, as they love the apartment's location overlooking Melbourne's Albert Park, they decided a contemporary overhaul was needed instead.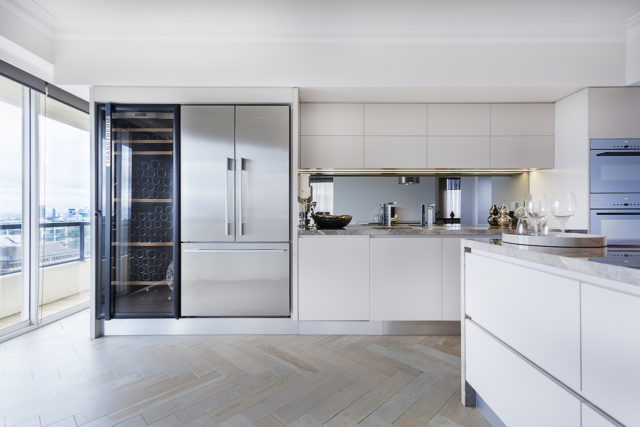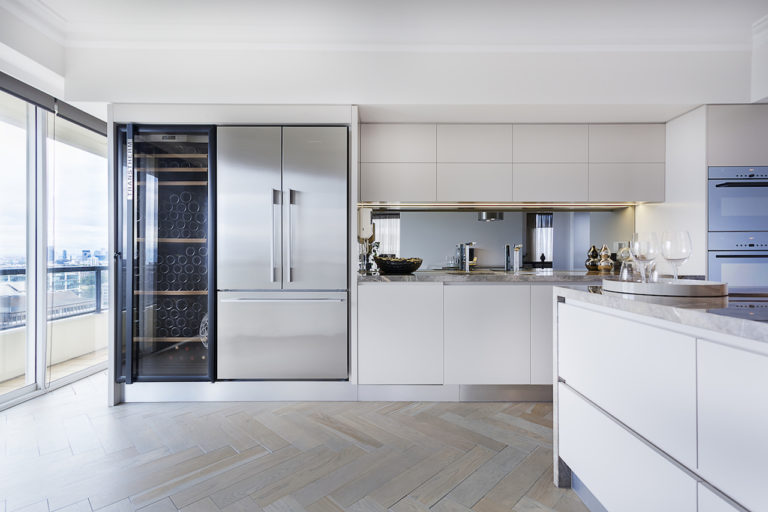 "They didn't want to spend a lot so we tried hard to stick to a budget," says Tommaso, who kept many of the existing furnishings and only replaced those that required it. "I didn't change any of the curtains. Where I could, we kept what we had."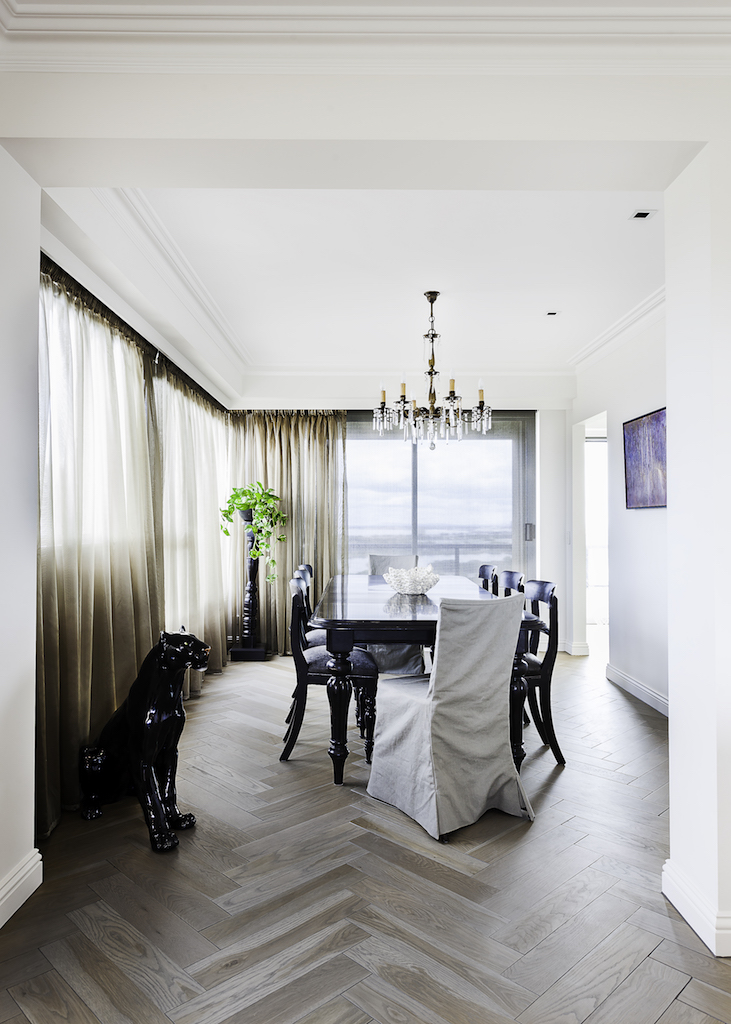 The glossy, yellow-toned herringbone timber floor was sanded back and transformed with a limewash finish for a more contemporary feel.  The dining room suite was altered from a red-hued mahogany to a distressed black finish.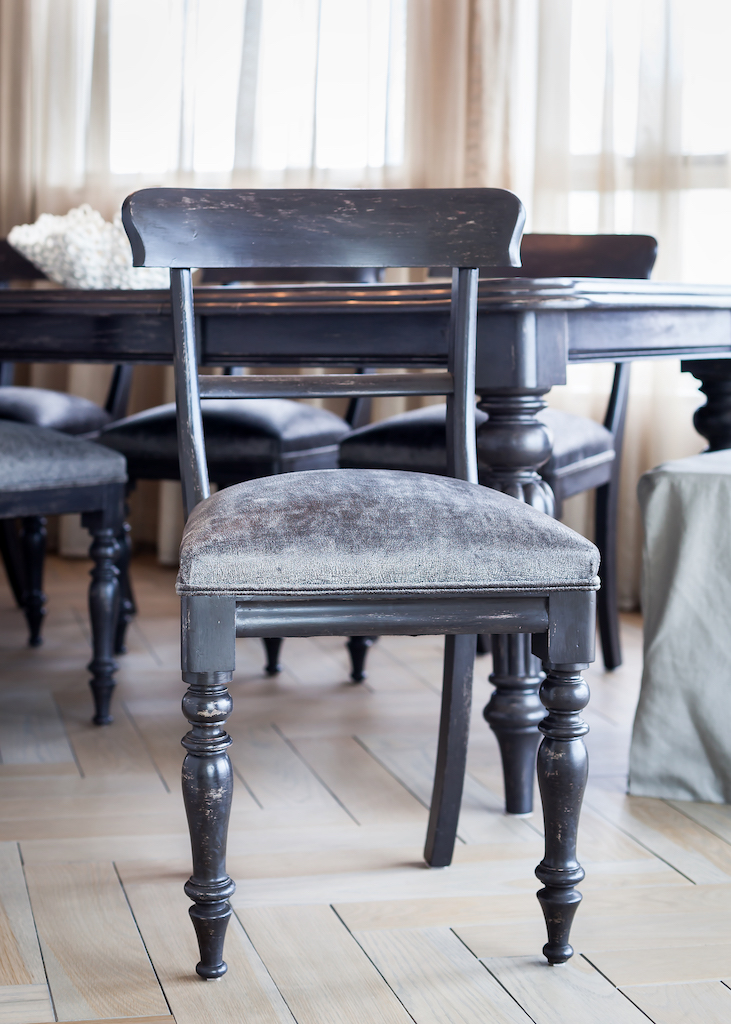 Upholstery fabric: Ashcraft
"It was sanded back and re-stained, first with grey and then black – we rubbed it back so that the grey came through to give it an aged look," says Tommaso, who reupholstered the chairs in a French fabric from Ashcraft. "It's a very interesting fabric as it feels like aged leather but it's a textile."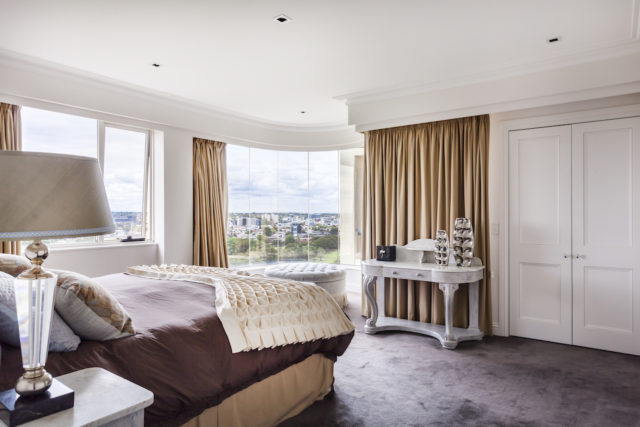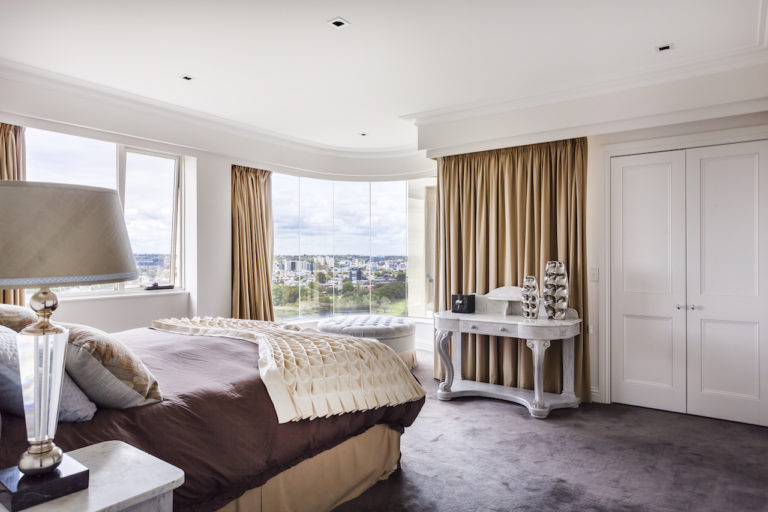 The kitchen was completely redesigned and a wall was removed to open out the space from the dining room to the kitchen and the bathroom was completely redesigned too. "We completely changed the configuration of the bathroom and all the finishes. The black tapware is from Elite tapware in Armadale," says Tommaso.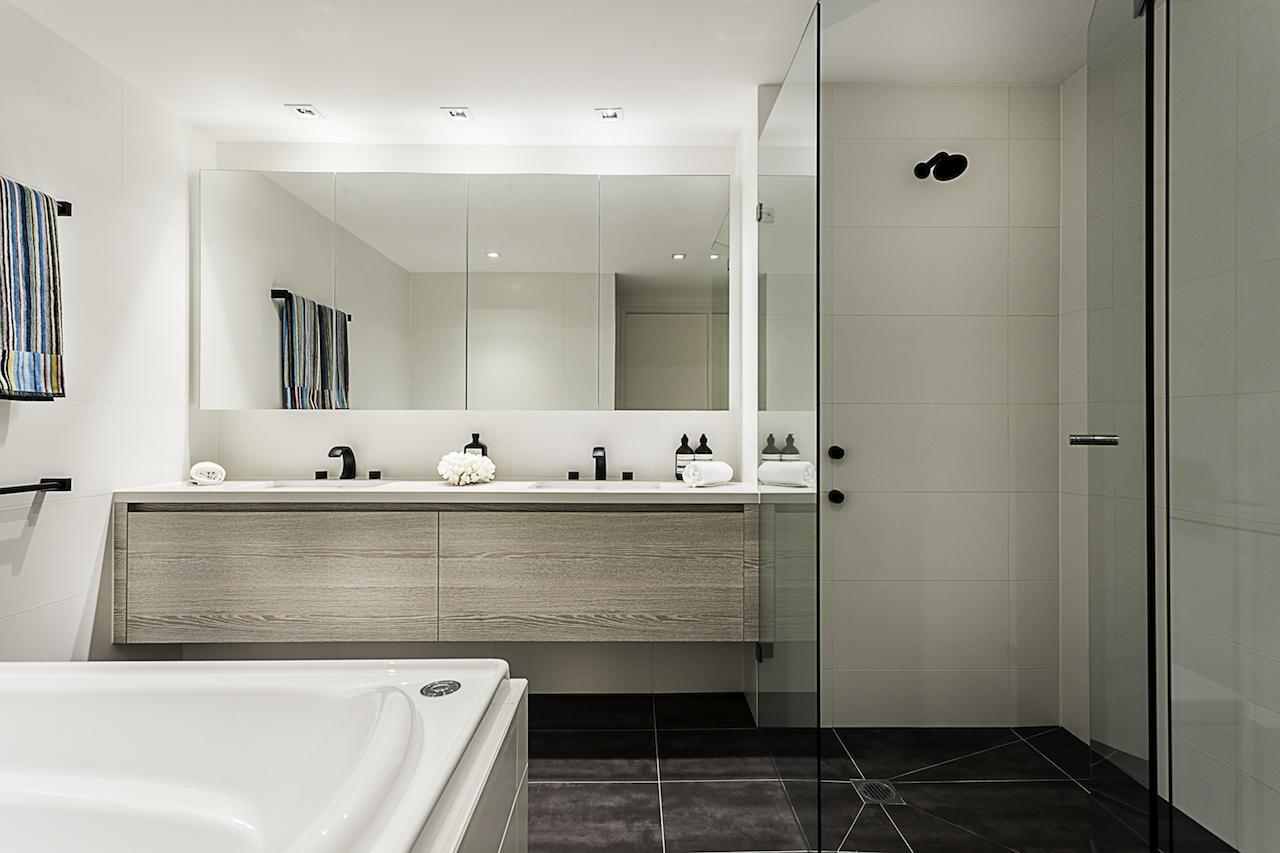 Tommaso designed a number of bespoke pieces for the home: the joinery in the kitchen, the mirrored coffee tables, side tables, a console and mirrors. Existing artwork was modernised with new frames too.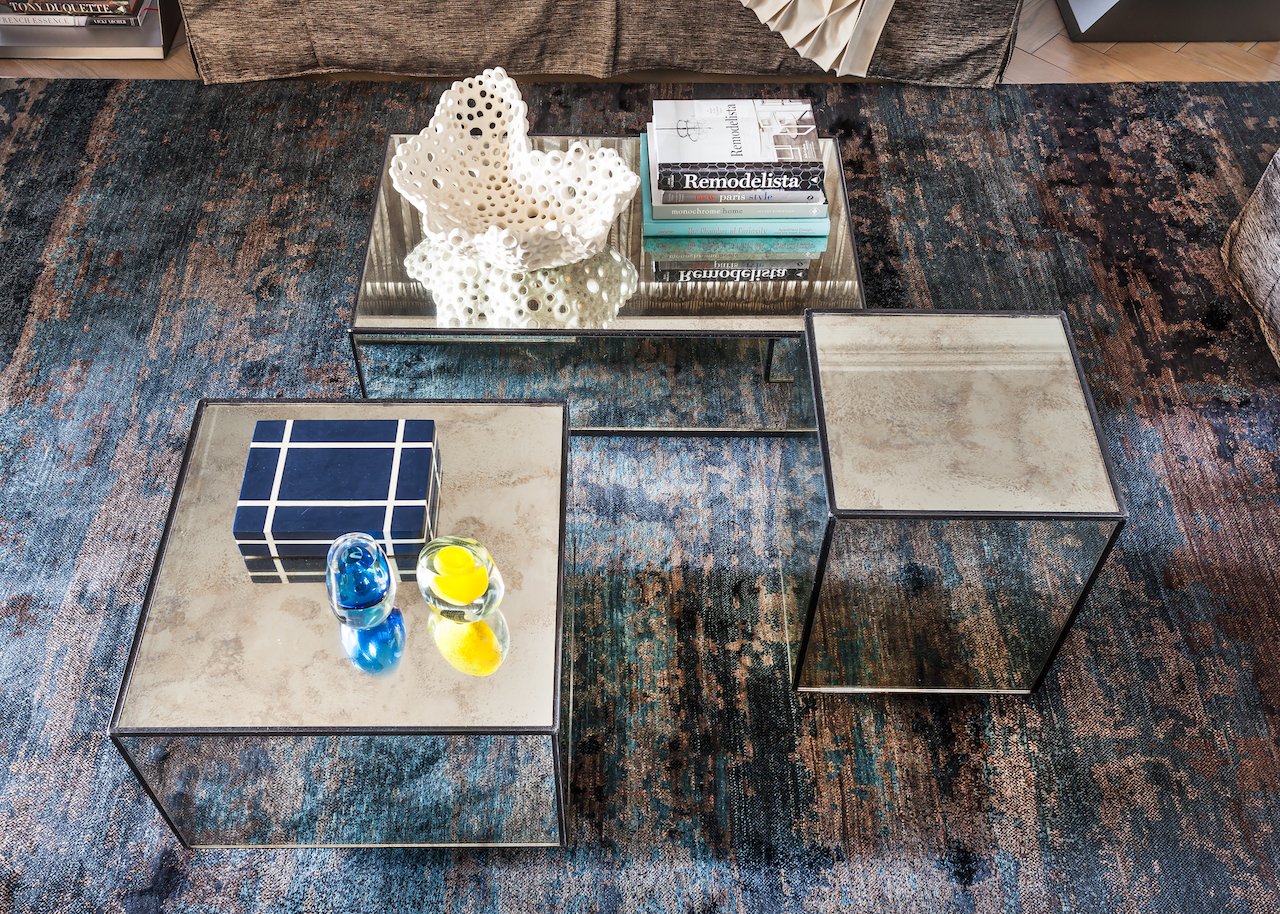 Bespoke mirrored coffee tables
See here for more.