We're thrilled to release our latest free eBook. I asked all the top Australian interior designers and stylists in my little black book to share just one thing to help you elevate your interior — without spending much time or money.
And when we say elevate, we don't mean making it seem fancy or expensive, because that's not really our style! What we mean by elevate is making your space work, look and feel better so it makes you a little happier to come home to! Because that is what we're all about!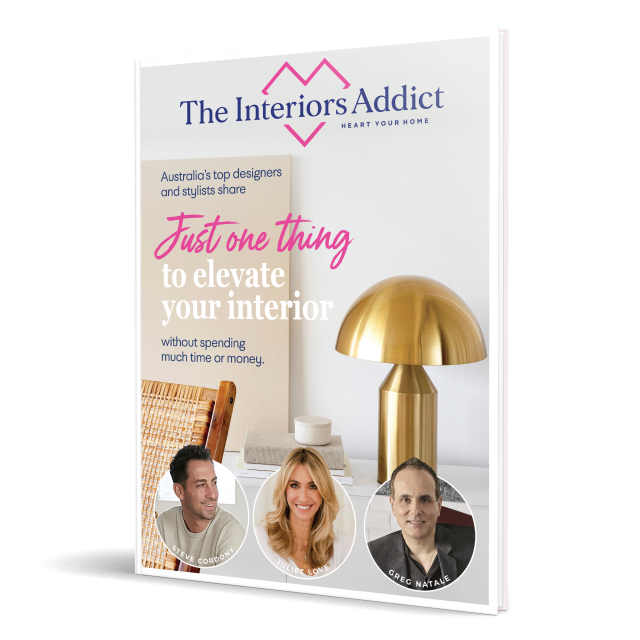 The designers who shared their expert tips include Greg Natale, Darren Palmer, Sally Rhys-Jones and Thomas Hamel. The stylists include Steve Cordony, Jason Grant, Julia Green, Juliet Love, Lynda Gardener and Emma Blomfield. Top names galore!
Get yours
If you're already a newsletter subscriber, you'll have received the link to download your free copy yesterday (Wednesday 4 October 2023). If you're not, then sign up here to get yours. It's our way of saying thank you for letting us keep in touch and send you the best of the blog every Wednesday and Sunday, as well as exclusive offers and first dibs on competitions.
Here's a sneak peek…