There must be too many 'x's hanging around the Bosch offices. The company famous for its power tools has hurled a few spares at the name of its new vacuum cleaner range. If you're a lover of silence or a lover of pets (but not together, there are two separate models for each type of person) then you're in luck.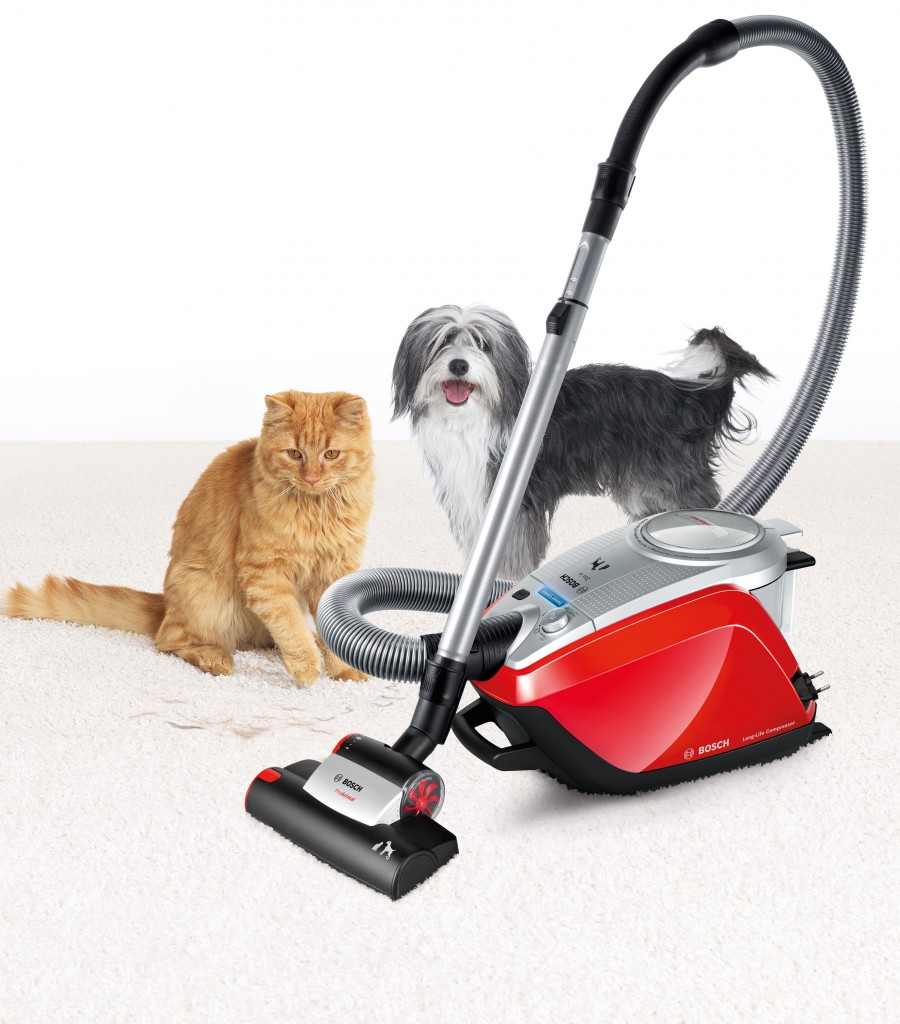 Bosch has launched the new Relaxx'x ProSilence and the Zoo'o ProAnimal. I'm a big fan of silence and I'm also a big fan of animals. But if I was reading this I would be struggling to see how on earth a vacuum cleaner could dare put 'silence' in its name, let alone 'pro', and what vacuum cleaners have to do with animals aside from scaring cats when you switch them on. Read on and you'll find out! 
Ok, so, the Bosch Relaxx'x ProSilence ($699). Well, firstly I wouldn't be suggesting that this makes vacuuming and more relaxing. It's still a chore, you're still vacuuming. But you're doing it in a quieter environment than before being that the vacuum operates at just 68dB. That's pretty quiet. The Relaxx'x ProSilence is a bagless model with a self-cleaning filter and lifetime washable HEPA filtration. I would have called it the Bosch SlightlyLessIrritating ProDirt Sucker… but I'm not cut out for marketing. As far as vacuums go, it sounds good.
Now for the Zoo'o ProAnimal ($779). In my head I'm thinking this is what a zoo keeper would use at night. Alas, no. The SensorBagless technology provides what Bosch calls superior hair removal on all surfaces. It also has a ProAnimal Turbo Brush that is easy to clean.
So that's what is new in the world of vacuum cleaners. That and the Bosch Relaxx'x All Floor Specialist and Pro Essential as well. All come with a 3-litre canister and lifetime HEPA filter.
For more info head to Bosch Home.