Sydneysiders have been losing out lately with our weather; one day it's hot and then it's storming the next. This week, Williams-Sonoma bring us a salad recipe which can be eaten hot or cold and best of all, it can be whipped up in under half an hour. Definitely a win!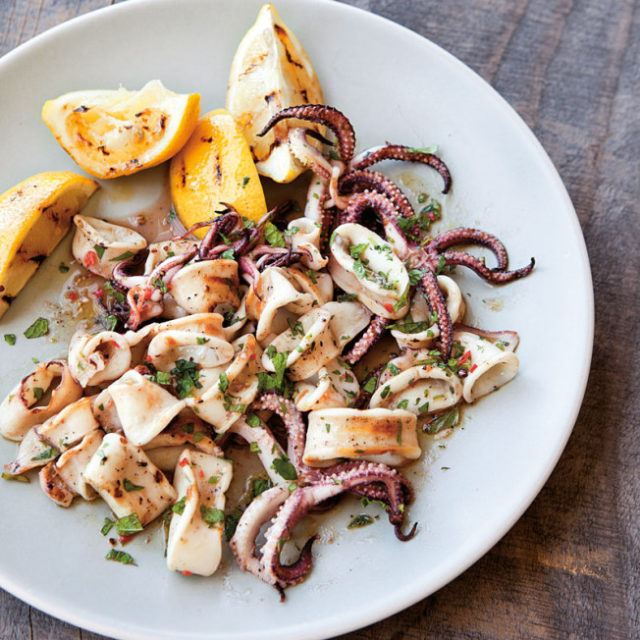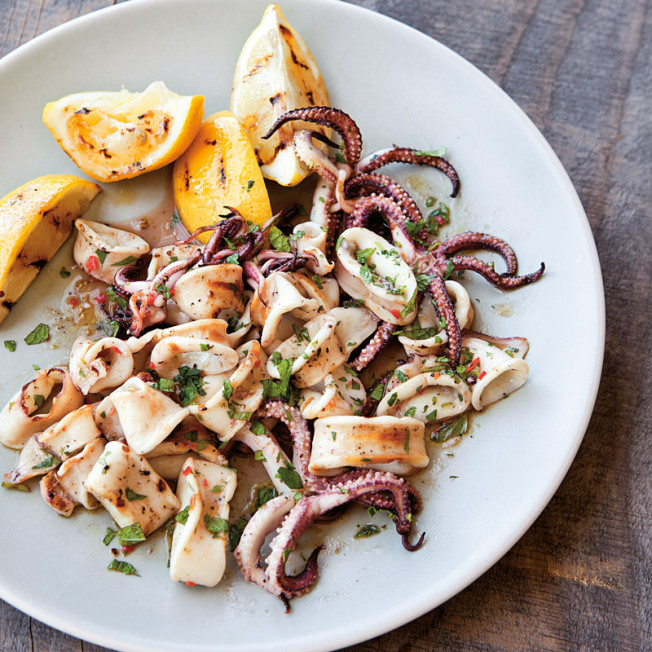 If you can't find squid readily at your local grocer, this fresh seafood salad would also work well with prawns. Peel and devein 500g of prawns and thread 4-to-6 on a water-soaked skewer to prevent burning. Grill them until they turn pink and are slightly curled.
Ingredients
Juice of 2 limes
¼ cup lightly packed, chopped fresh mint leaves
¼ cup coarsely chopped fresh coriander
2 red Thai chillies, deseeded and chopped
4 tablespoons olive oil
500g cleaned squid, cut into bite-sized rings and tentacles
Salt and freshly ground pepper
Lemon wedges for squeezing
Method
Prepare a charcoal or gas grill for direct-heat cooking over medium-high heat.
In a bowl, whisk together the lime juice, mint, coriander and chillies. Add 2 tablespoons of the olive oil slowly, whisking constantly until the dressing is smooth. Set aside.
In a bowl, toss the squid with the remaining 2 tablespoons of olive oil and season lightly with salt and pepper. Put the squid in a grill basket and grill, turning once, until opaque and lightly charred on the edges, about 1 minute per side. Be careful not to leave for too long or else you risk the squid turning into that rubber consistency we all hate!
Toss the squid with the dressing, and serve hot or at room temperature, with the lemon wedges alongside.
Serves 4 to 6 people.
This recipe is adapted from one in Williams-Sonoma's Salad Of The Day, by Georgeanne Brennan.
Found this recipe too easy? Challenge yourself and book a class at the Williams-Sonoma Sydney Cooking School. With a range of different classes, beginners and experienced cooks can learn how to cook new recipes in their home kitchens.