As the weather finally starts to warm up, it's time to start thinking about those fast, fun recipes that are easy to eat outside on the patio, and which are great for those unexpected guests who start to pop in more frequently in the lead up to the silly season.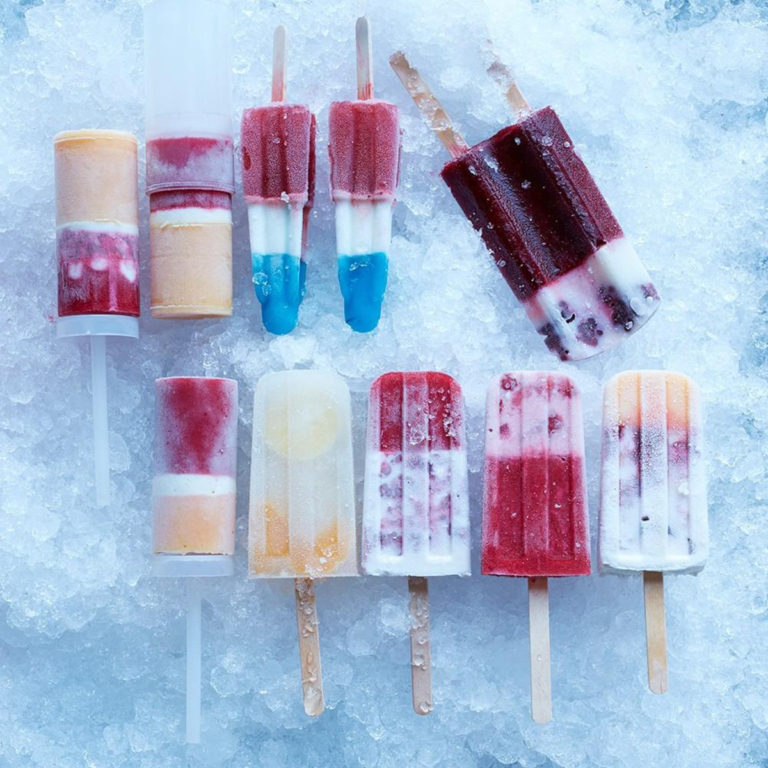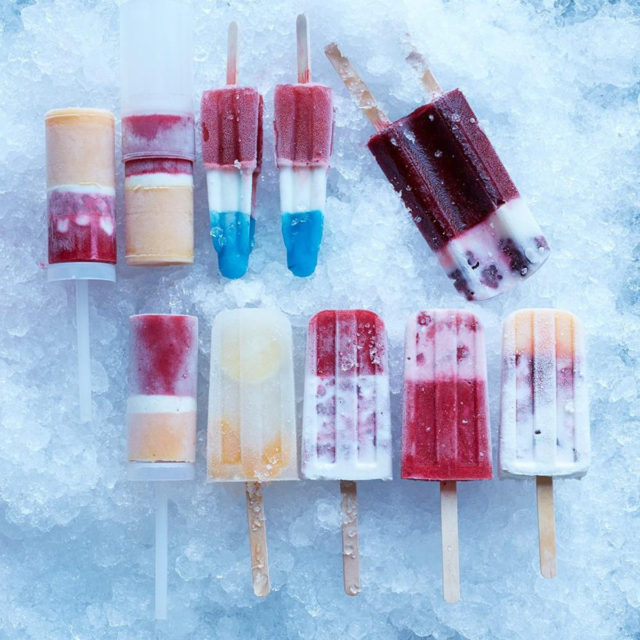 Frozen pops – or ice-pops, iceblocks, popsicles or icy poles, depending on where you grew up – are definitely one of the simplest desserts you can make. There's no cooking, and once made they last in the freezer for at least a couple of weeks. This makes it perfect for kids to prepare, and is a brilliant way of using up excess fruit, fruit juice and yoghurt before it spoils.
Make this recipe your own by using your favourite fruit juice and adding whatever summer fruits you like, such as chopped cherries, bananas or peaches.
There are a great variety of pop moulds available at Williams-Sonoma to suit every style, from the classic retro shape for purists to novelty rockets and other shapes that the kids will love.
STYLING TIP Ice-pops aren't the easiest thing in the world to serve at the table! They melt quickly and don't stand up straight. But if you're really looking to impress at your next outdoor bash, then a large tray or platter covered with crushed ice makes the perfect surface for presenting the pops. Just be sure to keep them separated from each other so they don't stick together. Kids big and little will be sure to love them.
Ingredients
2 cups cranberry juice
1 cup strawberry yoghurt
½ cup strawberries, cleaned, hulled and chopped
Method
In a bowl, combine the juice, yoghurt and strawberries and stir until completely blended. Pour the mixture into 6 pop moulds, insert the sticks, cover and freeze according to the manufacturer's instructions.
Alternatively, if you're looking to create different layers, don't combine the juice and yoghurt. Simply half-fill each mould with yoghurt, push the stick into the centre of each mould and place in the freezer for 40 minutes or until beginning to set. Remove the moulds from the freezer and, keeping the sticks in place, carefully pour in the juice and fruit mixture, then return moulds to freezer and freeze until solid (at least four hours or overnight).
Makes 6.
— Head to Williams-Sonoma for lots more foodie inspiration, or book a cooking class in their Sydney Cooking School — it makes the perfect Christmas gift for your favourite foodie.