Let's face it: you can do all the research, planning and bargain shopping that you like, but it's your trade team that's going to make or break your renovation. That's because labour is generally the biggest component of typical renovations – bathrooms particularly come to mind – and if anything is going to throw your timeline out, it's unreliable tradies.
On the upside, a great team of tradies can make a potentially tricky renovation run like a well-oiled machine, bringing years of trouble-shooting experience and lateral thinking to the job.
Here are some of my top tips for finding the best team for the job.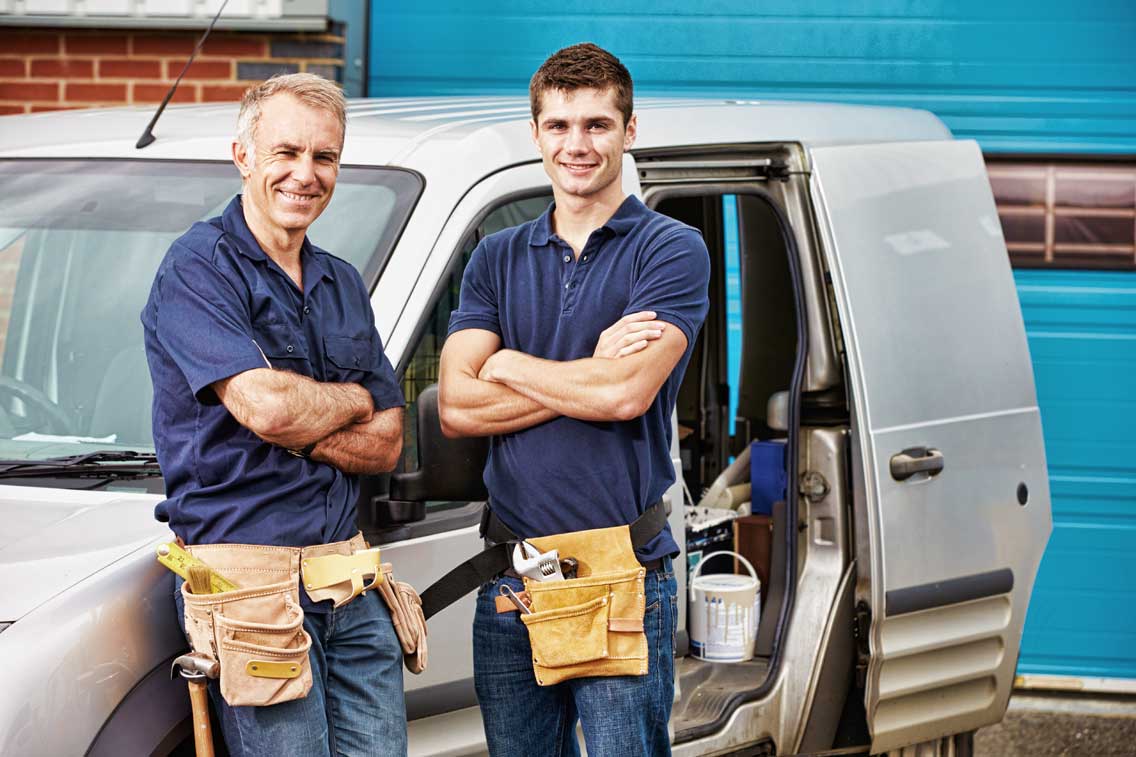 Finding the best tradies… and keeping them
1. Tap the network – Start by asking friends, colleagues and family for their personal recommendations. Having someone you trust vouch for a person's quality of workmanship, reliability and that they charge a fair price for the work they do – that's gold!
2. Don't just take their word – There are some key people in your team – and one is definitely your builder. Even if he comes recommended, ask if you can speak to the property owner on his current job and the one before. If he's confident in his work, this shouldn't be a problem.
3. Get it all in writing – When it comes time to sign your building contract, make sure everything is itemised, and that you've read over every term and condition to minimise costly variations during construction.
4. Check their credentials – This can be done online in minutes, so there's no excuse for not doing it. You can check licences of any builder or tradie at http://www.licensedtrades.com.au. Make sure they're licensed for the work they're doing and have all the necessary insurances.
5. Get 3 quotes – Get at least three quotes for any job. A seasoned renovator will have a ball park of what things cost; a novice won't. The middle range quotes are generally the most realistic guide to the true value of the job. A really cheap quote should ring alarm bells and a really high one is possibly just trying it on or isn't really interested in the job.
The bottom line is, always do proper due diligence on ANYONE you're engaging to work on your renovation. Impulsive hiring decisions are a gamble that can cost you dearly.
TRADIE ETIQUETTE
Always pay your tradies promptly, as per the terms of your agreement. Chances are they have equipment hire and labour costs associated with your project that they in turn need to pay on time.
Never let tense situations get the better of you and lose your cool. Be firm, but fair, in all dealings.
Hone your communication skills. Take time to learn some of the key tradie terms, as it saves tedious explanations and gives you credibility. Terms like "roughing in" and "scope of works" spring to mind.
Go the extra mile for a great team, as they're keepers. Make the occasional cuppa, offers cold drinks on a hot day, maybe shout them a case of beer at the end of the job.
Cherie's next 3-day renovating workshop in Sydney is on May 19. See details here
Cherie Barber is the director of Renovating for Profit, a company that teaches everyday people how to buy and renovate properties for a profit.